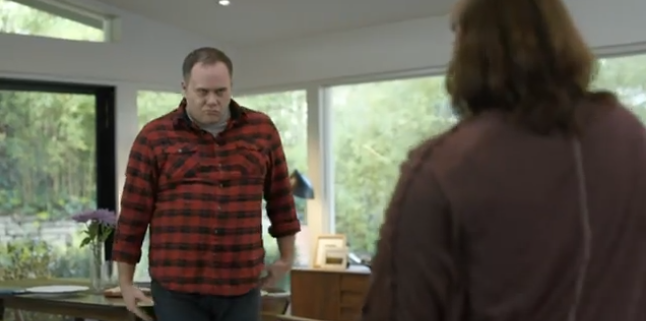 The health benefits of dance have been widely studied in the scientific community.  All different types of dance are considered an aerobic exercise, which bring benefits like reducing your risk of cardiovascular disease, weight control, stress reduction and also bring the same results that more typical forms of physical fitness bring. Also, many studies have concluded that their is a correlation between dancing and psychological well-being of a person. There is a lot of health and educational information which is available from the government as well.
Dance pads have successfully treated obesity in young people and are used in many schools to help get this epidemic under control.  Dr. Tim Watson and Dr. Andrew Garret from the University of Hertfordshire compared the fitness levels of people from the Royal Ballet and International Swimmers.  They concluded that dancers scored higher in 7 out of 10 areas in physical fitness.
In 2003 a study was done in New York which tested dementia patients.  It concluded that cognitive activities such as crossword puzzles helped these patients but physical activities did not.  The only physical activity that showed dementia improvement was ballroom dancing.   Source: Wikipedia
In the hilarious video below, this couples favorite song comes on.  They instantly get into the dancing mood and begin to groove with each other.  Quickly things escalate and get out of control as these two get a little carried away.  Enjoy!

Please Share With Family and Friends
Garlic is widely used around the world for its pungent flavor as a seasoning or condiment.
The garlic plant's bulb is the most commonly used part of the plant. With the exception of the single clove types, garlic bulbs are normally divided into numerous fleshy sections called cloves. Garlic cloves are used for consumption (raw or cooked) or for medicinal purposes. They have a characteristic pungent, spicy flavor that mellows and sweetens considerably with cooking.
In this video you will learn a great cooking hack for the kitchen.  This is an easy and fast way to peel garlic without getting your hands smelly!
Will you try this technique the next time you cook with garlic?
Source: Wikipedia
What happens if you boil Regular Coke and Coke Zero for about 20 Minutes.  After you watch this video you may be surprised.  Once I saw this video, I don't think I will ever drink either of these ever again.
Will this change your soda drinking habit?
Have you ever really wondered where all your food comes from? A curious man takes a hidden drone and discovers something despicable. This type of thing is happening all around the world and it is just now coming to light.
Please Share With Family and Friends
Japanese scientists announced that e-cigarettes contain 10 times the level of cancer-causing carcinogens than its counterpart in the tobacco world. At one time, e-cigarettes were touted as the answer to smoking without the complication of so many dangers.
The electronic nicotine products have increased in popularity with many believing that they are receiving a hit of nicotine without the health damage of a normal cigarette, laden with chemicals.
However, the research commissioned by the Japanese Ministry of Health found formaldehyde and acetaldehyde carcinogens in the liquid produced by a number of e-cigarette products, a health ministry official stated.
The group also learned that e-cigarettes can fuel potentially  life-threatening drug-resistant pathogens. This is based on lab study where they tested e-cigs vapor on live methicillin-resistant Staphylococcus aureus (MRSA) and human cells.
The formaldehyde carcinogen was found to be much more present in the e-cigarette liquids than in the chemicals used in regular cigarettes, according to the official.
"In one brand of e-cigarette the team found more than 10 times the level of carcinogens contained in one regular cigarette," said researcher Naoki Kunugita.
"Especially when the wire (which vaporizes the liquid) gets overheated, higher amounts of those harmful substances seemed to be produced."
However, Kunugita added that the levels of the formaldehyde carcinogen fluctuated in the final results.
"You call them e-cigarettes, but they are products totally different from regular tobacco," the Japanese health ministry official said.
"The government is now studying the possible risks associated with them, with view to looking at how they should be regulated."
Earlier this year, the World Health Organisation (WHO) urged governments to ban the sale of e-cigarettes to minors because of the "serious threat" posed to them.
The UN health agency said that despite the lack of evidence on the damage caused by e-cigarettes, there was enough "to caution children and adolescents, pregnant women, and women of reproductive age" about their use, adding that they should be outlawed from indoor public spaces.
According to the US Center for Disease Control and Prevention (CDC): "More than a quarter of a million youth who had never smoked a cigarette used electronic cigarettes in 2013, according to a CDC study published in the journal Nicotine and Tobacco Research. This number reflects a three-fold increase, from about 79,000 in 2011, to more than 263,000 in 2013."
You have our permission to reprint this article via creative commons license if you attribute us with a live backlink to this article. – Organic Health
The Heart Attack Grill is a burger joint in Las Vegas Nevada.  It has become a place of controversy because of it high calorie menu, provocative food names and waitresses wearing sexy provocative outfits.  The place is hospital themed meaning the waitresses are "nurses", instead of orders they take "prescriptions", and instead of customers they are "patients".  All the "patients" wear hospital gowns, and if you don't finish your meal you get a paddling from one of the "nurses."
You can order the "Single", "Double", "Triple" and even "Quadruple Bypass" burger.  The burgers range from 8 ounces to 32 ounces.  Customers who weigh over 350 lb (160 kg) eat for free if they weigh in with a "doctor" or a "nurse" before each burger.  You are not allowed to get anything to go and you are not allowed to share any food with your friends!
Have you ever witnessed anything like this before?
Please Share With Family and Friends
Source: Wikipedia