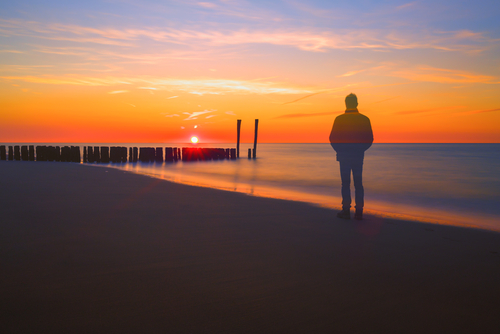 image via – shutterstock.com
When it comes to spirits and the afterlife there are countless theories and beliefs about what, if anything, happens next. Yet despite all the differences, people generally fall into one of two groups; those who believe in a spiritual afterlife and those who do not. The idea that after death our soul passes on to another dimension, or life, or realm is entirely possible! No one truly knows for certain what actually happens when we cease to exist or where our spirit goes when it leaves our body. In fact, what comes next remains one of the biggest mysteries in all of life!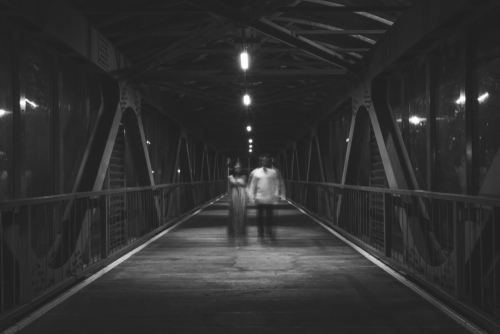 Despite all the uncertainty, many people from all over the world and all walks of life believe that they have been contacted by the spirit of a loved one after they had passed. You may be one of them. Most people report feeling a special type of presence near to them, one that is unlike any other they've ever experienced before.
The feeling they get from it is not a threatening or haunting one, rather it's more mystical, positive, and reassuring. A feeling of love peace and happiness will blanket you. In the end, they attribute whatever they're feeling to the spirit of a loved one who is close by.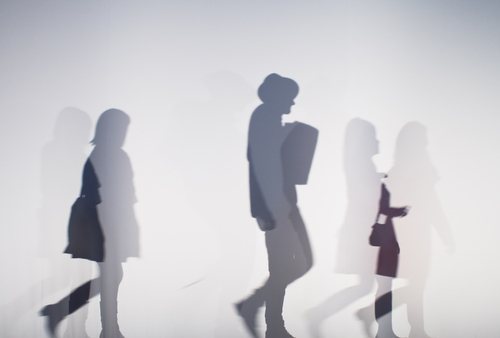 These otherworldly interactions seem to randomly occur in our lives when loved ones send us messages, signs, and other subtle signals. They communicate with us indirectly and if you're familiar with what to look for, and are open to the whole idea of spiritual connectivity, then you can pick up on these signs and know what each one means.
If at some point you've ever wondered if the spirit of a loved one was trying to get through to you, then the following information will help you figure that out. These are just several of the main ways to interpret the signs that a deceased loved one is close by and sending a message: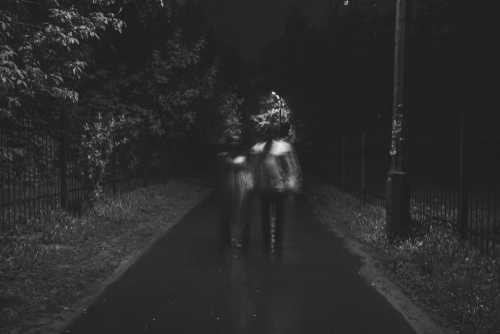 1) You Can Sense Their Presence:
This usually manifests as a sudden drop in temperature or a slight chill that is immediately noticeable. The air may become heavy or still and it means the spirit of a loved one is nearby. This is perhaps one of the most common experiences we're able to have with spirits and while it may be off-putting for some, it need not be. The next time you feel it happen, embrace it.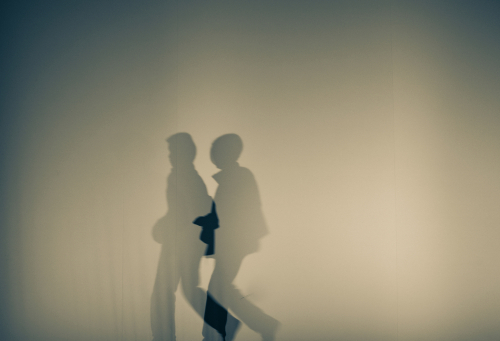 2) Lights Flicker and Electronic Devices Act Up:
It's commonly believed that the spirit world tries to make contact with us through electricity. While no one knows for sure, it's thought that electricity charges them up and forces us to pay attention when electronics go haywire.
Lights will suddenly turn on and off, bulbs will burn out, computers and laptops will act strange, speaker volume may go up or down, radio and TV channels inexplicably change, your car won't start. When these types of things occur out of the blue with seemingly no explanation, this means a loved one's spirit is attempting to gain your attention and let you know they are present!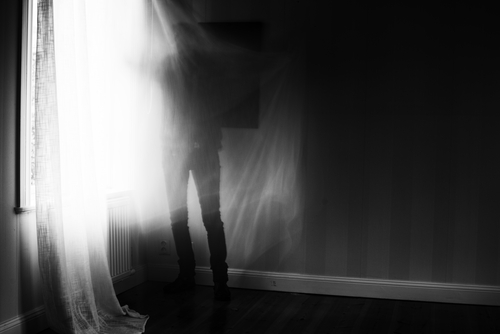 3) You Dream About Them:
When a loved one who has passed appears in your dreams it's often believed that they are trying to tell you something important. These types of dreams contain messages or answers to questions you've been searching for. Don't ignore or write this off as just a dream, it's guidance, advice, and comfort coming from your loved one.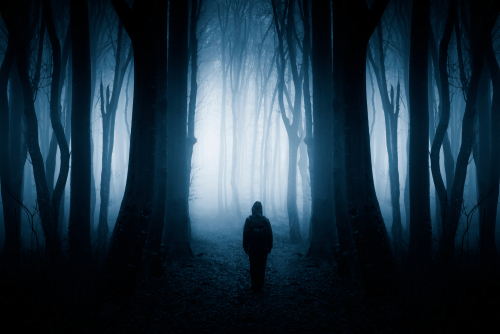 4) Familiar Scents:
When you suddenly smell a pleasant scent that is somehow familiar, it's a sign that your loved one is nearby or present. Spirits use smells that are special to us because we immediately notice and pay attention to them.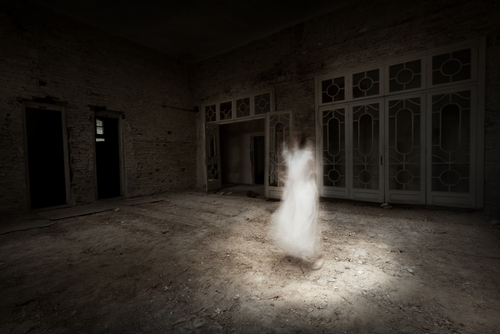 5) The Sudden Appearance of Random Things:
Objects such as feathers or coins that you find in random spots may not be so random after all. The spirits of our loved ones will often stick pennies, nickels, quarters, and other loose change in unusual places knowing that we'll stumble across them.
They do this as a way to help make us feel happy and to signal that they're close by. So the next time you find a penny or a dime somewhere random, like on your front porch, thank your loved one for the thoughtful gift!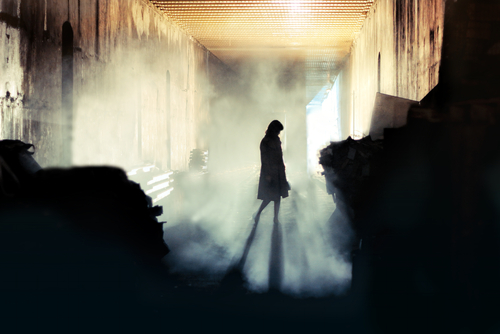 6) You Just Feel and Know They Are With You:
Sometimes there doesn't need to be an overt sign that forces you to stop and think about a deceased loved one. Instead, you simply can sense and feel that some loving, otherworldly spirit is present and guiding you. This 6th sense or inkling is calming and peaceful.
It's the type of feeling you get inside which you automatically attribute to the spirit of a loved one. For some people it even feels like they're inside their head talking and sending them messages. When this occurs, and should it ever happen to you, it's never scary or unsettling, rather it's reassuring and welcome.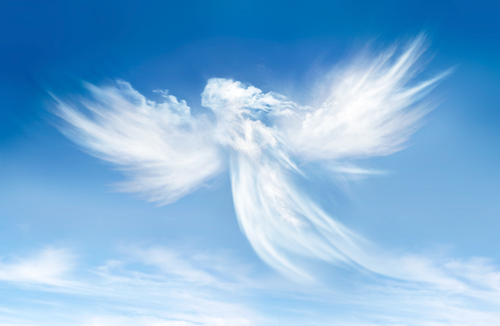 Please Share This With Your Family and Friends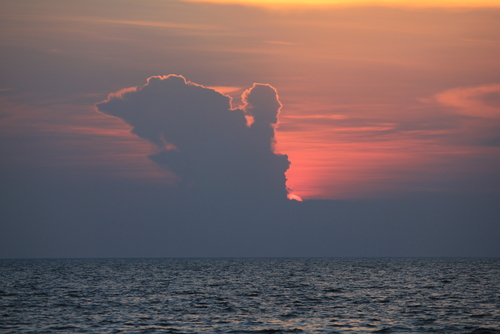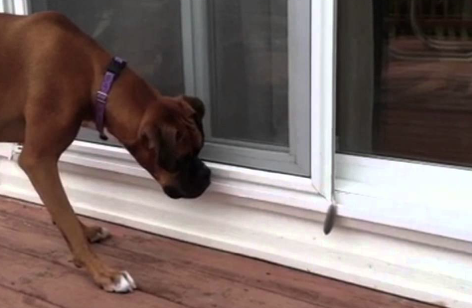 At first I had no idea what this dog was playing with. Then, as I kept watching I realized the small object loftily moving in the wind was a feather attached to a sliding door frame. The dog was equally bewildered, but for a much longer time frame, still trying to decipher the strange moving object in front of him.
As it turns out, he actually was a bit terrified by the unknown happenings and attempted to make peace with it in the way that dogs know how; by playing. When aimless bats at the feather prove nothing, the dogs hops about a bit to get its attention and see if it makes any moves.
Nothing results and the canine gets more brave, moving at little closer. Panting in anticipation, the boxer scrapes its paws close to the feather, not unlike a scene from the movie with Chris Farley and David Spade, either Tommy Boy or Black Sheep, when they are trying to catch a bat but unsure if it is alive.
One friend tells the other to touch it and the second swipes his hand just over the creature resulting in bickering banter of whether it was actually grazed or not. So this poor dog is pretending to check the feather for safety but the courage is not quite there.
Finally, after much internal struggle, the tip of the dogs toenail barely hits the feather and it falls anticlimactically to the ground. The investigator jumps back with startled caution but with little information gained, the boxer is as baffled as ever.
He slowly approaches the flattened material and sniffs for further examination. I'm curious how long this excitement continued until the pup realized the feather was far less than menacing.
Please Share This Hilarious Video With Family and Friends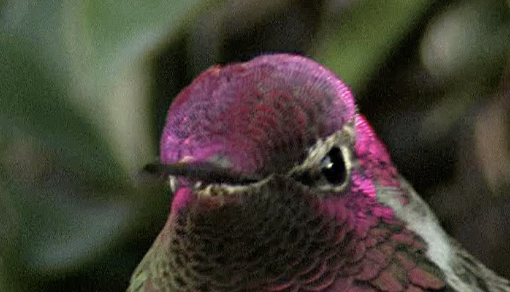 If you live in North America and see a hummingbird you're likely looking at the ruby-throated kind, which is the most common species of the tiny birds. They usually spend summers breeding in the Eastern states before heading south to winter in Central America. Ruby-throated hummingbirds are naturally very inquisitive and if you put up a feeder they will be drawn to it because their curiosity always seems to get the best of them.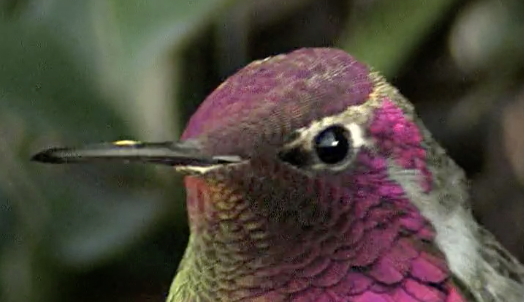 The beautiful little birds are lightning quick and love to zip around, so it can be hard to get a good look at one. To gain a new perspective on just how brilliant and good looking the ruby-throat is, check out this amazing video of a male one up close.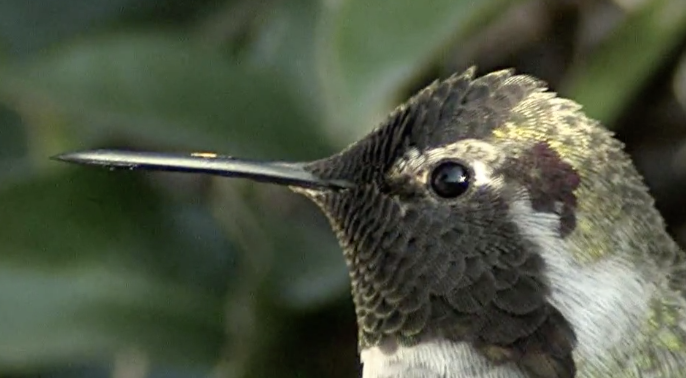 As the bird moves his head back and forth the sunlight reflects off his neck and throat feathers, causing them to change colors. This iridescent plumage glitters and seems to magically shift through different jewel tones. It's one of mother nature's most colorful displays and absolutely mesmerizing to watch.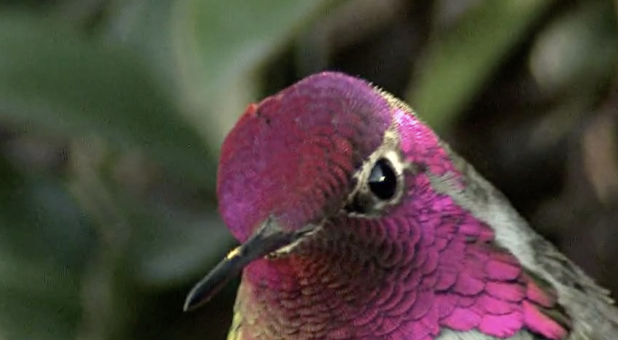 The feathers are not actually the color of any of the hues we are seeing. Instead, there are many evenly spaced tiny slits on the feathers which act in unison to create an illusion of different, and ever-changing, coloring. As the light hits the feathers it interacts with the slits and gets diffracted, and that separation causes new wavelengths, which our eyes see as the sudden color changes.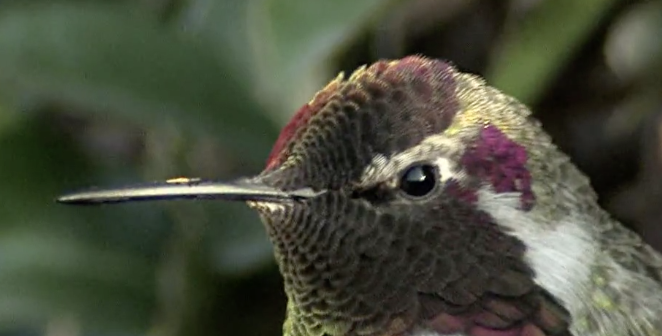 If you didn't previously understand why people love and go out of their way to feed and attract hummingbirds, perhaps this video will show you why. Plus, the lively little birds are not only pretty to look at, they are also very friendly.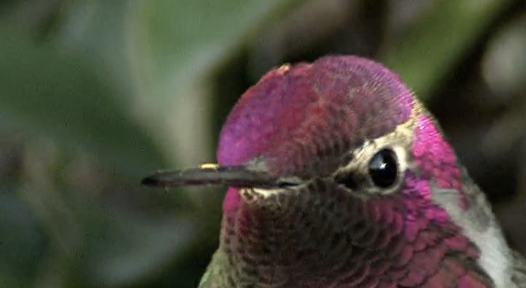 They easily become accustomed to being around people and won't hesitate to feed at flowers or nectar feeders located close to windows and houses. Support your local ruby-throated hummingbirds today and set up your own feeder. Then you can watch them play and interact with each other as they zip around and magically change color. They can do all that and more, so what else could you ask for?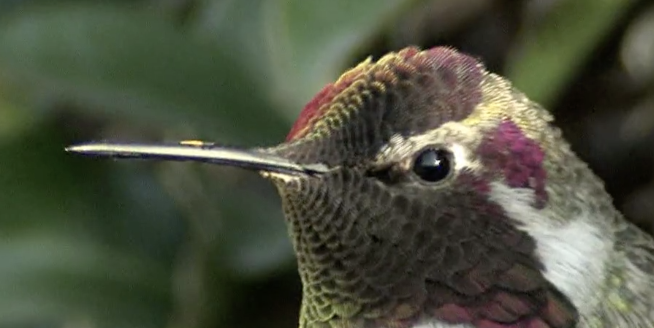 Please Share With Family and Friends