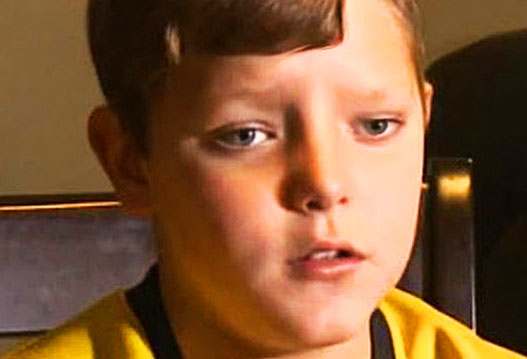 image via – youtube.com
The bus ride home from school can get really boring quite quickly. Going the same exact route day in and day out makes it easy to zone out and many kids end up staring out the window, watching the world go by. That's exactly what Jerald Withers was doing one November afternoon when he noticed that something just didn't look right.
The eleven year old boy was riding the bus on his way home in Festus, Missouri and knew the route like the back of his hand. That's why when he saw that a guardrail along the roadside was damaged and majorly dented, whatever had caused it must have happened that day. As the bus passed on by, Jerald could see bits and pieces of metal and plastic scattered along the road and he thought he even saw a person sprawled out in the field.
Surprised that no one else seemed to even notice, he ran to the front of the bus and alerted the driver about what he saw. The bus driver agreed that there was something out in the field, but he passed it off as nothing and kept on driving.
When Jerald arrived home his mother, Brandy Overturf, immediately noticed that he was upset, and so she asked him what was wrong. He told her the story and she knew they had to go check and see if there was someone out there who might need help. Even if it turned out to be nothing, at the very least they'd be putting Jerald's mind to rest.
When they got to the spot Brandy parked on the side of the road and waked over to the bent guardrail with her son. They looked down and there in the ditch below was a wrecked motorcycle lying in a crumpled heap of twisted metal, it had been totally destroyed. Suddenly Jerald took off running down the side of the embankment and shouted for his mother to call 911. He had spotted the biker who was near the wreck, he still had a helmet on but wasn't moving.
Soon paramedics arrived on the scene and they told Jerald and his mother that the biker was still alive, but it didn't look good and might not make it. They rushed him to the hospital and soon identified him as Billy McMahan. Brandy and her son went home afterwards and waited for what seemed like hours for an update from the hospital on Billy's condition. Finally it came, he was going to pull through and make it out alive!
According to Billy, he had wrecked his bike and been down in the ditch for hours before Jerald went by on the school bus and noticed him. If the boy and his mother hadn't driven back around to check on what he thought he saw, Billy would have likely died from exposure that night as it was freezing outside.
Word spread quickly about what had happened and soon people all over town were calling to congratulate Jerald for being so observant and insisting on double checking his hunch. One stranger who heard he liked baseball gifted him tickets to see a St. Louis Cardinals game and even the Green Bay Packers, Jerald's favorite Football team, got wind of what he did and sent him an autographed photo of their star quarterback Aaron Rogers and a bunch of official team gear!
Even after all the attention and neat free stuff he got, Jerald was simply happy to have been able to help someone who needed it. He saw something and said something, and that made all the difference in the world.
Watch the video below for the full story:
Please SHARE This With Family and Friends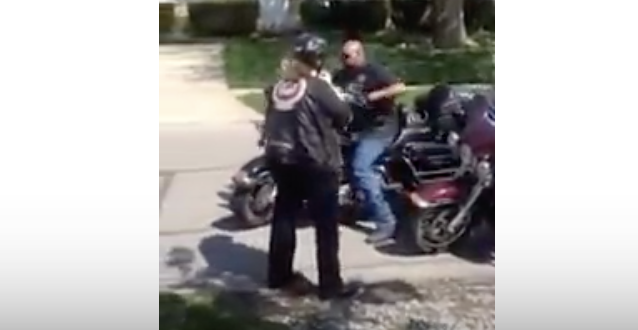 When you hear the distinctive sound of loud, rumbling tailpipes, and then a leather clad group of tough looking bikers comes into view, you may feel a little apprehensive. After all, there's a reason why bikers have earned a reputation as being outlaws in modern society.  Just recently, national news surrounding motorcycle gangs has shown the public an aggressive and volatile side to them.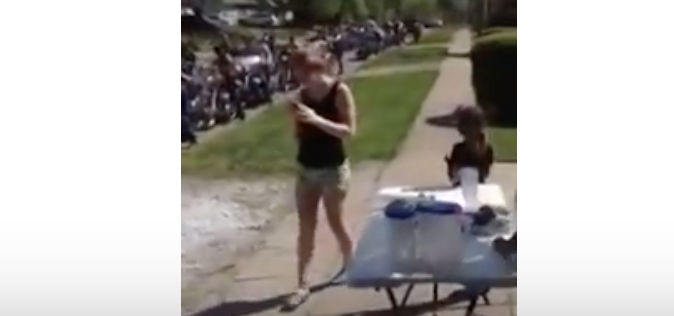 However, the isolated and sad instance in Texas betrays the majority of the men and women who love nothing more than enjoying a nice, peaceful ride. Today, there are more than 6 million American motorcyclists and far less than even 1% of them are members of outlaw motorcycle gangs.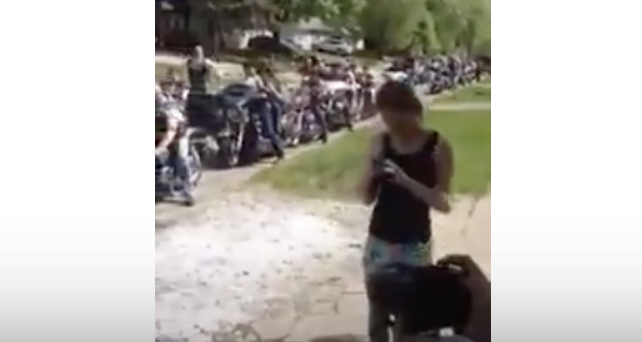 Nothing better illustrates this point than the group Bikers-Against-Child-Abuse (BACA). They are not a gang but rather a nonprofit law abiding motorcycle association dedicated to protecting children from abuse. The entire chapter organizes a ride when they are referred a child so they can meet and give him or her the names and numbers of the closest members.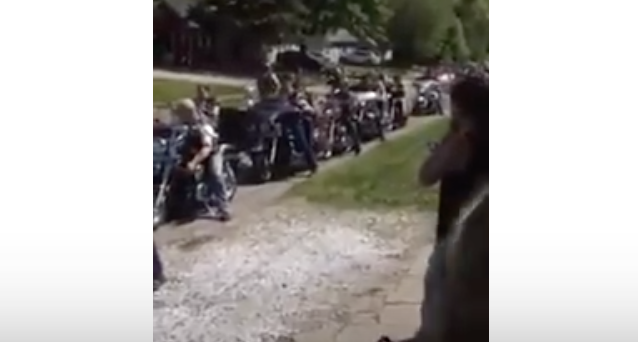 If the child ever feels scared or threatened they can call the bikers who show up and support them. Recently, BACA members out on a group ride in Des Moines, Iowa pulled up to a lemonade stand staffed by several young girls. They made a memorable sight, with all the bikers stretched far down the block, as well as a lot of noise.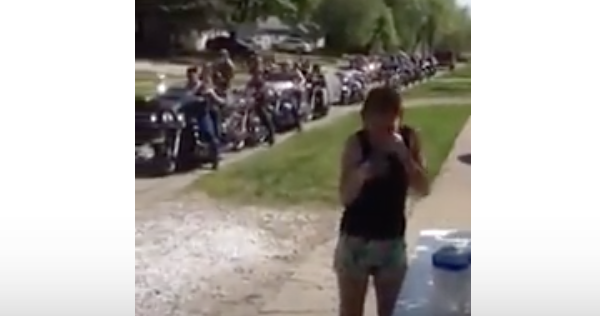 The girls and their father, DeKarlo Long, were beyond thrilled at the turnout and he wrote on Facebook "One of the most amazing things just happened. Our girls were doing a lemonade stand and the biker group called BACA stopped at the house for lemonade. Watch the video. How awesome…."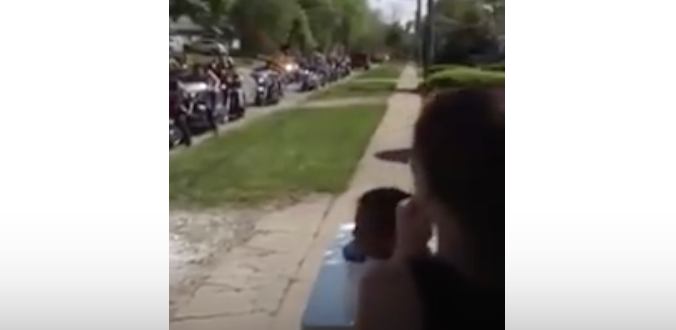 Please SHARE With Family and Friends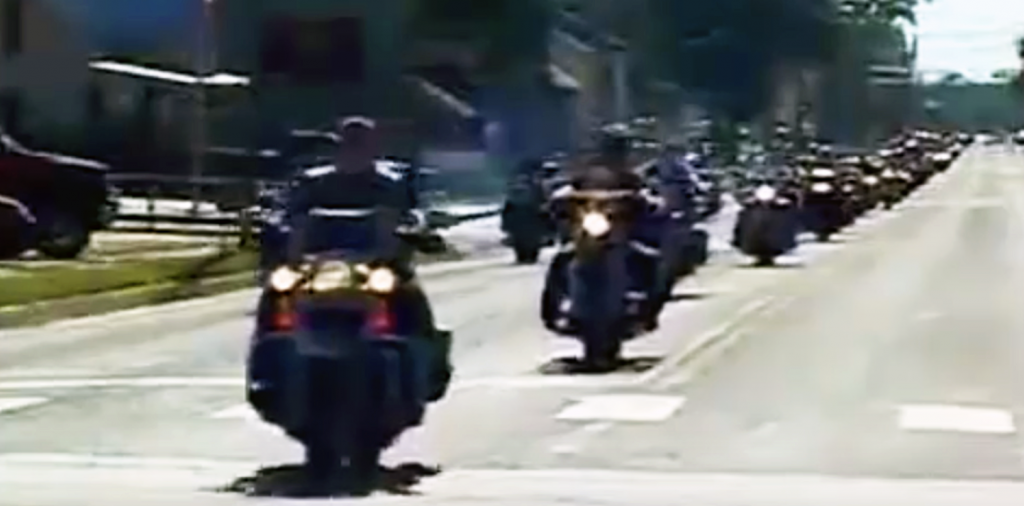 The story you are about to hear in the video below, will simultaneously evoke emotions about mans's inhumanity to man, and restore your faith in our ability to stand up to intolerance and cruelty. Why would members of the congregation from Westboro Baptist Church, come to protest the funeral of a serviceman who had given his life for the United States?
Marine Corporal Richard Bennet, was being laid to rest after dying in a helicopter crash in Iraq, at the age of 25.  This radicalized group of congregants didn't think he deserved respect; they firmly believe that American troops are punished by God because our country accepts homosexuality.
They were all revved up chanting angry slurs at Corporal Bennet's grieving family, never expecting that their hateful speech would be prevented from being heard, and intruding on the family's ability to grieve with respect and privacy.
The video you are about to watch, will tell the loving and courageous interference of "The Patriot Guard", a group of bikers who used their bodies and American flags to form a wall that would prevent the hateful speech from being seen or heard by the grieving family.  The hateful rhetoric was spewed, as free speech allows, but the bikers made sure that their it was not heard by the people mourning.  This was all done without any violence; the revving of their bikes combined with the human wall of visual protection, allowed this family to grieve in peace.
Please SHARE This With Family and Friends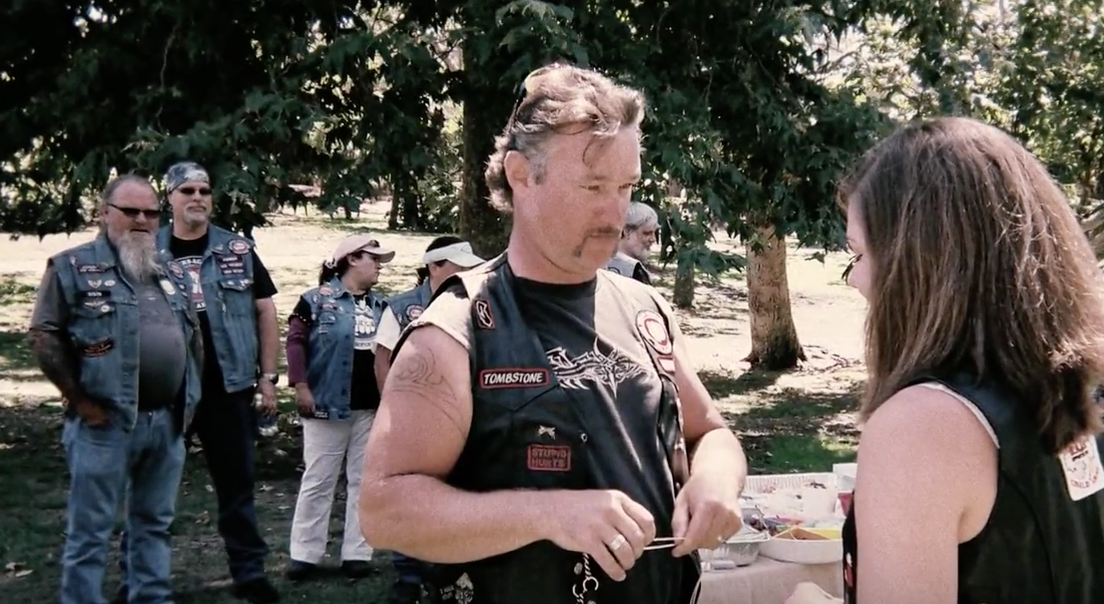 image via – youtube.com
I don't know about you, but whenever I've seen a group of bikers my instinct is to recoil, because their look and typical reputations are of being really tough men and women.  Some groups of bikers have been known to be violent, which has supported the negative stereotype.  The truth is that biker groups are all different, often brought together by not only a love of motorcycles, but a need for an extended family.
The VIDEO you are about to watch below, is about a young girl who was the victim of child abuse at the hands of her stepdad.  Initially, a very well adjusted, happy and fearless child, "Fa" was diminished to a withering ball of fear.  Hearing about the circumstances that had occurred, a group of bikers called BACA (Bikers Against Child Abuse), appeared to become her guardian angels.
In interviews with the bikers, the girl and her mom you will be so moved and inspired by this story, and the work that BACA does.  Their commitment to each individual child of abuse, is demonstrated by not only physically presenting protection, but inspiring the courage to face and prosecute their abuser.  They stay on in close contact with the child until they are able to internalize this caring and vigilance; eventually overcoming their fears and victimhood to build the confidence to rely on themselves.
What BACA did to change the life of this girl is beyond remarkable.  Her story is an incredible example of how this dedicated and loving group of men and women, can turn a victimized child's life around completely.
Please SHARE this INSPIRATIONAL STORY with your family and friends