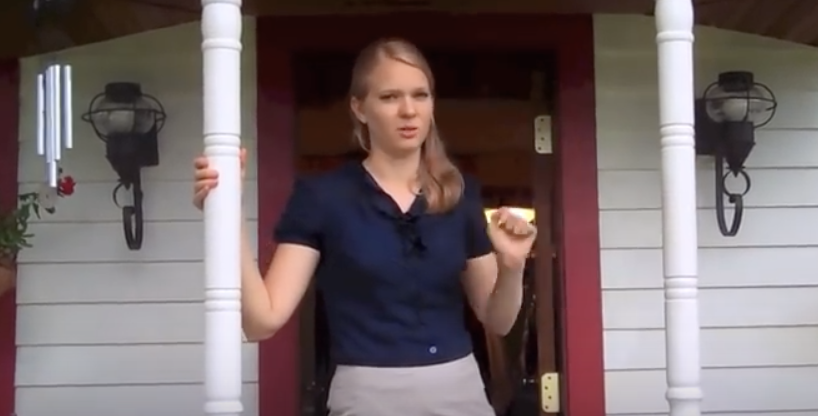 The tiny house movement and lifestyle that embraces simple living in small spaces has grown immensely in recent years. People from all walks of life the world over are trading in their big open homes for much more modest ones. Many are attracted to the low cost of constructing, maintaining and living in these homes. Others prefer the freedom they can often provide by being mobile or easily moved. In some places they have even become a popular option for housing the homeless. With such versatile and ever expanding uses its easy to see why tiny house living has become so popular.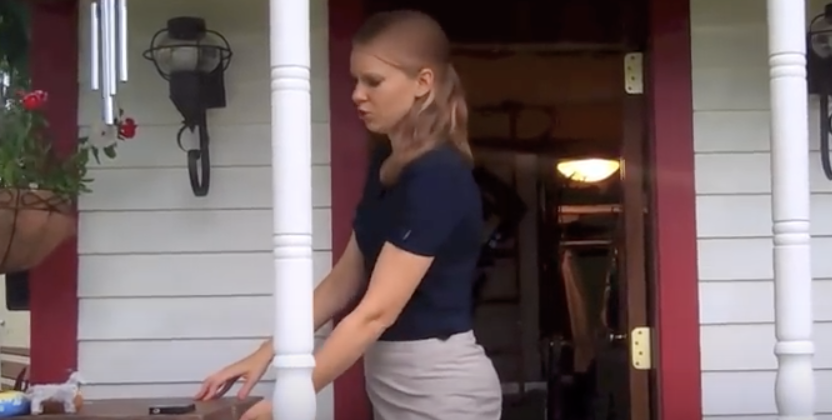 A video uploaded by relaxshacksDOTcom gives an inside look at one woman's tiny house for all those curious as to how small these houses actually are and what can be fit in them. The house featured is a Tumbleweed Lusby model that was moved from California to Washington D.C. and then to Orlando, Florida all within the past five years.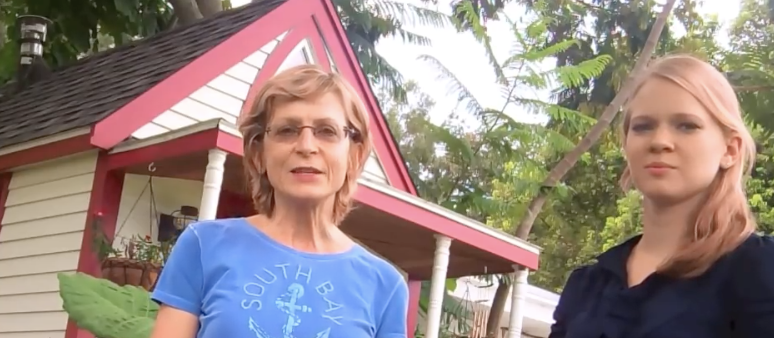 Now it sits at the College Park Village RV/Tiny House Community where the present owner Emily and her dog Daisy reside. She takes us through the space from floor to ceiling and shows off many neat storage solutions that enable her to fit much more than you would expect.

The scaled down house is eye opening as to how little a person actually needs to be comfortable and happy. Emily has fit everything in such a neat and organized fashion that she also has room for a walk in closet! Her micro home even sits overlooking a scenic lake surrounded by plenty of lawn for her dog to run around and play on (and dig the holes that he loves so much). Clearly the lifestyle fits this relaxed and content owner. Would you like to live in a home like this?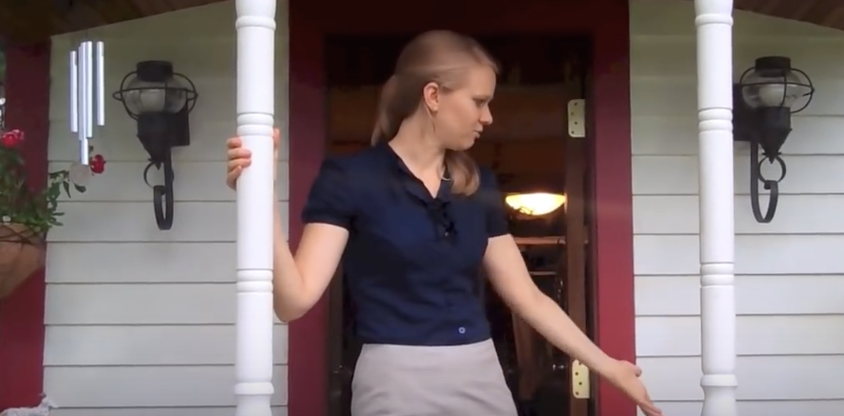 Please Share With Family and Friends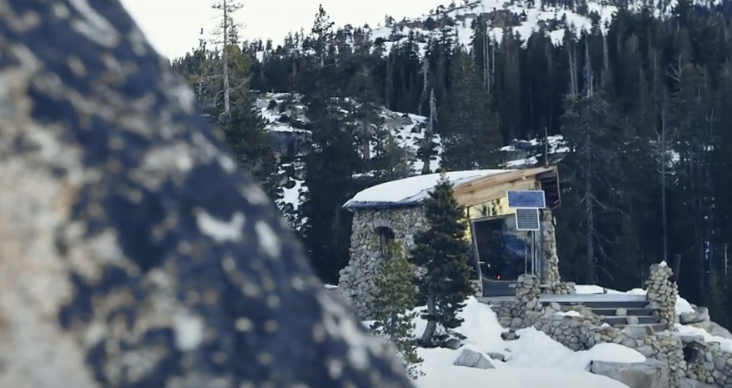 Going Of The Grid is a series on the Seekers Stories network where Laura Ling explores the lives of people who are completely disconnected from the grid. Currently their are over 180,000 Americans a year who are choosing to veer away from the modern internet-focused world in pursuit of something simpler and more sustainable.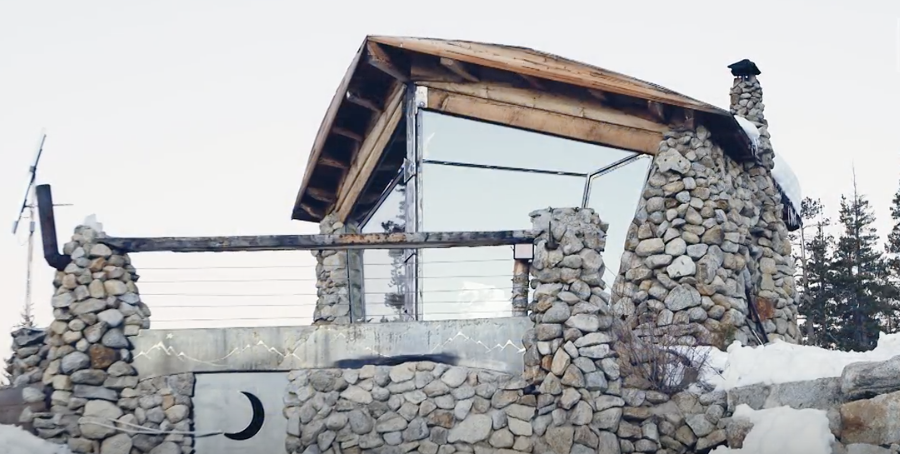 Mike Basich a pro-snowboarder decided to live life off the grid, where he built a tiny cabin on top of a mountain in Truckee, CA. His house is only 225 square feet, and sits in the lap of nature, where he awakens to the sun and goes to sleep to the sunset.  He states that unlike the city life where you are always racing time, here he can be in sync with nature while living a simple life of solitude.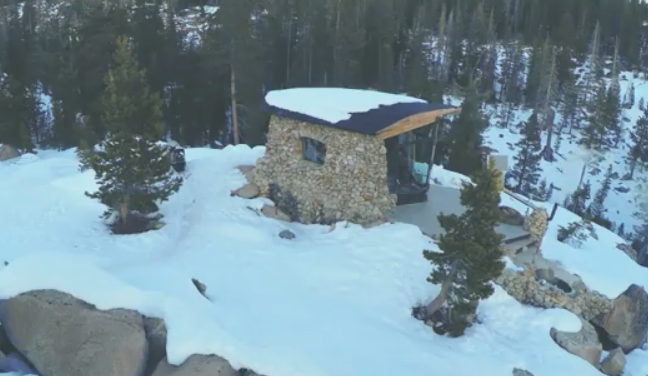 The house does not have plumbing, but does pick up running water from a stream that runs close to his tiny cabin.  The house doesn't have an indoor toilet or a real shower, but he did build a sweet hot tub outside.  The shape of the house is designed through the golden ratio which makes things more pleasant to the eye.  This cozy cabin is absolutely amazing.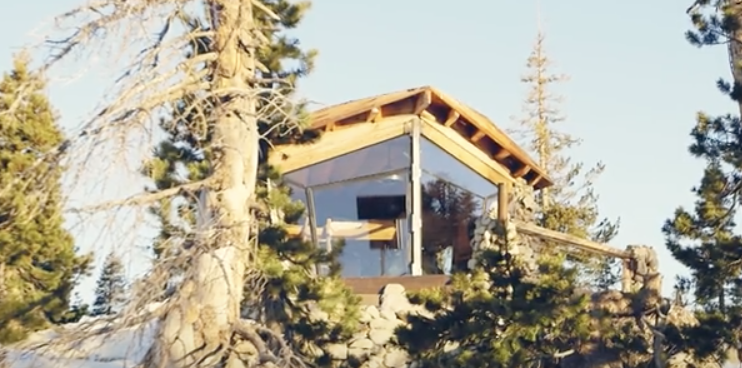 He is inspired by nature and allows it to fuel his creativity through photography.  Living off the grid is a dream that Mike has had since he was a little kid and he is finally living his dream. Would you ever live off the grid, why or why not? What do you think of Mike's tiny cabin off the grid? leave a comment below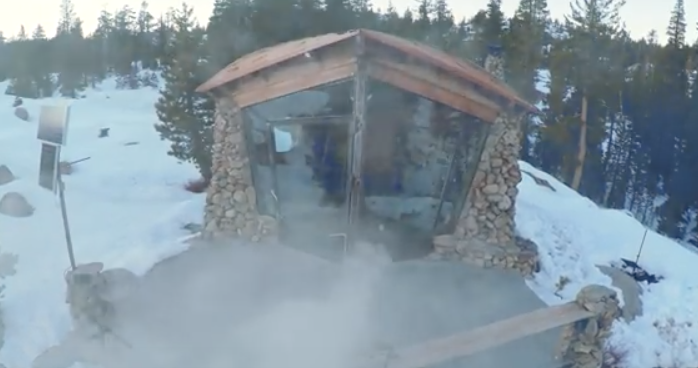 Please Share This With Family and Friends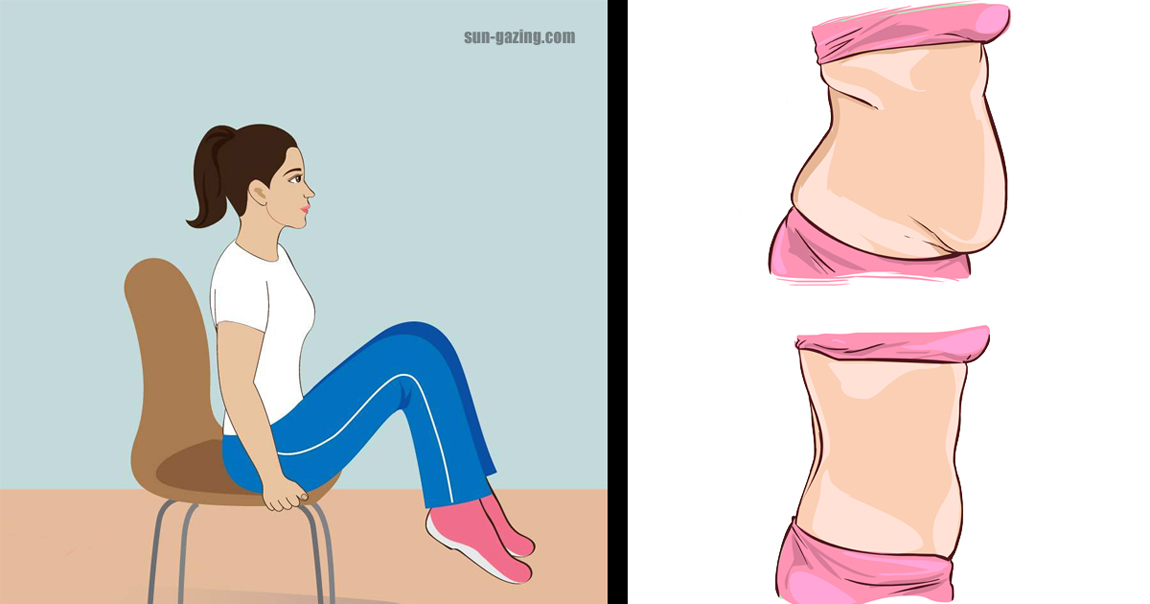 image via – shutterstock.com
Would you be happy to strengthen and flatten your abs without doing hundreds of crunches? There is a much more effective way to get results!  Most of us sit during a large part of our day.  It is often hard to fit in a workout before we leave for the office, or even if we work from home, frustrating our desire to get in shape.
The VIDEO you are about to watch below, offers a logical solution which focuses on those abs that we'd like to flatten and firm…ALL WHILE SITTING IN A CHAIR!  Denise Austin, from the YouTube channel BeFit, demonstrates 6 easy-to-follow moves that focus on: SCULPTING AND SLIMMING THE WAISTLINE AND TIGHTENING THE OBLIQUE MUSCLES.
THE 6 EXERCISES DEMONSTRATED ARE:
1. KNEE PULL-INS
You pull one knee at a time into your abs, feeling the pull from the navel to the spine.  This move TARGETS THE LOWER ABS.
2. DOUBLE KNEE LIFT USING AB MUSCLES ONLY
This more advanced move works the entire abdominal area.
3. OBlQUES (SIDES OF WAISTLINE)
Leaning slightly to the side, you do the same move as #2, alternating sides, using your ab muscles to lift your knees into your stomach.  Repetitions of this exercise SLIMS THE WAISTLINE.
4. ROTATIONS
With your arms bent up at the elbows, you twist from side to side.  This move KEEPS YOUR CIRCULATION GOING THROUGH TO THE SPINE.
5.  FLOOR REACHES
Alternate reaching across and touching the floor, while keeping your feet flat on the ground. This move works those stubborn LOVE HANDLES.
6. PULL-UPS
Holding onto the arms of the chair, pull your knees into your abs and lift your whole body off the chair, and hold yourself up as long as you can.  This not only STRENGTHENS YOUR CORE (which is so important to keeping your back pain-free), but WORKS YOUR ENTIRE ARM.
Watch these moves demonstrated in the footage below, to achieve the results you want!
Please SHARE these amazing CHAIR EXERCISES with your family and friends