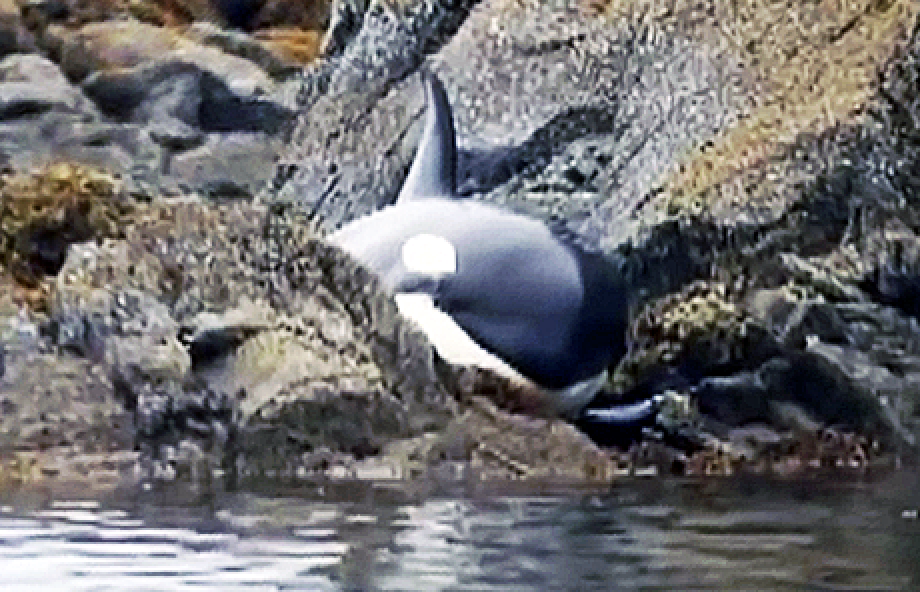 image via – youtube.com
Killer whales are among the most powerful and deadly predators in the world. Few animals come close to matching their accuracy or killer instinct when hunting for food. Even a great white shark is no match for a killer whale. However, the one thing that can and will stop them is dry land. Their immense strength is rendered useless when they become beached or stranded on rocks, like the poor young orca in this video.
The female whale was left high and dry off the coast of British Columbia when an attempt to catch some tasty fish suddenly took a turn for the worse. As the tide went out in Hartley Bay she ended up stuck in a shallow pool atop a rock outcropping. It wasn't very long before her entire body was completely out of the water and fully exposed to the elements. She couldn't have picked a worse time to become trapped weather-wise, it was late July and the summer sun was beating down on her black skin, drying it out and sapping her energy. Without human intervention the killer whale would likely die before the tide returned.
Thankfully a man spotted her and immediately called for help. Local volunteers from the animal rescue group Gitga'at Guardians of Hartley Bay converged on the scene along with others from Cetacea Lab and the For Whales Organization. They had to find a way to keep the young killer whale as wet and cool as possible until the tide returned.
The group covered her body with ocean soaked sheets and capped her dorsal fin with a pillow case. They rigged up a water pump and hosed her down continuously throughout the day. All the while they worked as smooth and silently as they could, in order to help keep the whale calm and relaxed.
Even though she was only nine years old and relatively small, weighing in at an estimated 7,000 pounds, it was no small task keeping her wet, calm and cool for a continuous eight hours. If she freaked out she could have easily over exerted herself and suffocated to death.
A whale's lungs are mainly supported by water and so when they're not in the water it becomes very difficult to breathe because their immense size places a lot of pressure on the lungs. Every breathe she took was difficult but at some point during the rescue her breathing steadied and she'd finally relaxed.
When the tide finally came in and submerged her the rescuers quietly left and headed for higher ground. They wanted her to decide on the right moment to leave, it was the safest way for everyone involved, especially the whale. The young orca seemed to know freedom was close as she grew more and more vocal and patiently waited for the right moment to make a break.
Finally the water level was high enough and she shot off the rocks into the open water. The whale was free at last as she went swimming off into the distance to find her family. All the rescuers looking on whooped and shouted cries of relief, their efforts and hard work had paid off. They all have one incredible whale of a tale to tell now and it's the best kind, one with a happy ending.
Please SHARE This With Family and Friends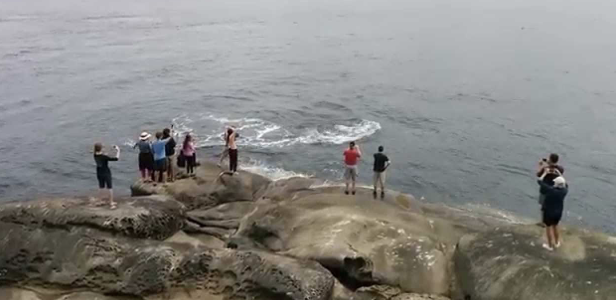 The greatest thing about the summer months is the freedom to be outside and explore nature in all it's forms.  It brings families together on vacations to places they have never been and to see sights that simply aren't available in their own backyard.
True nature lovers have that wanderlust that takes them on adventures that open up the possibility of seeing something new and memorable.  The group of tourists in this video standing on giant boulders near the water's shore on Saturna Island in British Columbia, Canada were enjoying the beautiful day, when to their surprise they were to behold a sight that took their breath away!
They had gathered hoping to spot a whale close enough to view.  There was some movement in the water when suddenly not one, not two…but an entire pod of Orca Whales began emerging from the water in a playful rhythm prancing past the excited tourists practically within arms reach of where they expectantly stood on the rocks.  The people squealed with delight at the majesty and abundance of these beautiful creatures.
This once in a lifetime experience of such close proximity to these whales is something these tourists will surely never forget, and the video is thrilling to behold.
Please Share This Once In a Lifetime Encounter With Your Family and Friends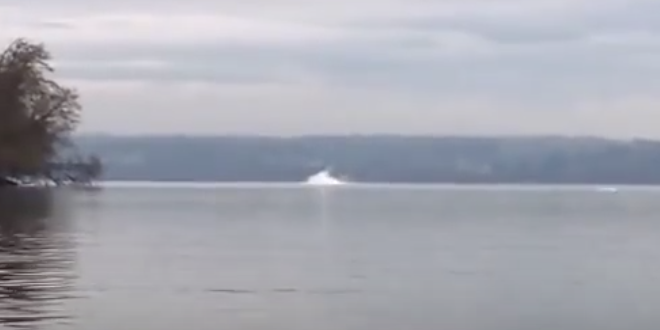 Three friends were out off the west coast of Anderson Island trying to catch some crabs and maybe a few fish. They were just outside in nature enjoying a beautiful day on their tiny aluminum rowboat paddling along.  It was so nice, calm and relaxing out on the water under the sun with a nice breeze blowing. Then all of a sudden the unthinkable happened and these three got the surprise of their lives.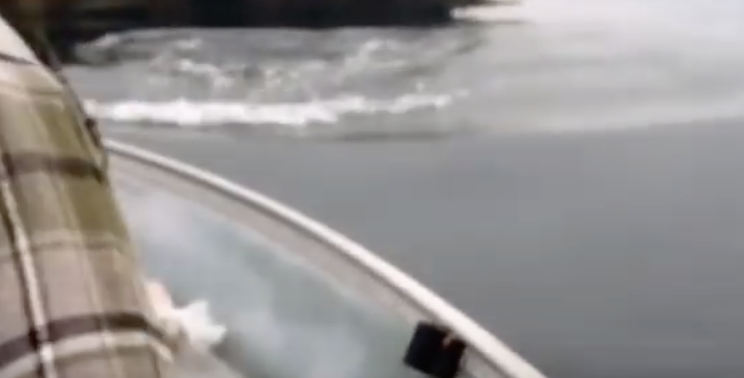 A pod of Orca whales were headed directly towards their little boat.  As the whales got closer and closer, the boy's fear escalated.  All it would take is one big bump from one of these Orcas to capsize the rowboat and the friends could become lunch.  Their honest reactions really give a clear picture of the situation they were in.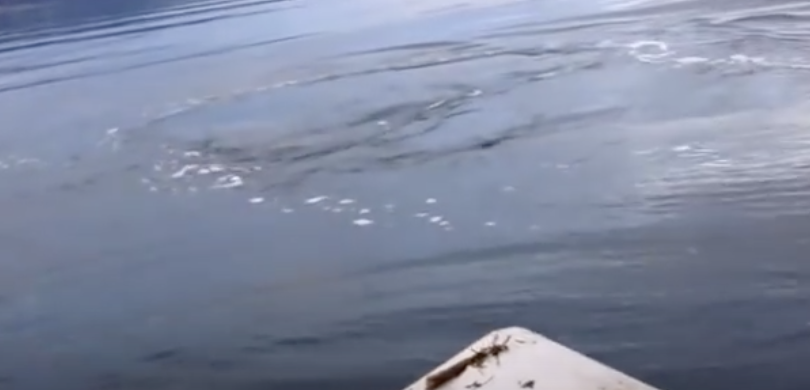 Listening to their real time reactions contrasted by the scary yet beautiful Orcas coming closer and closer to their little metal row boat. Luckily the Orcas just swam under and around their boats and gave them the experience of a lifetime. As was the case in the movie Jaws I think next time they are definitely going to need a bigger boat! Enjoy this incredible video and be safe out there next time you go fishing with your friends!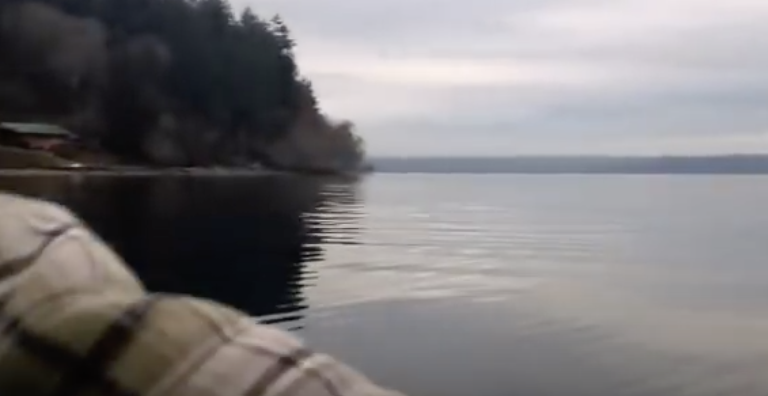 Please Share This Incredible Footage With Family and Friends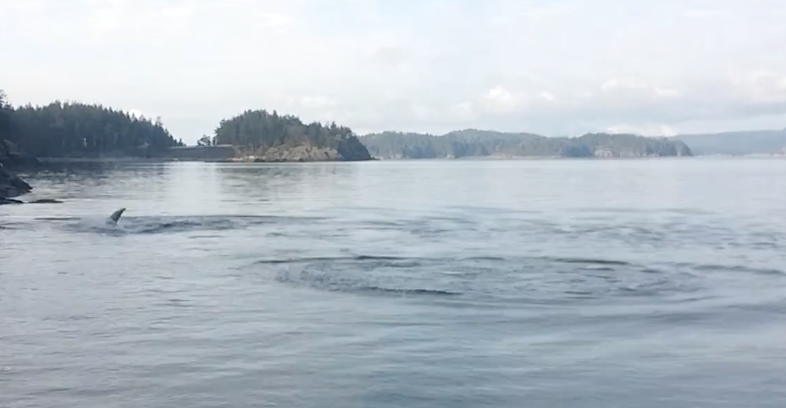 A couple Canadian guys went to the beach for a little rest and relaxation, not expecting to have the experience of a life time.  A group of Orca Whales swam up to the shore to give these guys a sight they would never see again.  About half a dozen killer whales were only a few feet away from these lucky Canadians. This experience is so rare most people won't even see it once in their lifetime. I've watched this multiple time and I am still in awe.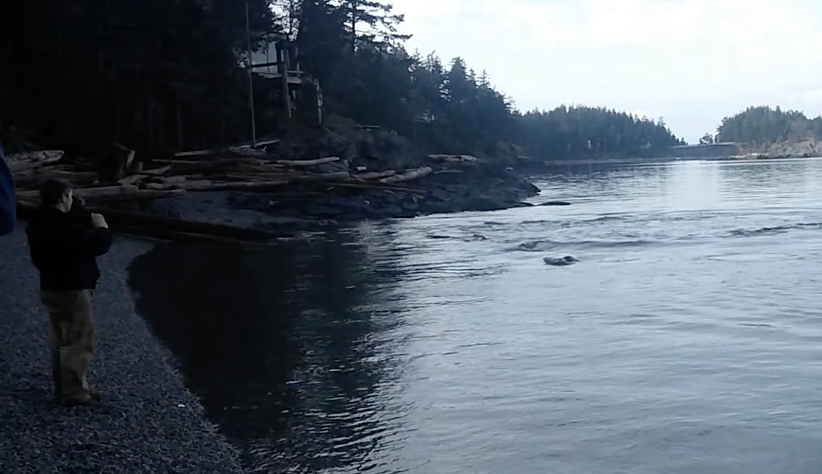 Then at 1:55 something absolutely insane goes down.  One of the whales jumps on shore to the surprise of everyone.  Maybe he had an itch he just couldn't reach and needed a good scratching.  Luckily the boy had the cameras rolling and caught it all on tape. This is probably the coolest video I have seen so far this year. I've pretty much shown everybody I know!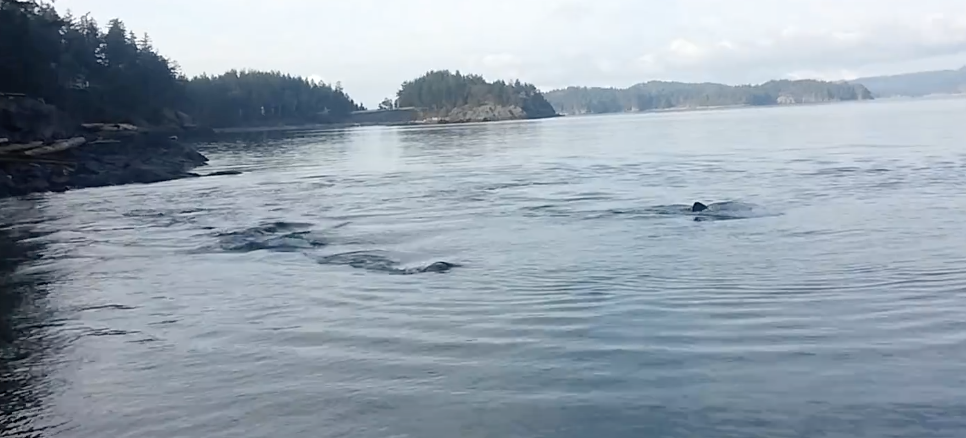 The footage captured is absolutely remarkable according to one Orca expert.  I can't believe how lucky they were to capture such an amazing moment on film. I can only hope one day I can see something even close to this. Meanwhile thank god for the internet so we can all enjoy these incredible moments in the comfort of our own homes. Have you ever seen anything like this?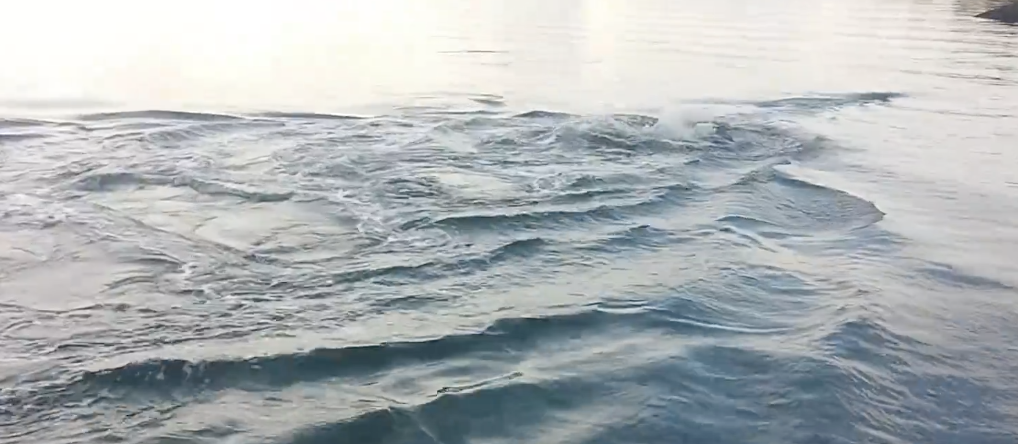 Please Share This Incredible Footage With Family and Friends