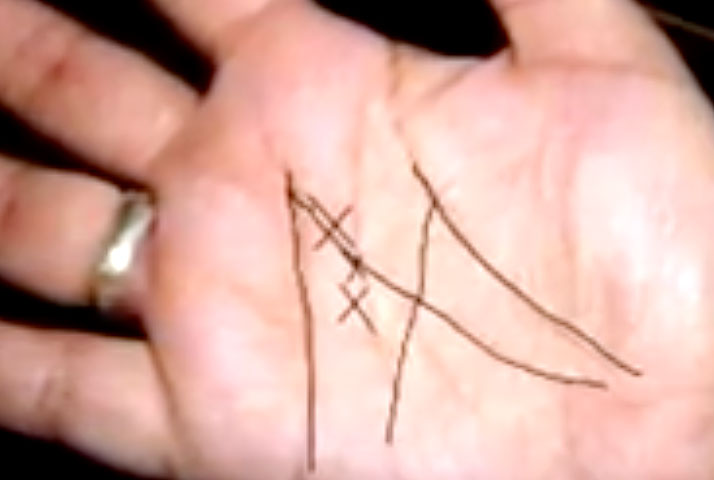 image via – youtube.com
Throughout time and history there have been a number of different ways in which people have tried to determine the future and see what it held in store for them. Mankind has always been fascinated with the concept of being able to glimpse into the future. In fact, that's one of the major driving forces behind everything from time travel machines to gazing into crystal balls!
One of the more widespread, universal, and individually centered methods of tapping into our fate and destiny was developed around the attributes which can be found on our own two hands. The ancient art of palmistry, or palm reading, has long been regarded as an excellent way to lay bare what's to come in your life.
Even if you don't believe in things of this nature, the fact that palmistry has managed to endure for thousands of years is a testament to its perceived accuracy. Plus, you don't need to be a professional palm reader in order to do it, anyone can read their own hands if they know what to look for!
Palmistry itself is centered around the belief that the lines and indentations on a persons hands and palms can be interpreted to reveal different aspects about their life. Some markings indicate personality traits, strengths or weaknesses, and other specific characteristics, while other lines reveal our destiny and what is likely to come in our lives.
In particular, one specific line that people often wonder about is the appearance of the letter "M" on the palm of the hand. The letter comes into formation by the appearance of several other major lines, those being mainly the heart, head, and life lines.
Not all people have a clearly defined "M" on their hands, it's actually kind of rare and those whose palms are marked with one are said to be special. They will be blessed with good fortune in their lives and will experience success in whatever they endeavor to do.
They are seen as gifted and intuitive individuals with brains and intelligence to match. As such, they will thrive in the careers they choose because they are also disciplined and have a strong sense of self-motivation. Furthermore, people whose palms have the letter M are masters at seeing through deception.
Not much gets past them and they almost always figure out if someone is lying, cheating, or being less than honest. In the end, the letter M has long been associated with both the traits mentioned above and the following qualities; leadership, good fortune, riches, power, and success.
Do you have an 'M' on your palm? Let us know and watch the video below for more information
Please SHARE This With Your Family and Friends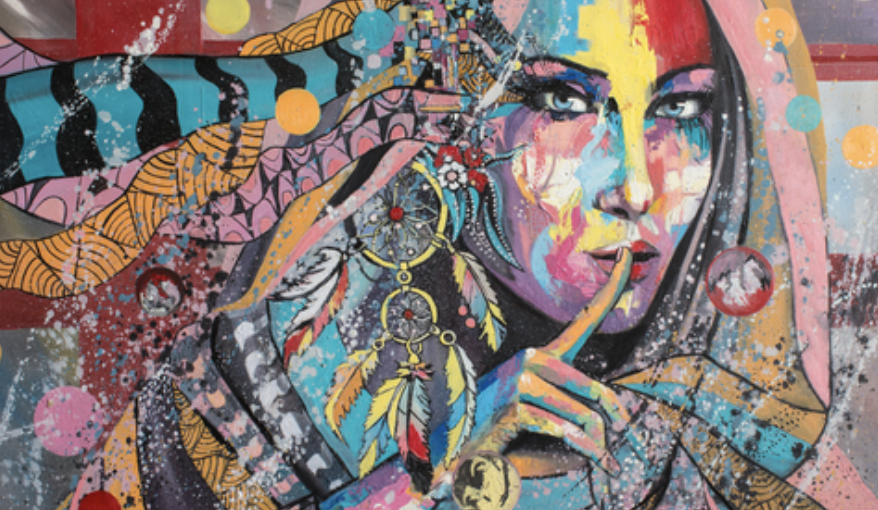 image via – shutterstock.com
There are many people in our lives who are old souls, you may even be one of them. They are wise beyond what their physical appearance or actual age let on and their innate knowledge has given them a very developed understanding of the world. They are often quieter, preferring to observe and learn from a distance, while internalizing the lessons and all of the experiences they go through in life. There is a certain vibe that is hard to put into words but when you are in the presence of these old souls you can totally feel it.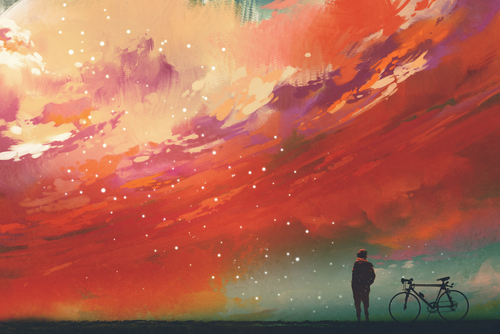 Old souls radiate a certain frequency that is peaceful and stable, they are naturally calming to be around. Many believe that they have acquired their wisdom from the past lives they've led and that through this they've been gifted with an enlightened view of the complex world we live in.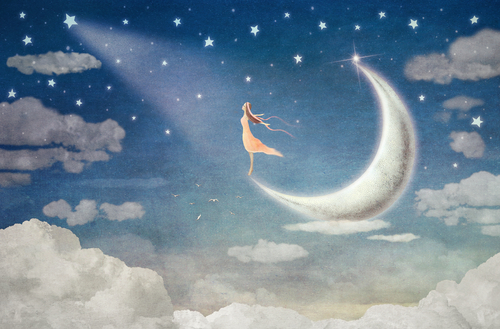 As it follows, old souls both experience and see things differently and this sets them apart from what everyone else goes through. In turn, they also do things differently and here are some of the ways in which this shows: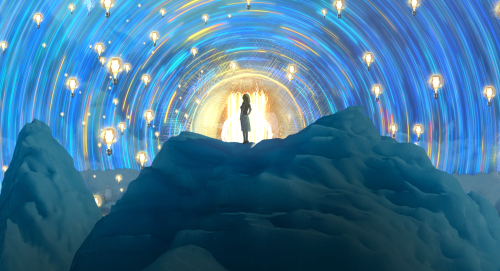 1. Old souls travel their own path through life:
They are not followers in any sense of the word and never do what may be expected of them. The typical goals and materialistic inclinations of life are of no interest to them. Instead of success and power, they are after self-realizations and happiness. That's why they're often more connected, spiritual, and grounded.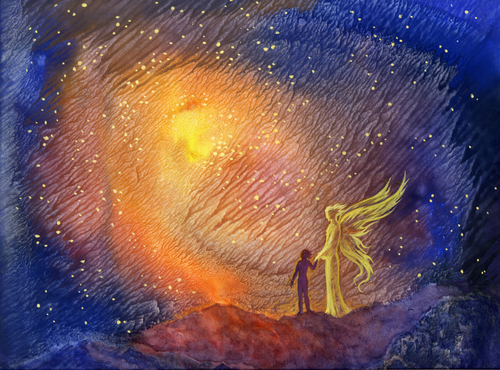 2. Old souls have only a few true lifelong friends:
They often have difficulty connecting with people around their age because they aren't interested in many of the things those people do or talk about. Rather, they gravitate towards a select few friends who are able to truly understand them and their intense nature. They don't waste their time getting to know people that they just cannot relate to and it can be said that old souls look for friends whom they see as kindred souls.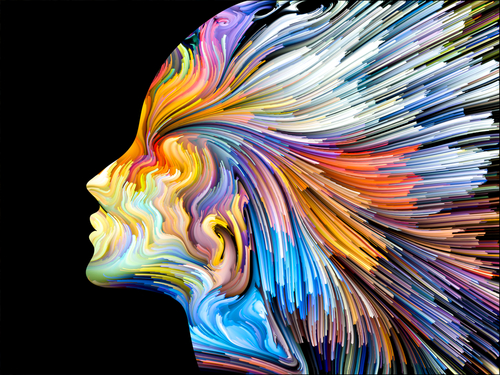 3. Old souls have an unquenchable thirst for learning:
Their passion for all things intellectual and informative is clear from the get-go. They love critical thinking and any experiences they go through they will examine in depth to extract important life lessons from them. For an old soul, knowledge brings happiness and power. Having their thoughts challenged is what they live for.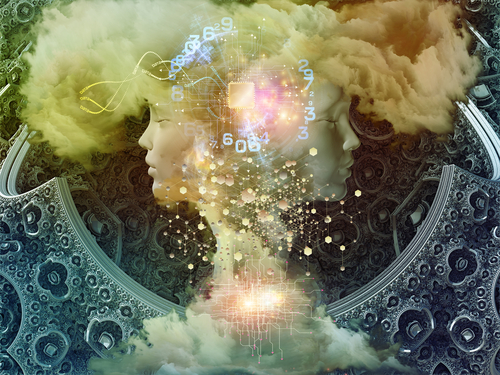 4. Old souls adjust to new situations and surroundings with ease:
They don't like to stand out or make a scene and prefer to hang back and observe. While they aren't anti-social per se, they do view themselves as a sort of misunderstood social outcast. Their natural curiosity leads them to ask many questions and from this deeper conversations follow. However, if talk turns idle or superficial, they immediately lose interest. If they're unable to steer it back to more meaningful topics, they will simply end it abruptly and move on.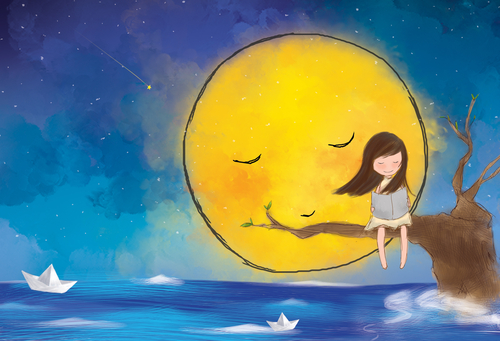 5. Old souls look beyond the mundane and see the bigger picture:
They filter out the basic everyday details that tend to cloud the thoughts and minds of everyone else. Their vision is clear and uncompromised by material things or selfish vanity, which they see as senseless and unproductive. Instead of being focused on the here and now, they look right past it, way down the line into the future. Thinking far ahead about all of the possibilities, or the consequences of ones actions, is what gives them a wider perspective and understanding of the world beyond the present.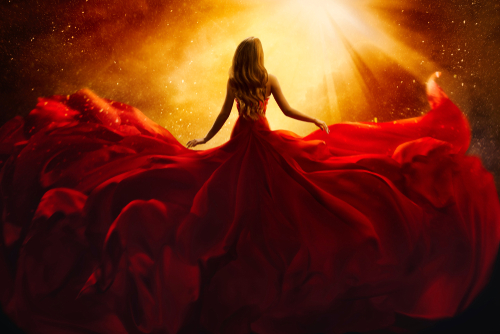 6. Old souls are spiritual:
This doesn't mean they are religious devotees, or even a part of any organized religion. Instead, they are more in tune with a variety of ancient rituals and traditions which by practicing brings them happiness. Old souls are always seeking enlightenment through knowledge, and spirituality both encompasses and fulfills a major part of this.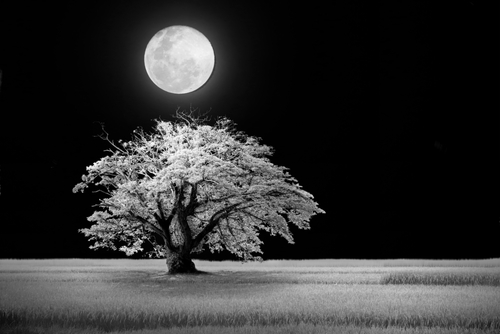 Are you and old soul? let us know in the comments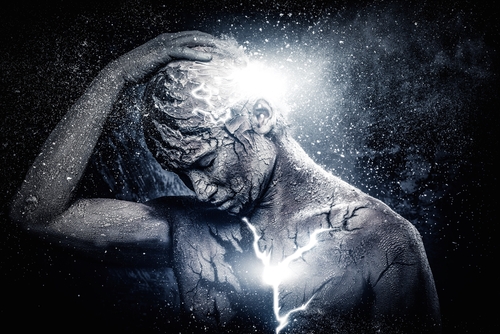 Please Share This With Family and Friends To See If They Are Old Souls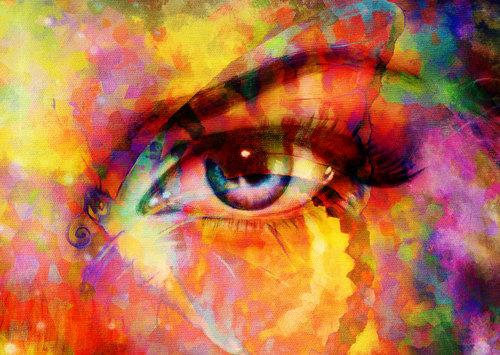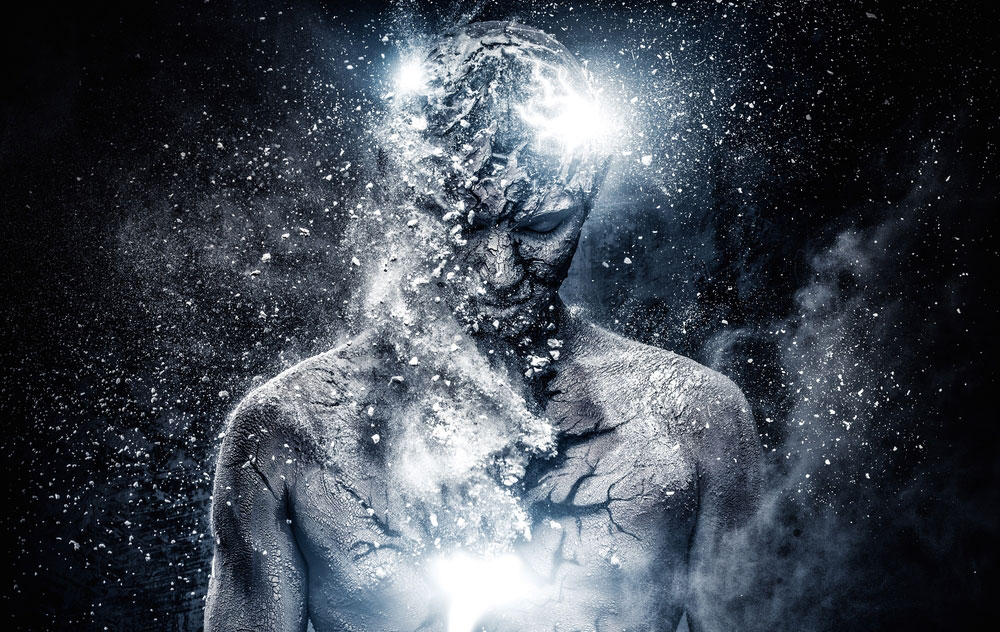 image via – shutterstock.com
Through which part of you does your soul shine through? Mine shines through my left pinky finger, which poses more problems than I can count, and certainly more than I would have ever thought possible if I were more inclined to think about such things.
Of course, since this has been a problem since before I can remember, I really can't make such generalized statements. What I can say with certainty is that the pinky soul shining is not a condition you should envy.
I wake up each morning to a blinding light shining from my pinky, the same light which kept me awake the entire night before and wouldn't let me fall asleep when I lay down each night. I tried covering it with all sorts of things, but it just burns right through, somehow without damaging me or my bed.
It's almost as if the fire that burns in my soul pinky is not of this world, and it somehow vaporizes certain objects, while leaving the rest perfectly intact.
The second problem, of a near infinite list, is that people often think I am some sort of law enforcement officer or emergency worker when I am driving in my car. You would think this would be a good thing, but the actual law enforcement people think I am doing it on purpose.
Upon seeing a bright light near my windshield, and cars pulling over in front of me, they assume I have a sneaky dash emergency light like the ones the undercover officers use.
This results in my getting arrested multiple times over, which is also problematic because my fellow inmates get very upset when they can't sleep due to the blazing glory of my exposed soul.
Let us know your results!
Please Share With Your Family and Friends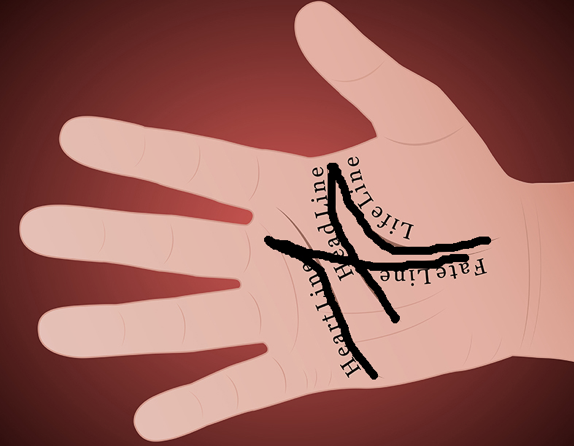 image via – shutterstock.com
Palmistry is an ancient art whose roots have been traced back several thousand years to India, where it was born from Hindu astrology and first mentioned in the Chinese book the I Ching. It quickly spread all over Asia and Europe, whereupon Aristotle took up an interest in it and passed the knowledge on to Alexander the Great.
The Macedonian king often used it to judge the character of his military officers and would closely read the lines of their palms. It must have helped him out because in fifteen years of nonstop conquest he never lost a single battle.
The practice has since endured throughout the ages. Today, most people view it as pseudo-science and are quick to dismiss it as superstitious beliefs. Part of why people are so skeptical is that they don't truly understand it.
They only know what they see in the media, and it has been wrongly portrayed in the many books, films, and TV shows that have touched upon it over the years. If you're further interested in the subject, this video does an excellent job introducing and describing what the main lines and patterns on your palm signify.
One specific attribute that people often wonder about is the appearance of the letter "M" on the palm of the hand. The letter comes into formation by the way major lines, mainly the heart, head, and life lines, both appear and align on the palm.
Not all people have such a defined marking, it's even kind of rare, and those who do have one are said to be special. They are blessed with good fortune and thrive in the careers they choose because they have strong self-motivation and discipline.
Oftentimes they end up pursuing jobs in the legal or political field and work their way up to top management positions. They are seen as gifted individuals who hold extraordinary intuition and because of this they make strong business partners in any endeavor they set their heart and minds to.
Furthermore, people whose palms have the letter M are masters at seeing through lies and deceit. Not much gets past them and they almost always figure out if someone is less than honest, lying, or cheating. This sense of intuition is often stronger in women than in men, but it comes down to the individual.
Overall, the letter M has long been associated with the aforementioned traits, as well as the following qualities in life; leadership, good fortune, riches, and excellent prospects.
There is a lot more information and many details covered in the video. Check it out and compare your own hand closely to whats being described in the clip. Pass this on to your friends and family and try reading their palms, it's really fun and you may just learn something about them.
Watch the video below for more information! Do you have the M? Let us know!
Please Share This With Your Family and Friends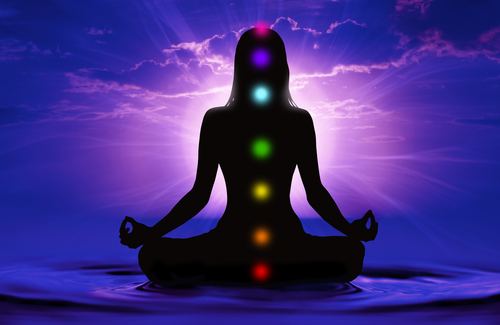 image via – shutterstock.com
The word 'chakra' is defined in modern terms by the Merriam-Webster Dictionary as "any of several points of physical or spiritual energy in the human body according to yoga philosophy." It follows that there are 7 main chakras which are present throughout our bodies.
Each one is an energy center that acts as a pump, or valve, by regulating and controlling the flow of energy throughout our energy systems. This idea relates directly back to the ancient meaning of the word "chakra," which in Sanskrit terminology means "wheel" or "turning."
When the modern meaning is merged with the ancient one, the more commonly held thought on what chakras are emerges, which is when they are viewed or imagined as whirlpools of flowing energy. Each chakra is located in a specific area of the body and is associated with different meanings, traits, feelings, colors, gem stones, abilities, and more. The 1st chakra, or the root chakra, is red and located at the base of the spine.
It's also known as the Kundalini energy chakra and is associated with instinct, security, and survival, as it helps to stabilize and ground us. The 7th chakra is located at the top crown part of your head and it's violet in color. This is where our spiritual connection, oneness, knowing, and understanding resides.
The other five chakras are all in between these two and include the third eye, throat, heart, solar plexus, and the abdomen. Each one of us has a chakra that's stronger and more influential on our lives than the rest. The opposite is also true and we inevitably have a chakra which is our weakest.
On comparison to the others, that one is the least influential on our feelings, behaviors, thoughts, and overall lives. Based on the choices you make, what appeals most to you, how you view situations, and your general thought process, you can figure out which one you're least connected to at this moment in your life.
Over time, your weakest chakra may change as you grow and become more aware or affected by different things on your life's path. Find out which one of the 7 main chakras is the weakest and least dominant in your life, and as always, have fun and enjoy!
Please Share This With Family and Friends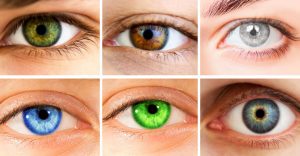 It has often been said that "the eyes are the windows to the soul" in that they can reveal all sorts of things about a person. Think about it, when you gaze into someone's eyes you can tell if they are happy, upset, mad, sad, indifferent, or whatever emotions they may be feeling at the moment. Our eyes are capable of conveying unspoken messages and even if we try to hide certain things, our eyes can end up betraying us.
There are also many different types of eyes that extend beyond the physical ones on our bodies, from the evil eye to the third eye, the seeing eye, the invisible eye, and the mind's eye. These concepts are all linked to our subconscious awareness and they're believed to give us extra-sensory abilities that extend beyond what our ordinary eyes are capable of perceiving.
Depending on what you believe and how you view the world, the eyes can mean many things, and it all varies from person to person. They are part of what makes us unique and they affect how we perceive the world around us. They also play a major role in our decision making and the choices we choose can offer further insight into who we are deep down inside. As basic and simple as making choices may seem, the reasons behind them are more involved and complex than you'd imagine. Life experiences, our past, our preferences, emotions, and countless other variables come into play.
This short visual quiz combines eye types with the choice you make to explore and reveal things about you and your personality that you may or may not be aware of. Tests such as this one are specially designed to uncover aspects of a person's character, so try it out! All that you need to do is pick the one eye image that you are most drawn to and that is most appealing. Have fun, enjoy, and see if you agree with what your eye choice says!
Please Share This With Family and Friends To See What Eye They Pick!