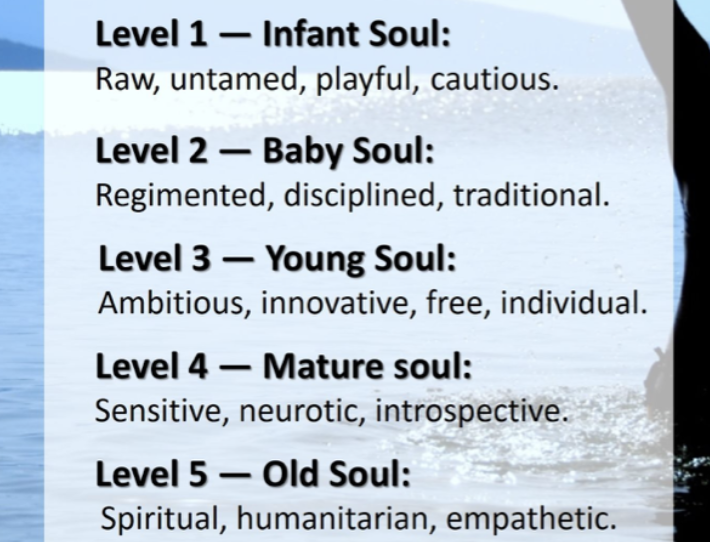 image via – playbuzz.com
If you think that our existence is not a one time shot, then you likely believe in some form of reincarnation. It's a powerful idea that countless people all around the world subscribe to. When you stop and think about it, reincarnation makes complete sense and it falls right in line with balance and the endless, ongoing circle of life. For every death there is rebirth and new life, so when you die, you're actually being reborn.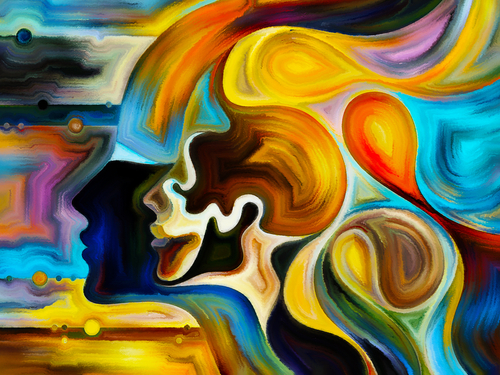 images via – shutterstock.com
It follows that people may go on to live many, many lives. Right now at this very moment you could be a newborn infant soul, an old one, or even an ancient one. It all depends on where you are at in the circle and cycle of your lives!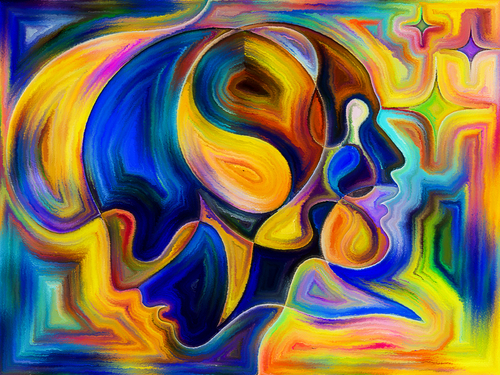 Look around you and think about all of the people you're close with. Do you think that they are young or old souls and what leads you to your conclusions? It could be the way they act, maybe they're fun-loving and free or more reserved and guarded. Perhaps it's the things they like to do. Activities can help keep us young, but they can also age us just as easily. Countless other aspects and attributes can affect how mature, or immature, we all come across.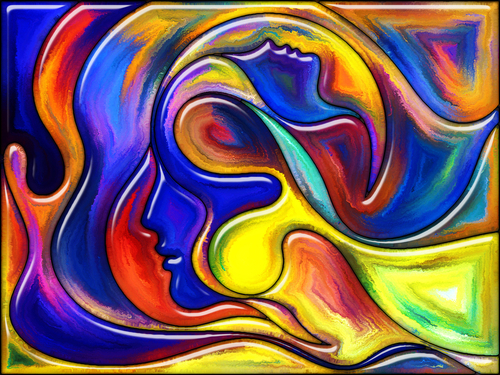 Now direct you attention inwards on yourself and think about what level of maturity your soul is at. Better yet, take this quiz and have it provide the answer for you! It examines the things that you enjoy doing the most, the books you prefer to read, the foods you like to eat, and the things you desire the most and hold closest to your heart in this world.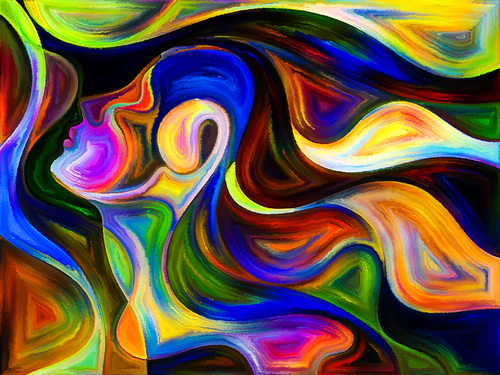 All of that can say a whole lot about your soul's age and the state you're at in all of your lives. Generally speaking, our preferences and choices are all that we truly have to go off of and they do indeed reflect broadly on our lives and the paths we've taken to get to this point in them.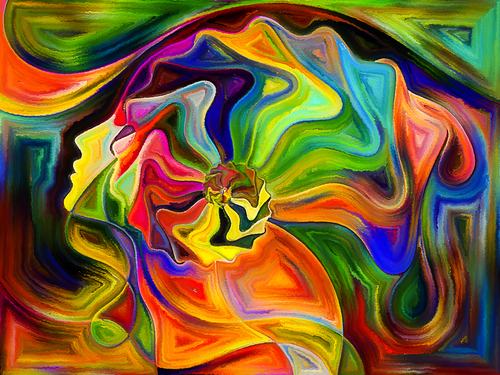 So if you'd like to determine what level of maturity your soul is, find out and see if the results reflect your guess as to whether or not you're an infant, baby, young, mature, or old soul! Let us know your results in the comments section of today's featured story!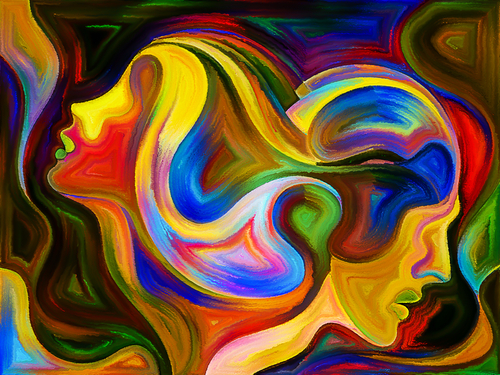 Please Share This With Family and Friends To See What Level Their Soul Is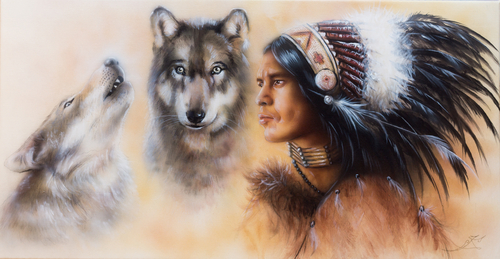 image via -shutterstock.com
What is your spirit animal? Mine is the glorious chicken. It guides me in my daily quest for perfection, helping mainly by telling me that I should be a vegetarian. I like vegetables, so I don't mind, but it would be nice if it gave me something with a little more substance.
Like chicken. Oh wait, we aren't talking about food anymore, I got distracted by the chicken. My chicken guide is scowling at me. Who knew a chicken could be such a taskmaster?
All I want to do is relax and eat some cookies. The chicken says that's cool, as long as they are not chicken cookies. I thought this spirit animal thing was going to be way more interesting. Who chooses these things, anyway?
I went into the spirit animal store expecting to walk out with something cool like a bear, or at least a coyote, but all they had left was the chicken. Apparently obtaining high quality spirit animals is a tough business, they probably have to do weird illegal black market voodoo stuff to get them.
I would just exchange it, but I got roped in to the two year contract with insurance, and it costs twice as much to break it than it did to buy the thing in the first place. I'll just have to wait until I qualify for an upgrade.
Maybe they'll have a cockatoo or something, I heard parrots make really great spirit animals, plus they know English. Translating chicken is time consuming, especially because they have four hundred different words for chicken. Narcissists.
What is your spirit animal? let us know
Please Share With Family and Friends 🙂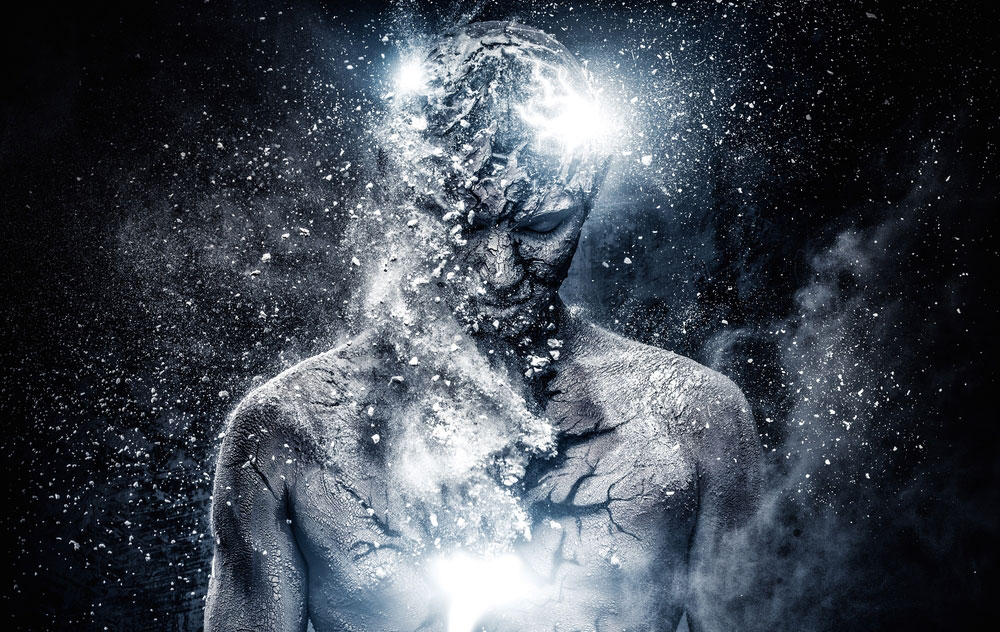 image via – shutterstock.com
Through which part of you does your soul shine through? Mine shines through my left pinky finger, which poses more problems than I can count, and certainly more than I would have ever thought possible if I were more inclined to think about such things.
Of course, since this has been a problem since before I can remember, I really can't make such generalized statements. What I can say with certainty is that the pinky soul shining is not a condition you should envy.
I wake up each morning to a blinding light shining from my pinky, the same light which kept me awake the entire night before and wouldn't let me fall asleep when I lay down each night. I tried covering it with all sorts of things, but it just burns right through, somehow without damaging me or my bed.
It's almost as if the fire that burns in my soul pinky is not of this world, and it somehow vaporizes certain objects, while leaving the rest perfectly intact.
The second problem, of a near infinite list, is that people often think I am some sort of law enforcement officer or emergency worker when I am driving in my car. You would think this would be a good thing, but the actual law enforcement people think I am doing it on purpose.
Upon seeing a bright light near my windshield, and cars pulling over in front of me, they assume I have a sneaky dash emergency light like the ones the undercover officers use.
This results in my getting arrested multiple times over, which is also problematic because my fellow inmates get very upset when they can't sleep due to the blazing glory of my exposed soul.
Let us know your results!
Please Share With Your Family and Friends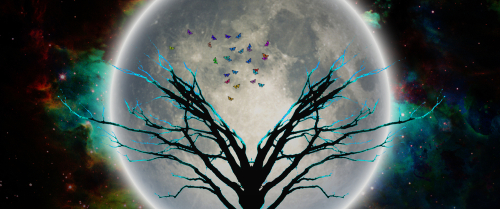 To be reincarnated means to be reborn again. At its most basic core, reincarnation is the belief that after a person dies their soul continues on and starts life over once again. As time marches on, so do our spirits and we will all end up leading a number of new lives in completely different bodies. This all ties in with the constant cycle of life, death, and rebirth that's all around us and which the universe is forever engaged in. Each time our soul passes on it evolves and becomes wiser, more mature, knowledgeable, and spiritually connected to the universe. As such, people have lived many past lives and they will go on to have many future ones.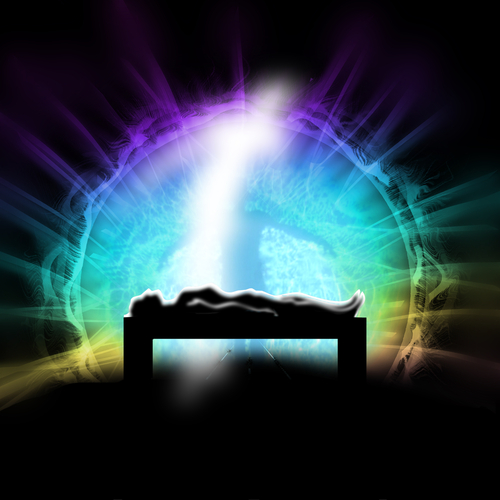 If you've ever noticed how some people just appear to be old souls, then you are recognizing the energy from their past lives manifesting in their present one. Many people even claim that they either know, feel, or can sense their past life identities in their current lives. They may have memories of the people and events or the places which were associated with who they used to be. Others are simply wise beyond their years and are in tune with whatever life sends their way.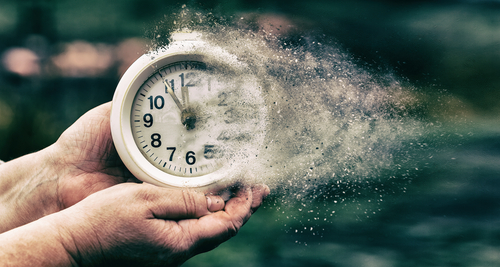 Regardless of whether you can sense or feel your soul's past or not, we are all a lot older than we'd like to admit! Many of us have died and been re-born again hundreds or thousands of times. It's the complex interactions between all of our soul's past lives and experiences that is what forms the deepest levels of our existence. If you believe that you have been reincarnated many times then you will have experienced many of the signs the accompanying video goes over. Six of them are covered in greater detail below and they all point towards a person having an old soul: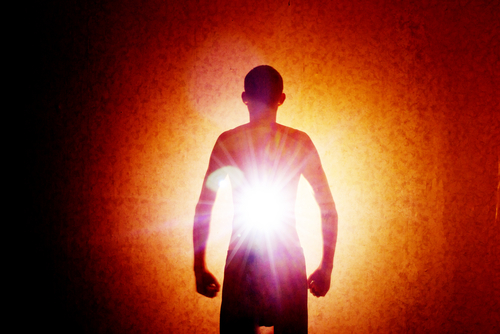 1. You have the natural gift of foresight:
If you always seem to find yourself sensing and knowing what is going to happen ahead of time then your level of foresight is sharp. Many people have instinctual feelings, which may even be felt physically, dreams, and other visions about what is to come. This is what's known as precognition and it signifies that ones soul had developed and matured.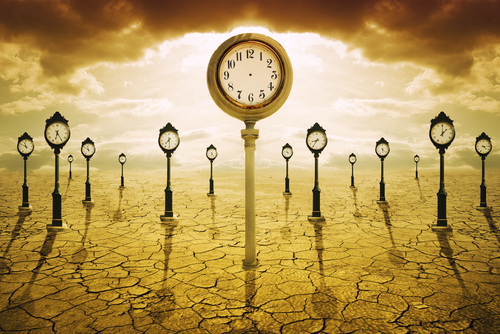 2. You can relate to how others are feeling:
Not only are you affected by how other people around you are feeling, you also take on those same emotions. Being empathetic signifies a deep connection with the universe at large and when you have lived many lives it becomes easy for you to plug into other peoples energy.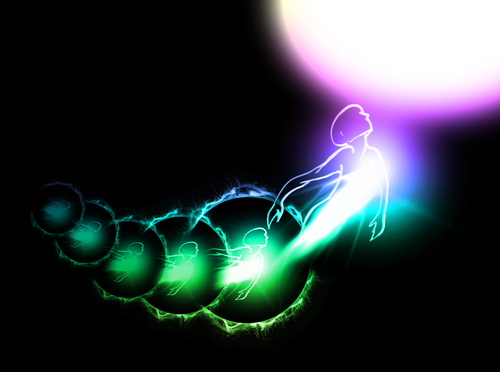 3. You have a powerfully accurate sense of yourself:
Those of us who are evenly balanced and conscious of our mind, body, and soul have developed this deep sense of self-intuition over many lifetimes. When you're able to look inside and reach not only your consciousness but also your subconscious, or what's hidden below and not so obvious, then you have successfully honed your soul's connection with your real self.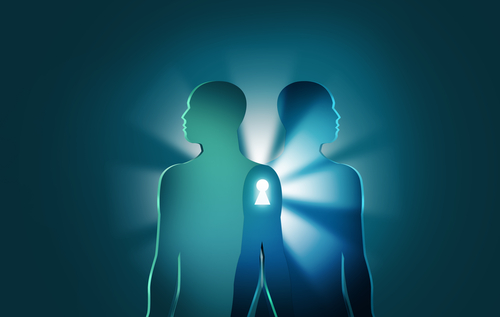 4. You feel an attraction and kind of kinship for a particular era, place, or civilization:
When you are drawn to a certain culture or time period and you don't quite know why you are so attracted to it, you just are, it's your past life influencing your current one. Many people believe that having an inexplicable attraction and feeling of connection to times, places, cultures, societies, and environments is something that gets carried over and remains with your soul from a past life.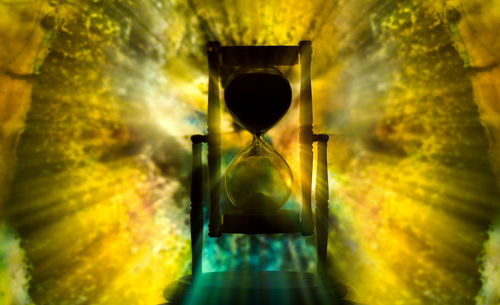 5. You have the same dream over and over again:
Recurring dreams are believed to signify recollections of memories from your past lives. These types of dreams are often realistic and life-like, extremely vivid, and oddly familiar in all respects. They stick in your mind well after you have woken up and you can both see and recall minute details from them in your mind's eye even years later. That's because at one point those dreams may have been a reality and you lived them in another past life.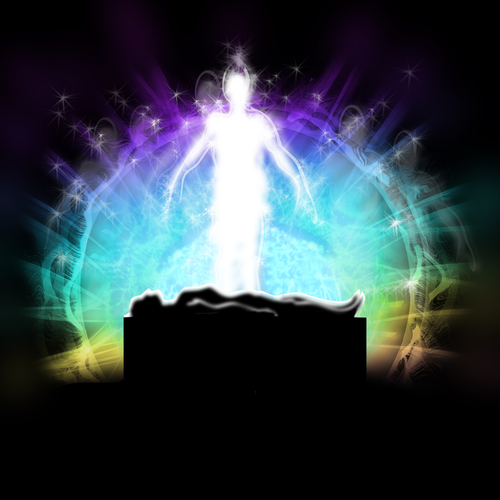 6. You oftentimes get a sense of Déjà Vu:
That feeling you get when you sense that you've seen or experienced something that you're currently in the midst of doing before is quite strange. Déjà vu is inevitable and uncontrollable. It always pops up suddenly and we can never prepare ourselves or expect it. It's believed that déjà vu is connected to our past life experiences and the more past lives you've led, the more instances of déjà vu you're likely to have.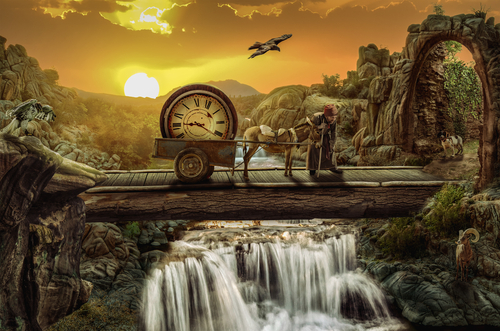 Can you remember any of your past lives? How many signs of reincarnation do you have? let us know in the comments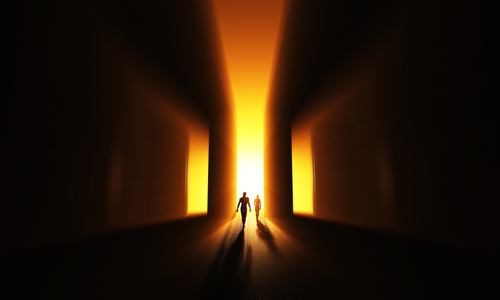 Please Share This With Family and Friends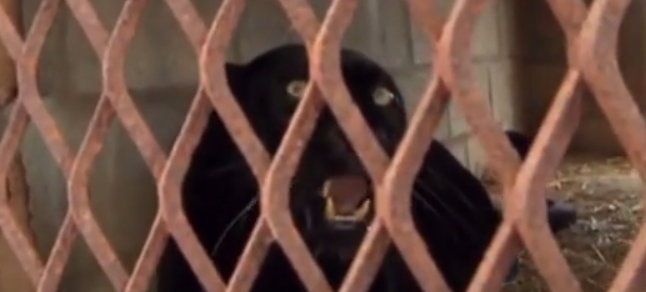 In 2005 the Jukani Predator Park was set up as a refuge for big cats who had previously lived in zoos or experienced abuse in their lives. Conservationists Jurg Olsen and his wife Karen run the South African sanctuary that lions, cheetahs, leopards, panthers, servals and more now call home. Jurg is an ex policeman and shares a close connection with the big cats that he cares for. He is able to play with, walk among, pet, and interact, directly with many of the animals. Except for one, a black leopard.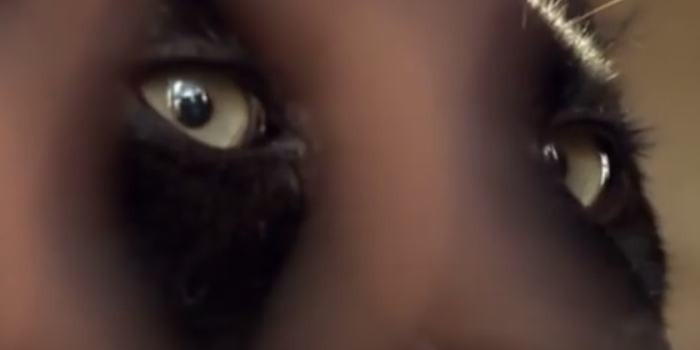 The leopard previously lived in a European zoo where he had been abused. The trauma turned him into an extremely aggressive cat who trusted no human. He let his hatred be known by growling and snarling at anyone who approached his cage, which he never left. The cat even bit Jurg and put him in the hospital for a week with one bite. Due to his vicious nature, he was named Diabolo.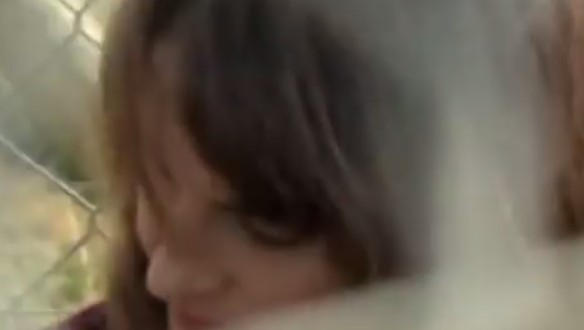 After 6 months of no progress with Diabolo an outside expert came to visit, who had no knowledge of his past or present condition. Anna Breytenbach, a self styled inter-species communicator, has a unique ability in that she can transmit detailed messages to animals.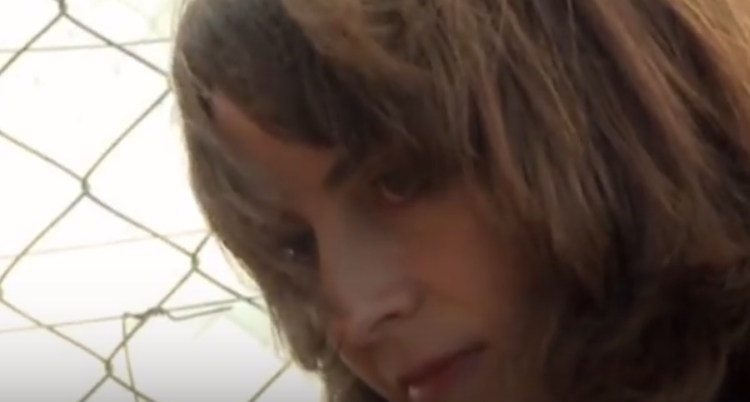 She speaks to them visually, through pictures, and silently with thoughts. Anna obtains responses from them that are often extremely detailed and personally revealing. In this video clip, we see her transform the deadly snarling Diabolo into a content and happy cat affectionately re-named Spirit.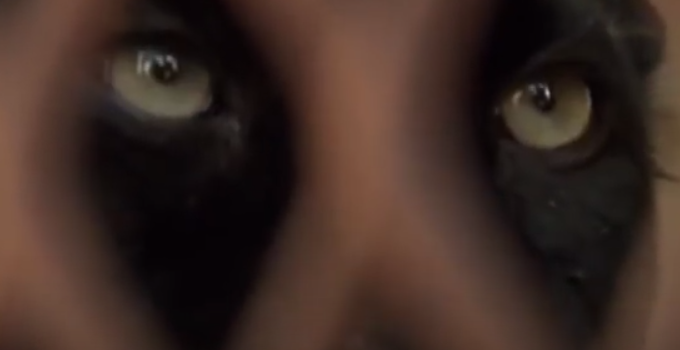 When Anna approached the leopards cage he didn't snarl and growl like always, but instead a wave of peace and calm washed over him. She was able to kneel right outside and look in at him. The two connected and telepathically spoke to one another.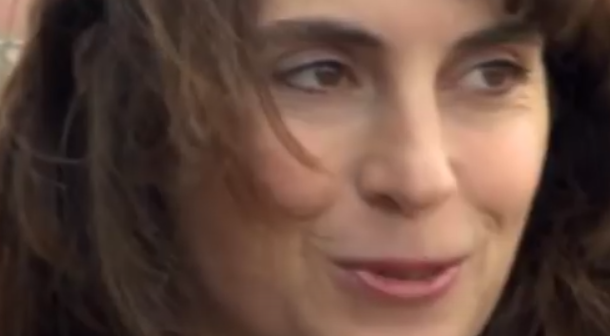 Anna said that he was over-awed by his new surroundings, disliked humans for what they'd done to him, and he was immensely powerful, wise, and felt under appreciated. Specifically, he disliked his name and the darkness it inferred.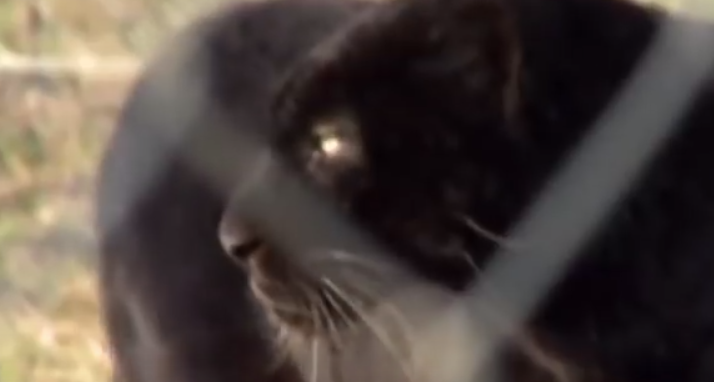 He was very concerned about 2 young cubs that used to be next to his cage at the zoo and it was this fact that convinced everyone that Anna must truly be communicating with the leopard. There was no other way she could possibly have known about the two cubs, even they had forgot, but Diabolo hadn't.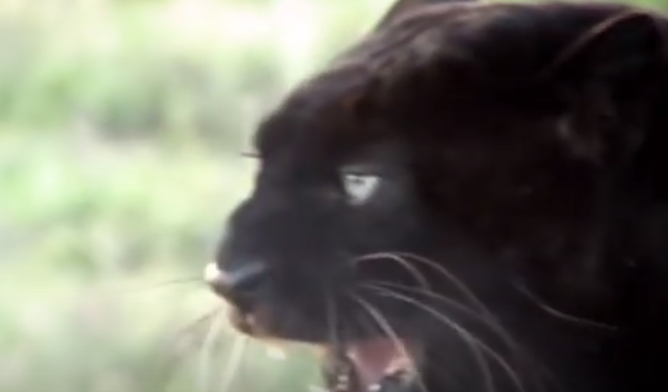 So much more was said and brought out into the light because of Anna's extraordinary ability and gift for speaking with, and understanding, animals. In less than 24 hours Diabolo's entire world, demeanor, and life changed for the better, so much so that he earned a new name; Spirit. See what else transpired that fateful day, when Anna met Spirit, and prepare yourself for the unexpected flood of emotions that will wash over you when you hear their wild story.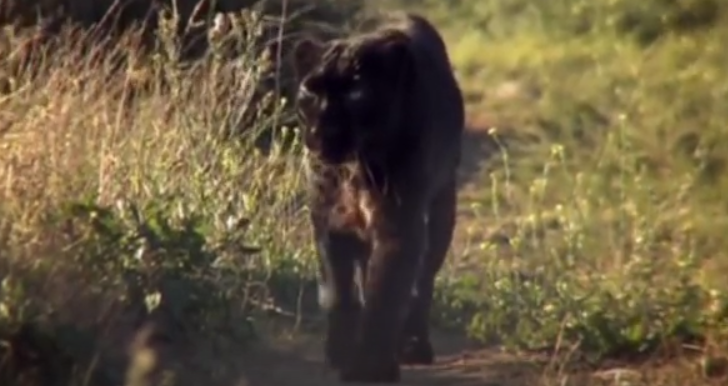 Please Share This Incredible Story With Family and Friends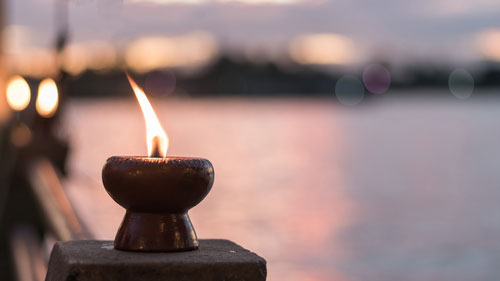 Souls are mainly regarded as the spiritual part of a person's life. They cannot be physically seen or touched yet they're always present with us and embody our spirit and inner fire. It's believed that souls never die, instead they're immortal and go on to live many lives through rebirth, making them eternal and everlasting.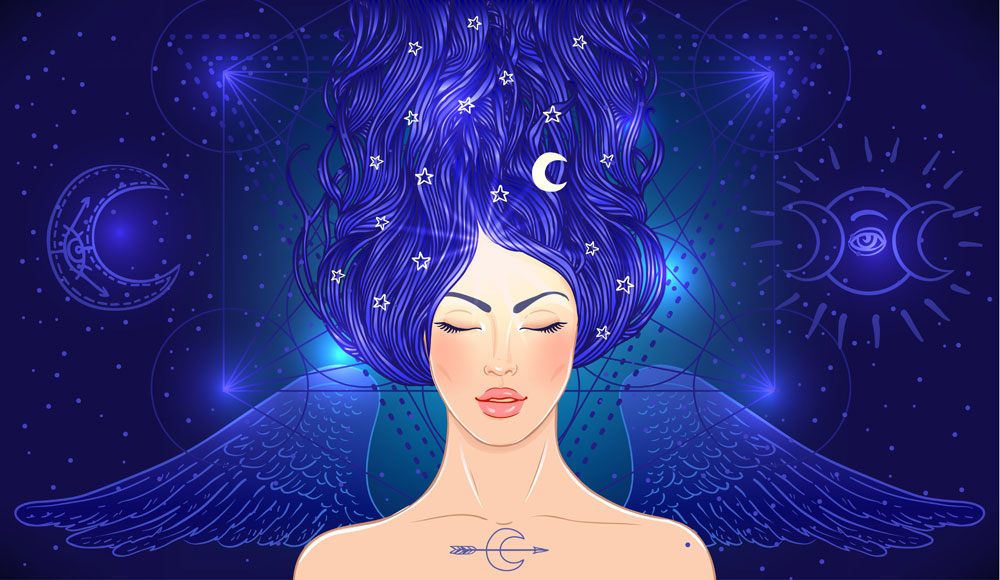 Even though our souls are essentially ageless, they're often described as being old, young, mature, ancient, and so forth. While those descriptions infer age, they also impart different levels of maturity as well. It's this level of maturity that is influencing how old our souls are believed to be.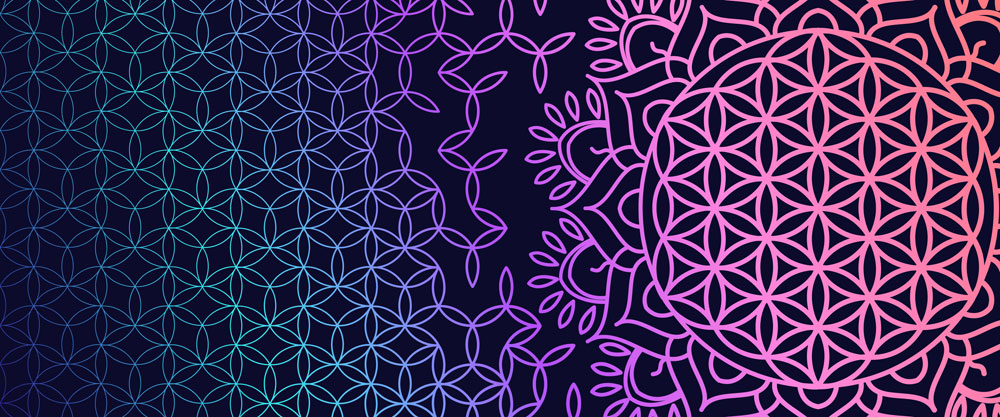 Therefore, it follows that the more developed, wise, and knowledgeable a person is viewed as, the higher their soul's level of maturity is. The same goes for the opposite and all the levels of maturity in-between.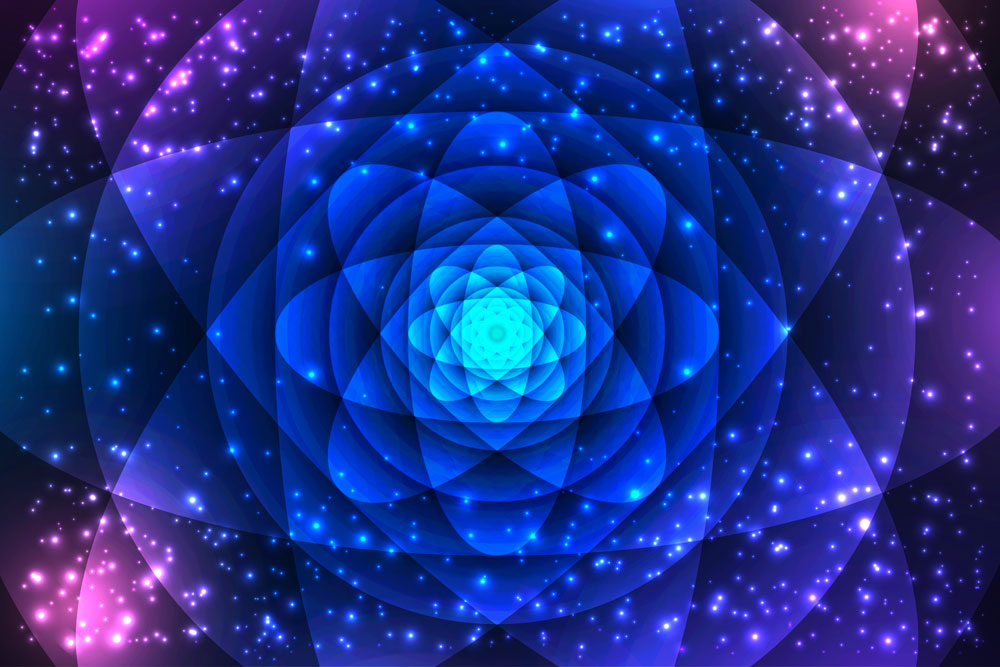 This is why there are many people who appear to be, or feel like they are, old souls. These individuals are often wise beyond their years and in tune with whatever life sends their way. They show deep connections with their spirituality and tend to feel more empathy towards others.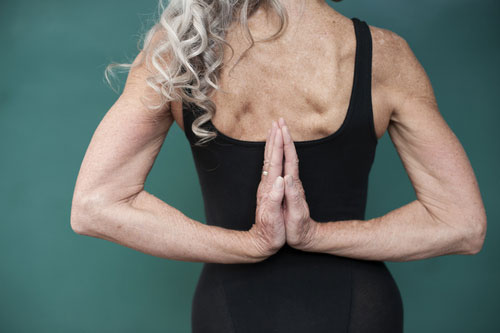 In contrast, some people seem to have young new souls. They tend to be more playful, progressive, and free with their thoughts and actions. Those who are young at heart usually enjoy activities that keep them in touch with their youth.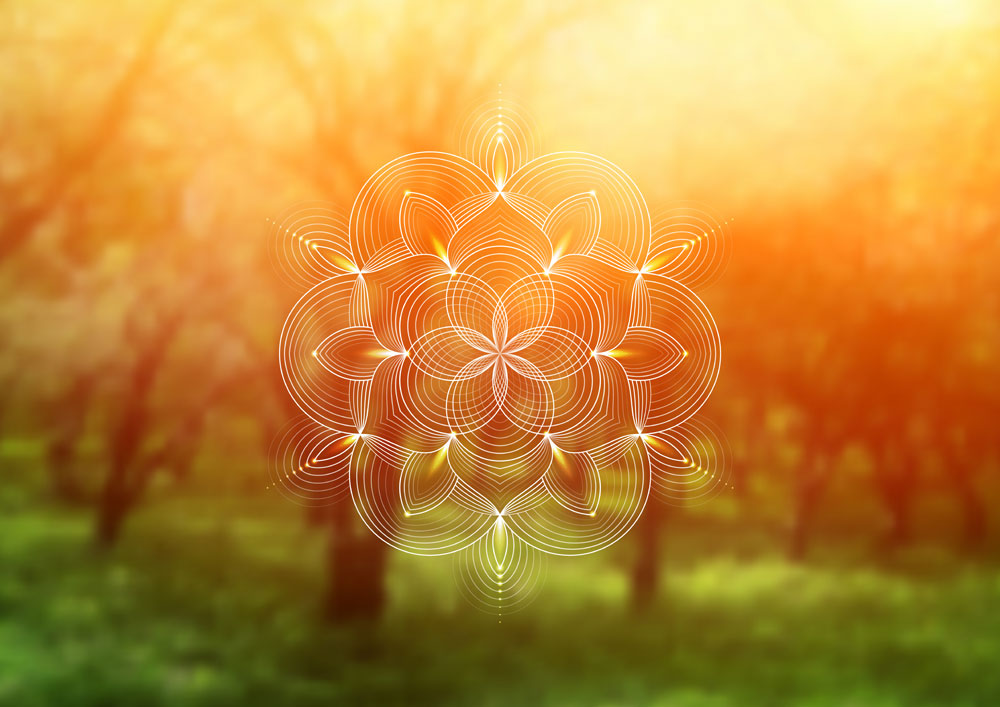 To determine what level of maturity your soul is you need to examine the state you're currently at in life. Things like what you enjoy doing or desire the most and hold near and dear to your heart can reveal where your soul is at on its endless journey.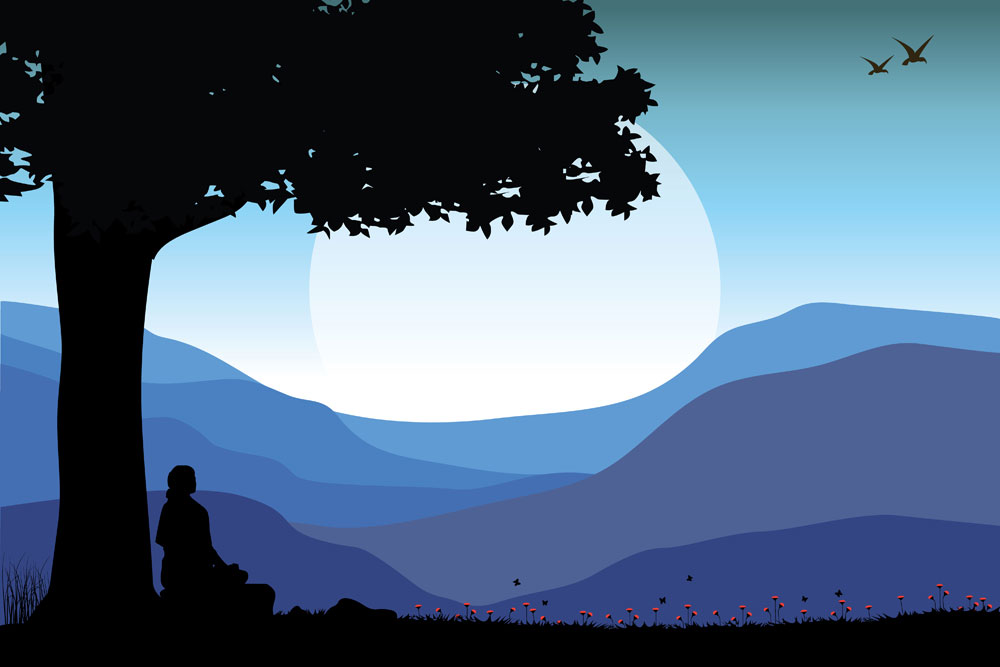 Generally speaking, our preferences and choices reflect broadly on our lives and the paths we have taken to get to this point in them. This quiz will tell you what level of maturity your soul is at. Work through it and see if the results reflect your guess as to whether or not you're an old or new soul! What level did you get?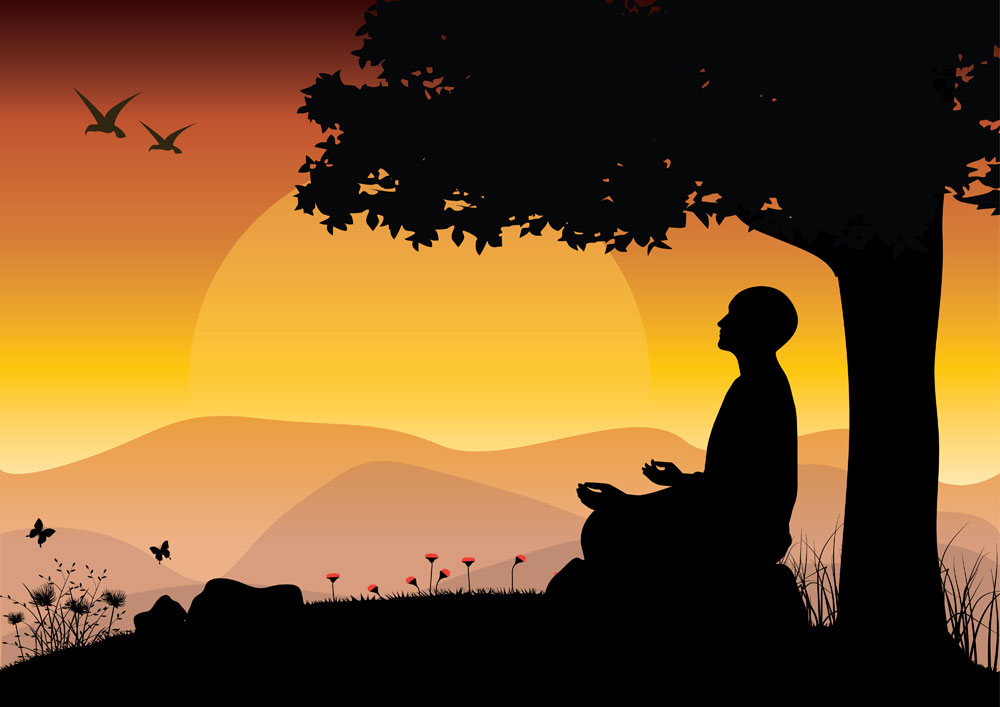 Please Share This With Family and Friends To See What Level Maturity Their Soul Is At! 🙂