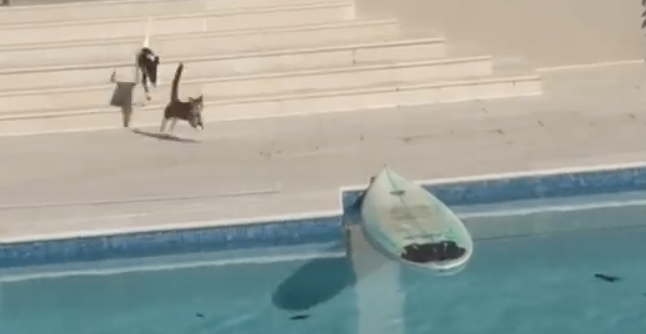 Meet Didga the most phenomenal cat on the internet.  Didga has quickly become a Youtube sensation with her incredible cat tricks.  You may remember Didga from the video where she rolls over like a dog.   Didga not only rolls over but can also ride skateboards.  But in the following video Didga steps it up BIG time. I'm pretty sure this is the most talented cat possibly in the world today. I have pretty much never seen a cat do a single trick let alone an entire compilation of awesomeness!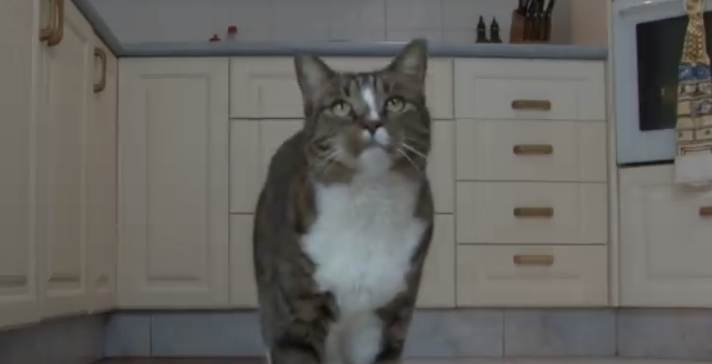 She scours the internet for the best dog tricks on Youtube.  She then decides to attempt each trick and overshadow her fellow furry companions.  Be ready to be blown away by this cat's toolbox of tricks.  Just when you think you've seen it all Didga takes it to the next level. Each move Didga makes propels her into legendary internet status!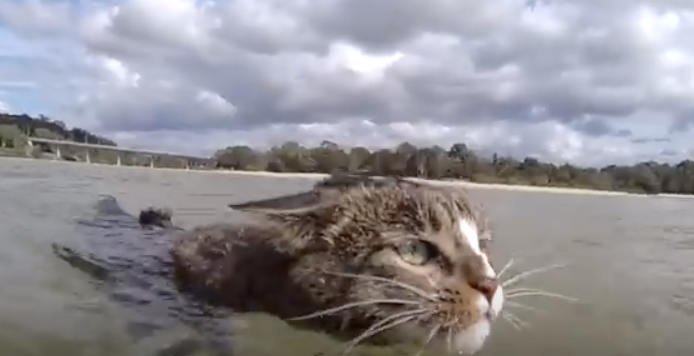 Move over Grumpy Cat there is a new kitty in town who is quickly taking over the internet!  Watch and enjoy the video below. Have you ever seen a cat do anything like this? Can your cat do any tricks? Let us know.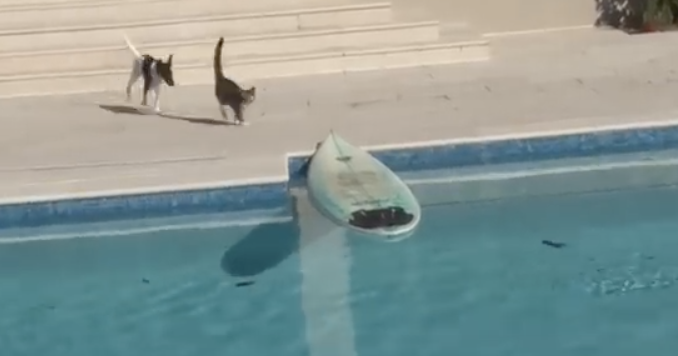 Please Share With Family and Friends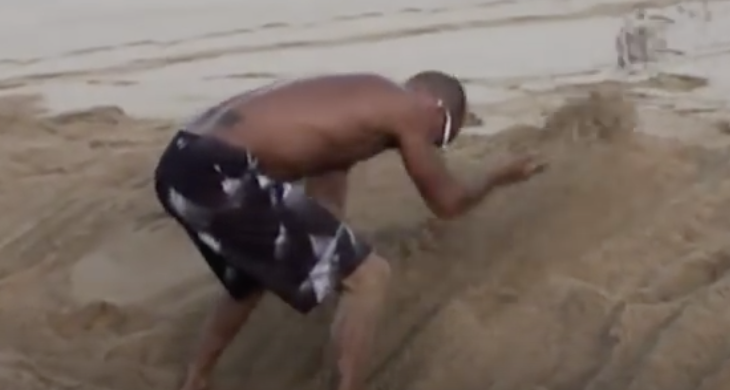 Surfing is one of the most fun hobbies for those of us lucky enough to live near the water and beach. There is nothing like the smell of the water, the heat of the sun and the cool water beneath you as you paddle out on your surfboard searching for that next big wave. When you finally catch one the exhilaration and adrenaline flows through your body as you effortlessly make your way to shore riding the wave to the very end.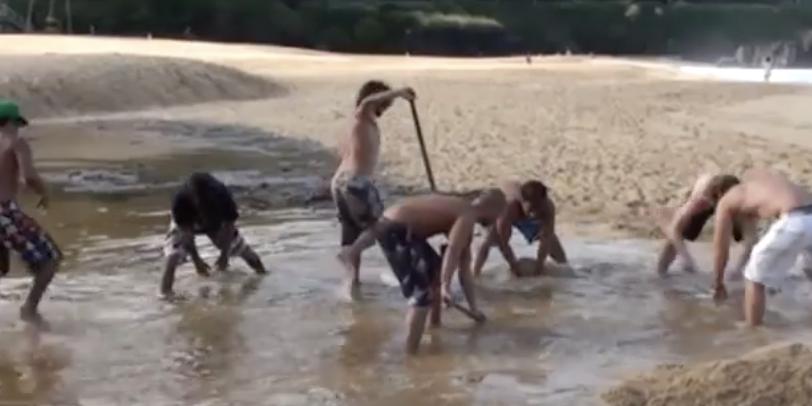 But, If you surf you know that there is a lot of downtime, as you wait for the next perfect waves to show up.  So what is a bored surfer supposed to do while they wait for the next big swell? First, you could do nothing and just enjoy the relaxing beach and ocean waves.  Or you could create your own waves, by digging a whole and building a makeshift current pool linked into the Waimea River.  The Waimea River is one of the longest rivers in Hawaii.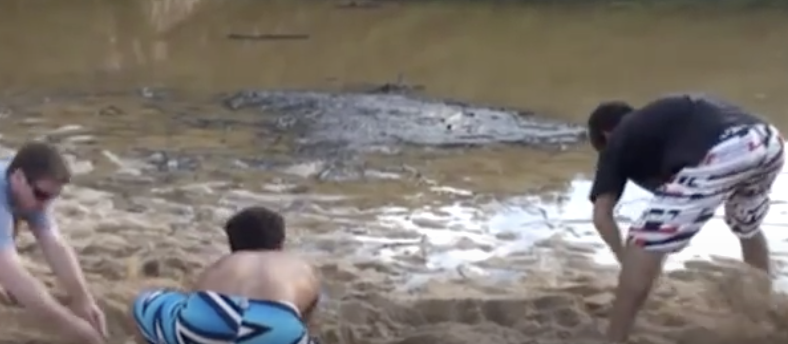 The surfers begin to dig deep into the sand, than something amazing goes down. The trench transforms into a giant hole, and then the water pours in creating an epic wave pool. It's truly the surfing gift that keeps giving. I have never seen anything like this! Enjoy! 🙂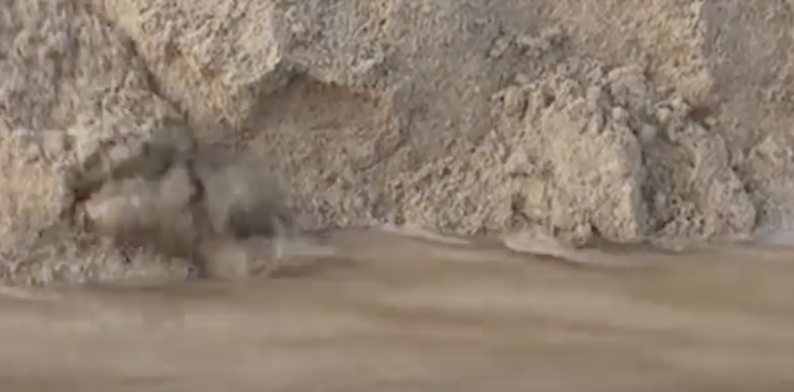 Please Share With Family and Friends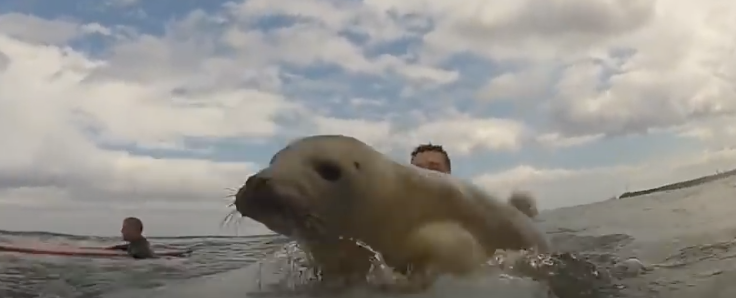 What seemed like just another day out surfing turned into an unforgettable experience at the beach for a couple of lucky surfers. While out catching some waves they had an adorable run in with a young sea lion. However, at first the surfer felt movement in the water behind him and feared a possible shark attack. He was relieved when it turned out to be a baby seal and shocked at this sudden guest.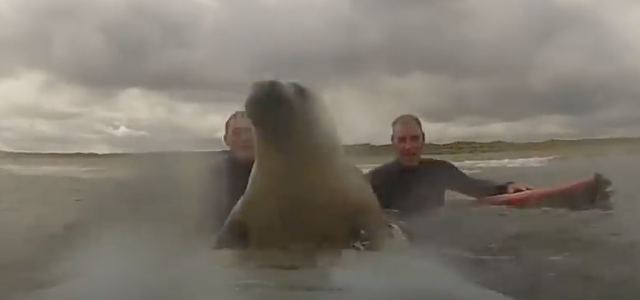 Sea lions are a common sight near the shore and surfers are used to them, but rarely does one get so close, let alone hop onto a board! So when the surfer saw it was a young friendly pup he immediately relaxed and went with the flow.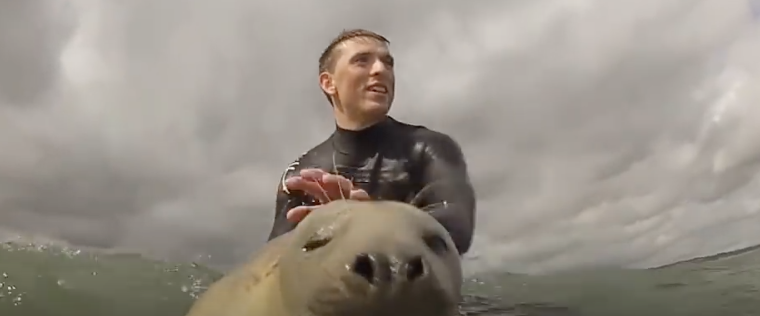 The pup ended up hitching a few rides and eagerly jumped onto the surf board. The group spent the next hour or so surfing, cuddling, playing in the ocean, riding waves, and relaxing atop the board. Thankfully they had a Go-Pro camera with them to capture the moment and bear witness to the unbelievable interaction. The young sea lion is truly a sweetheart and remarkably friendly.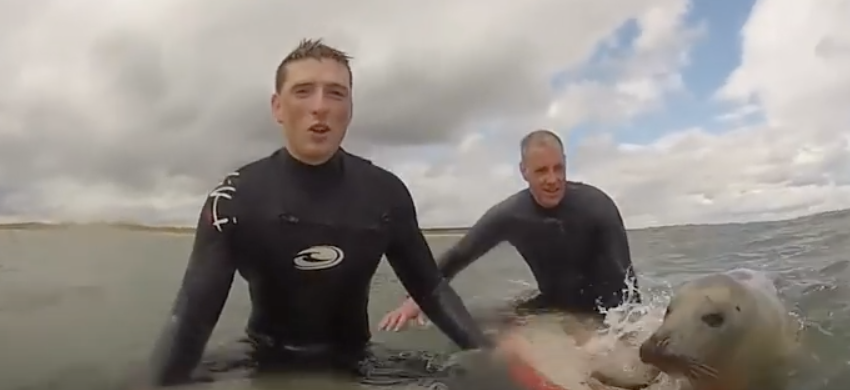 This year it has been widely reported that there has been an increase in the number of sick, ailing, and starving seals and sea lions. Animal experts are unsure what the precise cause of it is. There are various animal rescue and rehabilitation groups aiding wildlife officials and sick animals, all of which can use any help they can get. Please consider donating contributions, volunteering time, or other needed resources, and help get these wonderful creatures back to peak condition.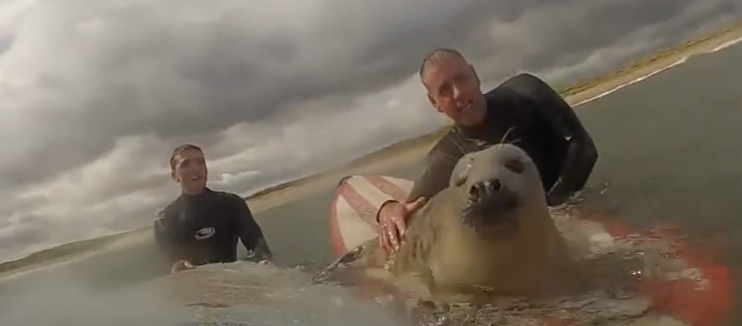 Please Share This Clip With Family and Friends