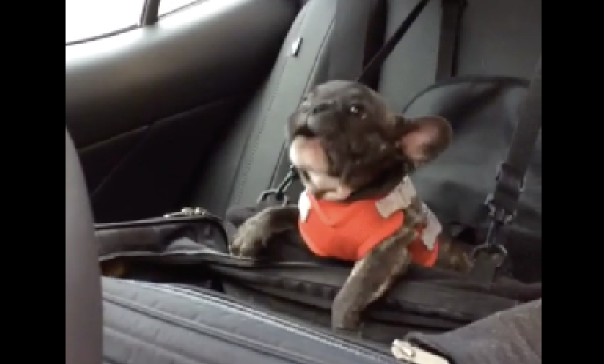 image via – facebook.com
Dogs often have mixed feelings when it comes to riding in a car or truck. Some absolutely love going for a breezy cruise and will readily jump right on in, whereas others loathe having to go for a ride and will do anything to avoid it. Then there are the majority who fall somewhere in the middle. They are the puppy's who seem to enjoy car excursions or at least tolerate them.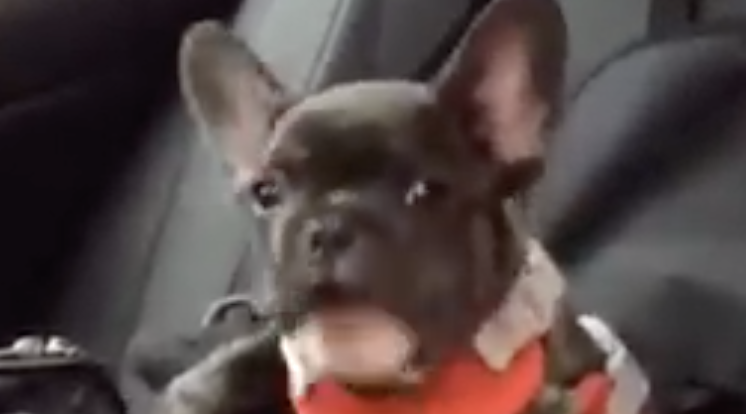 That's where Bosley, the adorable French Bulldog in this video, fits in. He's tiny but boy can he throw a hissy fit! Safety first even if it means that the little guy will throw a huge tantrum like a toddler who doesn't get their ice cream. Sometimes as a parent and in this case a pet parent you need to do the right thing regardless of how your fur baby reacts.  Bosley trust us this is for your own good and you will thank your humans when you are older.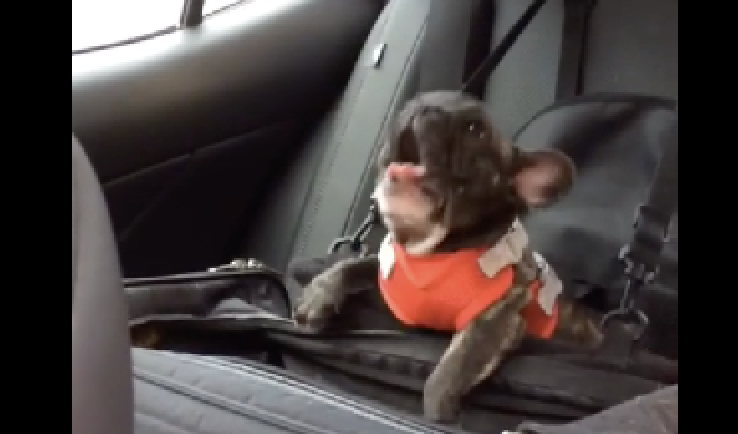 The cute little Frenchie was out and about one day riding in the car with his owner when something upset him. Perhaps it was the car seat that he was securely strapped into in the backseat, it doesn't look like the most comfortable thing to sit in. Even so, the doggy seat is for his own good and protection. Not only will it keep him safe and sound, he looks adorable in it!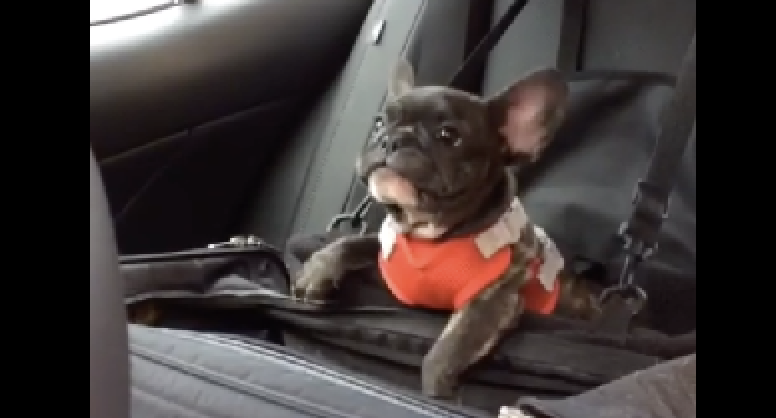 While the car seat may or may not have been the source of his frustrations, Bosely was clearly not happy. He made sure that his feelings were known and clearly heard by throwing a mini tantrum, protesting and whining in the cutest possible way that only a little Frenchie could pull off! He whimpers and squeals as he cries his way through the short clip while giving his saddest puppy face to the camera. He's so cute and funny!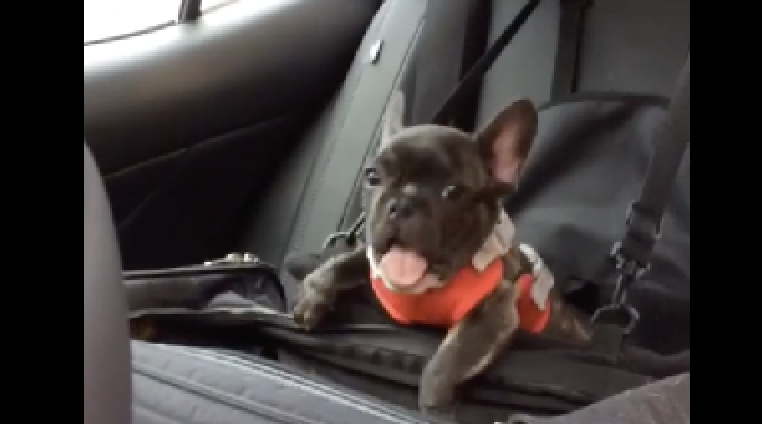 Near the very end of the video Bosley's older sister Beatrice, a fellow French Bulldog, pops her head up and makes a surprise guest appearance! She's checking in on her noisy brother and seeing what all the fuss is about. The two dogs live in Colorado with their loving owner who's always taking them out and bringing them along on nice walks and fun trips to area parks. Check the adorable pair out and listen to the strangely hilarious sounds Bosley squeaks out!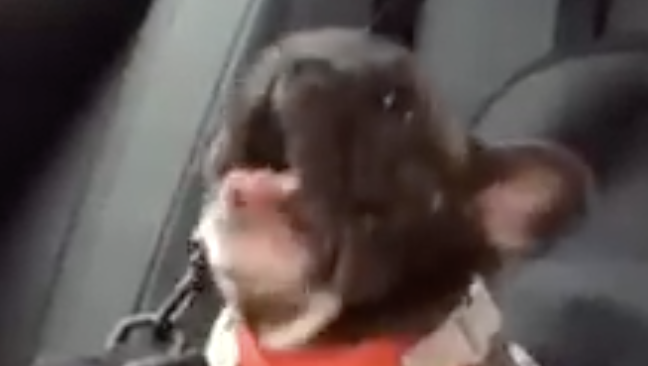 Please Share This With Family and Friends Who Need a Smile Today 🙂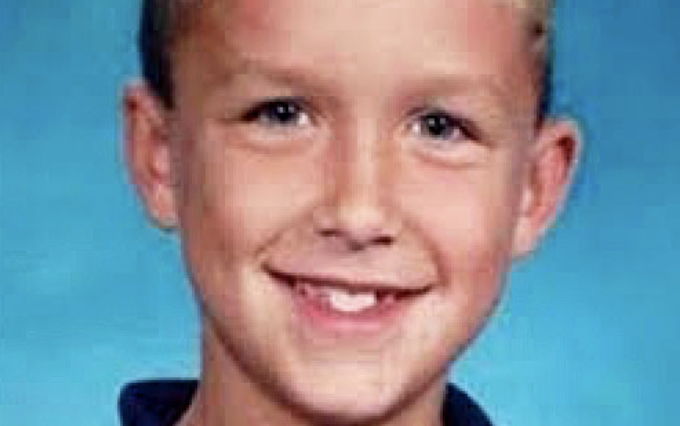 image via : youtube.com
When it comes to spirits and the afterlife there are countless theories and beliefs about what, if anything, happens next. Yet despite all the differences, people generally fall into one of two groups; those who believe in a spiritual afterlife and those who do not. The idea that after death our soul passes on to another dimension, or life, or realm is entirely possible. No one truly knows for certain what actually happens when we cease to exist or where our spirit goes when it leaves our body.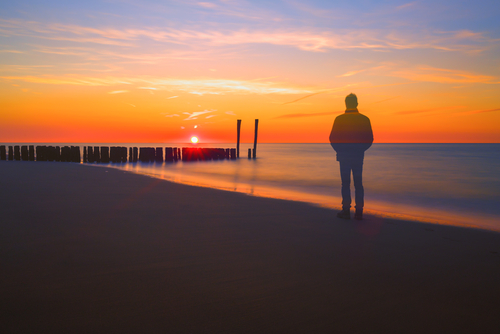 In fact, what comes next remains one of the biggest mysteries in all of life..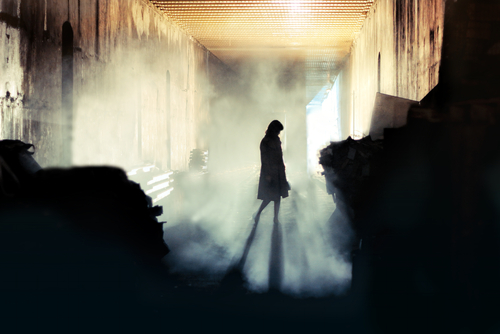 Despite all the uncertainty, many people from all over the world and all walks of life believe that they have been contacted by the spirit of a loved one after they had passed. You may be one of them. Most people report feeling a special type of presence near to them, one that is unlike any other they've ever experienced before.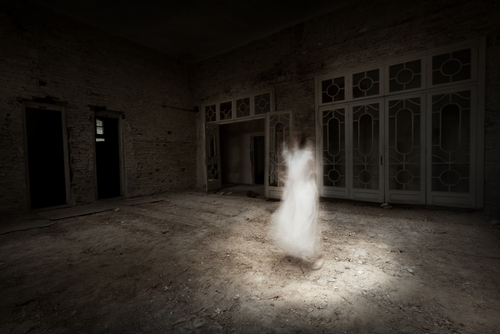 The feeling they get from it is not a threatening or haunting one, rather it's more mystical, positive, and reassuring. In the end, they attribute whatever they're feeling to the spirit of a loved one who is close by.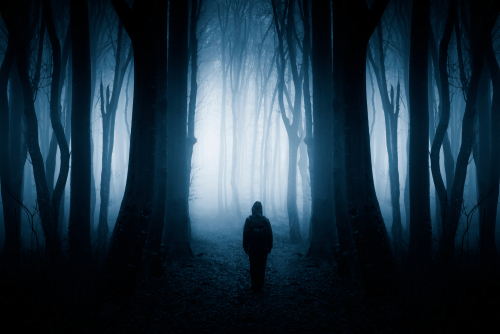 These otherworldly interactions seem to randomly occur in our lives when loved ones send us messages, signs, and other subtle signals. They communicate with us indirectly and if you're familiar with what to look for, and are open to the whole idea of spiritual connectivity.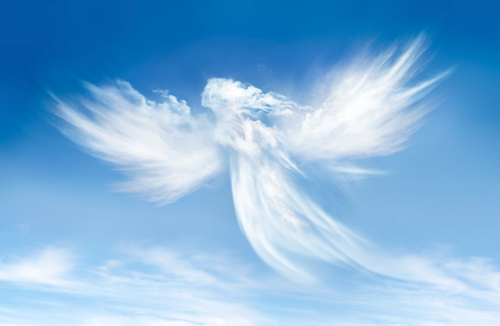 Then you can pick up on these signs and know what each one means. If at some point you've ever wondered if the spirit of a loved one was trying to get through to you, then the following information will help you figure that out.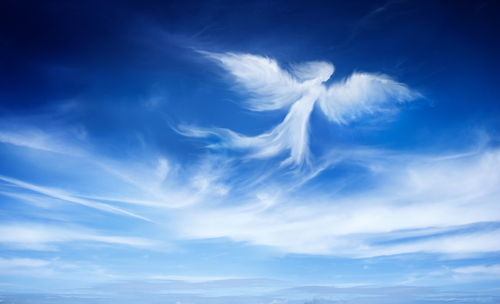 1. You Can Sense Their Presence:
This usually manifests as a sudden drop in temperature or a slight chill that is immediately noticeable. The air may become heavy or still and it means the spirit of a loved one is nearby. This is perhaps one of the most common experiences we're able to have with spirits and while it may be off-putting for some, it need not be. The next time you feel it happen, embrace it.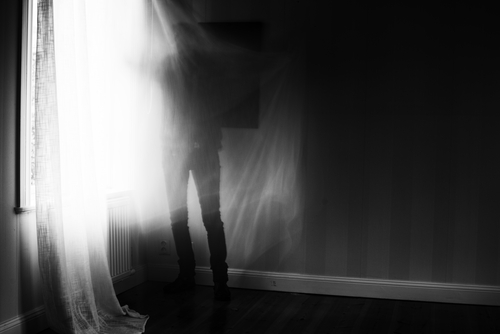 2. Lights Flicker and Electronic Devices Act Up:
It's commonly believed that the spirit world tries to make contact with us through electricity. While no one knows for sure, it's thought that electricity charges them up and forces us to pay attention when electronics go haywire.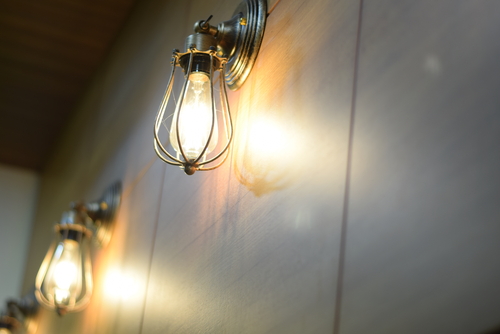 Lights will suddenly turn on and off, bulbs will burn out, computers and laptops will act strange, speaker volume may go up or down, radio and TV channels inexplicably change, your car won't start. When these types of things occur out of the blue with seemingly no explanation, this means a loved one's spirit is attempting to gain your attention and let you know they are present.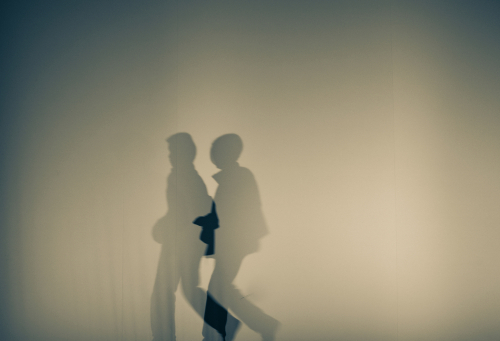 3. You Dream About Them:
When a loved one who has passed appears in your dreams it's often believed that they are trying to tell you something important. These types of dreams contain messages or answers to questions you've been searching for. Don't ignore or write them off as just a dream, it's guidance, advice, and comfort coming from your loved one.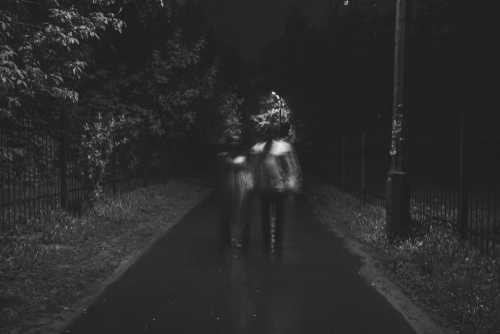 4. Familiar Scents:
When you suddenly smell a pleasant scent that is somehow familiar, it's a sign that your loved one is nearby or present. Spirits use smells that are special to us because we immediately notice and pay attention to them.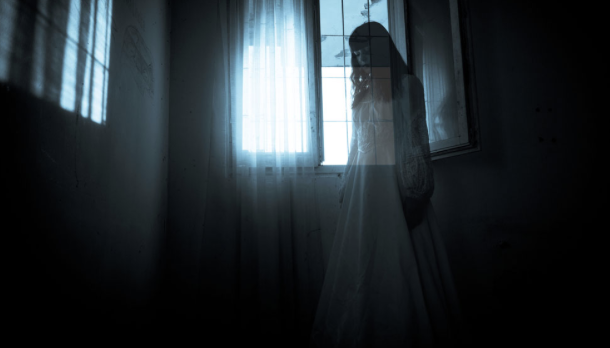 5. The Sudden Appearance of Random Things:
Objects such as feathers or coins that you find in random spots may not be so random after all. The spirits of our loved ones will often stick pennies, nickels, quarters, and other loose change in unusual places knowing that we'll stumble across them.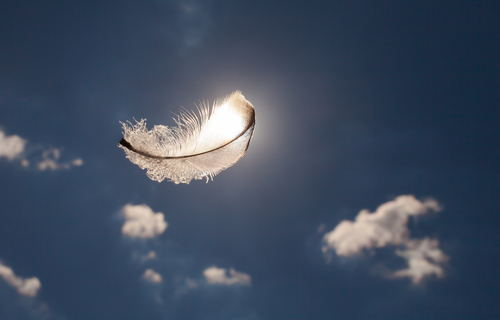 They do this as a way to help make us feel happy and to signal that they're close by. So the next time you find a penny or a dime somewhere random, like on your front porch, thank your loved one for the thoughtful gift.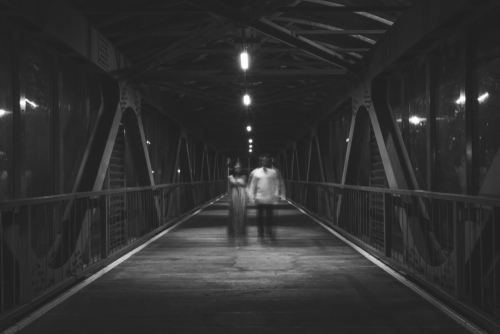 6. You Just Feel and Know They Are With You:
Sometimes there doesn't need to be an overt sign that forces you to stop and think about a deceased loved one. Instead, you simply can sense and feel that some loving, otherworldly spirit is present and guiding you. This 6th sense or inkling is calming and peaceful. It's the type of feeling you get inside which you automatically attribute to the spirit of a loved one.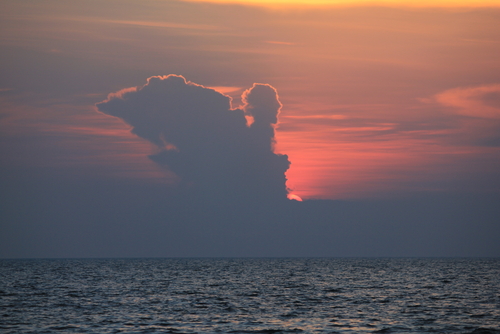 For some people it even feels like they're inside their head talking and sending them messages. When this occurs, and should it ever happen to you, it's never scary or unsettling, rather it's reassuring and welcome.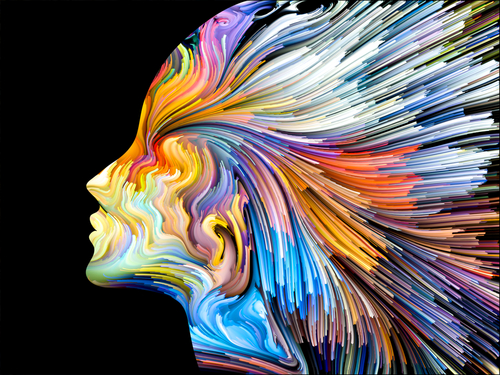 This brings us to today's featured story below: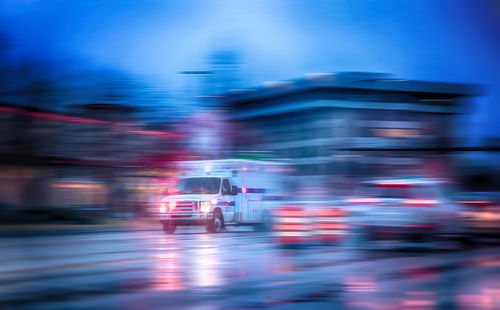 Twenty two years ago Julie Kemp was driving with her husband Andy and 8 year old son Landon.  The family was headed home from church when an ambulance, not in emergency mode, slammed into them at an intersection.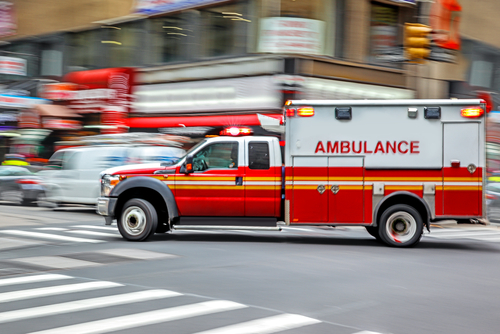 Andy died instantly while Julie, although unconscious, was stabilized by first responders. In all the chaos the rescuers didn't even know that Landon was still in the crumpled up car because the damage was so severe that they couldn't see him in the back seat.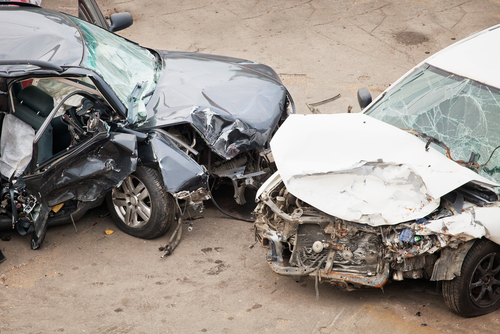 Fortunately, by a stroke of luck someone spotted one of his shoes laying on the road and they worked quickly to get him out.  When they finally freed Landon, he was not breathing, but medics managed to resuscitate him.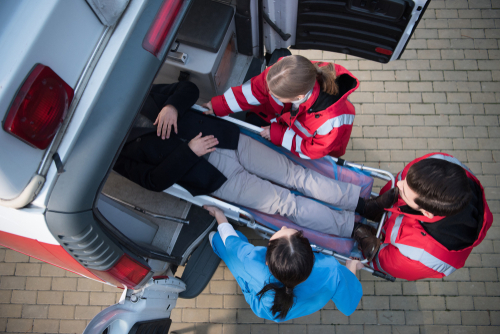 He was flown to the Carolinas Medical Center and on the way,  he had to be resuscitated again, and when he arrived at the hospital, they had to bring him back to life for a third time.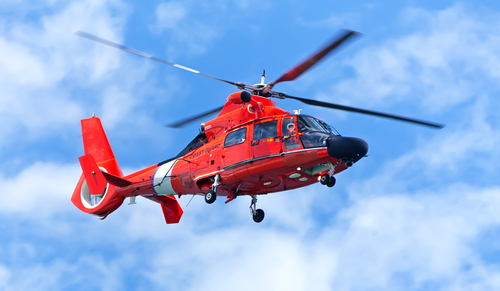 His prognosis was grim, and doctors told his mother that if Landon did make it, he would likely not be able to walk or eat on his own and that he'd be like an 8 year old child for the rest of his life.  Two weeks later a miracle happened. Landon woke up, opened his eyes, and was able to communicate clearly. He was not brain damaged at all. Now Julie had to tell him the heartbreaking news that his father had died.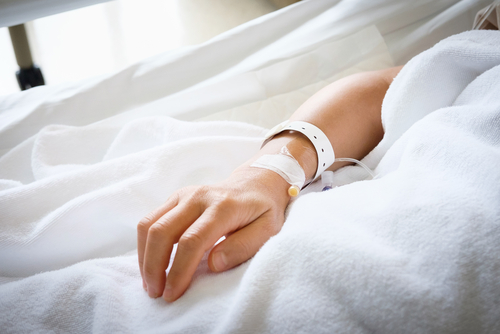 Wanting to be as gentle as possible, Julie asked her son if he knew where his father was.  Landon said he knew and that he saw his father in heaven. His mother was stunned when he went on to say that he also saw two family friends who had passed and two of her other children as well in heaven.  At first, she was confused by this then remembered that before she had him, she'd miscarried twice.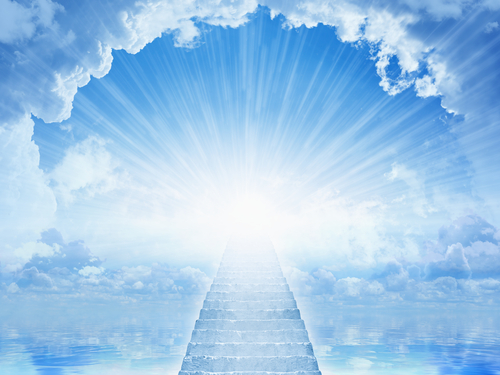 She had never told Landon about those losses because he was still too young to understand. She couldn't explain any of what he told her and so she took it as proof that Landon had been to heaven.  Through all of the heartbreak and loss she'd experienced in the last couple of weeks, she found comfort in the thought and her faith in God was renewed.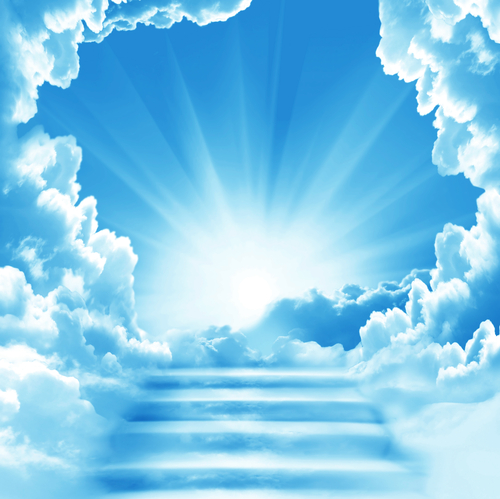 Many people have claimed to have gone to heaven and then come back.  Many of these experiences involve near death accidents and tragedies, where people see loved ones who have passed and then are sent back to Earth because their time is not yet up.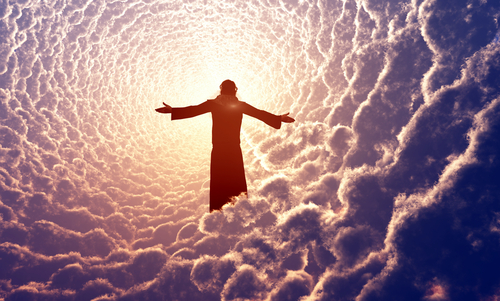 They could very well be seeing the afterlife and heaven, those who see it are convinced of that, and the evidence is compelling no matter what you believe.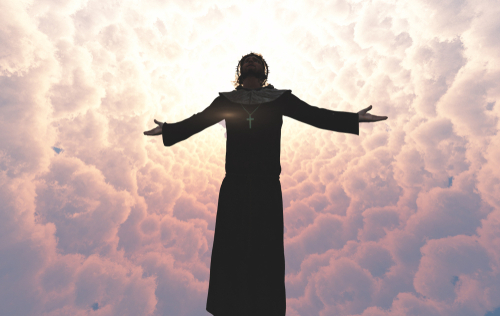 Watch the video below for the full story:
Please SHARE This With Family and Friends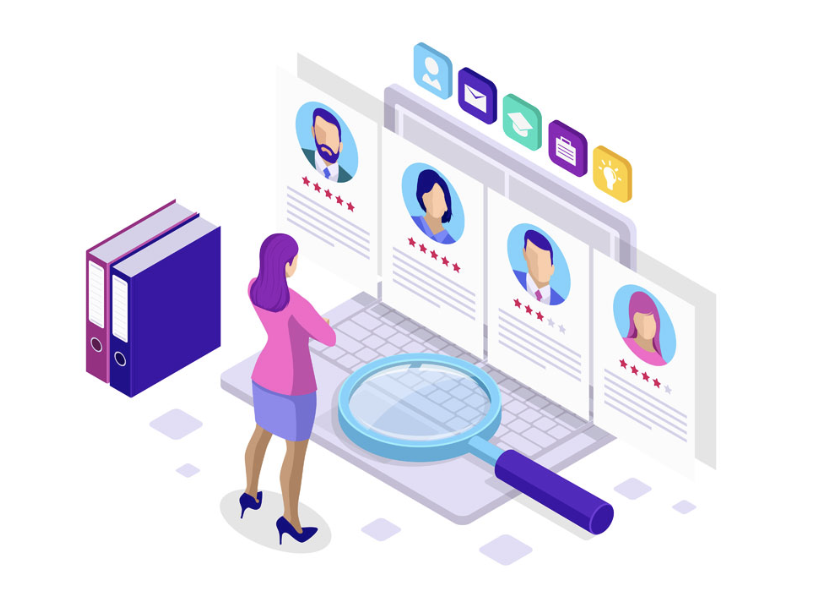 image via – shutterstock.com
There is more than meets the eye to this boring, seemingly empty, picture of a car seat. That's because there is something else in it beyond what you think you are seeing. There is a common everyday object hiding in plain sight. Can you detect what it is? A quick glance at the photo tells you that nothing about either the car seat or the surrounding interior sticks out. This really took me forever to find the thing and when I finally saw it, it was totally worth it!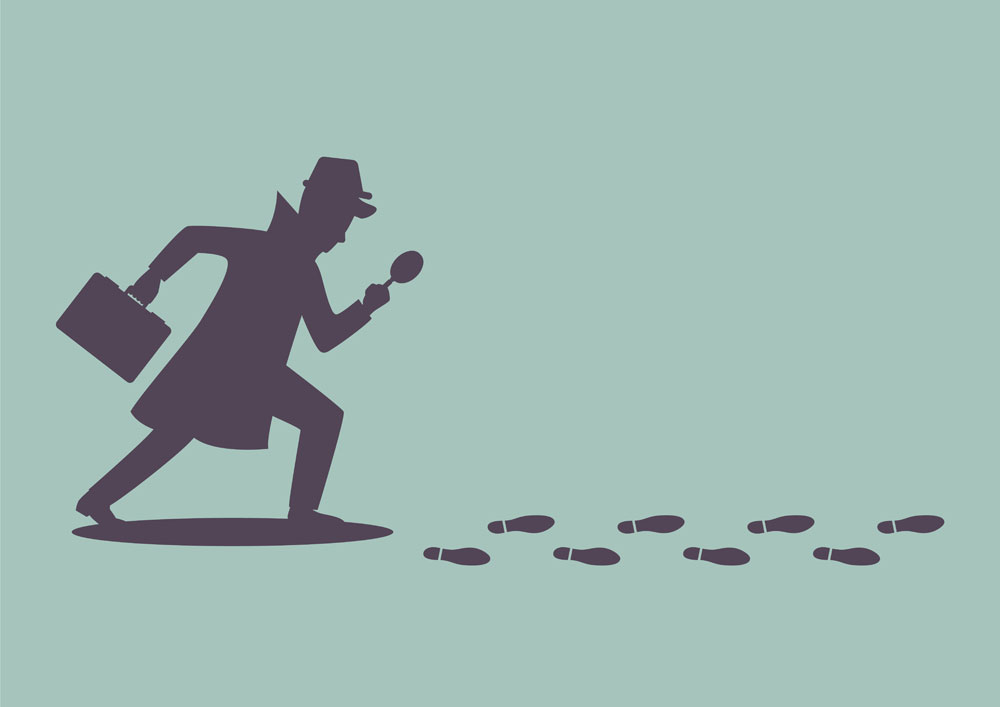 The colors are the same muted shade of gray, except for one teeny tiny red spot up near the top left corner. There's absolutely nothing about it that grabs your eye or piques your interest. It's as basic as basic gets!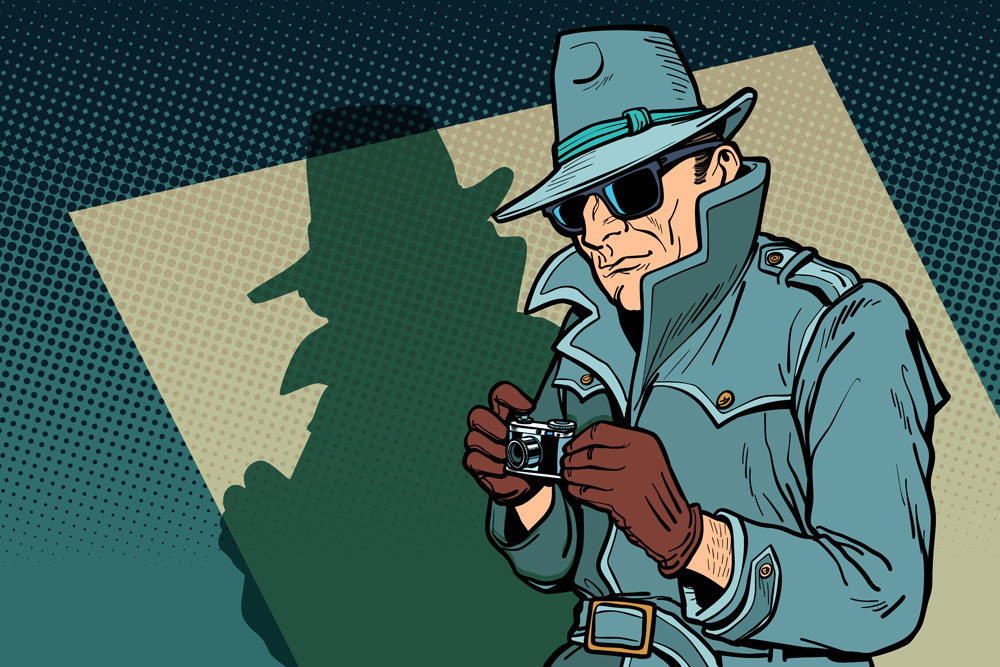 This picture is making the rounds online because it has managed to stump so many people all over the globe. A large majority of the people who attempt to find the object just end up staring at the image in vain. They simply cannot figure out where or what the mystery item is because it blends in so smoothly with the rest of the picture.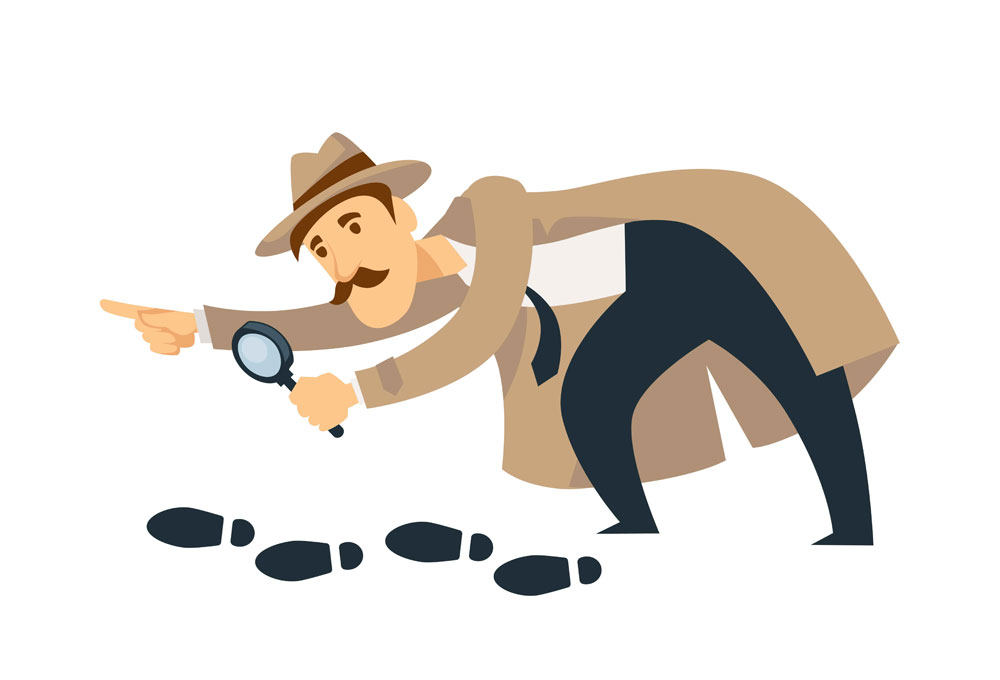 Take a look at it and see if whether or not you're able to spot the darn thing. Good luck!
Please SHARE This With Family and Friends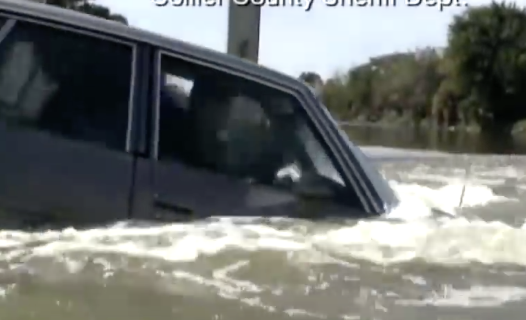 image via – facebook.com
For many of us, the thought of being trapped in a sinking car has crossed our minds. What would we do, how would we react, would we be able to make it out alive? That kind of stuff is what nightmares are made of, but for some people that nightmare could one day become a reality.
Think about it, all that it takes is one brief moment. Perhaps you're driving down the road and become distracted, when you look up it's too late and you end up crashing into a pond. Or maybe a deer suddenly pops out of nowhere. Without even thinking you instinctively swerve to avoid hitting it and in the process you end up losing control of the car.
If you end up in a lake, river, stream, marsh, or whatever body of water it may be, your car is going to immediately start sinking. Water will rush in and it will quickly begin to fill the interior passenger compartment space up. What do you do?
Many people have no idea what to do if they find themselves in this type of situation. As much as you may have thought about it, when it comes down to it you're likely panicking and not thinking about what the best course of action is.
The obvious thing you'll want to do is get out of the car as quickly as you possibly can. To help yourself escape as fast as possible, the first thing you should do is roll down the window while simultaneously taking off your seat belt. Rolling down the window and removing your seat belt is crucial because all that water may cause the computerized electronic equipment in your car to short out or completely malfunction. If that happens, you will likely be unable to roll down electric windows or disengage your safety belt.
Being trapped in a sinking car with the windows up is virtually impossible to escape from. At that point you'd need to break a window to get out. You won't be able to open the door, even if it is unlocked the sheer pressure from the surrounding water makes it impossible to force open, you'd basically need to have superhuman strength. Only a special tool designed to break car glass windows will work. You can find these online and keep one in your car, but overall the best option is to roll your window down asap!
The next step after getting the window down and your seat belt off is to get out of the car as quickly as you can. Oftentimes people in sinking cars have less than one minute to both react and get out. In addition, if there are any young children in the back seat they will need help getting out from an adult.
They should first be taken out of their car seats and then passed through the front window, but only after it has been rolled down and the adult's seat belt has been unbuckled. For any passengers in the back seat of a car that has either no operable windows or ones that don't roll all the way down, they will have to work their way to the front and go out either the driver or passenger side windows. Here are some additional tips:
Never call 911, you will be wasting precious time where you should be escaping and it will be too late by the time help arrives.  Don't panic. You have to react immediately and freezing up will get you killed. Every second counts and the instant you hit the water the clock starts ticking.
Watch this ABC News clip. It will show you exactly what to expect if and when you should ever have to escape from a sinking car. It also offers an inside-view of what a sinking car will look like and the experts take us through a number of scenarios. They show you how to get out from the front drivers seat, from the rear passenger seat, and how to help get little kids out as well.
Please SHARE This With Family and Friends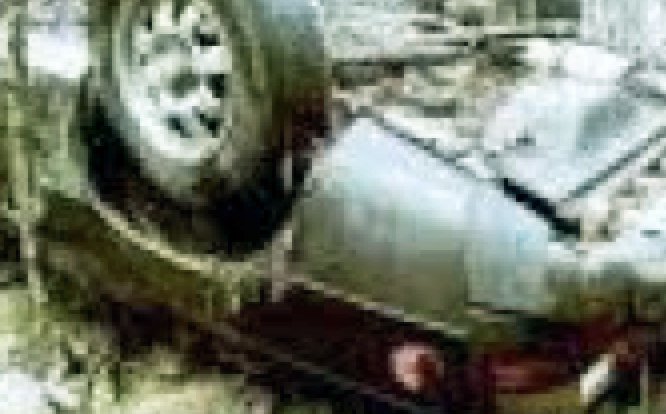 image via – youtube.com
Late in November of 2017 a man was walking his dog along a rural road in Jackson County Oregon.  The dog ended up wandering off the roadway into the dense woods with his owner following close behind when something suddenly caught the man's eye.  Up ahead down a steep embankment lay an overturned vehicle. It was covered in leaves, sticks, and dirt and looked like it had been there for quite some time. 
The man called the local police to report the car in the woods and they went out to investigate the wreck.  They found the abandoned car at the base of a steep cliff which made it virtually impossible to see for anyone looking down from the road up above. 
The car was on its roof and there were bones scattered on the ground nearby. Fearing the worst, investigators examined them closely before breathing a sigh of relief, they were animal bones and most likely that of a deer.  
After running the plates on the car the police were astonished when it came back as being reported stolen.  The fact that it'd been stolen wasn't what surprised them, it was how long ago it had occurred. The car was a 1979 Porsche 924 coupe that had been reported stolen over 26 years earlier!
According to records, the Porsche was allegedly stolen on January 20, 1991 from a movie theater parking lot in Medford, Oregon.  After that, it was never seen again until the man and his dog stumbled upon it. Further investigation found that the registration tags had also expired in 1991, leading police to believe that it had been crashed, dumped, or abandoned in the woods sometime shortly after being taken.  
Despite having the name of the owner listed on the stolen car report from 1991, police were unable to locate them.  There was also an issue with figuring out how to get the car out of the woods. Its final resting place was at the bottom of a steep cliff surrounded by dense forest and so there was no easy way to remove it. 
Officials did not want to risk causing more damage to the environment and so for now it's going to stay there until they can figure out the best way to safely remove it.  
This isn't the first time a stolen car reported missing suddenly popped up out of nowhere years later.  It has happened more than a few times all over the world and the video covers some very interesting stories about long lost cars finding their way back to their owners. 
Check it out for more and if your car ever gets stolen, there is always hope it might be found 26+ years later!
Watch the video below for the full story:
Please SHARE This With Family and Friends
image via – youtube.com
Imagine pulling up into a parking spot next to a car with two dogs inside. One is sitting in the back behind the other who is up front in the driver's seat looking as if he's about to start the car and head on down the road. But these two dogs aren't going anywhere, which is why one of them is laying on the horn trying his very best to make their owner come back to the car faster and hurry up!
That was the hilarious scene that greeted Melissa Tonkin in Altoona, Pennsylvania one weekend when she was leaving a local pizza parlor. She couldn't help but hear all of the noise they were making and soon afterwards traced it back to a silver car nearby, where she spotted the pair of impatient Airedale Terrier's inside.
The bizarre scene was too hilarious to ignore, so she pulled out her camera and captured the memorable moment. The frustrated dogs paid her no mind and barely glanced over while she stood by the car laughing and recording their antics.
Her presence didn't stop them from making a racket and they were clearly ready to go as soon as possible. The fact that the dog in the driver's seat kept his paw pressed firmly on the horn while staring straight ahead makes the sight even funnier, and stranger!
According to the details posted along with the video, the dogs' owner returned shortly afterwards and spoke with Melissa. They told her that the Terriers "love going for rides, but apparently they don't like waiting."
That appears to be the case but the next time the owner leaves their dogs in the car they should roll down the windows, or at least crack them a bit. That way the dogs can get a breath of fresh air, talk to passerby's, and most importantly they can stay cooler and thus safer.
This incident took place back in November, so it likely wasn't hot enough outside to heat up the car interior to dangerous levels. However, it's never excusable to leave any animal, pet, child, or dependent person alone in a car on a warm or hot day, even for just a minute or two.
According to the National Highway Traffic Safety Administration (NHTSA) the temperature inside a car can quickly climb to 110° F or higher when the outside air temperature is in the 60s. That's when it starts to become dangerous for people and pets to be left inside a car.
In the end, it turns out that there is a way in which dogs can disturb the peace other than by barking up a storm. Some use a more modern, advanced approach to hurrying someone up and lay on the horn incessantly! Check out the video and pass it along, it's great for a couple of chuckles.
Please Share This With Family and Friends