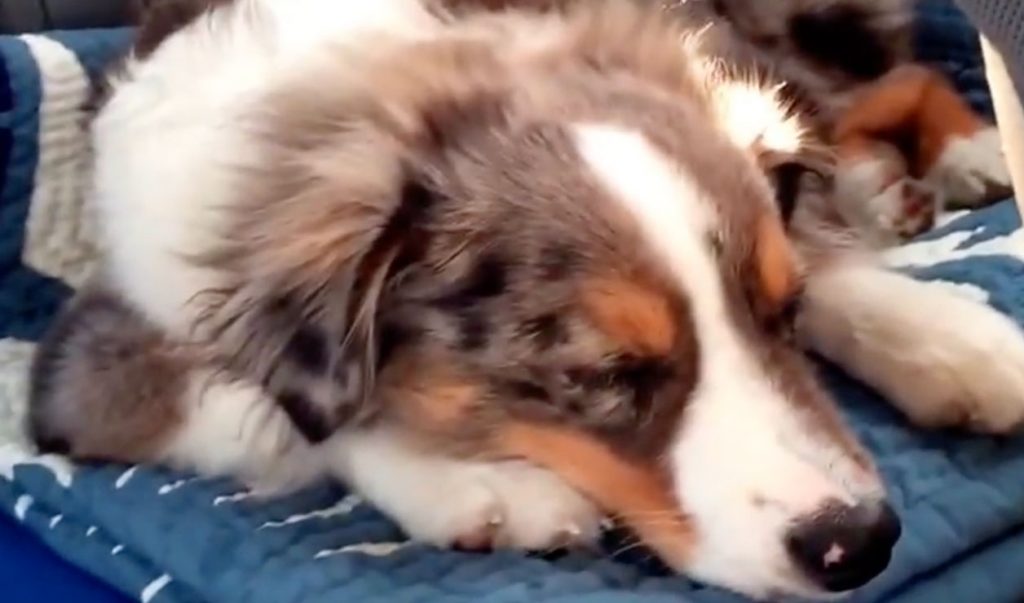 Do you know that feeling you get, when you're driving in the car and your favorite song comes on the radio? It brings you energy, feelings of pure, simple joy and you can't help but perk up and belt out all the lyrics along with it!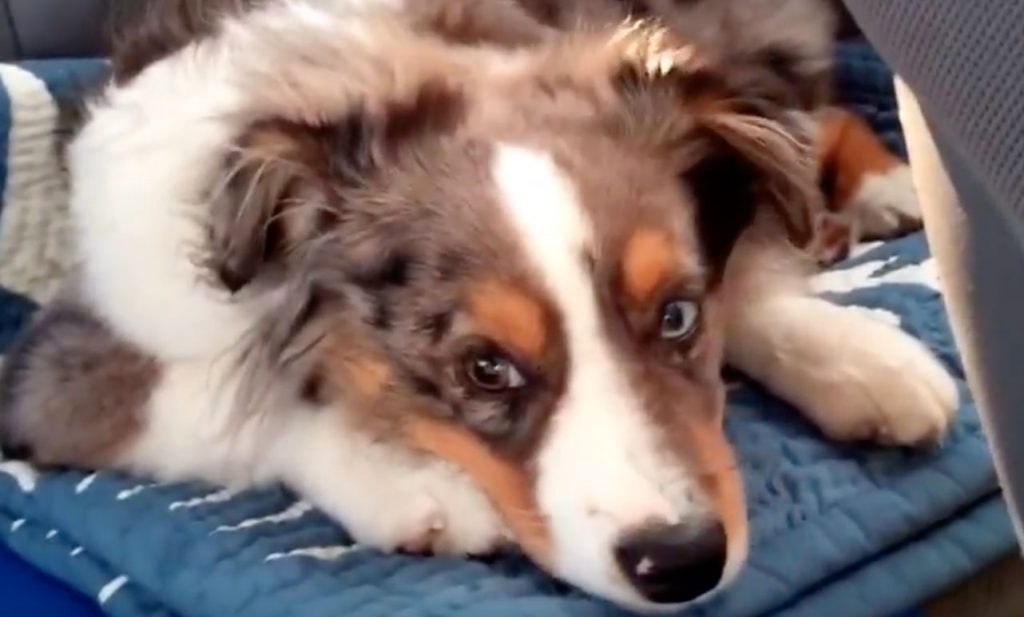 It's not just humans who react and feel this type of way upon hearing their favorite music, dogs do the same thing too. Take for example this gorgeous looking puppy dog named Oakley. He's an Australian Shepherd who absolutely loves the theme song "Let It Go" from the animated Disney movie Frozen.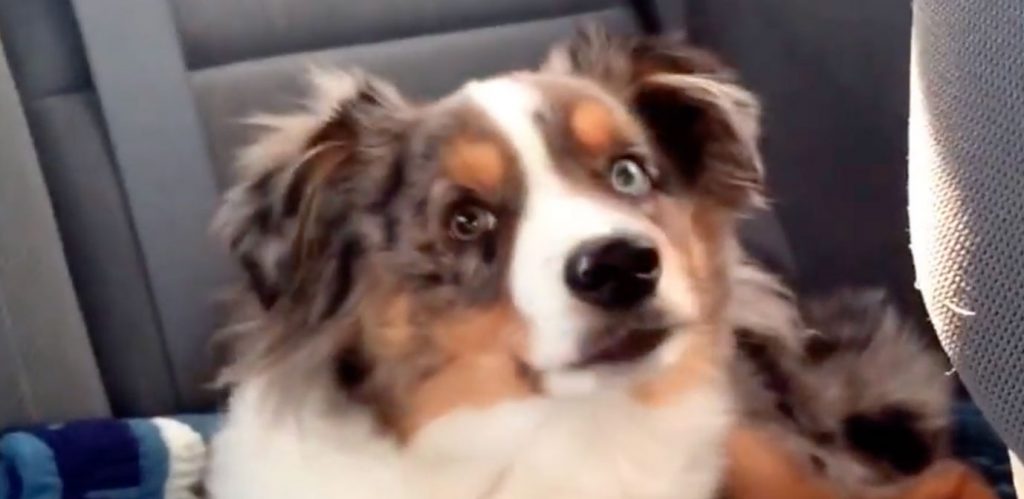 When Oakley hears the show tune come on over the radio his reaction is immediate and priceless. At first his ears wiggle just a tiny bit and noticeably perk up. Then he opens his eyes and lifts his sleepy head off his paws. The adorable puppy looks around all innocently before tilting his head back and letting out a howl! He looks like he's in heaven and loving life. This may just be the sweetest thing you'll see all day.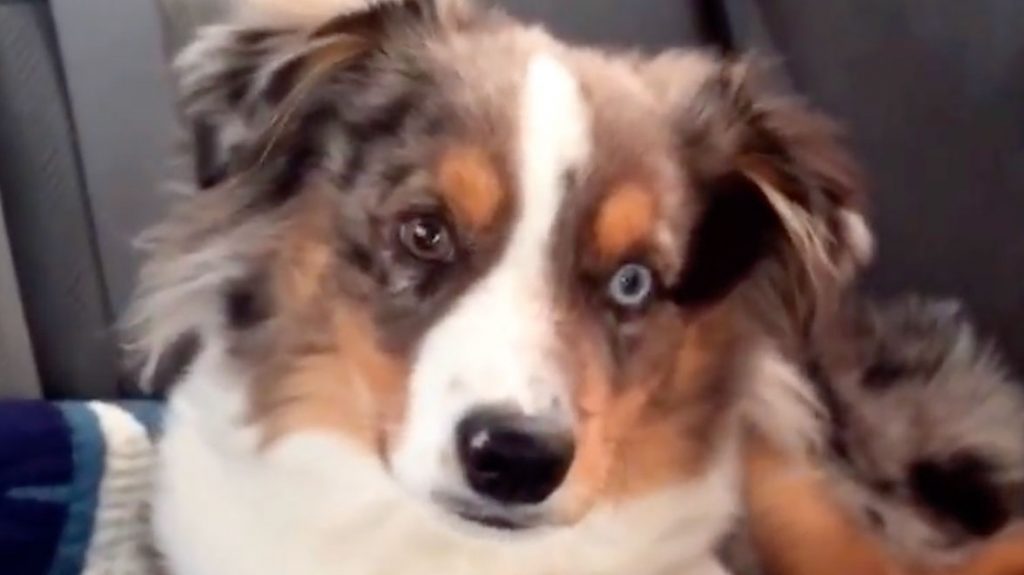 Oakley's love for the the smash hit song "Let It Go," as performed by actress and singer Idina Menzel who voiced Queen Elsa in the film, mirrors that of children everywhere. Even though the song only reached number five on the Billboard Hot 100 chart, in the hearts and ears of children everywhere it was number one.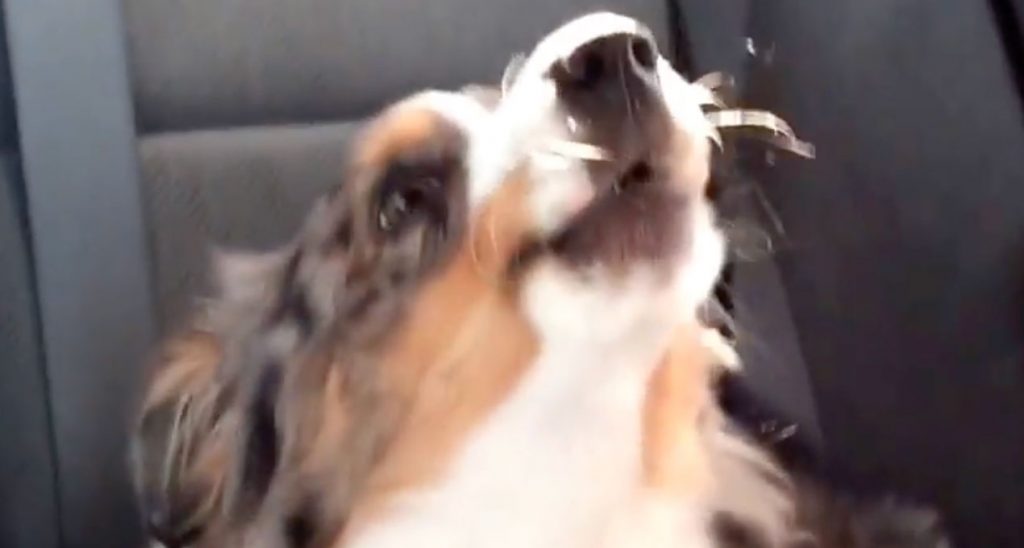 So many little kids had become infatuated and obsessed with the song that journalists even started writing stories about the strange phenomenon. In The Boston Globe columnist Yvonne Abraham wrote that the song was like "musical crack" because it "sends kids into altered states." After watching Oakley's response, it also seems to have that effects on dogs as well. Check out his cover song and fall in love with the cutie!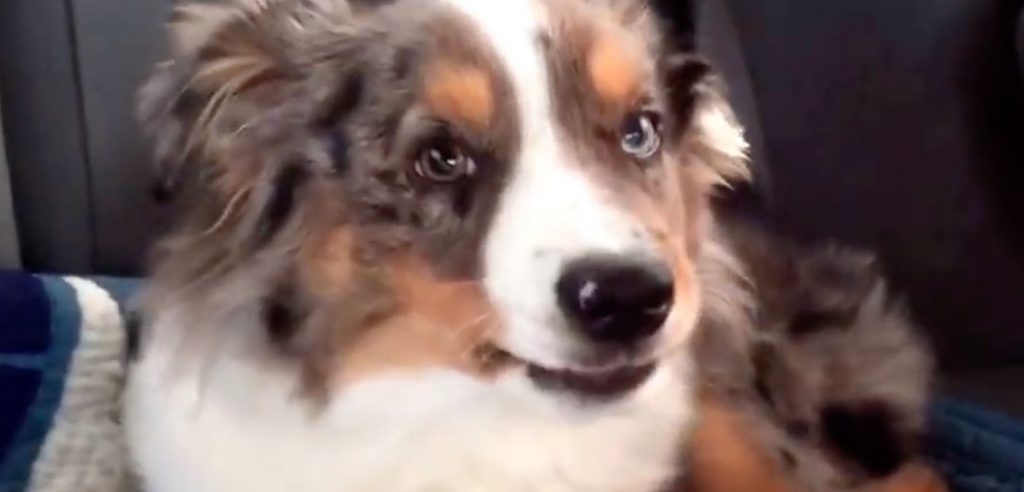 Please SHARE This With Family and Friends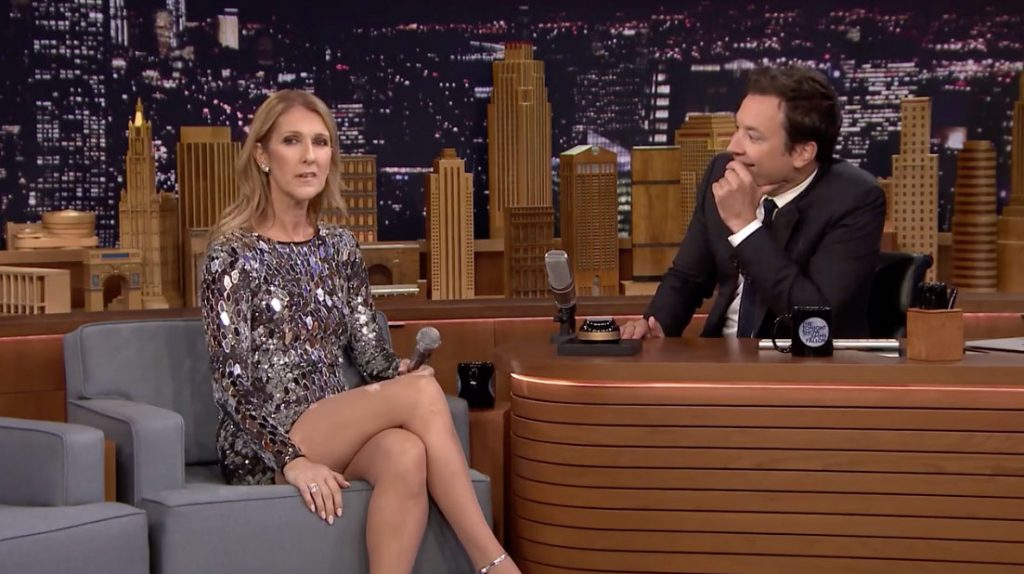 image via – facebook.com
There is no question that Céline Dion has had an epic career and the success she's achieved is truly impressive. The Canadian born singer has won multiple awards, including 5 Grammys, and sold hundreds of millions of albums across the world. While practically everyone has heard "My Heart Will Go On," which is her most popular hit and the main theme song to the blockbuster film Titanic, she has a string of other number one songs and chart topping records!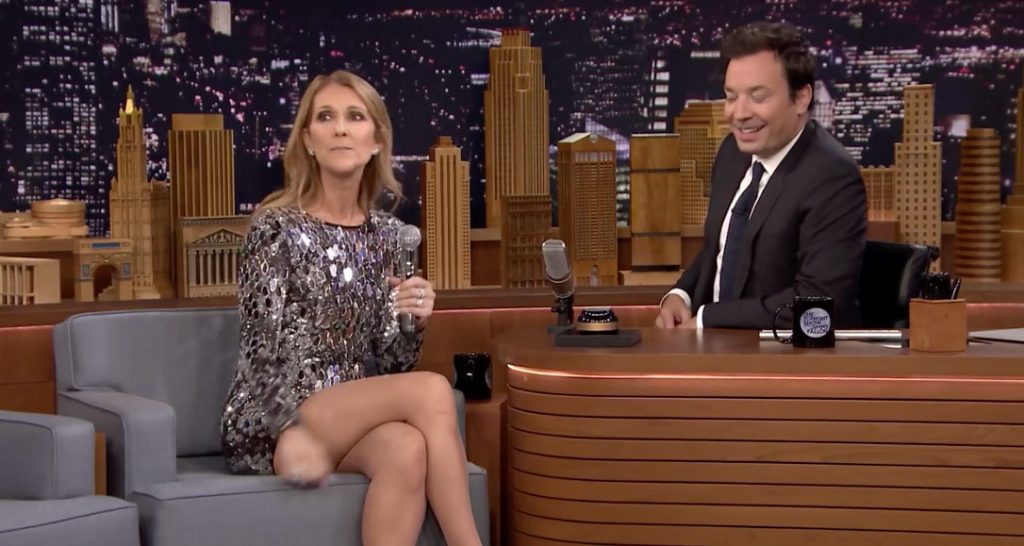 Through all of the fame and fortune she has nonetheless managed to remain relevant and adored, as well as incredibly grounded. Her natural talent and personality really shines through here in this clip from when she appeared on The Tonight Show Starring Jimmy Fallon. If you've ever watched the late night talk show then you know how Jimmy loves doing fun bits with his guests. Sometimes they do sketch comedy or play games, but dancing and singing is definitely one of his stronger talents.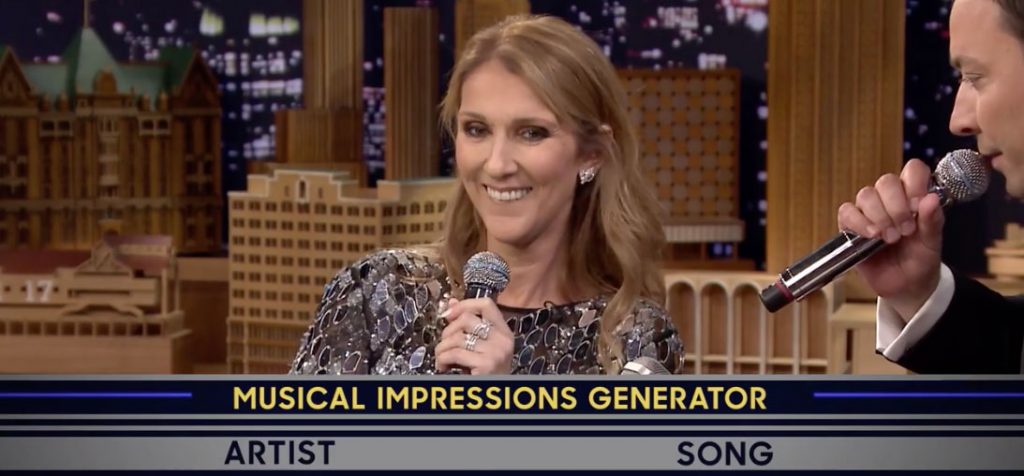 Naturally when Céline Dion appeared on his show he would choose to include a musical segment and what they ended up playing was a little game known as the 'Wheel of Musical Impressions.' The concept of the game is very simple, a song and an artist are generated at random and both Jimmy and his guest take turns doing their best impersonations of whatever tune pops up, in the style of the artist chosen.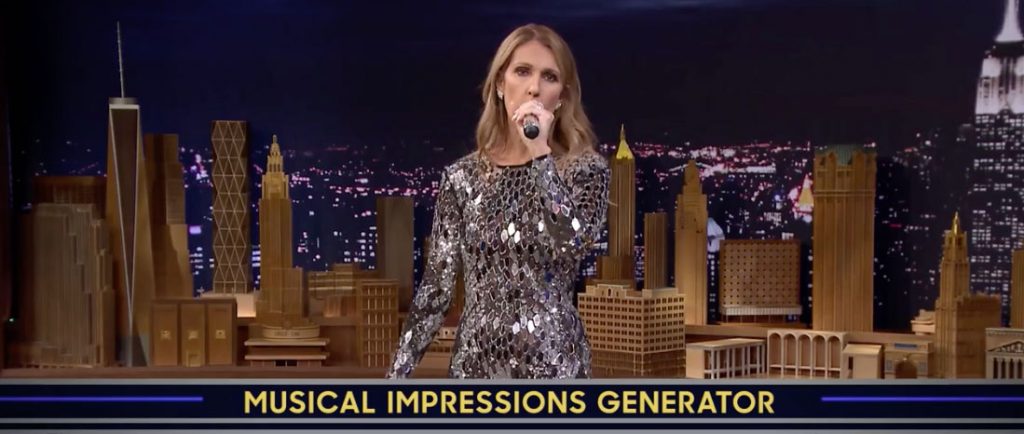 The first song that Céline had to sing was "Frère Jacques" in the style of Cher. While most people would be at a loss for words, like the true professional she is, Céline nailed it perfectly. She sounded just like Cher, didn't hesitate for one second, and gave it her all! The next song that came up was "One Dance" which Jimmy hilariously sang as Micheal Jackson with Céline on backup vocals.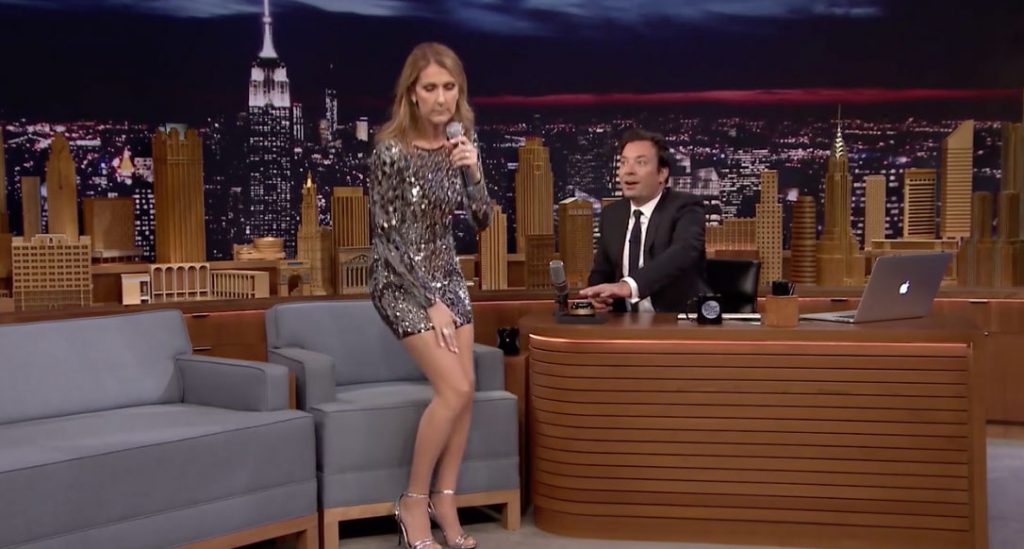 After that came the tune "Row, Row, Row Your Boat" which Céline had to perform a la Rihanna. Really feeling the beat that the band, aka The Roots, gave her, Céline had to stand up for this one. As she launched into the her impersonation of Rihanna her performance was spot on! She even threw in a little dance with some booty shaking which had everyone in hysterics at around the 3:00 mark. Jimmy was so taken aback by it that he couldn't help but laugh and smile as he tried to stick with the bit.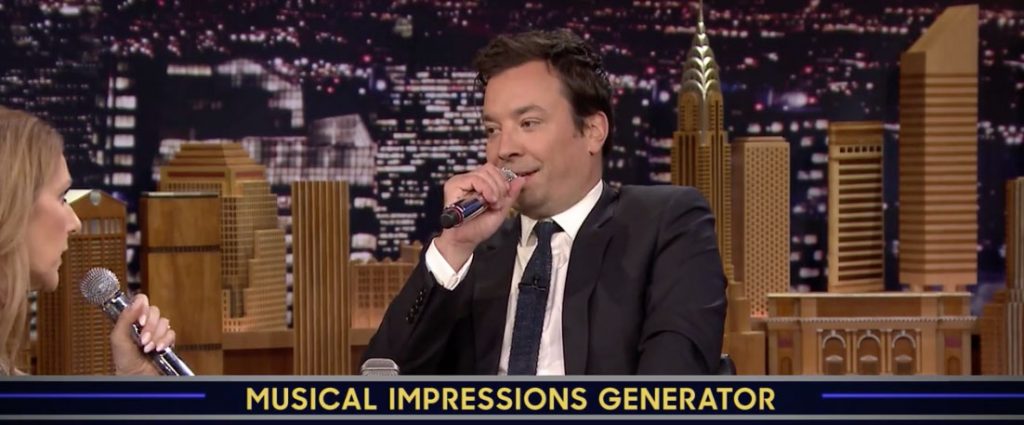 For the next song was Jimmy was up and he had to sing like Johnny Cash to the song "C is for Cookie." Finally, Céline's last impersonation was of Sia to the song "Hush, Little Baby" and she, once again, turned in a performance that was spot on. Check out the hilarious segment to see and hear just how well they were able to switch voices and perform the tricky songs. If you weren't a fan of Céline Dion before, you will be after you watch this!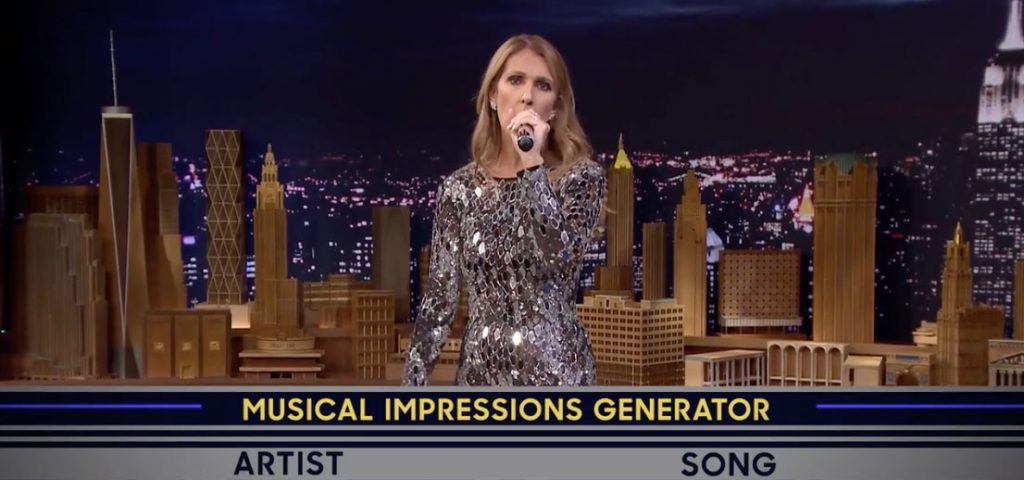 Please Share This With Family and Friends 🙂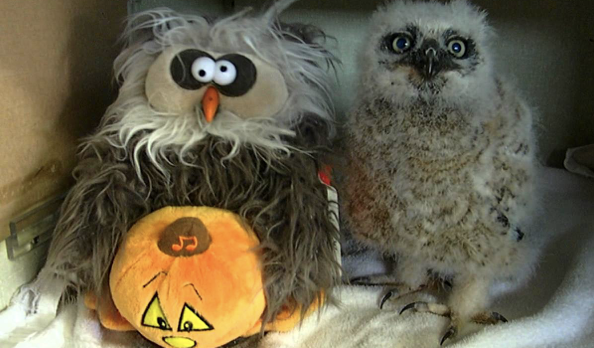 What is cuter than a baby owl dancing to the song "Monster Mash" alongside a look-alike stuffed owl animal toy? Nothing. As this video shows, the scene is one of absolute adorableness, mixed in with some sweet dance moves and head bobbing. This bird will melt and steal your heart, he just looks so innocent and nice.
The little star of the clip is an orphaned Great Horned Owl whose temporary name was Oakley. The baby bird was being cared for at a wildlife rehabilitation center that specializes in birds of prey. Oakley was given the stuffed animal puppet so he would have something to cuddle up with.
According to the comments, the bird loved the plush toy and liked to rest against it because it helped make him relax. The man caring for him did his best to keep Oakley wild and unaccustomed to humans. He would hide himself to keep from being seen by placing a camouflaged sheet over his body and cut out holes just for his eyes.
When it was time to feed Oakley he made a Great Horned Owl call, mimicking exactly what a mother owl would do. The cute baby was subsequently placed with 3 other juvenile orphans of his species, and they all learned more about how to properly live the owl life. Before they were released some two months later they were taught how to catch live prey.
The story was updated and the man who posted it added in the comments that by the time Oakley flew off into the night he was "quite mean and didn't like humans." It turns out that juvenile owls are just like a typical teenager, ungrateful and rude. All jokes aside, it's best for Oakley to not depend on people or be drawn to them.
The Raptor Rehabber channel on YouTube is a wonderful source of information and videos on all things raptor related. For those unfamiliar with the term, "raptor" basically means 'bird of prey' and refers to any bird who hunts and eats other animals. Eagles, hawks, falcons, and buzzards are a few of the well known kinds and they are the apex predators of the sky.
These birds both depend on and need to have exceedingly sharp vision, knife-like talons, and powerful beaks to survive. Owls are another type of raptor that are categorized separately. They are nocturnal birds of prey who emerge and hunt mainly under the cover of darkness all throughout night.
Owls have developed the ability to fly almost completely silently. This ninja-like aspect of their flight is all thanks to the structure of their feathers, it reduces turbulence and makes them practically undetectable to prey until it's too late.
When their silent flight is combined with their perceptively keen hearing abilities, it makes them one deadly accurate hunter. Hopefully Oakley is somewhere out there in the wild, doing his "Monster Mash" dance, and bobbing his head around.
Please SHARE This With Family and Friends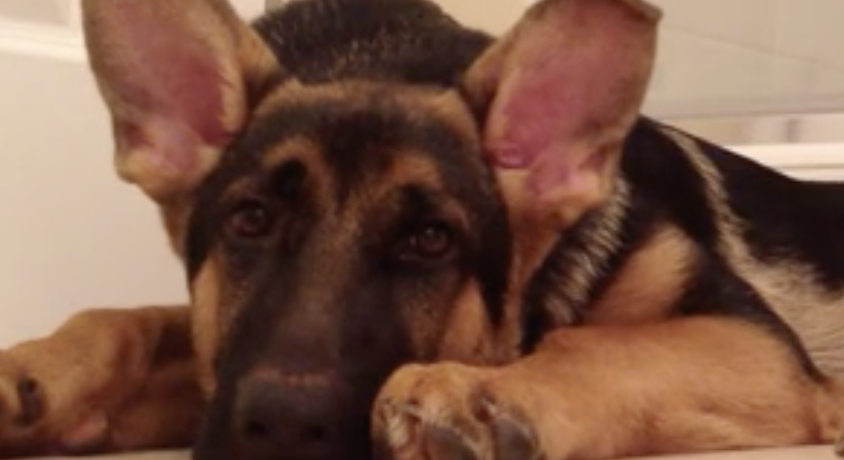 Singing in the shower is like singing in the rain. Lots of people enjoy belting out a tune or two to pass the time and think they sound better in the bathroom under a flowing cascade of water. Science has even proven that we do in fact sound noticeably better in the shower thanks to the acoustic effects of how they are constructed. The small ceramic spaces act like mini sound booths because ceramic absorbs practically no sound and instead causes it to bounce all around your shower. This amplifies your voice and makes it sound much louder, powerful, and therefore more pleasing.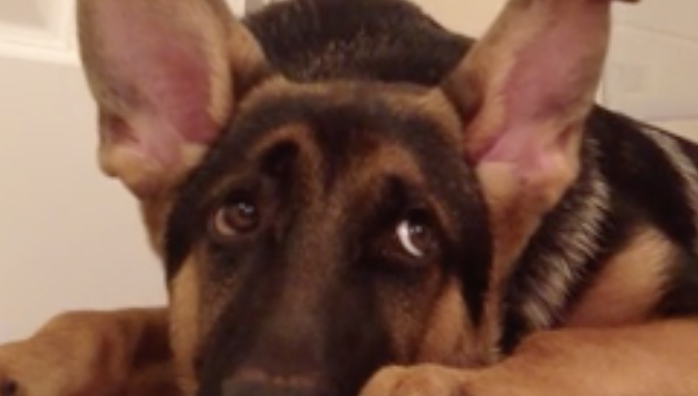 The shower also makes dogs sound like better singers, and the adorable German Shepherd named Maximus in this video is no exception. He likes to join people whenever they sing and so his owner recorded a duet of them performing Eduard Khil's "Trolololo" song.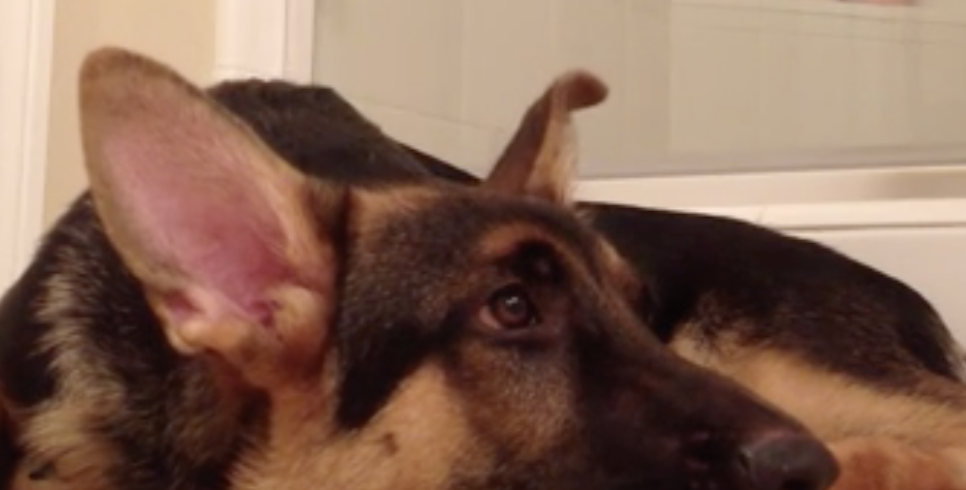 At first it sounds like Maximus may be whining a little and saying "noooooo" but he is just warming up his vocals. After 28 seconds he begins to really join the song and howls along in unison. It sounds like the musical pair even manage to hit the same notes several times and they clearly are utilizing the acoustic properties of their bathroom properly.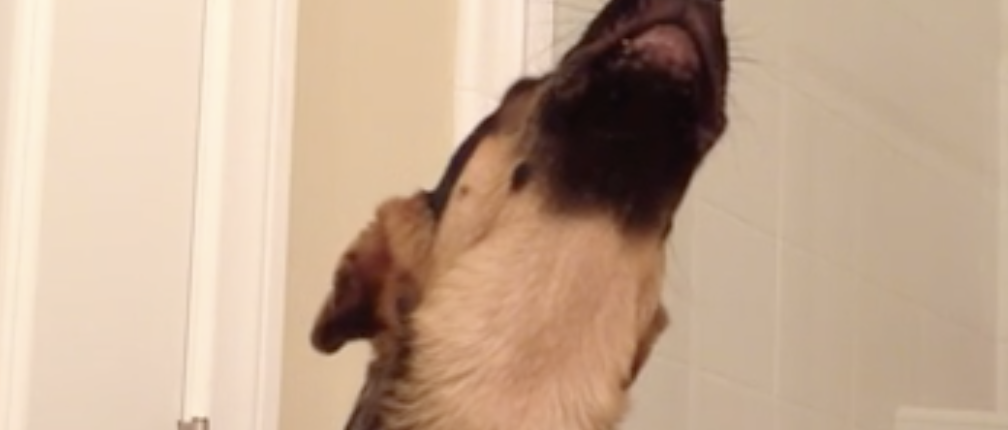 The video all came together in the end and has other sweet elements besides perfect sound. Beautiful smart dog + classic song + ideal camera angle and lighting ='s a quality YouTube video clip.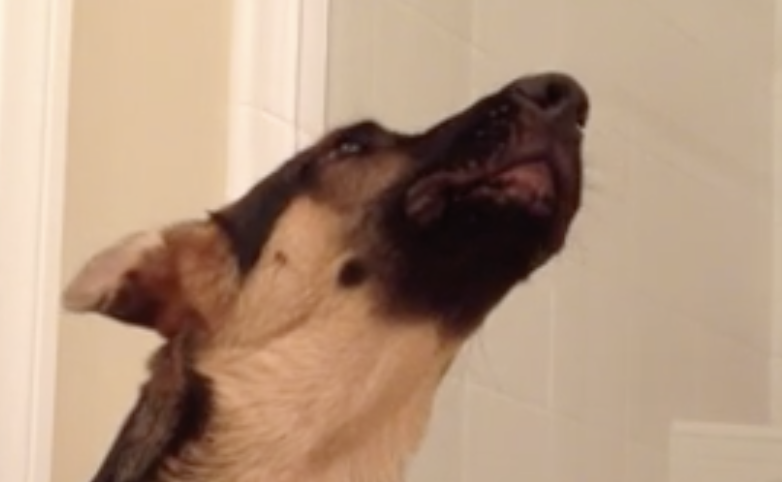 Please Share With Family and Friends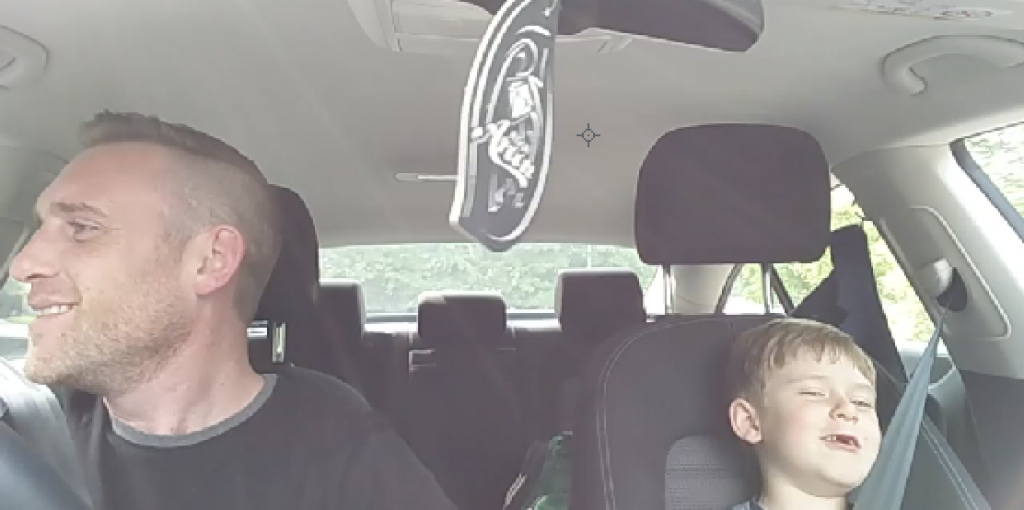 Family is the most important thing in life to many people.  Now that it's January and Christmas and the holidays are over we tend to forget this and get back into our normal daily grind.  It's so important though to always cherish your loved ones all year and not just during the holiday season.  In the end it is family and friends and the love we share together. One very special bond is between a parent and their children. In the case of the video below it's is between a dad and his little boy. The father-son relationship is so unique, and has a huge influence in how little boys feel about themselves, and the kind of men they grow up to be.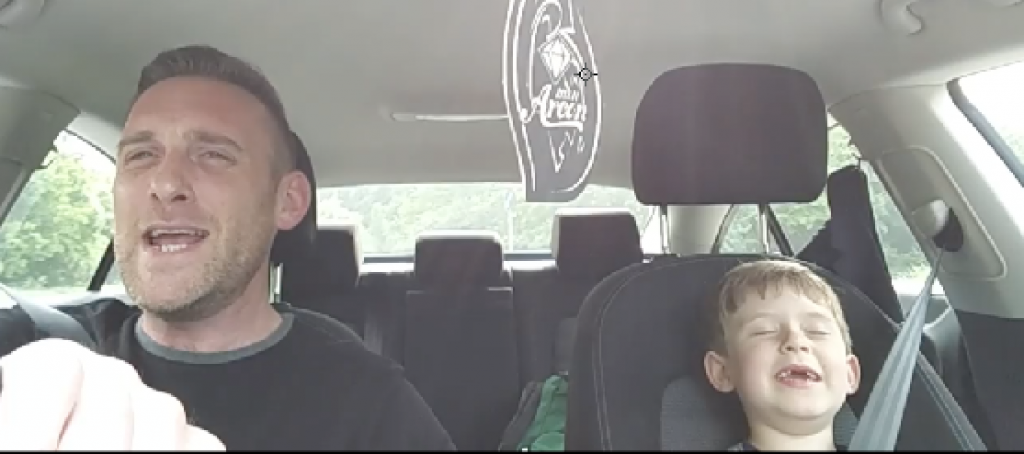 Sure, we've all seen lots of cute videos of dads with their sons, but without exaggeration the one you are about to watch below is like no other!  If you've had a good day, watching this will make it even better; if your day hasn't been so hot this is sure to put a smile on your face and in your heart!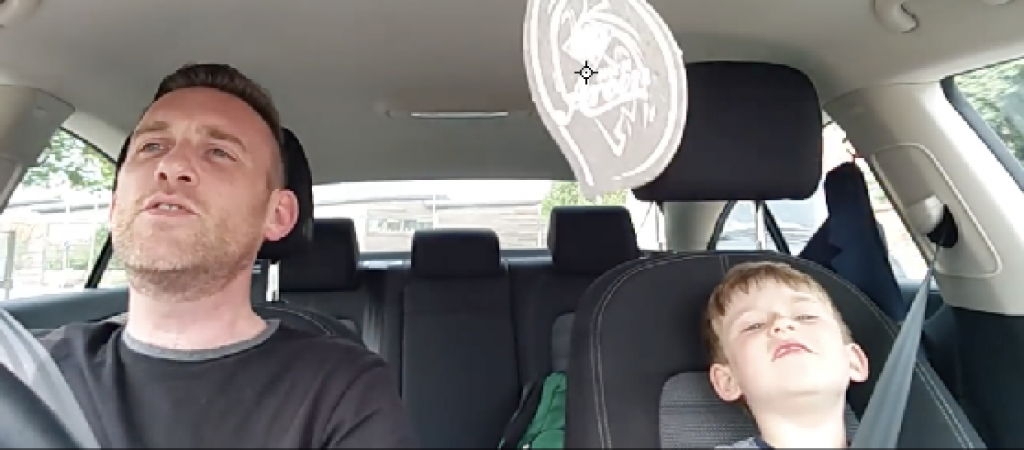 I know I wasn't feeling so great today as January is dragging on and we are sitting here on another Monday! As soon as this video came up and I turned up the volume, my frown was completely flipped upside down. The love between this adorable father and son is undeniable and quite entertaining. If you haven't sang a duet with your child yet I highly recommend you try it out. Even if you can't sing on key it is always a great way to spend time with your little one.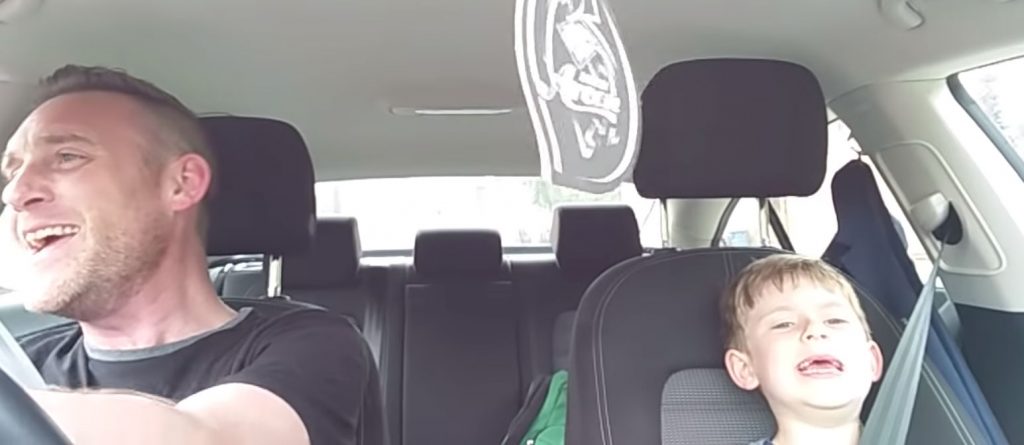 This duet is taking a drive together when the music starts… it's Frank Sinatra and Sammy Davis Jr.'s recording of "Me and My Shadow".  The symbolism of the lyrics for the incredible bond between these buddies is apparent.  But the two of them singing along to the tune in perfect harmony…I never!  The most amazing thing is this little guy is singing the harmony to his dad's beautiful voice carrying the melody.  This is 3 minutes of pure enjoyment that is just incredible… Hope you enjoy it as much as I did!
Please Share this video with your family and friends who need a smile today 🙂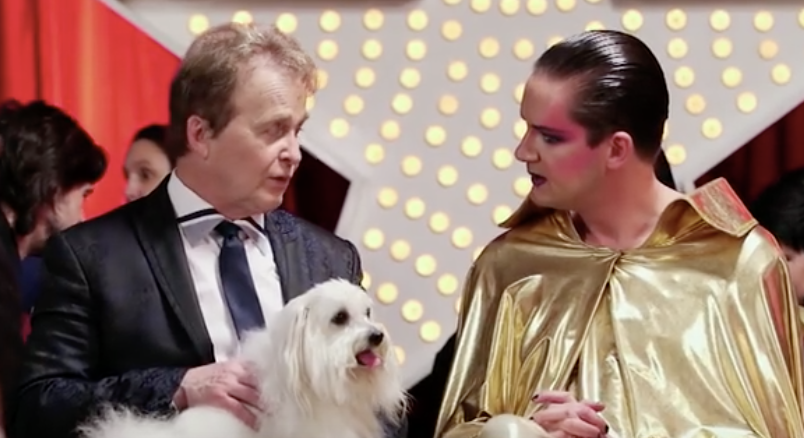 Meet Marc Metral and his talking dog Wendy.  These two hail all the way from Paris France.  When they first come out on stage, everyone seems pretty skeptical about this dog actually being able to speak. Marc insists this dog has a special talent and really can actually speak. The judges and the crowd obviously think he is full of it, but they are soon quite surprised!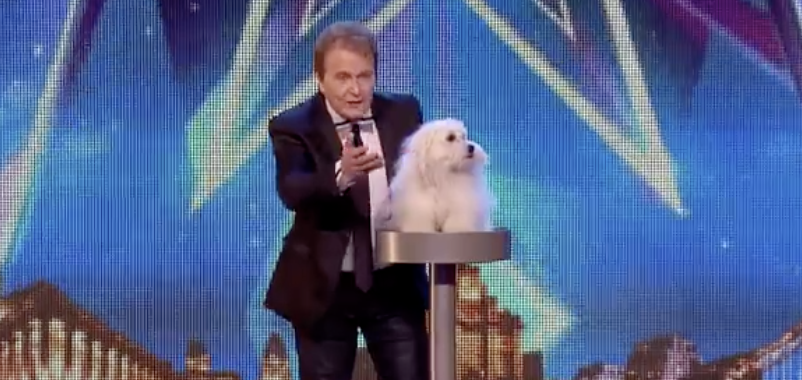 Then the act begins, and somehow it seems as if this pup can actually speak!  Then the dog breaks into song and the entire place explodes.  All four judges are left with their mouths wide open, and they just can't believe how impressive this act is.  Even the world's toughest job revealed later on that he had to call his girlfriend and explain how amazing this dog is!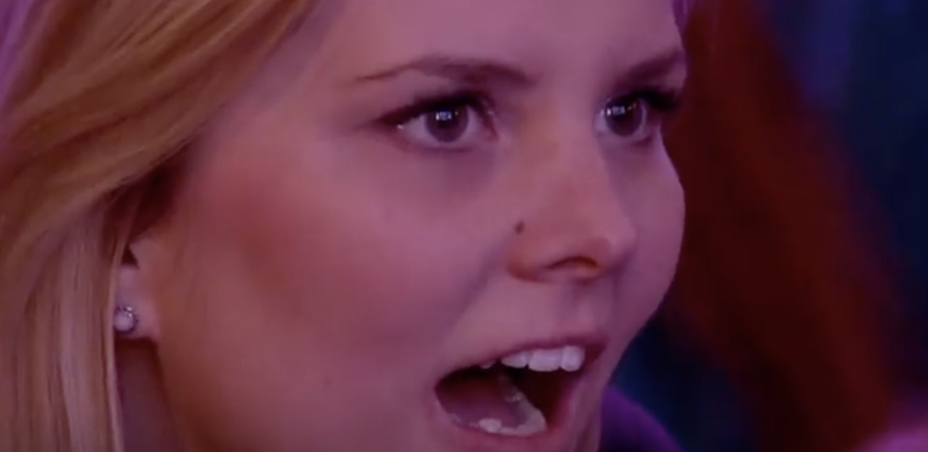 Marc the ventriloquist is world renowned for his skills and was even asked by Princess Diana to perform at Buckingham Palace back in 1988. Not only can Wendy talk and sing, she can also speak 7 languages.  This pup is quite impressive.  Enjoy!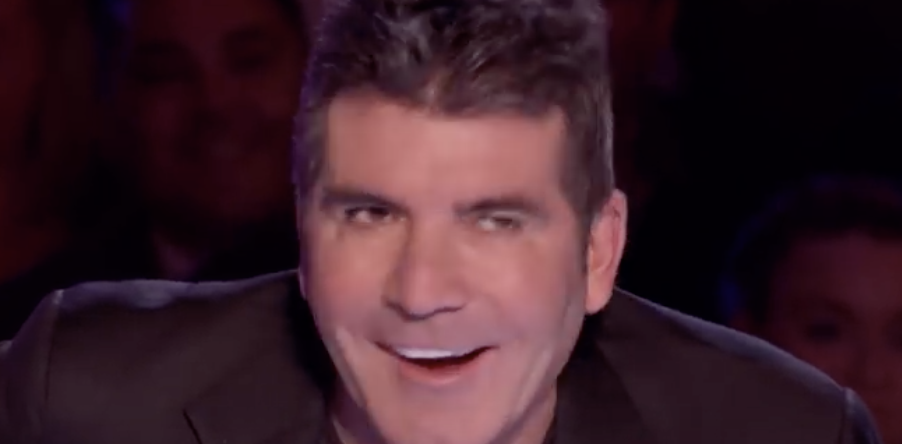 Please SHARE With Family and Friends