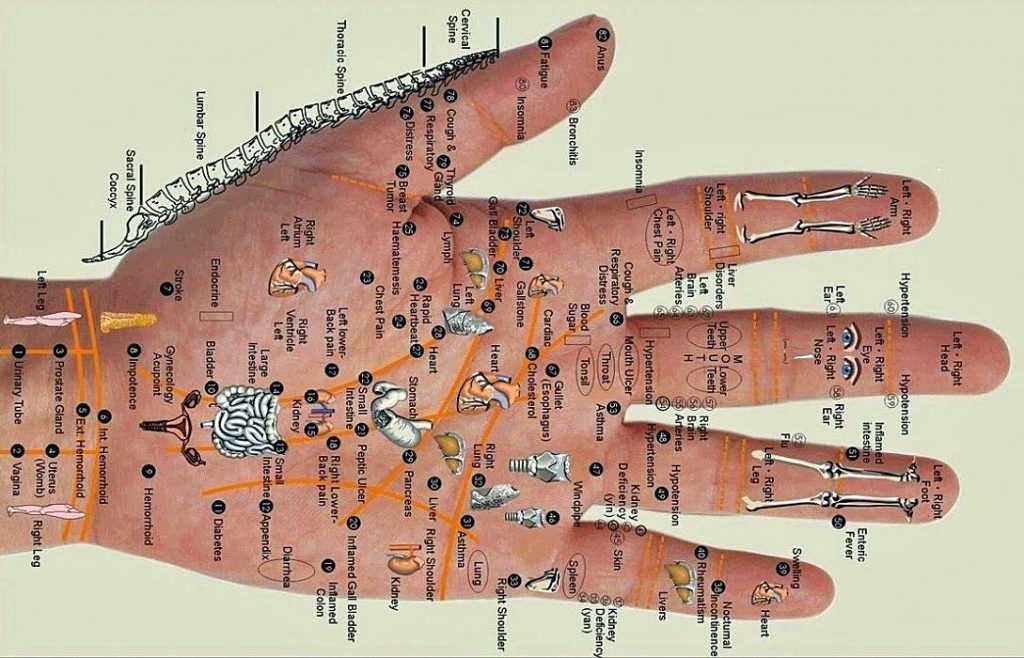 image via – Shutterstock.com
Western medicine has made many wonderful advances to deal with disease.  However chronic pain or discomfort in varying parts of our body have not been satisfactorily addressed.  Alternative medicine can often be lightyears ahead of western medicine when it comes to relieving pain.
Although a combination of both Western and alternative medicine, is probably the most sensible route overall, it is worth looking at the benefits of an alternative form of pain resolution, such as reflexology. The principles of reflexology have led to the idea of finding the pressure points within the palm of your hand that are connected to the part of the body causing you pain.
By pressing the thumb point into the corresponding part of the hand for 5 seconds, releasing for 3 seconds, pressing again and repeating this cycle for several minutes, several times a day you will get results.  This methodology as well as others are demonstrated in this video.
In the video you are about to watch, Dr. Oz's guest is a reflexologist who explains that both the hands and feet can be seen as a microcosm of our entire body.  Five audience members come to the stage to explain what part of their body is causing them chronic discomfort or pain.
For each malady, the reflexologist explains which part of the palm is connected to the body part involved.  She then demonstrates how using one hand, different forms of pressing or massaging of a particular part of the palm of the other hand will, over time, alleviate the pain experienced.
The audience members in this video suffered from: (1) Constipation and bloating (2) Insomnia and exhaustion (3) Sinus congestion (4) Upper back pain (5) Low libido.  The reflexologist showed them how to work on their own palms to alleviate their pain or problem.
She explained what sensations they would experience as they applied pressure and massage, that would signal that they were working in the correct area.  Her explanations were fascinating and easy to follow.  After watching this I will try a few of the methods demonstrated for things that I need relief from.
Let us know what you think about reflexology after watching the video.  Have you ever tried it and had success?  Will you give it a try?
Please SHARE this very helpful video with your friends and family on Facebook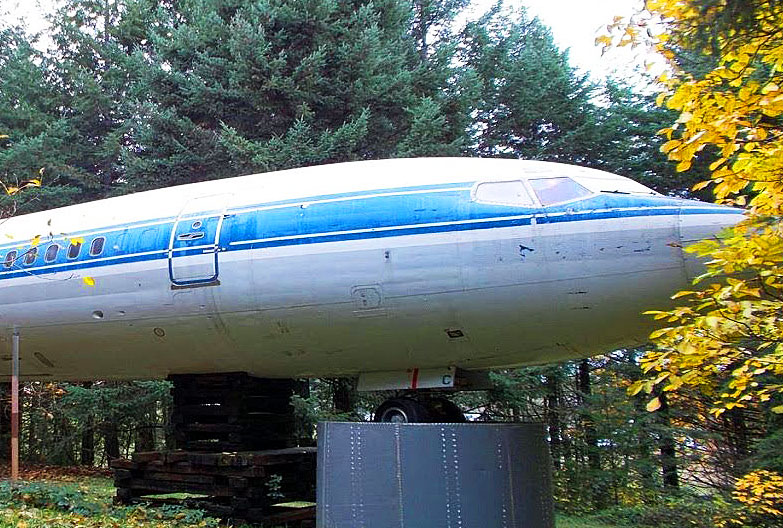 image via : youtube.com
Many people want that nice colonial house, in the burbs with a well mown lawn and a perfect little white picket fence. While others prefer more; shall we see exotic shelters that are completely unique, creative and many times out of this world! I myself am somewhere in the middle, I'd like the nice comforts of a small town, or maybe even a small city, but at the same time I could see myself going off the grid living in an old in one of the houses from the tiny house movement! Anyway with all that being said, this brings us to today's fascinating story which features a unique man named Bruce Campbell age 66, citizen of planet earth…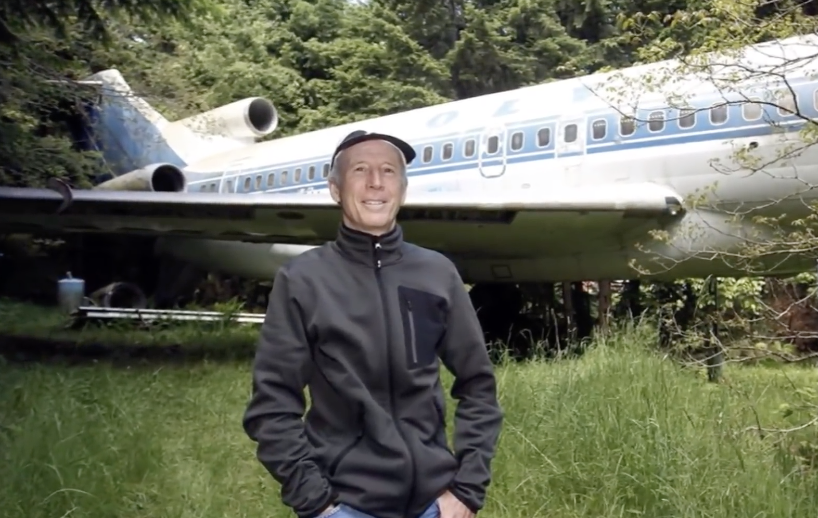 Bruce spent the greater portion of his life as an engineer before he retired a few years back. Ever since his retirement he's found himself with a lot of extra time on his hands. He wasn't sure what he was going to do after he retired but after many hours of contemplation he came up with up with an idea.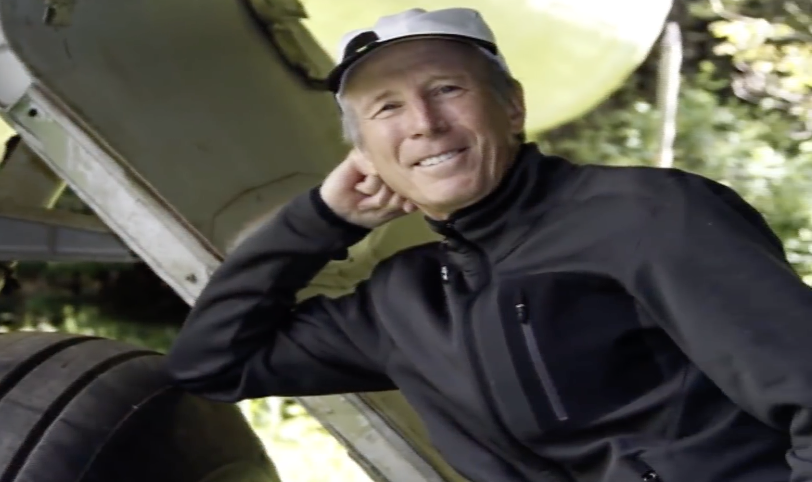 Bruce has pretty much always been obsessed with airplanes ever since he was a kid. He owned a plot of land he bought many years prior, now he just needed to find the cashflow to get an old retired plane that can't fly anymore. He pursued his goal and ended up purchasing a Boeing 727 Jet Airplane for $100,000! Seems like a good deal? Maybe I'm not really familiar with old, none functioning plane prices…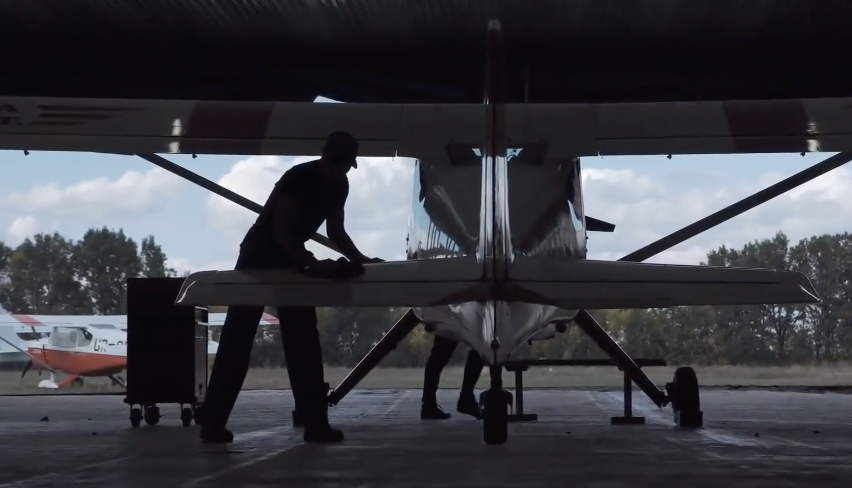 The easy part had been accomplished. Bruce was now the proud owner of a broken down Boeing 727 that will never fly again. But now the hard part was just beginning…. Bruce had to somehow get the plane from the place he bought it from and transfer it 1000's of miles into the lush forests of Oregon.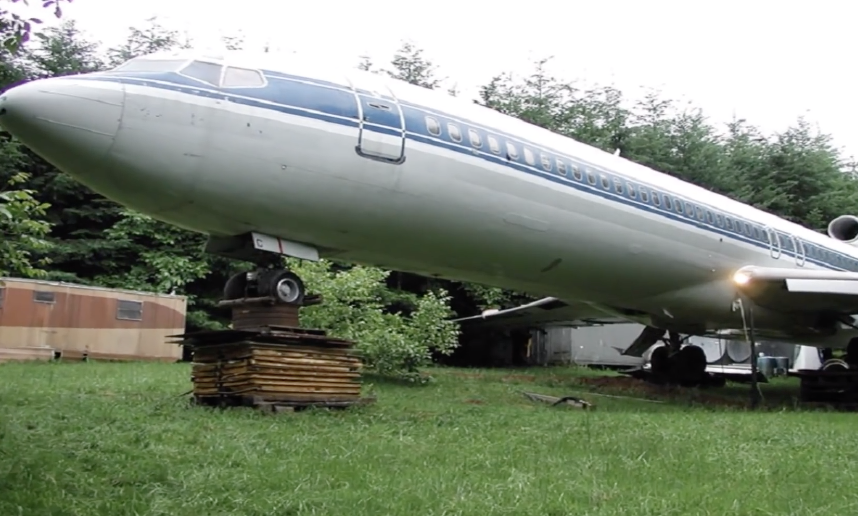 Somehow Bruce figured out how he was going to transport the big plane. The only problem was, this transportation job was going to end up being more expensive than the 727 itself! At this point he was so zoned in on his goal of having his airplane dream house in the middle of the forest was happening no matter what the cost! For those of you interested the transport alone was $120,000!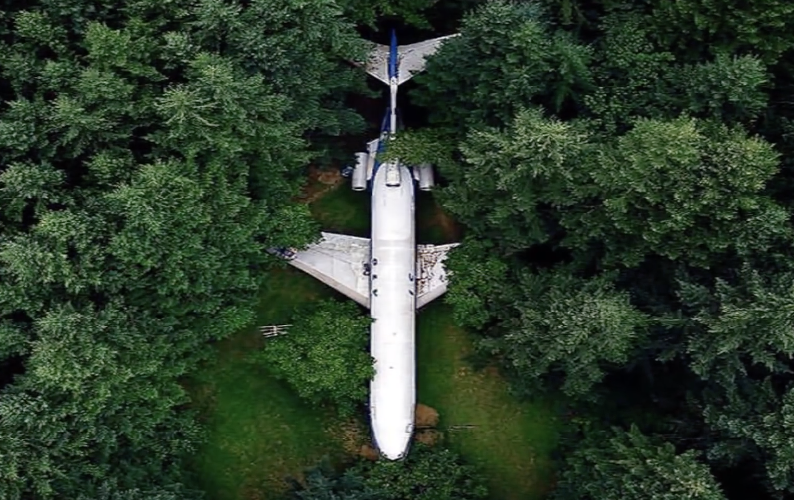 So now he found himself with an empty plane in the middle of the woods and he was already $220,000 deep into this once in a lifetime project. He initially thought he could get it done from start to finish in a year…. However he completely underestimated the complexity of this job. It took him years of planning, he was going to make sure everything was perfect…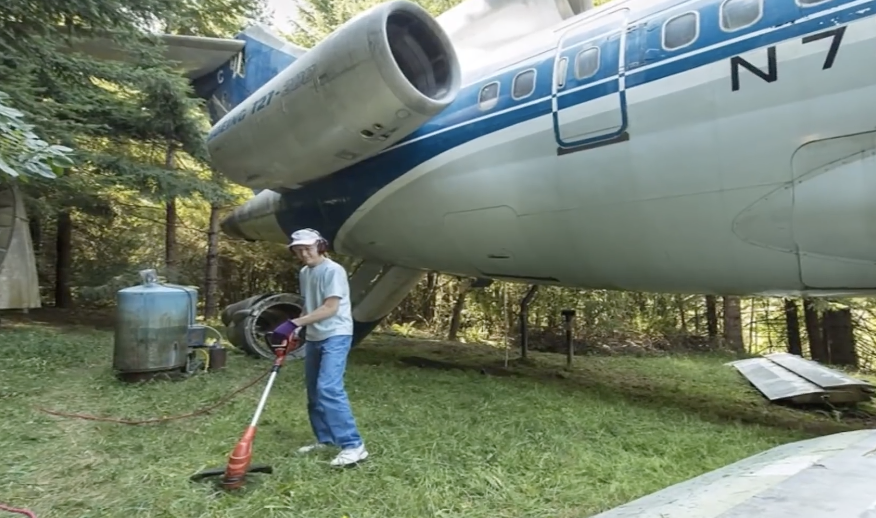 Have a great day!
Please SHARE This With Family and Friends
——————————————————————————
IF YOU FOUND THIS STORY INTERESTING — KEEP SCROLLING FOR MORE OF OUR HANDPICKED FEATURED STORIES OF THE WEEK..
——————————————————————————
Every Time This Spoiled Bunny's Human Stops Petting He Throws The Funniest Hissy Fit: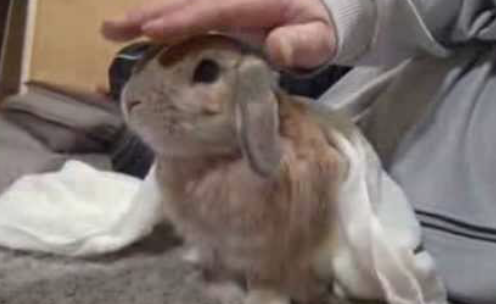 image via – facebook.com
Some animals know exactly what they want and oftentimes they enjoy receiving a nice, gentle, relaxing hand massage from their human companions. It's no secret that many of our furry pets love to be pet, which may be why we call them "pets" in the first place. Or maybe it's the other way around, and we call it petting because they are our pets. Whatever the case may be, lots of animals simply love being stroked and scratched. They usually have a sweet spot where they especially like being rubbed. For cats it seems to be around the cheeks, dogs like their ears and back scratched, and then there are some pets whose sweet spot is everywhere and anywhere.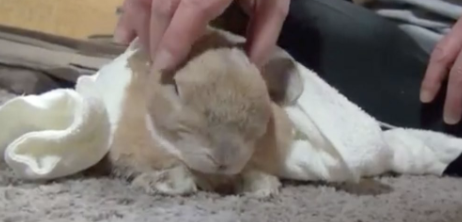 The little bunny in this video seems to fall in the latter category. From the looks of it he likes being pet all over, especially down his backside. The man in the video gently strokes his ears, nose, cheekbones, temples, head, and back, while the bunny twitches his nose and sits with a content expression on his face, his body completely relaxed, at ease and perfect peace.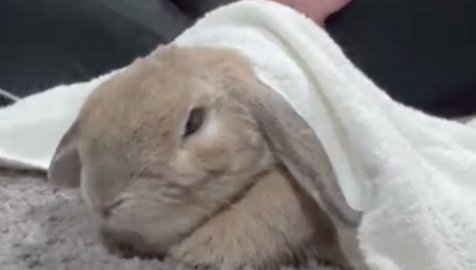 When the man stops petting him the bunny is clearly not happy about it. He stamps his furry little paws and lets out adorable growling sounds in protest. It might just be the cutest behavior I've ever seen a rabbit do! At one point the furry little guy searches for more pet-pets by crawling under the man's hand, urging him to resume the mini-massage that he so rudely ended. This bunny knows what he wants and he's basically telling the man through his grunts, growls, and foot thumping that he is not pleased the cuddle session ended!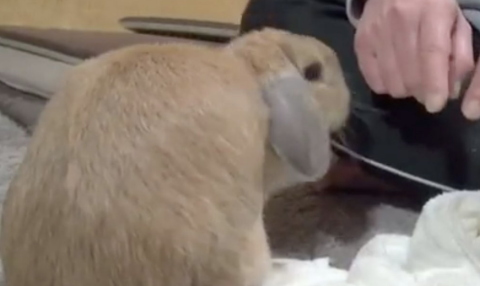 Contrary to popular belief, lots of bunnies love being pet and shown affection. The areas they most enjoy being pet is on their head and down their backside. Many often like their dewlap, the roll of skin underneath their chin, scratched and rubbed, but some don't like this at all. The bunny will let you know whether or not it's enjoying the attention. When they purr, chatter their teeth, flip flop over, and close their eyes it means they like it and if you stop and they poke your hand with their head it means "don't stop, keep petting forever!"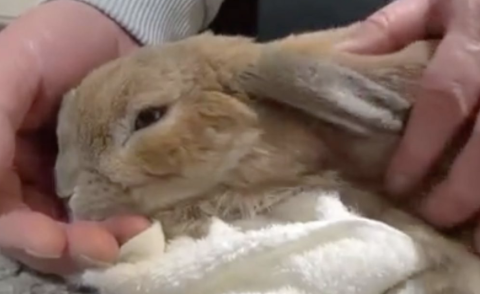 Rabbits and bunnies are very expressive, you just have to know how to read them, and over time you become familiar and accustomed to an individual one's behavior. Like every other pet in the world, they have their own distinct quirks and personality traits…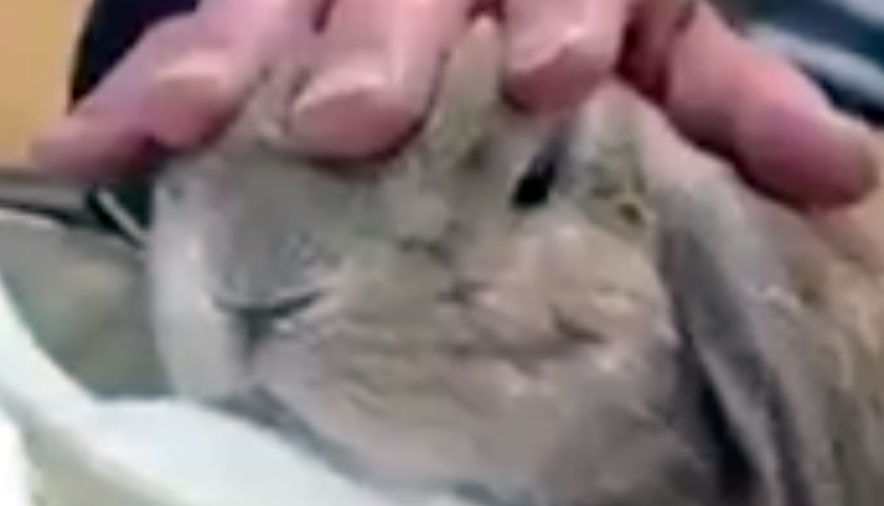 The cute rabbit in this video has certainly bonded with his human friend as he feels comfortable demanding the man do what the lil bunny wants him to do. The little cutie looks so happy being pet and snuggled in his blanket, and if that can't put a smile on your face then I don't know what will. Enjoy this lil' fussy bunny and his adorable antics. It sure. brightened my day.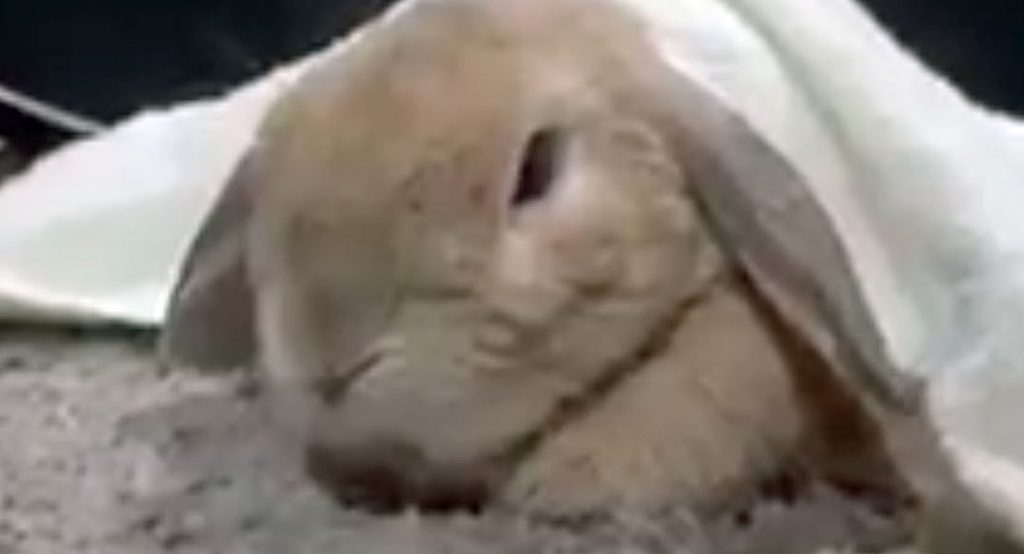 Pass This Adorable Bunny On To Your Friends and Fam
In our next featured video of the day take a tour of The Château de la Mothe-Chandeniers which was built in the 13th century and has remained untouched since 1932: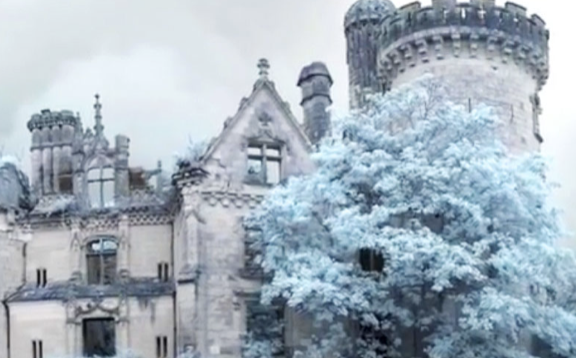 image via – youtube.com
When you think of a castle you likely imagine a sturdy, imposing fortress that was built from stone and surrounded by a water-filled moat. After all, castles were purposefully constructed to keep people safe and protected inside their walls. They are what stood between everything from marauding enemies to wild beasts and the destructive forces of mother nature. Castles were meant to be strong and had to be able to withstand long, drawn out, aggressive sieges. In later years they took on a more extravagant role and today they are seen as dreamy, fantasy-like places, filled with magic and romance.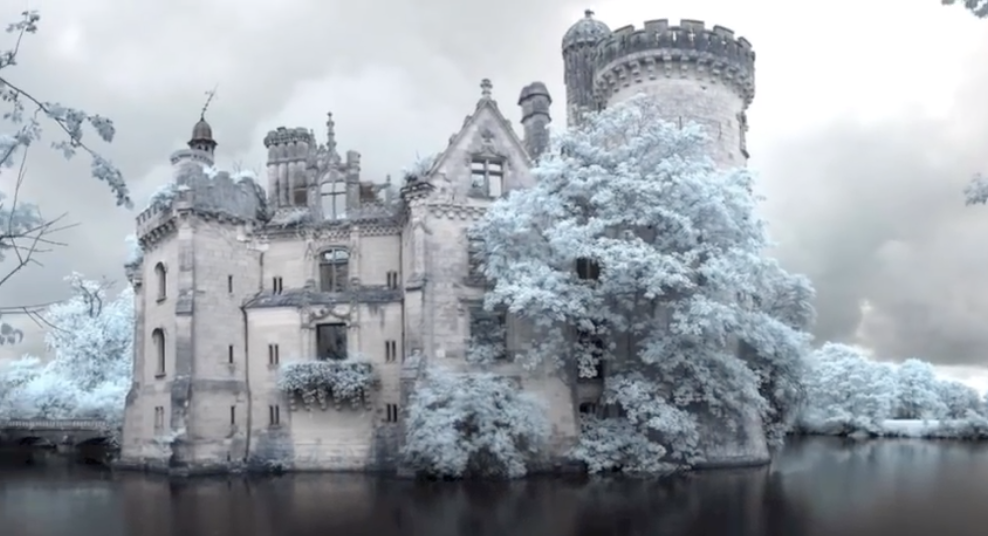 The abandoned castle seen in this incredible footage is called Château de la Mothe-Chandeniers and it looks like it comes straight out of a Disney movie. The beautiful ruins are located in the town of Les Trois-Moutiers, in the west of France. For centuries the majestic castle has sat in the middle of a heavily wooded area, surrounded by a water filled moat, imposing and elegant all at once.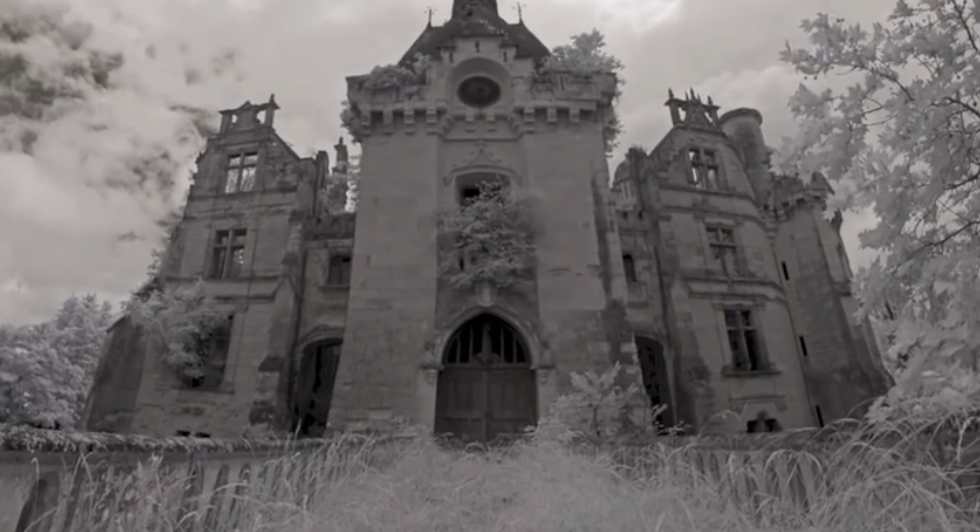 Today it is being left to slowly fade away back into nature, yet despite the years of neglect, the castle still looks like it's fit for royalty. All that it needs is the right owner or group to step in and restore it to its former glory. To truly understand the amount of detail and thought that went into constructing this castle, you need to take the video tour because it's the only thing that gives it justice. You can feel and sense all of the tragedies and triumphs this castle has borne witness to.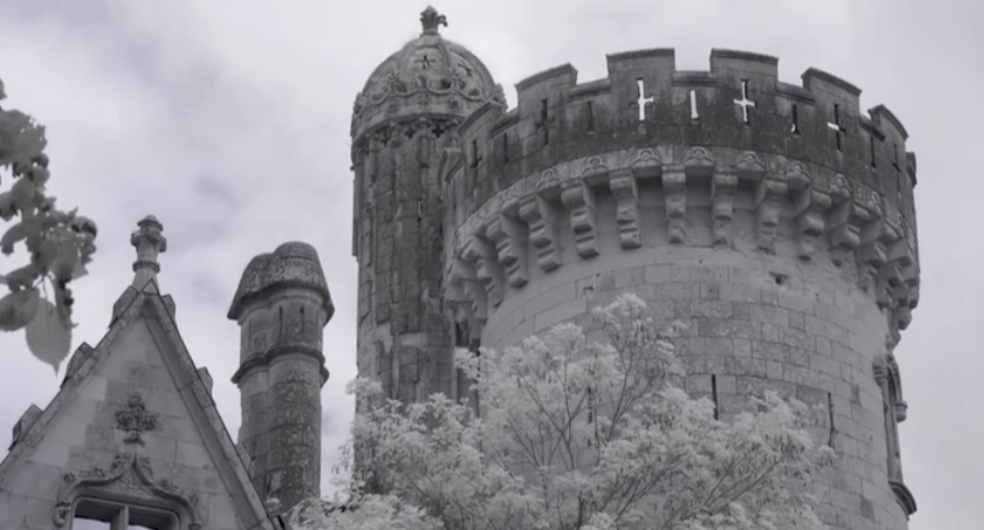 It may have been overtaken by nature and seemingly forgotten about, but if these walls could talk they would tell tales of epic battles and grand celebrations. Be sure to check it out and take the tour, here's more on the history of the Château de la Mothe-Chandeniers.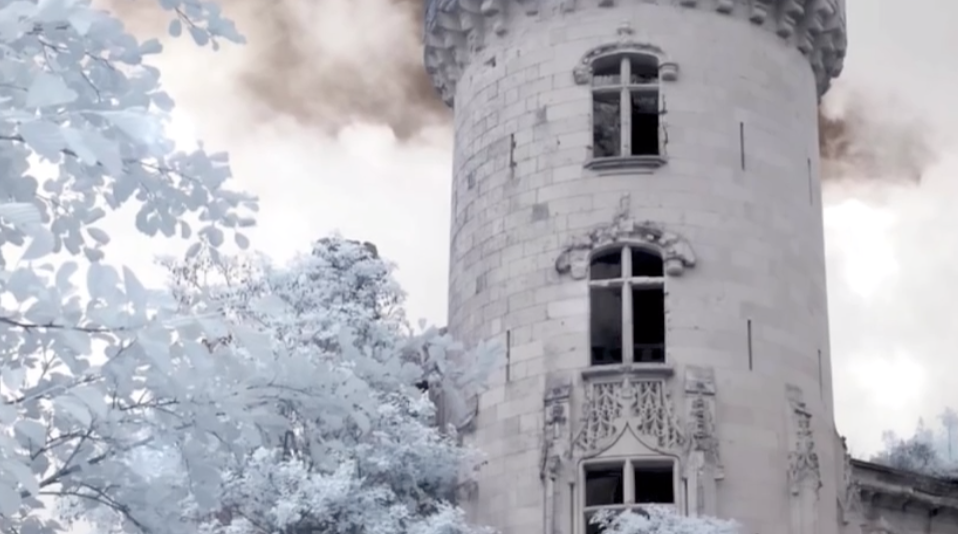 First and foremost, the castle is filled with history and has quite the tumultuous past. It dates back to at least the 13th century and was originally built as a safe haven for the notable Bauçay family, who were lords of Loudun and answered directly to the king of France himself. Over the following centuries the castle was overtaken twice by English forces during the middle ages before it was eventually given back to the French.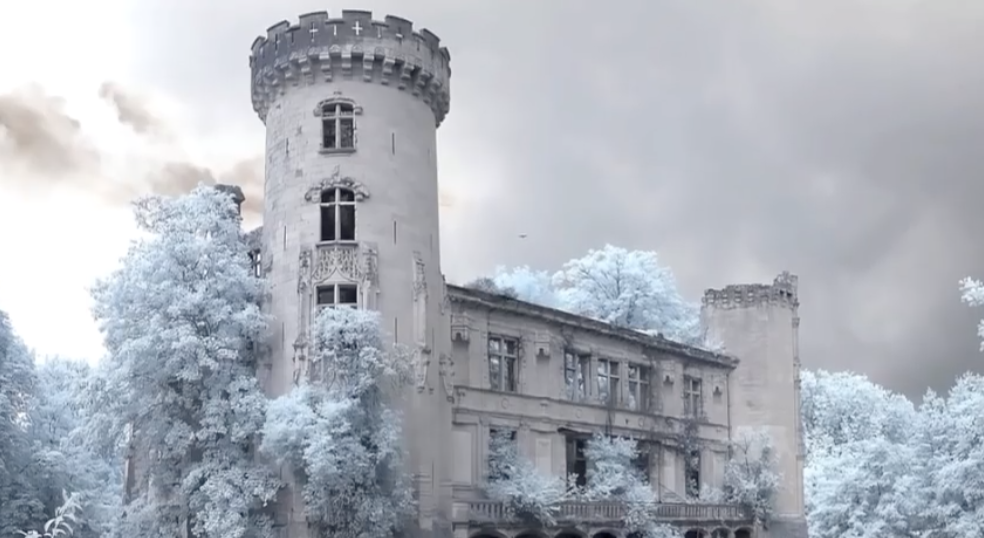 After being restored it went on to become a very popular place where nobility gathered for magnificent galas and lavish, extravagant, over the top parties. The good times didn't last long though and during the French Revolution the castle was once again destroyed after being sacked.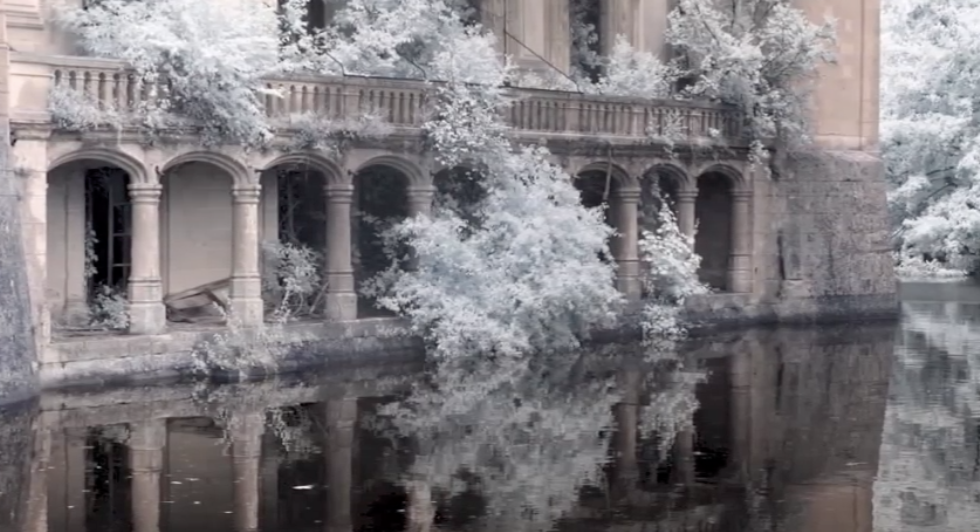 There it sat for some ten years or so before a well-heeled businessman named Francois Hennecart bought the property with the intent to once again restore it. He managed to add a vineyard but in 1857 it was taken over and passed on to Baron Joseph Lejeune, a wealthy relative of Napoleon III. He rebuilt the castle extensively in the romantic style that was popular at the time and continued on the tradition of holding lavish parties.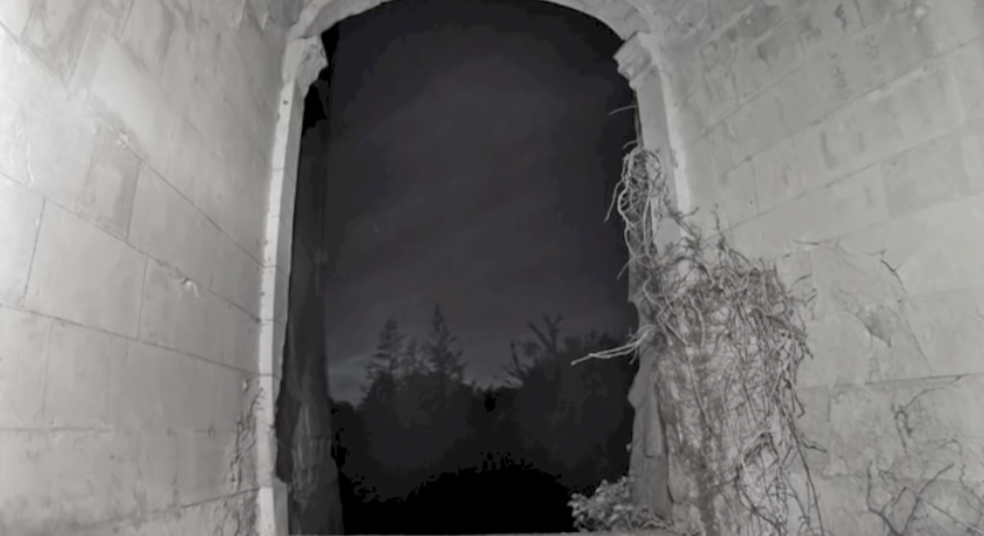 It was during a subsequent renovation in 1932 that the castle succumbed to its latest major setback and ever since then it has sat vacant. At the time, the current owner had been installing central heat and somehow a fire was sparked. The resulting damage not only devastated most of the structure, numerous rare pieces of art, furniture, tapestries, books, and paintings were sadly destroyed as well and lost forever.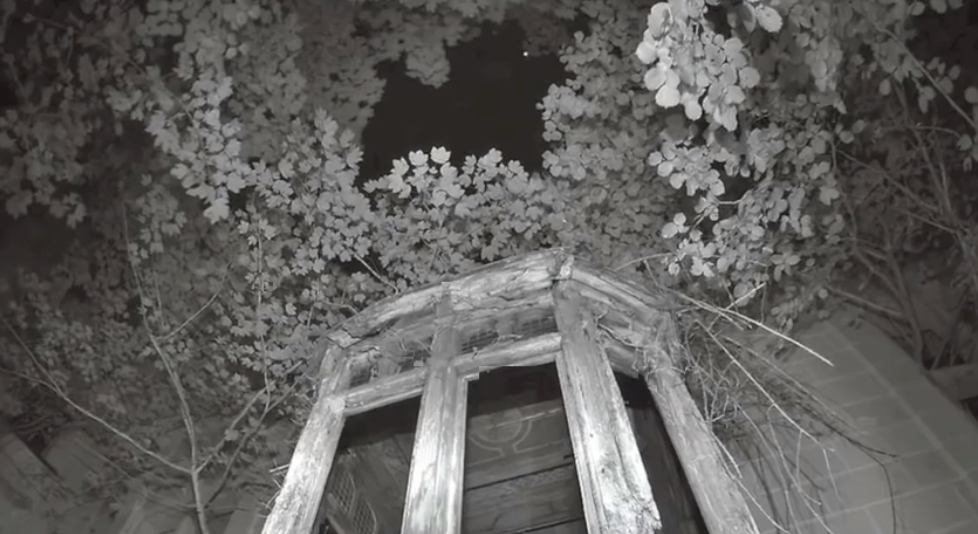 In recent years there have been a number of efforts to restore Château de la Mothe-Chandeniers, but it seems that everyone who tries gets railroaded into giving up. Hopefully a preservation society or some group can step in and help to rebuild it because it is a seriously beautiful, magically impressive castle that deserves saving.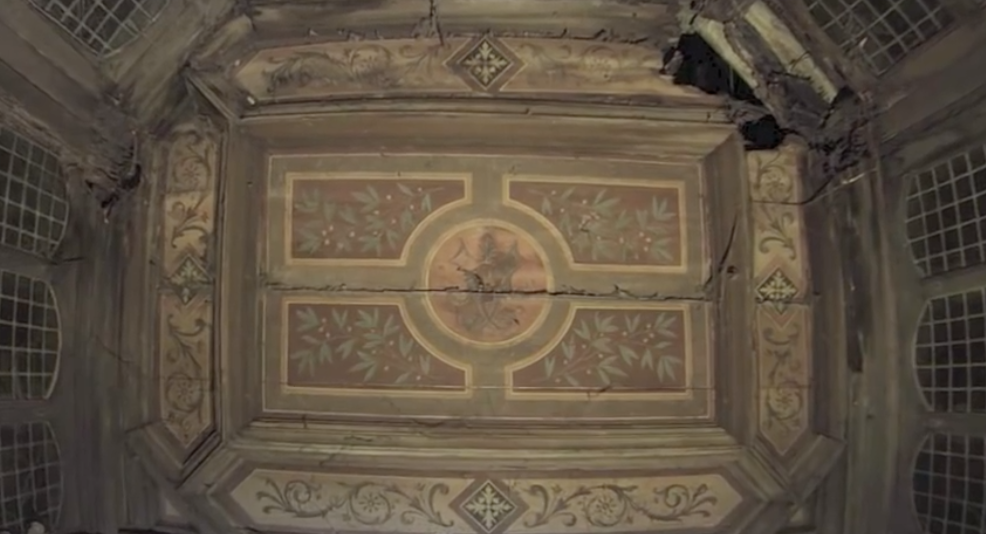 Have a wonderful day!
Please Pass This On To Your Family and Friends
In our next featured video we have handpicked one of our favorite houses from the 'Tiny House Movement'. This house may only be 140 Square Feet but it is so nice inside and out: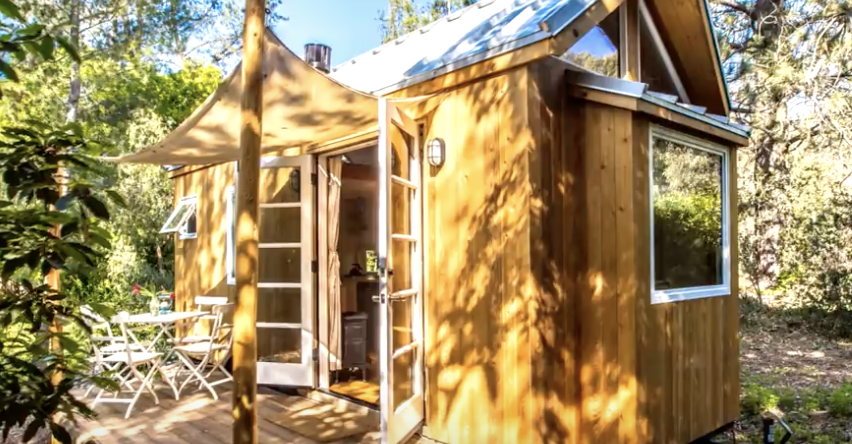 image via – youtube.com
The tiny house movement and lifestyle that embraces simple living in small spaces has grown immensely in recent years. People from all walks of life the world over are trading in their big open homes for much more modest ones. Many are attracted to the low cost of constructing, maintaining and living in these homes.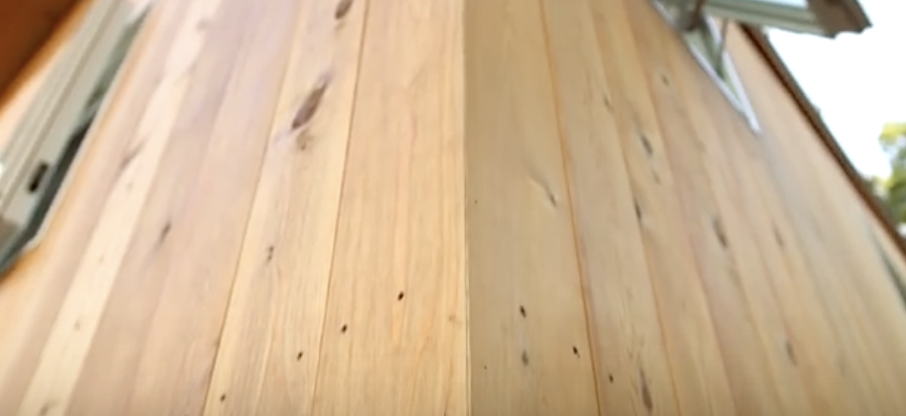 Others prefer the freedom they can often provide by being mobile or easily moved. In some places they have even become a popular option for housing the homeless. With such versatile and ever expanding uses its easy to see why tiny house living has become so popular.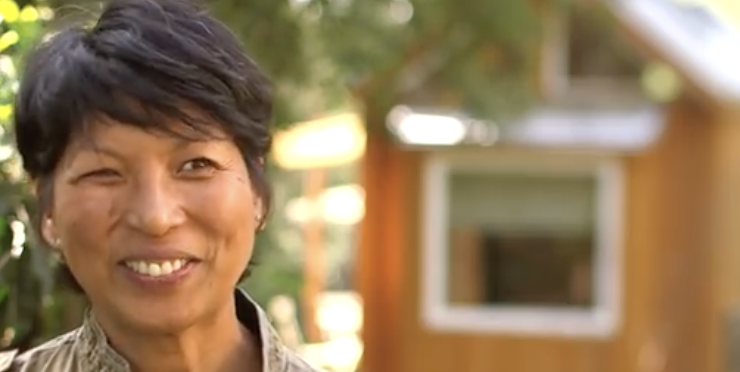 A video uploaded by YouTube channel HouzzTV gives an inside look at one woman's beautiful 140 square foot house for all those curious as to how these houses can look and what they fit. The tiny residence is located on a 1 acre lot in Ojai, California where owner Vina Lustado chose to permanently settle down.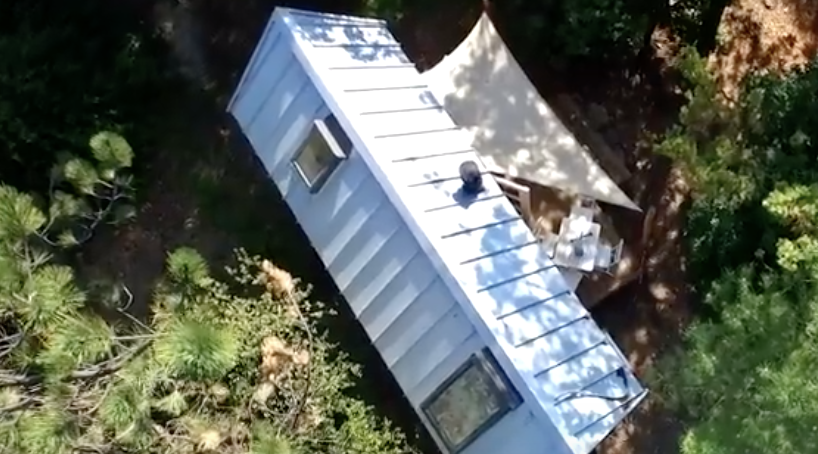 The house was constructed on a trailer with wheels so that it's classified as temporary housing in order to comply with state law that requires permanent living units be at least 600-700 sq. feet. All of the electricity is supplied by four batteries which are fed by three solar panels and a 7 gallon propane tank fuels a fireplace, stove, and hot water heater.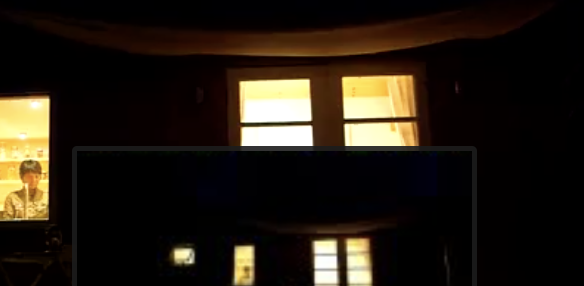 Inside, the space holds a built in desk, sofa, and loft. There are lots of neat floor to ceiling storage solutions that allow much more to fit than you would expect. Sturdy butcher block kitchen counter tops double as work space and a small refrigerator sits under them.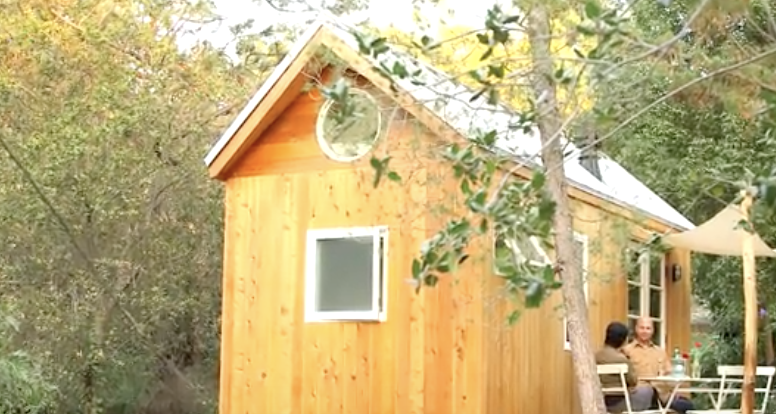 A skylight in the sleeping loft lets in natural light and can also act as a fire escape in case of emergencies. A large porch seems to double and expand the inside space outwards and can fit up to 10 people comfortably.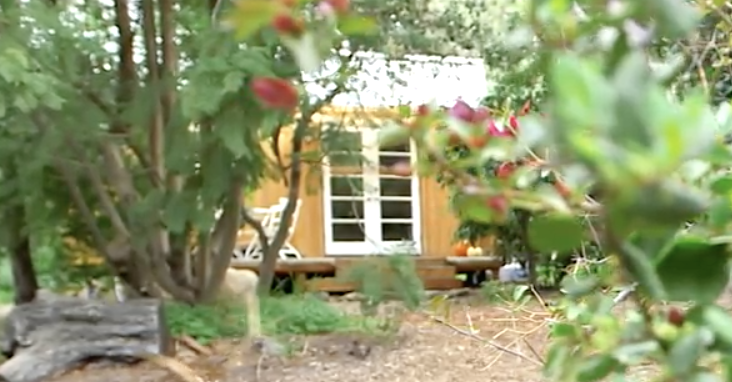 The scaled down house is eye opening as to how little a person actually needs to be comfortable and happy. Vina has fit everything in such a neat and organized fashion that she even has room for guests to sleep over in a lofted area above the desk.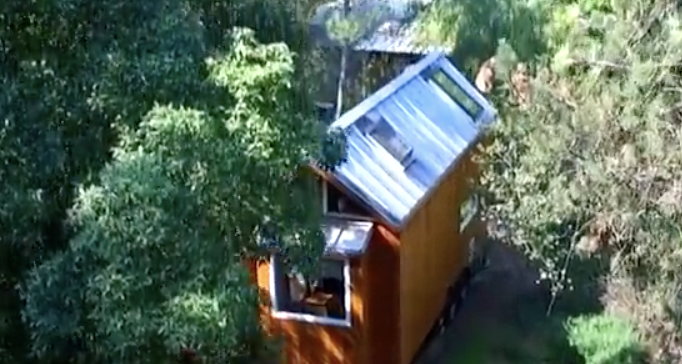 Her micro home sits among a scenic forest, surrounded by beautiful trees and nature. The lifestyle fits exactly what the relaxed and content owner was after, as she says "It's my house. If I move, it will move with me." Would you like to live in a home like this?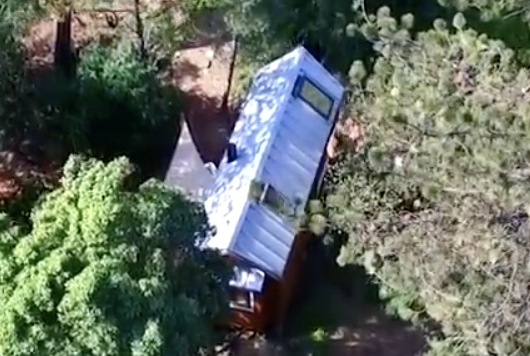 Hope you enjoy this home as much as I did.
Please Pass This On To Your Family and Friends
In our next featured video we found another tiny house built at the top of a mountain completely off the grid. The man who built this beautiful house is a professional snowboarder who wanted to live away from all the hustle and bustle of everyday life and find piece in nature: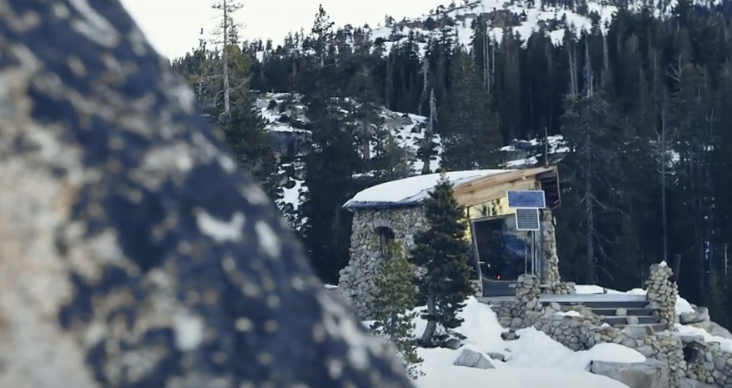 image via – youtube.com
Going Of The Grid is a series on the Seekers Stories network where Laura Ling explores the lives of people who are completely disconnected from the grid. Currently their are over 180,000 Americans a year who are choosing to veer away from the modern internet-focused world in pursuit of something simpler and more sustainable.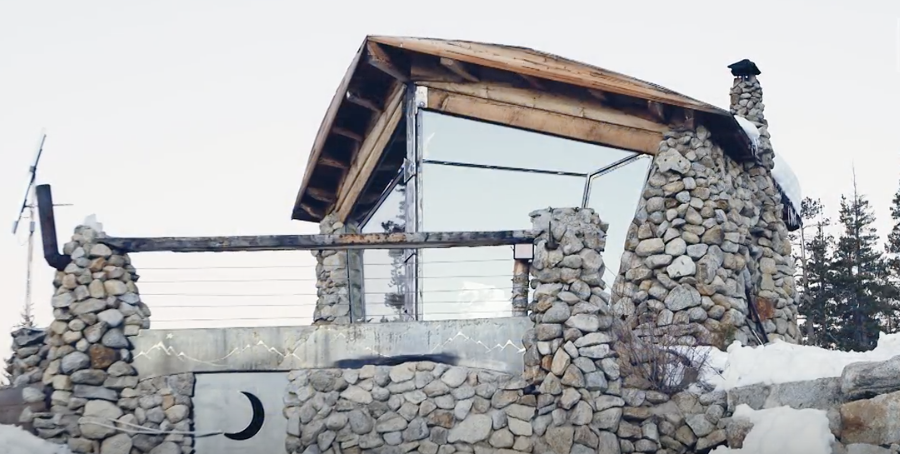 Mike Basich a pro-snowboarder decided to live life off the grid, where he built a tiny cabin on top of a mountain in Truckee, CA. His house is only 225 square feet, and sits in the lap of nature, where he awakens to the sun and goes to sleep to the sunset.  He states that unlike the city life where you are always racing time, here he can be in sync with nature while living a simple life of solitude.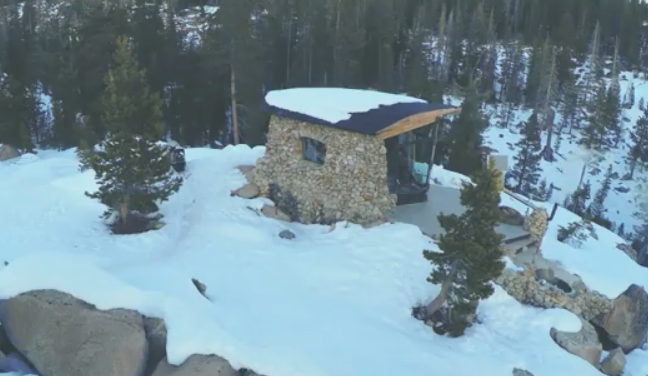 The house does not have plumbing, but does pick up running water from a stream that runs close to his tiny cabin.  The house doesn't have an indoor toilet or a real shower, but he did build a sweet hot tub outside.  The shape of the house is designed through the golden ratio which makes things more pleasant to the eye.  This cozy cabin is absolutely amazing.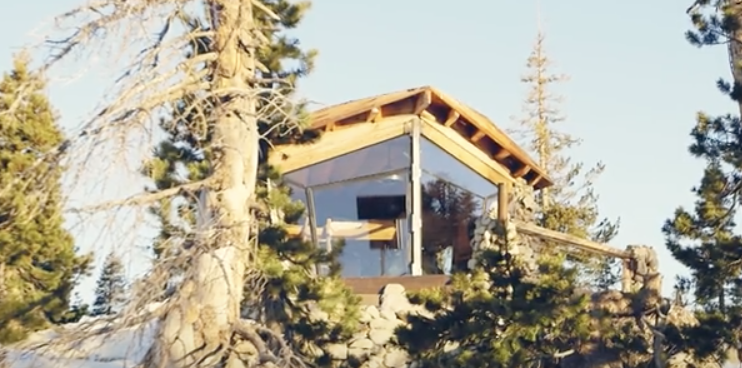 He is inspired by nature and allows it to fuel his creativity through photography.  Living off the grid is a dream that Mike has had since he was a little kid and he is finally living his dream. Would you ever live off the grid, why or why not? What do you think of Mike's tiny cabin off the grid?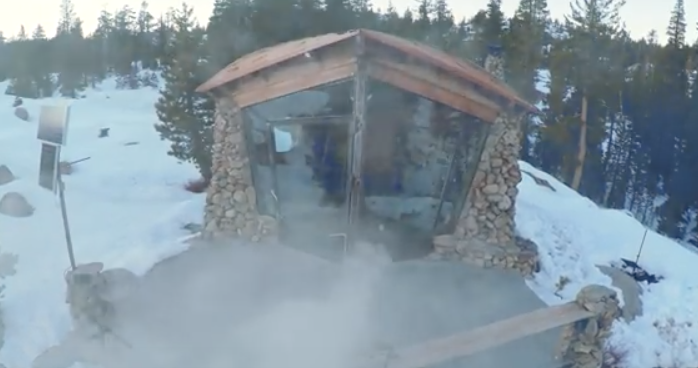 Please Pass This Beautiful On To Your Family and Friends
In our next featured video we found a cave discovered by an artist who decided to be secluded from society for 25 years and transformed this cave into beautiful art and living space.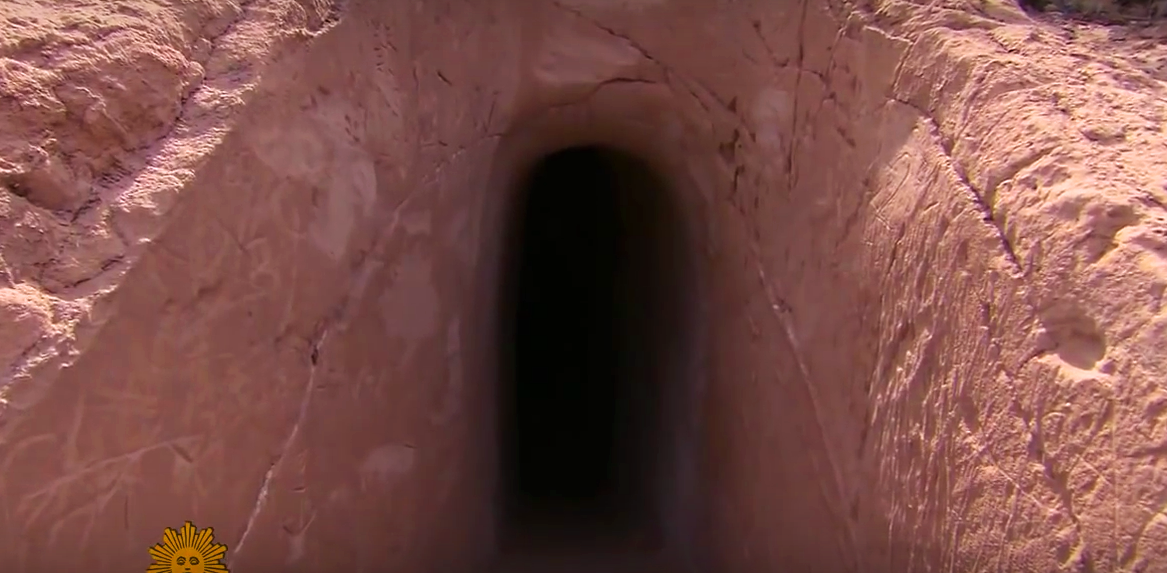 image via – youtube.com
In the high desert of Northern New Mexico, you can hear the sounds of a man entranced in his work underground in a cave.  You will see a small entry that opens into a cavern, where Ra Paulette has spent the last 25 years carving New Mexico's sandstone into magnificent art. He's spent years doing this work with the company of only his dog.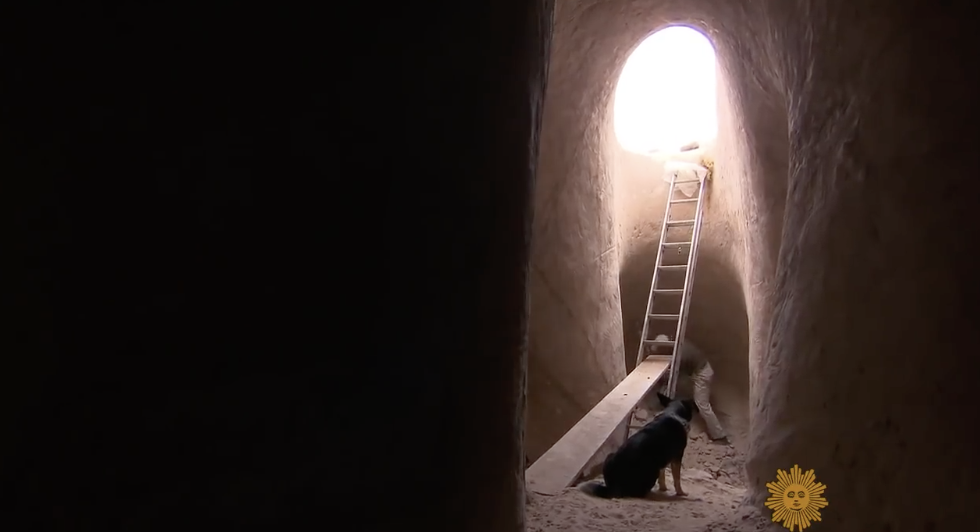 When asked if he is a man obsessed with cave digging, he gives the really thoughtful response: "Is a child obsessed with play?"  He waxes on to say, that when you love what you are doing, you are driven to do it all the time.  He sees his majestic pieces as environmental projects; his goal is to inspire people such that they open up emotionally, in response to the enormity and power of what his carvings evoke.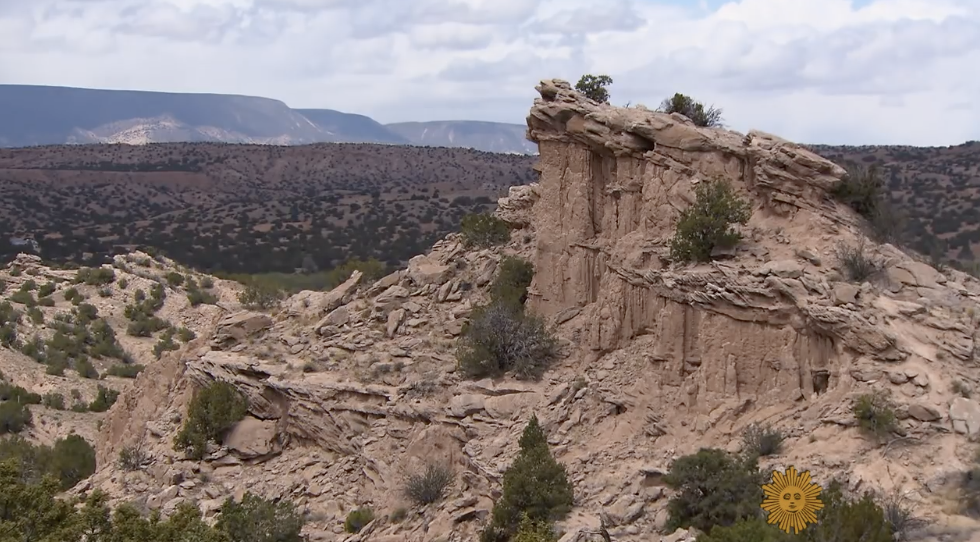 It can be said that he has created magic in the underground caves that he has carved.  They are at once intimate and overwhelming.  Interestingly, Ra doesn't see himself as an artist, but simply as a man expressing his sense of wonder in a passionate way.  I would beg to differ with his opinion that he is not an artist.  What he has created, is livable art of unbelievable power.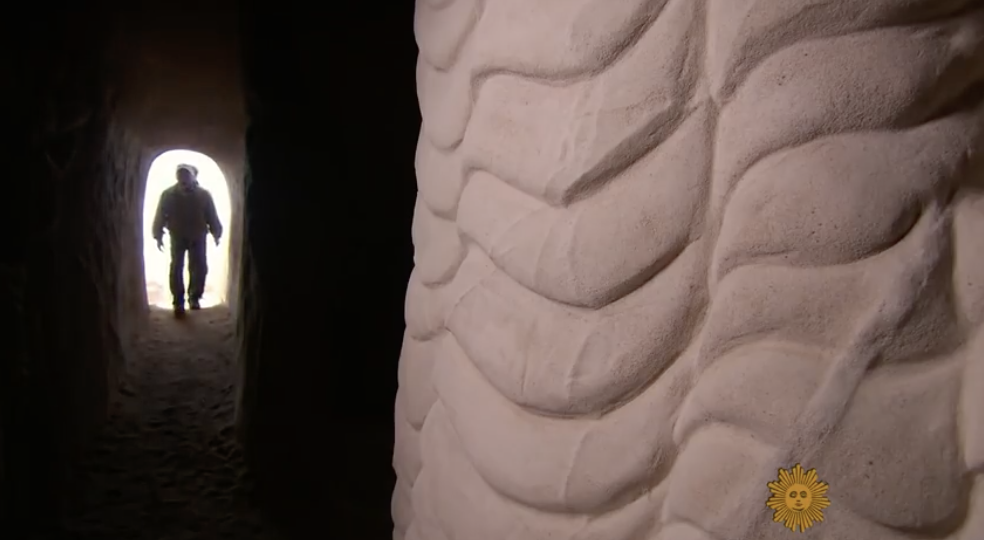 The video you are about to watch tells the rest of his story, and gives you a tour  of his magnificent caves.  Unbelievably, his work had no notoriety until a filmmaker asked to do a documentary about Ra.  Called "Cave Digger", the film ended up winning an academy award!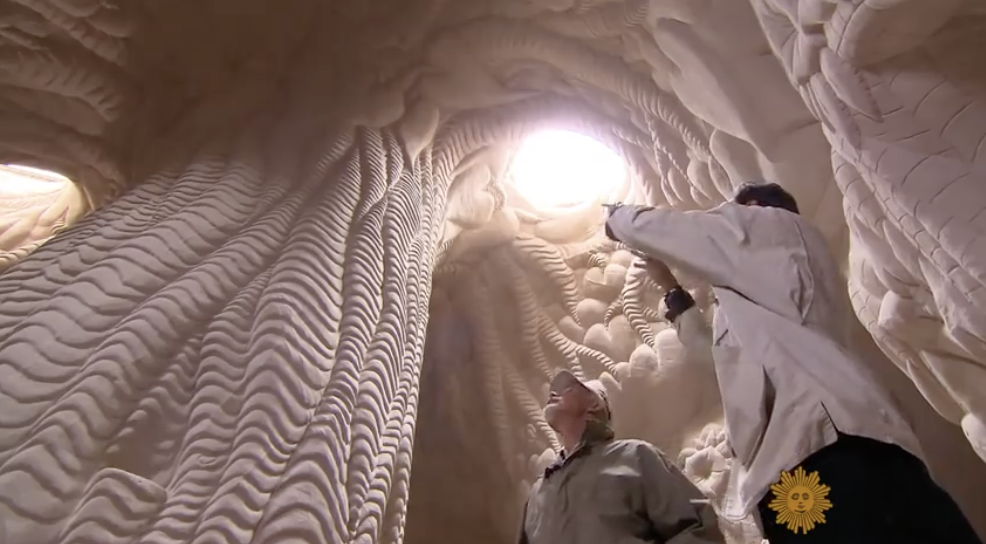 Let us know your reaction to this story of peaceful man who's purpose was a dedication to his craft.  I can guarantee that you are about to view something you have never seen before.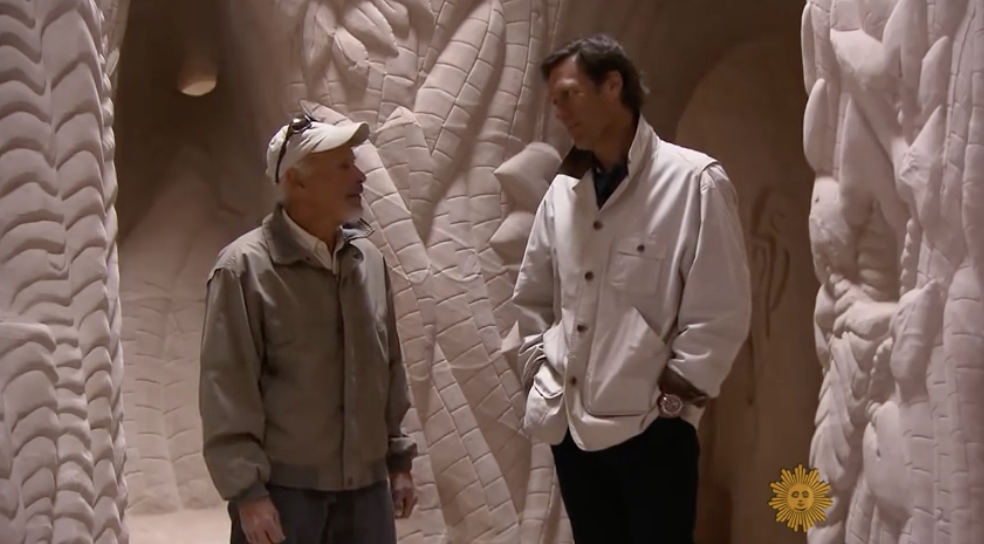 Please Pass This Onto Your Family and Friends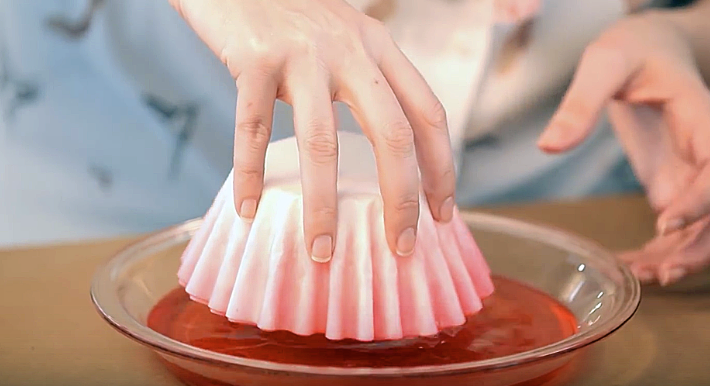 image via – youtube.com
When it comes to decorating for any seasonal holiday, you want to look festive and on-point without breaking your budget. There's no better way to achieve a fresh, spring or summer look than with these dip-dyed coffee filter flowers. While they may sound cheap and thrifty, which they are, they'll end up turning out beautiful and vibrant looking every time.
They're super easy and inexpensive to make even if you're not a crafty type of person. The homemade, handcrafted flowers make for some uniquely thoughtful decorations and they can be used as neat little candy holders or a centerpiece down a table. They're even perfect for gifting at any time of the year and no special occasion is needed to hand these beauties out. Present one to someone you appreciate and show them how much you care!
To make your own pretty dip-dyed flowers you will need the following items; coffee filters, food coloring, cups, scissors, a shallow dish or pie plate, warm water, a hot glue gun, a cooling rack, and a baking sheet. In the accompanying video Marianne from HGTV Hand-Made shows us step by step exactly how to make these flowers. Read on below for instructions and watch her transform plain old coffee filters into pretty spring blossoms.
In a shallow dish mix up the dye one color at a time, using a ratio of 10 drops of food coloring to one cup of warm water. Take a stack of about 10 coffee filters and place them upside down in the warm water. Remove them once you notice that the dye reaches the top edge of the filters and place them on a cooling rack to dry.
Make sure to place a baking sheet under the cooling rack to help contain the mess and catch any dye-colored water that drips off the filters. Now repeat the process with the other colors you want to make and allow them all to completely dry before moving on to the next step.
To make the flowers, start off by taking a paper cup and carefully trim it down with a pair of scissors so that it's about 1½ inches tall. Use a total of 3 coffee filters from 2 different colors each and stack one bunch atop the other. Flatten them down and fold them in half, then cut a 1-inch notch in each fold.
Fold it in half again (so it's in quarters) and cut a one-inch notch in the resulting fold, plus another notch in the middle of the fan-shape that you have at this point. Unfold it one time, so that it's still folded in half, and trim away the edges near each of the notches so that they end up resembling petal-like shapes.
To assemble each flower, take a cup and dab a little bit of hot glue in the center of it. Take one colored coffee filter, center it over the cup, and press it down into the glue. Fold the sides down roughly around the cup and then take another filter and glue it atop that one.
Take the third and final filter of that one color and glue it to both the bottom and up the sides of the cup, so that it's covered. Now take the 3 remaining filters from the second color and glue them all to the bottom of the cup. You can fan the filter edges out gently and arrange them so they look fuller, and now they're ready to use!
Let us know how yours turn out!
Please Share This With Your Family and Friends 🙂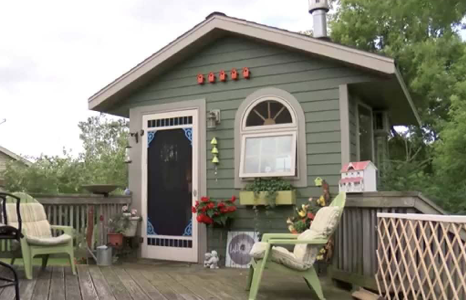 image via – youtube.com
Women often wear many hats, in the course of their days, that can be both fulfilling and over-whelming.  Finding time for themselves to focus on their own needs can be a challenge, but it is important to an overall sense of wholeness and well-being.
Barbara Teckles was an aspiring writer, whose contractor husband worked from home as well.  She had heard of a recent trend for women to find a personal space, similar to the "Man Cave", which has been named a "She Shed".  She needed a space separate from the house to not only pursue her writing, but to unwind, do yoga, and enjoy a kind of solitude that would fill her up in a spiritual sense.
Barbara's She Shed, is 120 square feet, of charm and tranquility…dubbed "MY SPACE.CALM". You will hear her tell her story of her handicapped dachshund who has been an inspiration for her writing, and for her journey of coming to understand her desire to have a place solely for her own needs.
Her husband, lovingly built her She Shed adjacent to their home, and I think you will find thefollowing footage inspirational.  Whether you can afford something like this, or just need to carve out a space within your home, that will help you to be more centered…you will find this video quite useful in reflecting on what it is you do need.
We'd like to hear your thoughts after viewing this footage.
Please SHARE This With Family and Friends 🙂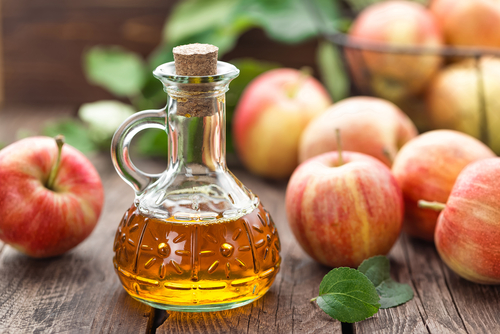 image via : shutterstock.com
Vinegar is arguably one of the most useful substances on the planet, at least when it comes to making life in your home easier, less expensive and safer! Why use nasty chemicals that cost an arm and a leg when you can use something that has been proven by time and countless mothers and grandmothers? I personally use vinegar for more things than I can count, and I have known about the wonderful liquid since before I can remember because my mom used it for literally everything. We are going to thoroughly run through some of the best little known vinegar life hacks that will make your life so much easier.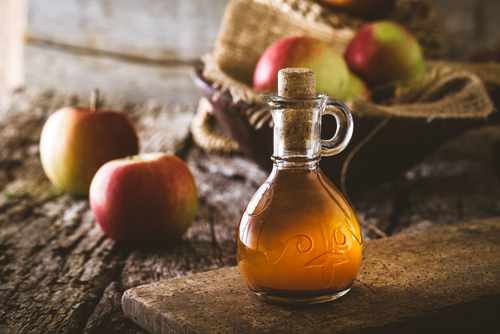 Is your drain clogged? Try pouring baking soda, followed by vinegar, down the drain and watch the magic. Something gooey sticking to your wall? Grab the vinegar and give it a squirt, then easily wipe it away.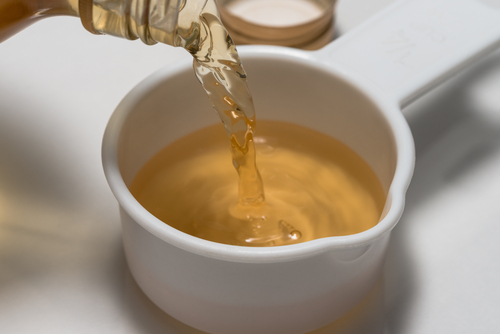 Does your trash can smell like garbage, even when it's empty? Soak a piece of bread in vinegar and leave it in the garbage can overnight, and voila, no more stank. It can also be used as an all-purpose cleaner: just fill up a spray bottle with one third vinegar and two thirds water.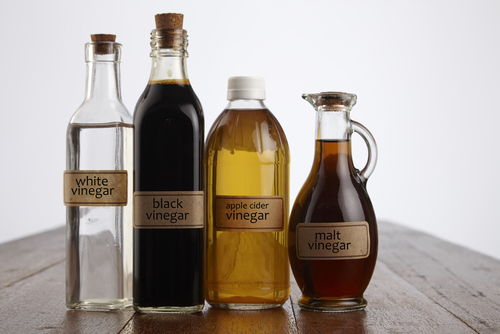 Too many fruit flies? Fill a glass with apple cider vinegar, cover it with plastic wrap, and poke a few holes. The flies enter, but cannot escape. It can even be used to straighten clothes if an iron isn't available. A few other uses include keeping cats off the furniture, helping cut flowers stay fresh longer, getting tough stains out of pots and pans and cleaning glasses for a smudge-free sheen. Let us know what you think in the comments.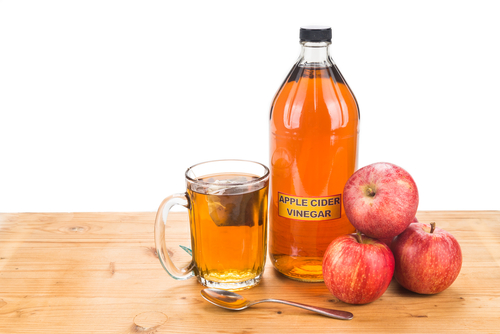 Hopefully you find these helpful tips and tricks over the next few months.
Please Share These Vinegar Hacks With Family and Friends
––––––––––––––––––––––––––––––––––––––––––––––––
If you found these 10 Vinegar Life Hacks helpful keep scrolling for more awesome vinegar life hacks:
––––––––––––––––––––––––––––––––––––––––––––––––
Check out this Awesome Vinegar Shower Head Cleaning Life Hack everyone should know: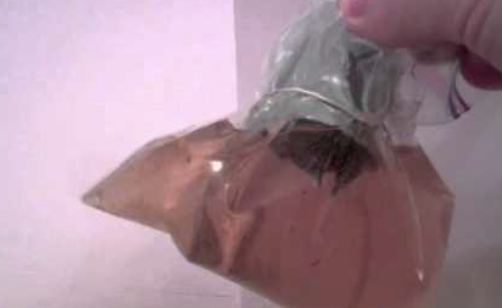 image via – facebook.com
When it comes to cleaning just about everyone loves learning new simple ways to get the same old things done. It can be fun and interesting to discover what nifty and quick solutions people have come up with to solve common problems. This video, from YouTube channel Outdoors and Gear Review highlights a helpful trick for dealing with a common and difficult problem you're likely to encounter when tidying and cleaning your bathroom up; hard water deposits and stains.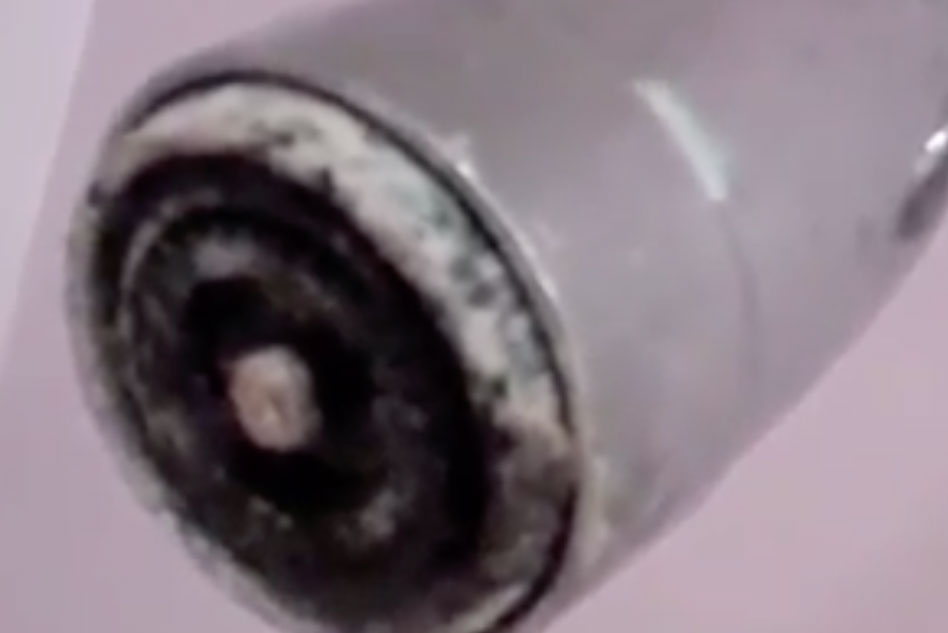 Hard water can be a real pain in the neck and the nasty looking stains and blemishes that it leaves behind on bathroom and kitchen surfaces can be extremely hard to fully remove.  The ugly spots and stains are caused by water that contains large amounts of minerals such as limestone, calcium, and magnesium.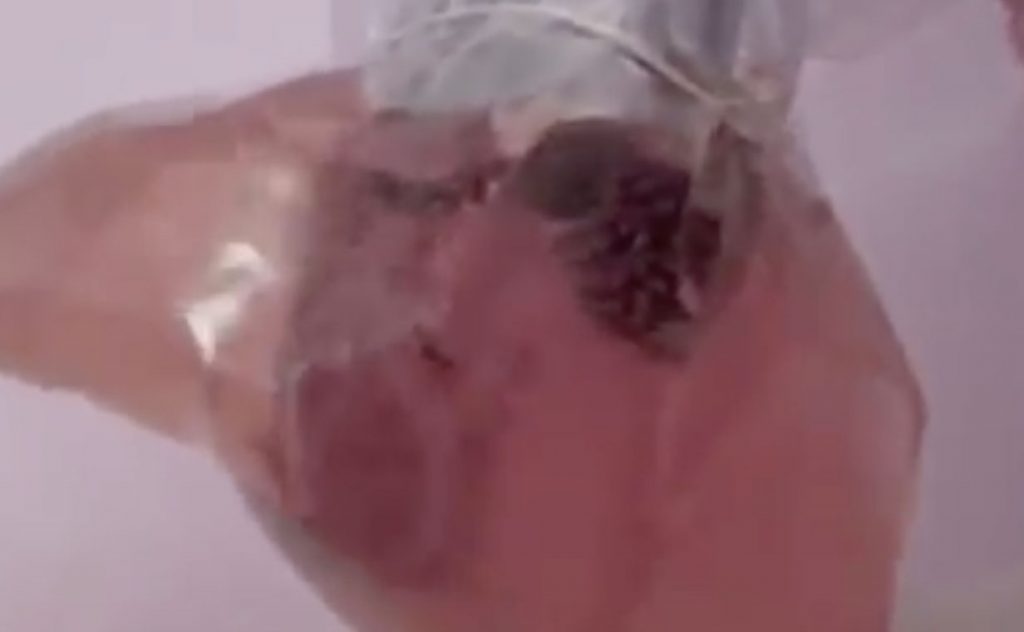 These metals and minerals are naturally occurring, most often in areas with low water tables and mountainous regions, and water that contains them is perfectly safe to use and drink. The biggest downside to it is the crusty, whitish colored mineral deposits and stubborn stains it leaves behind. Over time these gradually build up on stuff, especially faucets and shower heads.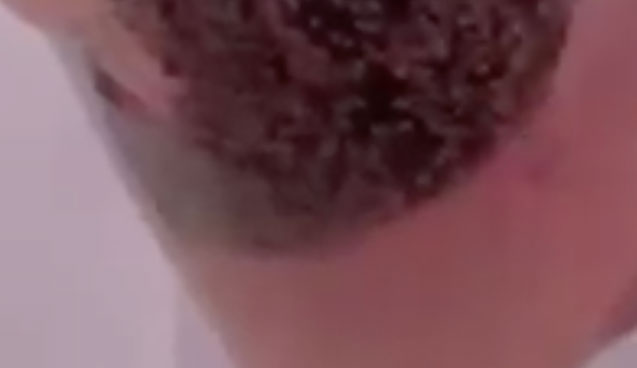 Many people struggle to remove these stains and often think that they need strong, harsh chemical cleaners to get rid of them effectively. However, there's a better and more affordable way to go about cleaning a shower head with crusted on mineral build up. All you need is apple cider vinegar, a Ziploc bag, and a rubber band.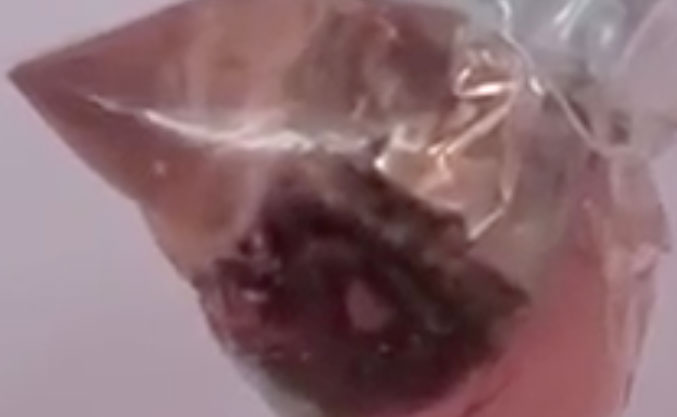 Simply pour some apple cider vinegar into the plastic bag and place it over and on the shower head. Use a rubber band to secure it in place and then leave it on overnight. Remove the baggy the following day, wipe the shower head clean, and it should be restored to its former glory!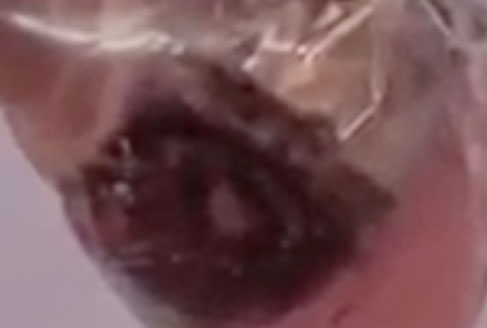 Check out the video for more information and to see just how shiny and spotless looking it turns out. This may be the fastest, easiest, and most natural way to clean hard water stains. It requires minimal effort or exertion on your part so try it the next time you're stuck cleaning the house!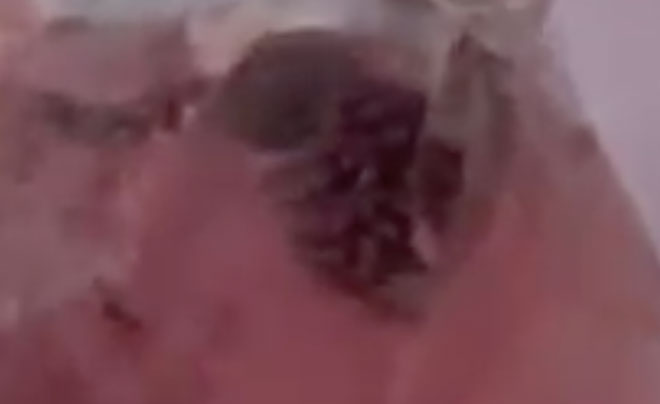 Have you tried any of these? Will you be trying any? Let us know..
Pass This Onto Your Family and Friends
––––––––––––––––––––––––––––––––––––––––––––––––
If you found this gross and grimy vinegar shower head cleaning life hack helpful keep scrolling for more awesome life hacks
––––––––––––––––––––––––––––––––––––––––––––––––
Check out These 5 Awesome Vaseline Life Hacks Everyone Should Know: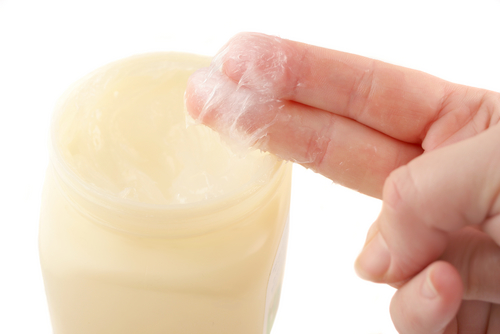 image via – facebook.com
While you may only think of Vaseline as an integral part of your grandmother's home remedies and go to solutions, it actually really is a product that can seemingly do it all. People use the petroleum based, gooey, slippery substance for all sorts of things. There are countless household and beauty tricks that involve it, whether it's loosening stuff up or smearing some on minor cuts and burns to help them heal. This article and video focuses on several beauty related uses for the product that may prove useful and come in handy, and will definitely save you time and money.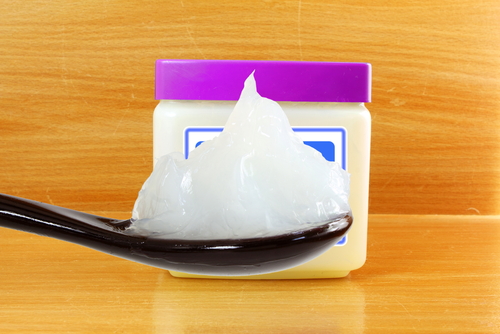 If you love to paint your nails then you likely have encountered polish bottles with their tops stuck on them. It takes almost superhuman strength to loosen and get them them of when they dry on and stick like that. To prevent this, take a cotton swab and dab some Vaseline around the base of the bottle opening and on the threads where the cap twists on, now it won't stick the next time you go to open it.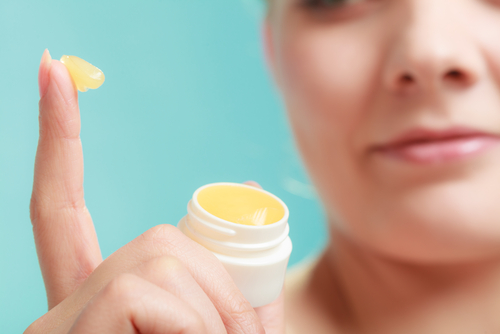 Another nail polish trick is to coat the skin around your nails with some Vaseline before painting them. This will keep the polish from sticking to your skin, cut down on the clean up, and make your paint job look all the more professional.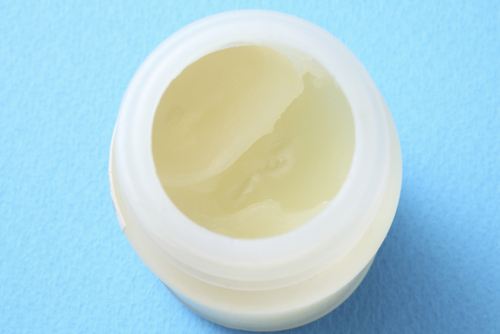 If you have rough, dry skin on your feet rub a little Vaseline on them before you go to bed. Slather some all over your feet, then put on a pair of socks, and wake up to smooth soft skin. For those of us with sensitive ears that act up and become sore when wearing earrings, try rubbing Vaseline on the metal stud part that goes through your ear.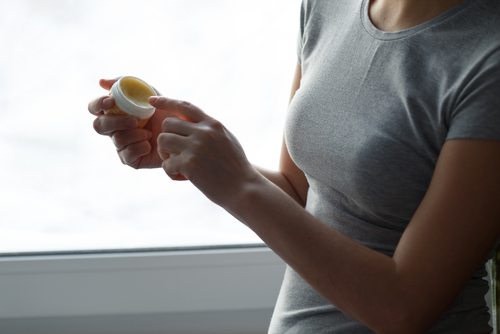 By coats the earring it helps them slide through and lessens any negative reaction or sensitivity you may have. If the scent of your perfume disappears way too quickly take some Vaseline, apply a thin coat to the area where you plan to spritz it on, then spray the perfume over that area. This works great at holding the fragrance and makes it last much more longer, plus it won't alter the perfume's scent.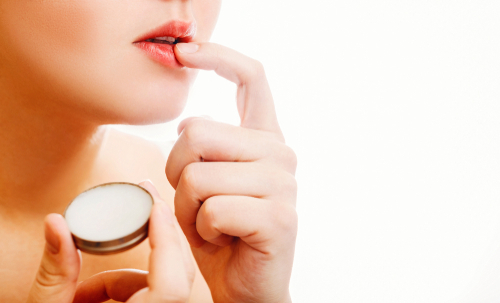 If you haven't already, toss a small jar of the wonder product in your bag so it's always on hand close by. Use it to touch up makeup, soften rough skin, loosen stuck tops and lids, or as a lip gloss/chap-stick stand in when you inevitably lose or misplace them.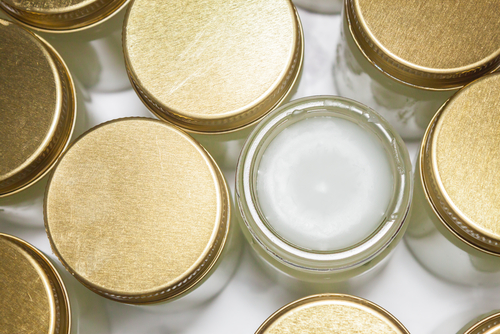 Besides being versatile, it's also widely available and can be found in practically any pharmacy, health, convenience or grocery store around the world. Best of all, Vaseline is relatively cheap and costs only a few dollars, with a jar of it easily lasting a year or two before running out. With Vaseline, the possibilities may just be endless!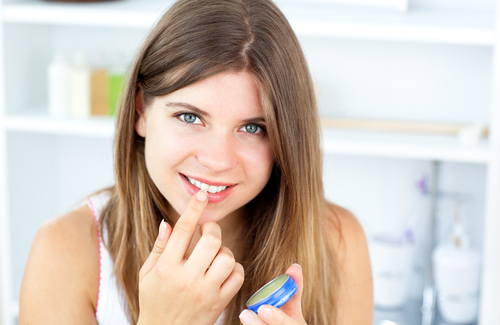 Have you tried these life hacks?
Please Pass This Onto Your Family and Friends
––––––––––––––––––––––––––––––––––––––––––––––––
If you found these 5 Vaseline Life Hacks Useful keep scrolling for more amazing life hacks:
––––––––––––––––––––––––––––––––––––––––––––––––
The Next Batch of Life Hacks are some incredibly useful winter life hacks that will make your life so much easier this winter: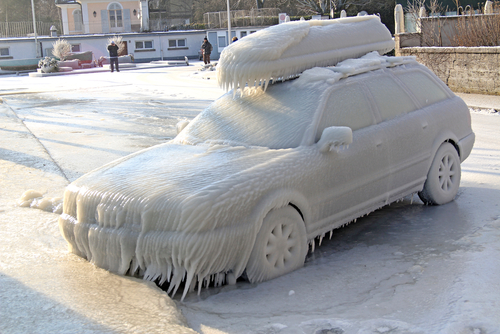 image via : shutterstock.com
Along with the cold weather, there are a number of special challenges that winter brings along with it, and we all have to just deal with them! Dry skin, chapped lips, stuffy noses, darkness at 4PM, winter storms, the list goes on and on. One of the most annoying things by far is clearing walkways and driveways of snow and ice. The same goes for cars, but while you can often drive through a little bit of snow, you can't with an ice-covered windshield. Not only is it illegal to drive with an obstructed view, it's also insanely dumb and extremely dangerous!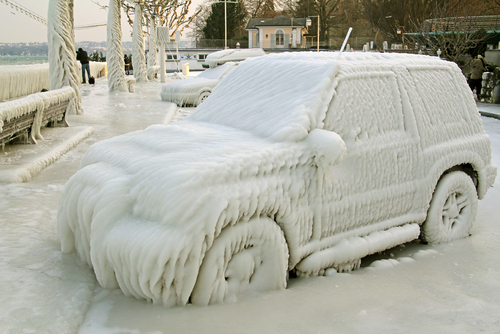 While defrosting the car and scraping ice off the windshield seems like a necessary evil, it doesn't have to be. You really don't need to wake up extra early just to stumble around in the freezing cold darkness so that you can drive to work. Instead, you can save yourself some time and energy by doing the following: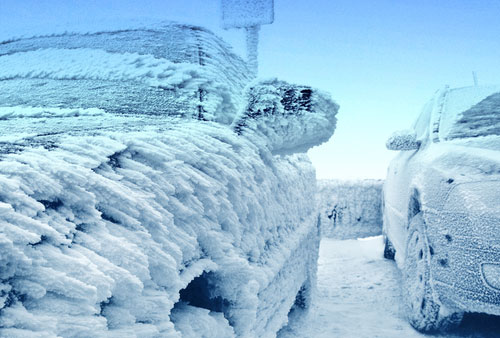 In a spray bottle container mix together 2 parts isopropyl alcohol with 1 part water and then add in 1 tablespoon of liquid dish soap. Shake it up, spray it directly onto an icy windshield, and watch the ice literally melt away right before your very eyes!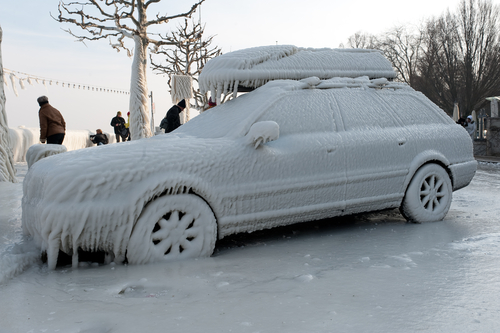 This rubbing alcohol spray is the perfect thing to have on hand for freezing cold mornings and icy windshields. You can leave the bottle in your car and it won't even freeze, unless it gets well under zero. That's because the freezing point of isopropyl alcohol is -128.2 degrees Fahrenheit, so when you spray it on the ice, it doesn't freeze up. Instead, it helps to melt the ice and keeps it from re-freezing. Since all you have to do is mist it on, it's by far the quickest and easiest way to clear a windshield that's coated with a thick layer of ice.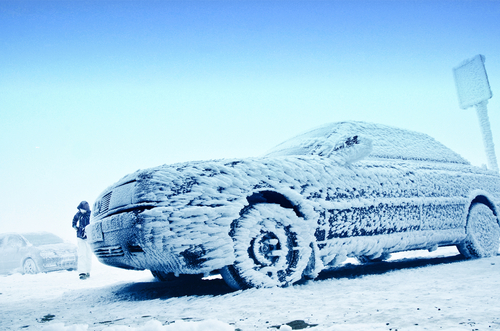 Don't forget to check out the video to see exactly how well this works in action and be sure to pass it along to those who could use the smart tip. If it can make someone's life a little bit easier this winter, then it's worth it!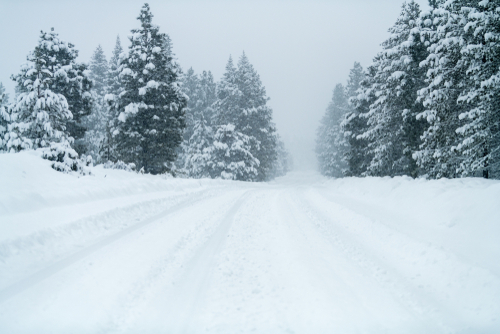 This is super helpful for those rough winter months.
Please Pass This Onto Your Family and Friends
––––––––––––––––––––––––––––––––––––––––––––––––
If you found this awesome winter life hack help keep scrolling and reading for 7 More Amazing Winter Life Hacks: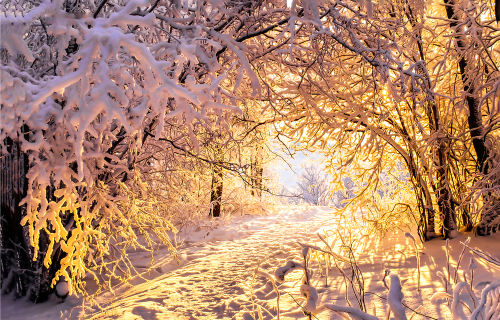 image via – Shutterstock.com
Winter is tough. Along with the cold, dry weather comes a number of challenges that we all have to deal with. Cars need to be cleared of snow and ice and the same goes for walkways and driveways. Traveling often becomes way more difficult than usual and to top it off our health also takes a tumble for the worse.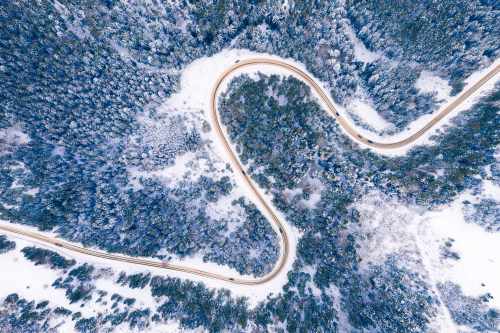 Many of us are plagued by dry itchy skin, sore chapped lips, and stuffy noses that just won't go away. These things quickly add up and can make it seem like winter is dragging on forever, especially when problems pop up outside on top of the health issues we may be facing.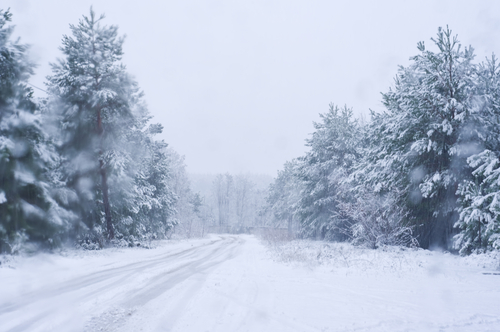 Which is why these simple winter hacks, covered by the Millennial Moms YouTube channel, are perfect for right now. The video features some of the most clever ways to solve common winter woes and it might offer a solution to a problem you're currently dealing with. These are some of the best hacks shown in the clip, but there are a total of fifteen, so be sure to check it out for all of the rest.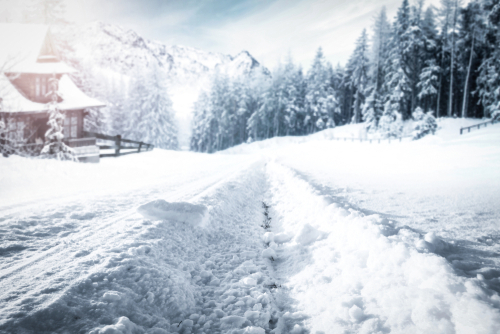 1) Winterize Boots- This trick does the job to keep feet warm and dry inside of boots that aren't waterproof. After putting on your socks take two large plastic Ziploc bags and stick a foot in each. Grab a couple of rubber bands and slide them on over the bag to secure it in place and seal the top off around your leg. Pull on your boots and say goodbye to cold, wet feet.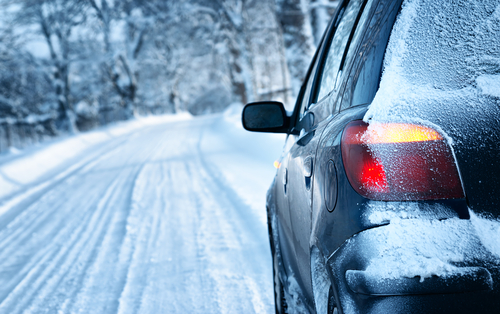 2) Prevent Static Build Up In Hair- Pull a dryer sheet on over the bristles of your hair brush so that they poke through. Brush your hair as normal to eliminate the static, plus it'll smell clean and great.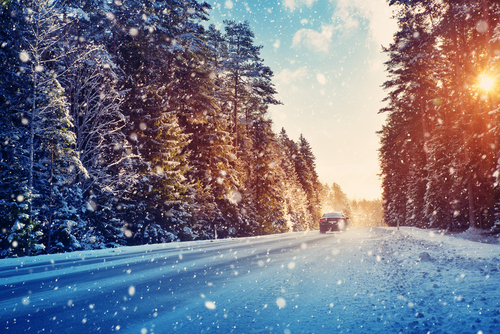 3) DIY Boot Inserts- Maintain the shape of tall boots by cutting a foam pool noodle into thirds or fourths, then stick a piece in each boot and they'll stay upright, making them easier to organize and wear later on.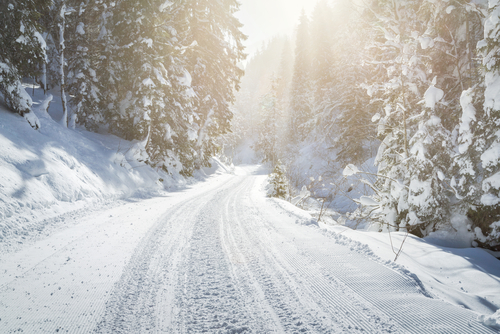 4) Stop Wipers From Freezing to a Car Windshield- Take an old pair of long cotton socks and slide them over each wiper, puling it down as far as it can go or reaches. This will prevent wipers from freezing and/or sticking to the windshield, and makes life all the more easier.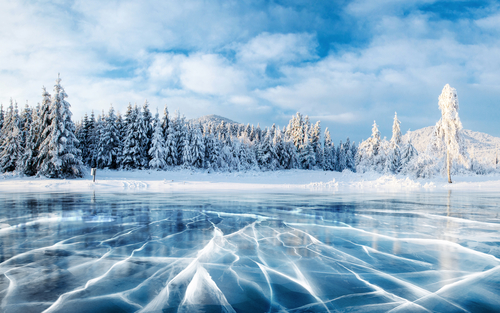 5) Organize Winter Gear- Hats, scarves, gloves, mittens, hand warmers, neck warmers and all other winter accessories can be neatly stored in one accessible place with a shoe organizer. Hang it over a door and never search for lost gloves again.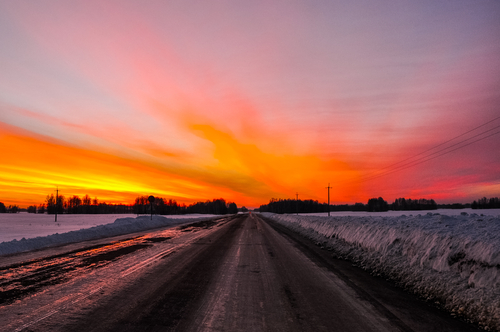 6) Windshield Treatment- This one is the best! A combination of vinegar and water works wonders at preventing frost and ice from building up on car windshields and windows. Mix the two liquids up in a spray bottle, spritz it on car windows, then wipe off with a soft cloth.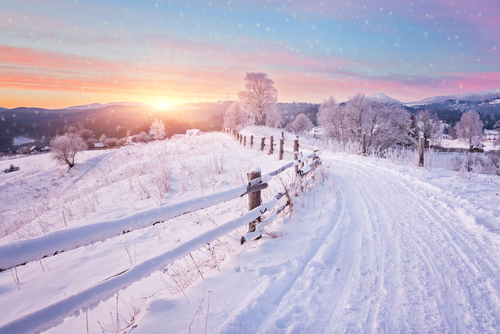 7) Boot Tray- Keep floors safe, clean, and dry by making your own boot tray. This one is much more appealing than commercially available ones and works even better. Fill a large metal cookie sheet with a layer of decorative rocks and put it near the door so that when people enter they can immediately place wet boots on the rocks. The water will drip through the rocks to the bottom and soon evaporate. Don't forget to check out the rest of the tips covered in the clip and be sure to pass it along to those who could use these smart hacks to make their own lives easier.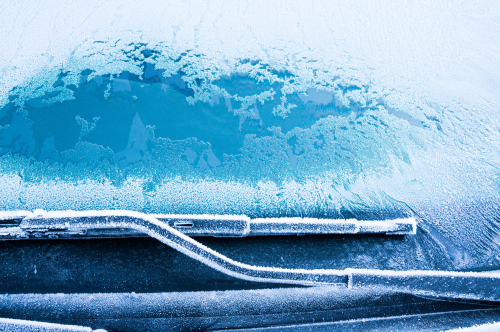 These are just really helpful.
Please Pass These Awesome Winter Life Hacks To Your Family and Friends
––––––––––––––––––––––––––––––––––––––––––––––––
If you found these 7 incredible winter life hacks to be helpful keep scrolling for a — For 12 Awesome Car Cleaning Life Hacks You Probably Haven't Heard About: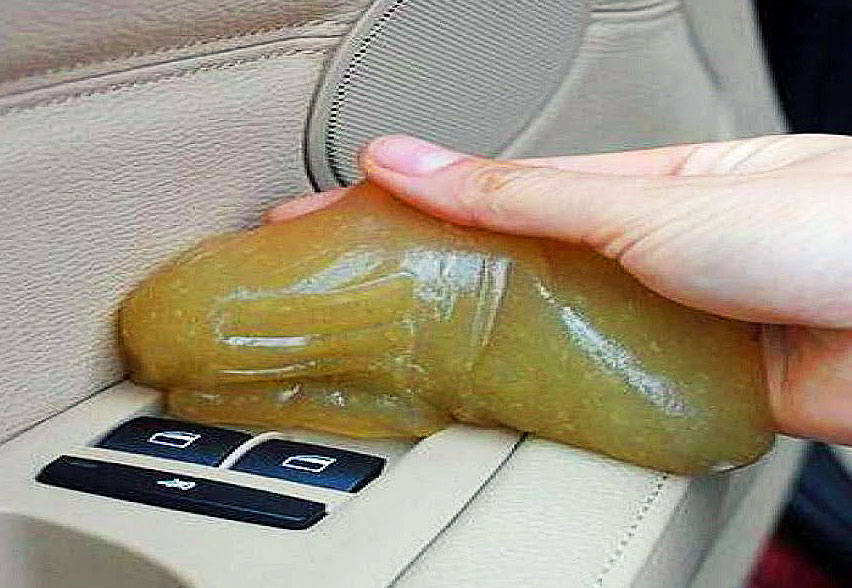 image via : facebook.com
Having your car professionally detailed can easily end up being quite expensive.  While it's always nice to have a sparkling clean car, it's even better when you can have it without spending a small fortune.  Thankfully there are all sorts of cheap ways to clean your car with common items that you probably already have around the house. They can do the job just as well, if not even better, than what professional cleaners use.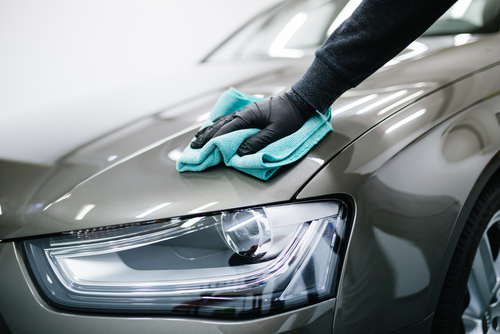 These are just a few of the handy tricks covered in the accompanying video so be sure to check it out for even more: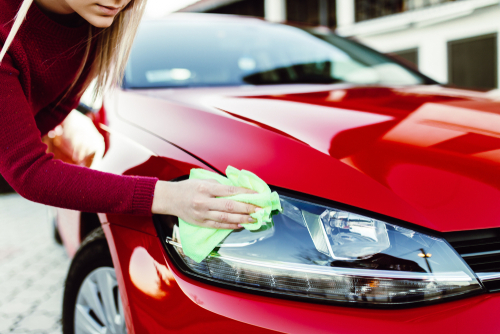 Clean your headlights with toothpaste.  Use regular toothpaste, not the gel type, to polish up car headlight lenses by rubbing it on evenly with a cloth.  Move in quick circular motions to then buff it off and you should notice the grime and fogginess disappear.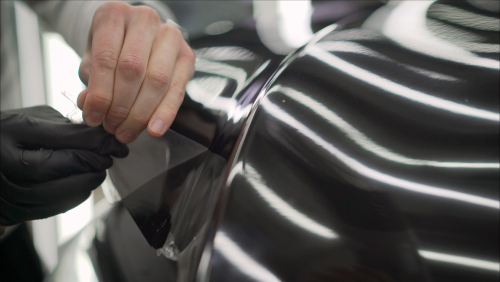 Remove stubborn old bumper stickers cleanly and completely with WD-40.  Simply spray the sticker with WD-40 and let it sit for a while, the sticker will absorb it, then you can peel it right off.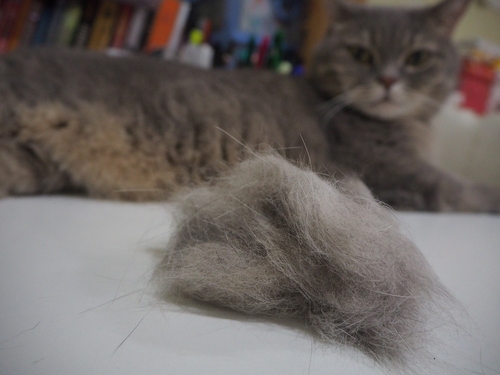 Remove pet fur from carpets and seats with a spray bottle, water, and a squeegee.  Spray the water on the seat and then move the squeegee over the area, it will gather and lift up the hair so you can easily pick it up.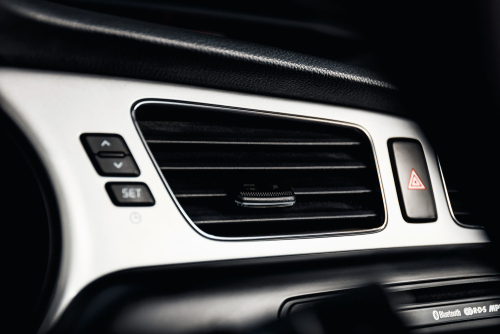 Clean air vents with small foam brushes.  They can easily fit in even the smallest vents and pick up all the dirt and dust inside them.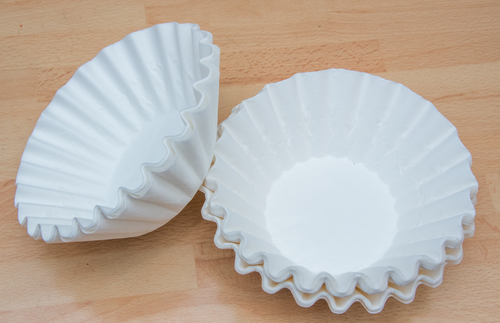 Use coffee filters to dust your car dashboard.  Unlike cloth towels and paper towels, coffee filters won't leave behind lint or just push dust around.  Instead they work great at picking up dust and you can toss a few in the glove compartment for whenever you might need one to freshen up the dash.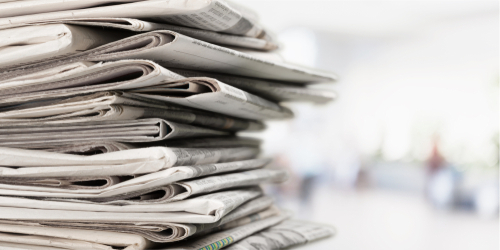 Get streak free windows by cleaning them with newspaper.  It's the cloths and paper towels that leave streaks when you clean your windows so don't even bother using them.  Instead, spray down the window with cleaner and wipe it off with a piece of newspaper as you normally would.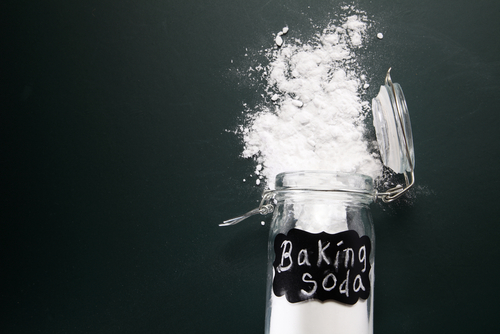 Get rid of stubborn, lingering odors by sprinkling baking soda on car seats and carpets.  Let it sit for a couple of hours before vacuuming it up. The baking soda should absorb the foul odors, leaving your car smelling fresh and clean.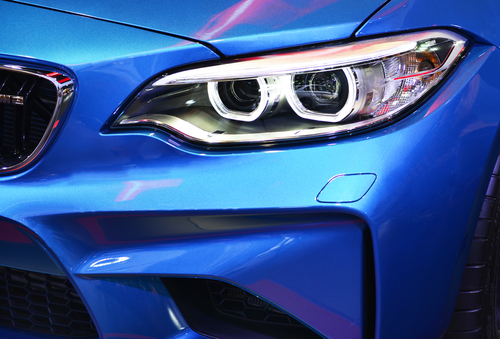 There are even more clean car tips covered in the video and it might just have the solution you've been looking for so be sure to check it out!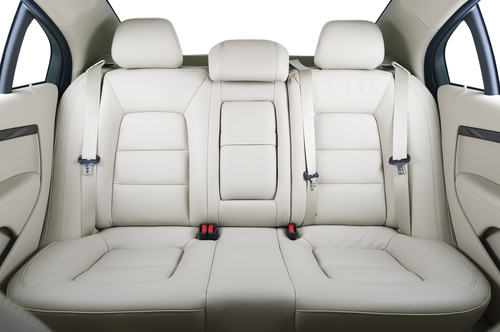 Will you be trying any of these? Let us know
Please Pass These Awesome Car Cleaning Hacks To Your Family and Friends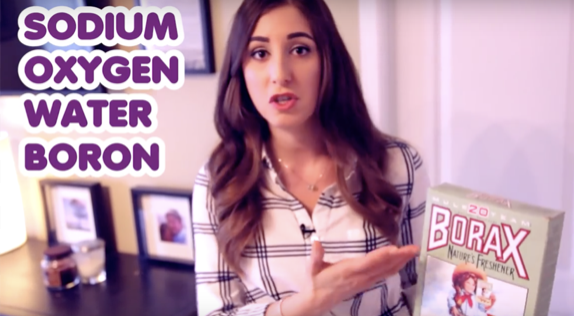 image via : youtube.com
Everyone loves a clean house, but only a select few love to spend hours to achieve desirable results.  Personally, a clean house makes me happy, and I am always looking for really useful hacks in which people have combined easy ingredients that do the job.
The queen of cleaning, Melissa Maker, has put together the YouTube channel "Clean My Space"; her tips and presentation to make housekeeping easier are priceless!  In the video you are about to view below, she offers her latest discovery, BORAX, as she exudes her "clean energy" enthusiasm.
She did some research on Borax, and found that it contained: Sodium, Oxygen, Water and Boron.  The video gives you 10 phenomenal and easy-to-follow uses for this WUNDER CLEANER.  They are:
(1) "The lazy person's TOILET CLEANER" (2) The "BORAX BUG KILLER; see how she combines it with a little sugar and where she places it to be rid of unwanted insects  (3) BORAX COOKWARE SCRUB (4) SINK STAIN ERASER; Borax mixed with lemon juice to form a paste (5) MOLD KILLER (6) ROOM REFRESHER SPRAY (7) PET BED CLEANER SPRAY  (8) DELICATES CLEANER SOLUTION  (9) PLASTIC BRUSH AND COMB CLEANER  (10) PET ODORS IN RUGS.
In the following footage, Melissa gives you the exact proportions for mixing Borax with a few other ingredients (depending on the job to be done), and demonstrates how easy it is to achieve great cleaning results with little effort.
Let us know what you think.
Please SHARE This With Family and Friends