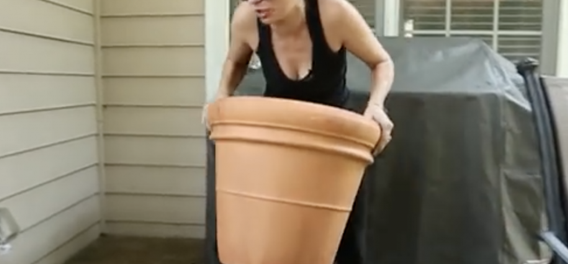 If your thinking ahead for the perfect Father's Day gift or a birthday present for your brother son or husband this could be the perfect homemade present for any of the special men in your life!
Generally speaking, men are hard to shop for and finding the perfect gift for your father can be downright difficult to do. Most dads don't even ask for anything, leaving you further in the dark, and would be happy to simply get a nice card and spend some time with you. However, a thoughtful present is the way to go if you want to show just how much you care and appreciate him.
If you need some ideas or inspiration for what to get, check out this video on how to build a homemade smoker. It's not only affordable and easy to make, it's also super cool and original. No store is selling anything like this and ones that are available cost well over $500. So if you're dad loves meat and grilling out, he'll love this smoker and the fact that you made it yourself.
All that this simple smoker requires is the following:
For the smoker: For the handle you will need these parts:
— 2 large terra cotta pots ½ x 8 inch steel pipe — 1 hot plate ½ inch coupling — 1 pie plate tinfoil ½ inch T pipe — 2-4 bricks 2 steel washers — woods chips 2 ½ x 3 inch pipes — grill grate 3 ½ inch pipe caps
Start by assembling the handle first. Attach the coupling to one end of the 8 inch steel pipe and the T pipe to the opposite end. Screw in each of the 3 inch pipes to the T pipe and seal them off with the ½ inch pipe caps. Attach the handle to the bottom of the terra cotta pot by placing a washer on the inside hole and threading the remaining pipe cap through it. Place the other washer on the outside of the hole and on the pipe cap, then twist on the end of the 8 inch steel pipe into the pipe cap. Make sure it's tight and sturdy, then set it aside.
To assemble the smoker portion take the other terra cotta pot and balance it on the bricks. Use at least 2 or more to ensure that it's secure and not rickety. Take the hot plate and place it in the bottom of the pot, thread the cord through the bottom hole, and set the pie pan filled with wood chips atop it. Next, put in the grill grate and make sure it sits flat and rests snugly against the sides because you don't want the meat tipping off it later on! All that's left to do is place the pot with the handle directly atop this bottom piece and you're finished.
To use, simply plug in the hot plate and place some meat on the grill. Set a timer for 6-8 hours and by then the meat should be smoked to tender perfection. Smoking times will vary depending on the type of meat, the cut, and size you use, so adjust accordingly.
Elissa Benzie, the woman who guides us through this project on the Rare Life channel, says that she spent under $100 total on all the materials for this. If you already have some of the parts on hand, it'll be even less. This smoker even turned out to be good looking, dad won't be embarrassed to use it, and it works great which is most important!
Check out the video for more detailed instructions and to get a better visual idea of what it will look like at each step.
Please Share This With Family and Friends 🙂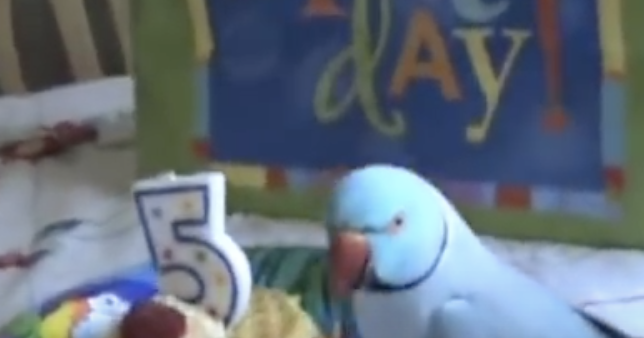 This is simply the most adorable video I've seen in a while!  We are all invited to Marnie, the parrot's, fifth birthday, along with his other parrot friends, his human family and the family husky.  Let the presents begin!  Marnie is treated to new stuffed animals by his human family.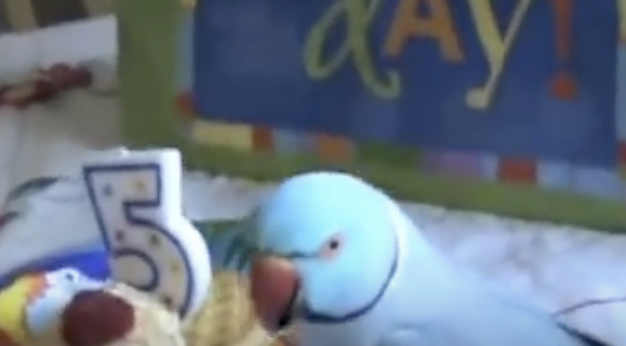 But the excitement doesn't begin until his new stuffed bunny comes out of the gift bag.  He has a collection, but his reaction to this new bunny buddy shows how excited he is for this new friend.  He exclaims "You're so cute!" and "Gimme a kiss!" Not sweet enough?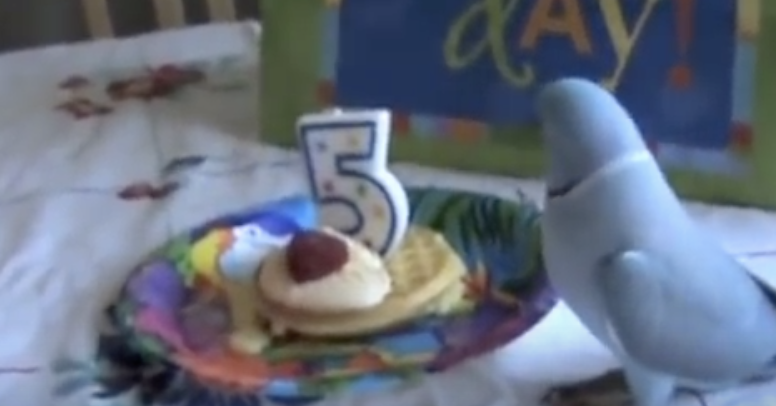 He goes on to ask "What ya doing" and keeps kissing it with complete adoration.  Even though parrots mimic what they hear, there is something so heartfelt about his reaction.  I watched this over and over; it just made me feel so good for Marnie's wonderful life.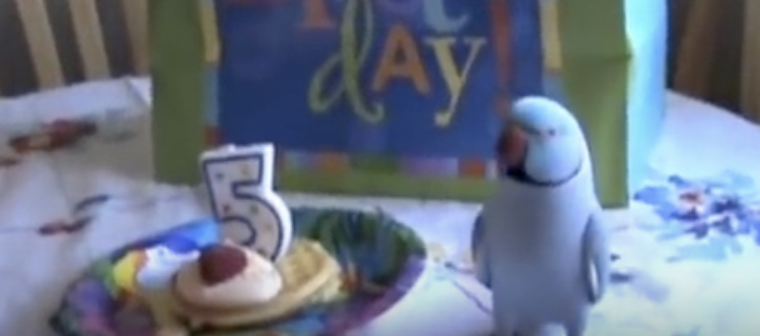 It's so wonderful to see Marnie excited and filled with love.  What nice humans he has who care so much for him.  This sweet video made my day.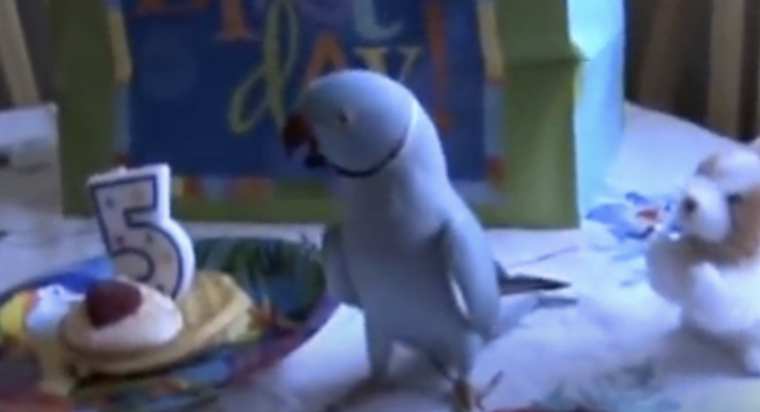 Please Share This Adorable Video With Family and Friends