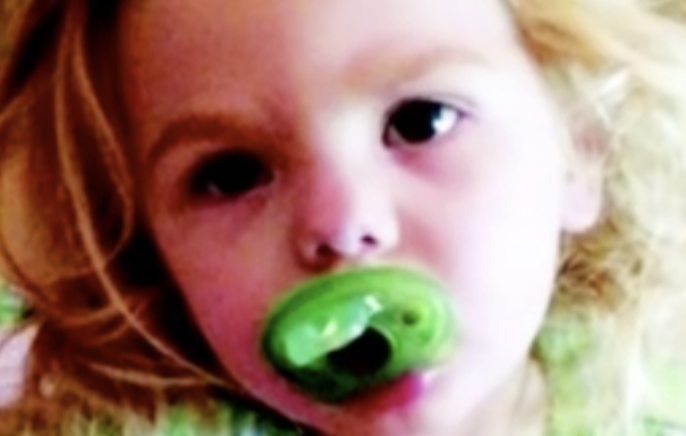 image via – youtube.com
The parents of little Vivian Keith, were in a children's hospital.  They had received the terrible news that is a parent's worse nightmare; Vivian had been diagnosed with acute lymphoblastic leukemia.  Each day Ginger Keith, Vivian's mom, would hold Vivian up to the window and they would both wave, like crazy, at the construction workers who were building across from the
hospital.
This group of ironworkers soon noticed Ginger and sweet little Vivian waving each day and they would wave back.  Greg Combs, one of the workers whom you will see interviewed in this video below, really began to think about what little Vivian and her mom must be going through.
One day he and co-worker Travis Barnes came up with an idea.  As Ginger reported to "Today" and "ABC News", she brought Vivian to the window to do their daily waving, and what they saw was a huge message spray-painted on one of the beams that read, "Get Well Soon".
They waved at Vivian and mom and kept pointing to be sure they saw the message. Ginger was so touched, that she took pictures, and sent them pastries in gratitude.
In the footage below you will hear Ginger talk about what this small act of kindness did for them, and Greg Combs talk about reflecting on his own kids, and tearing up with compassion and gratitude.
Once Vivian was out of isolation you will see these unlikely new friends meet, after touching each other's lives.
Please SHARE This Story With Family and Friends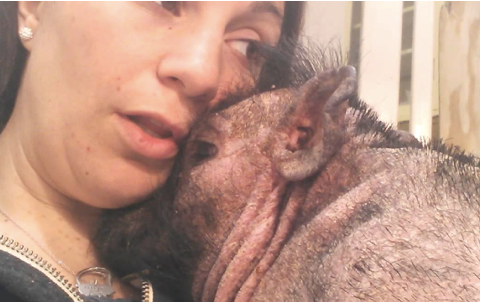 The bond between an animal and their human can be incredibly strong, resilient, and beautiful. We often think of our pets as an extension of ourselves and wouldn't hesitate to give them anything they may need, especially when they are not feeling well. Such was the case of a woman and her pot-bellied pig.
Bentley, a nine month old pig who was rescued, suffered a sudden seizure at the end of February. His owner immediately took him to the vet for medical attention where he was diagnosed with a potentially fatal infection, bacterial meningitis. Chances of his survival were slim, only 10%, yet the little piggy soldiered through the sickness even though it left him blind.
Bentley survived, but he is still recovering in the hospital and his wounds have yet to heal completely. Every day his loving human companion takes a trip to the hospital to visit and hold him close. Realizing how scary and confusing a hospital must be for a little blind pig, she sings to him while snuggling and comforting the pig as if he were a baby.
The tender moment is both heartwarming and sad all at once to witness. The pig clearly finds the song and human touch soothing as he nuzzles up closer to the woman and responds affectionately towards her. The two share a loving connection that is stronger than ever and lovely to see.
Bentley has since recovered and even regained his vision back. He endured multiple surgeries and months of care at the vet, which was made possible by donations from hundreds of people across the world. He currently lives at E.A.R.T.H. Sanctuary and Rescue in Illinois alongside other animals who have been rescued and need care or a home. E.A.R.T.H stands for every animal deserves respect, transformation, and hope, which is the programs goal and mission.
The sanctuary takes in any animals that were abused, neglected, or unwanted and works to rehabilitate and advocate on their behalf. Thanks to their efforts Bentley received the care and attention he so desperately needed and pulled thorough, surviving the odds that were against him every step of the way.
Please Share This With Family and Friends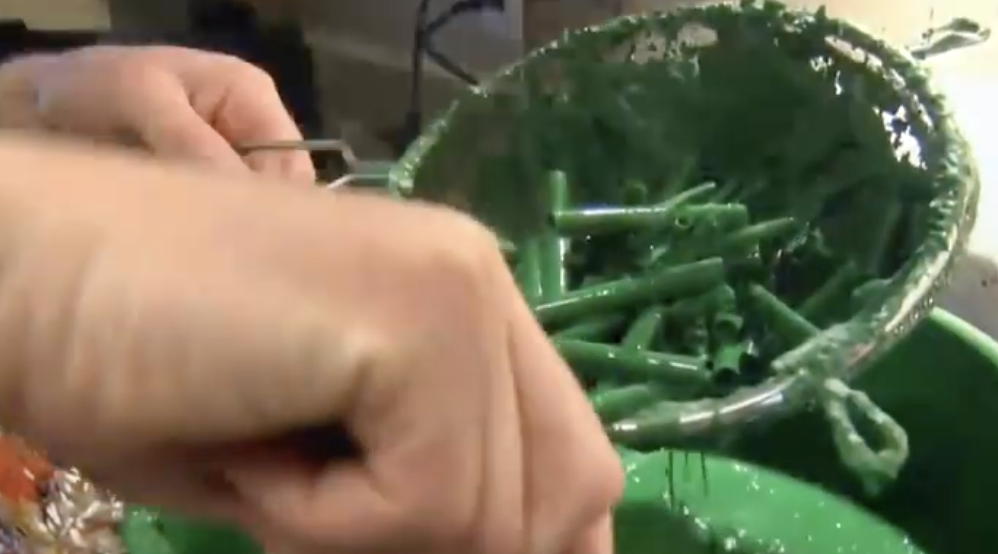 Just about every household in America, especially those with young kids, has a box of crayons laying around somewhere. The colorful wax sticks are a childhood staple, who doesn't remember doodling and coloring for hours on end!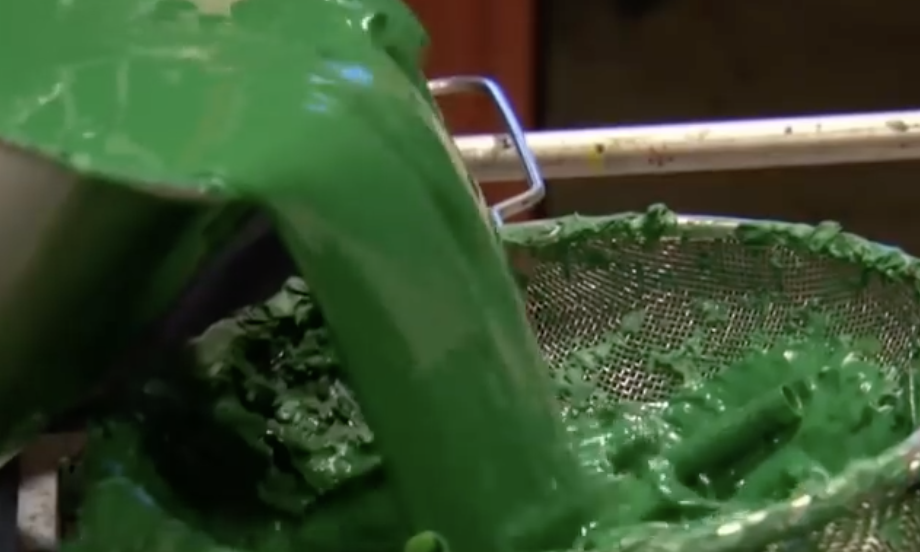 Parents also love crayons because they're non-toxic, inexpensive, and less messy or permanent than paint or markers. They also never become unusable or dry up, which is half the reason why they usually end up somewhere in a box that gets put away and forgotten.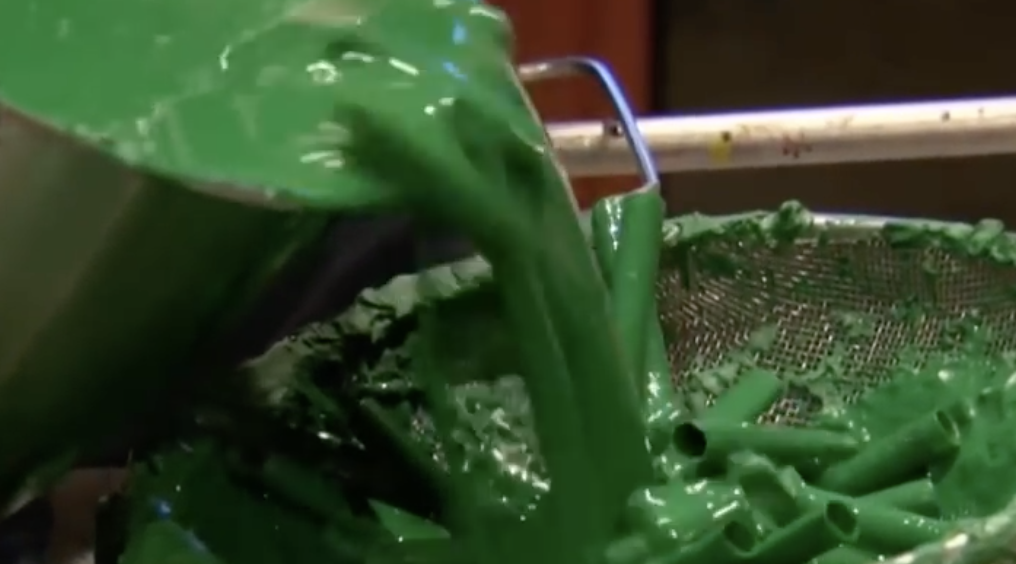 One man realized how crayons often sit around unused, collecting dust for years before eventually being tossed out in the trash, and decided to put them to a better use.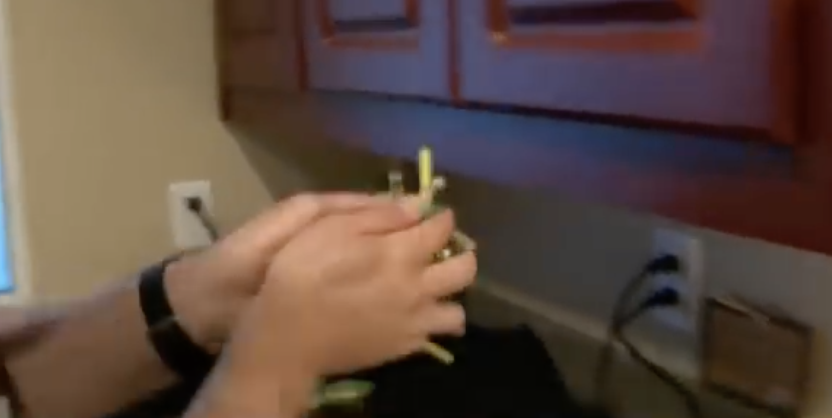 His name is Brian Ware and he started The Crayon Initiative at his house in Northern California. The program collects unwanted crayons from area schools and restaurants and recycles them into new and improved ones.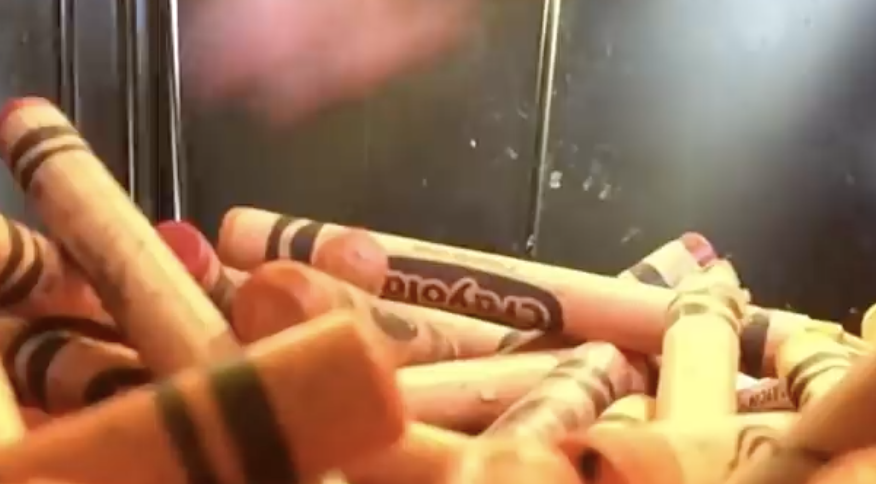 Once the crayons are collected in bulk they get sorted by color and melted down in large pots. The wax is then strained and poured into molds that Brian fashioned himself in order to make the crayons bigger than their original shape.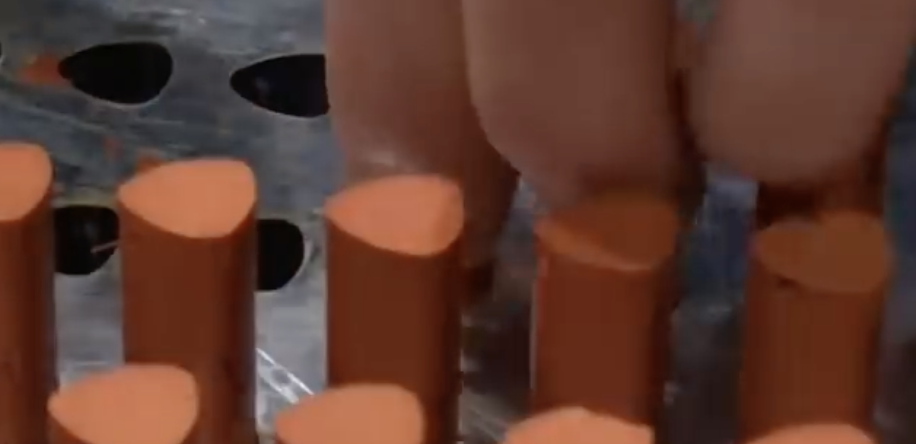 The new up-cycled crayons are finally boxed up and sent out to local hospitals where they are distributed to children recovering from surgery or treatment.
The Crayon Initiative has grown in scope size and it takes a small army of volunteers to sort through them all and melt, box, and distribute them. Brian estimates that on an average day they go through about 4,000 crayons!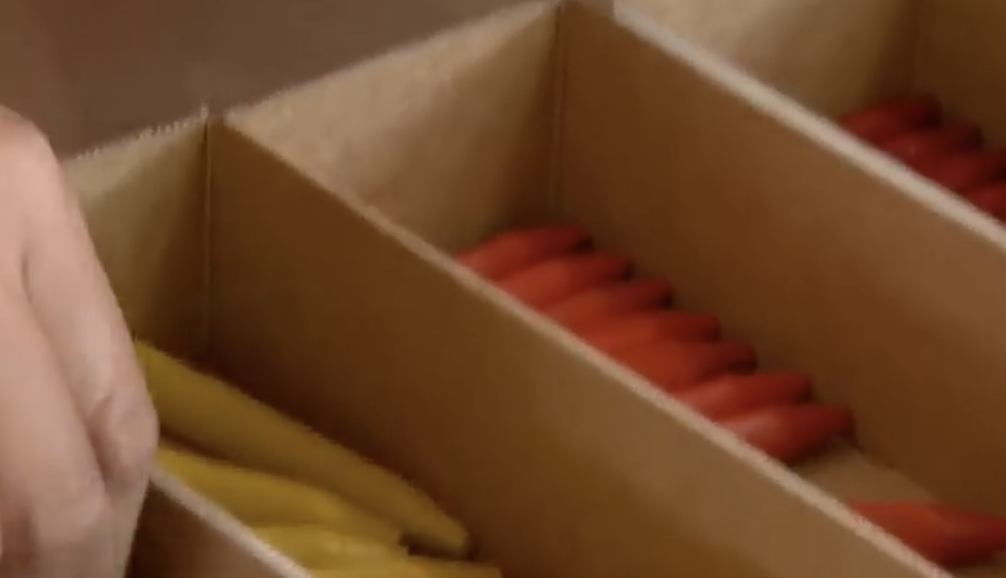 Stacks of boxes filled with donated crayons take up space in his house and everyday new boxes arrive. Recently 100 volunteers gathered to help sort and process them and as you can see in this NBC Nightly News video, it's no small task.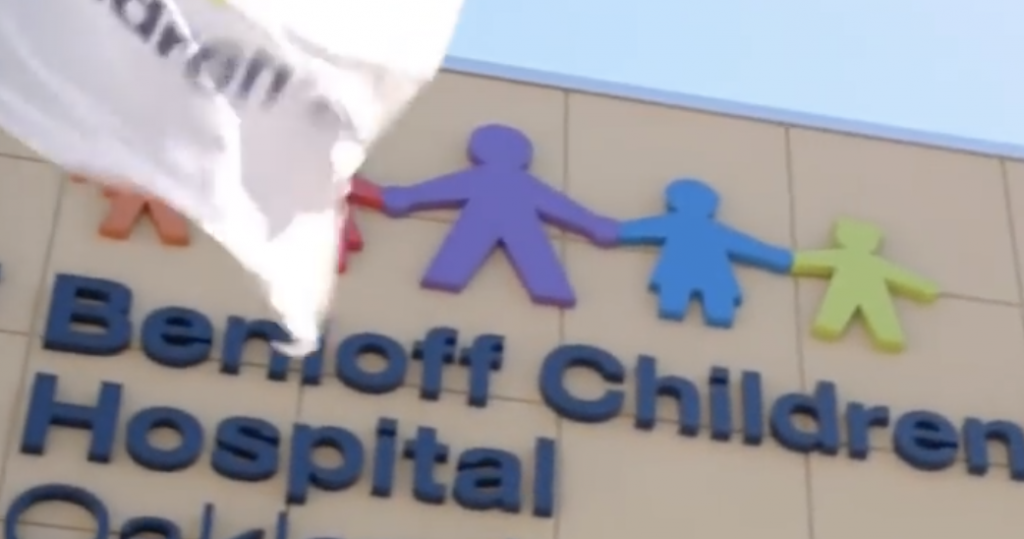 The children who end up with the crayons are thankful for the small gift. Some are recovering from surgery or illness, others are receiving treatments or have special needs, but they all want a distraction and something to keep their minds occupied.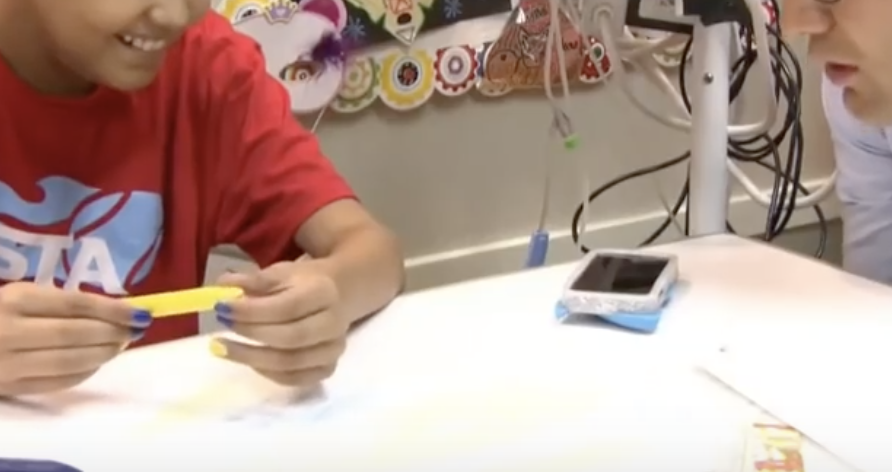 The children interviewed in the news segment say that coloring helps them stay focused, positive, and less stressed. It gives them a creative outlet that's therapeutic in a way and helps to keep their minds off of the pain and situation they're in.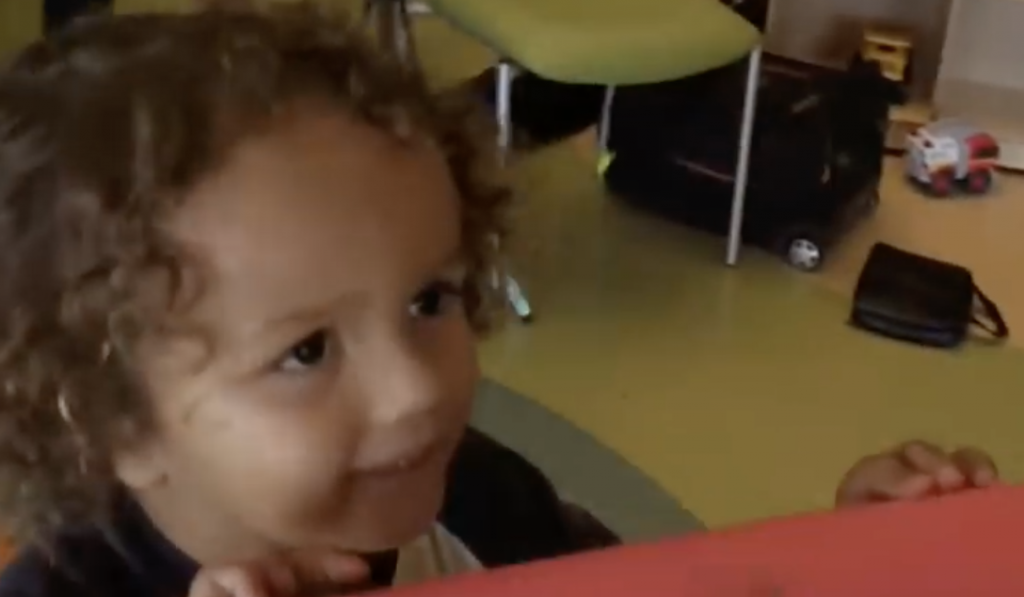 If you've ever stayed in a hospital then you know how boring and stifling the experience can be. Getting a box of crayons would brighten anyone's day, especially kids, since it gives them something to do for hours one end, it's perfect.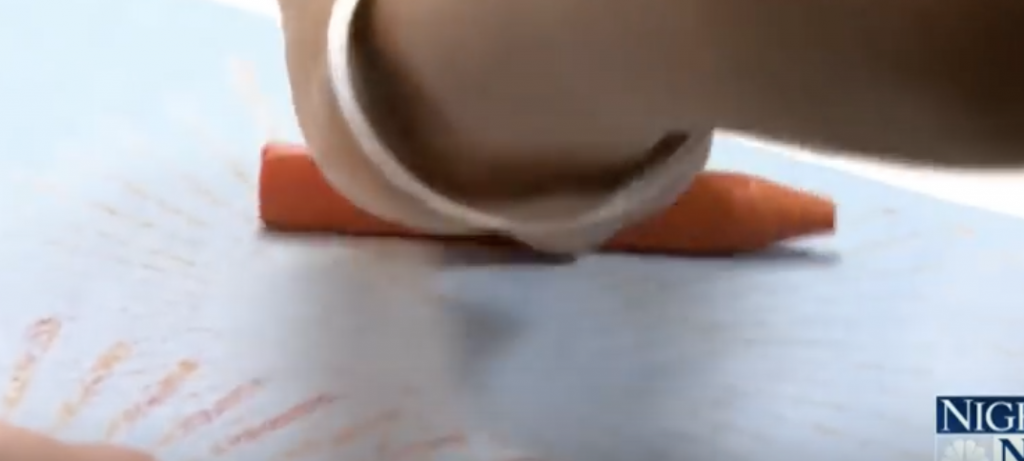 If this story doesn't give you a reason to pull those old crayons out of storage and put them to good use again, nothing ever will! To learn more about The Crayon Initiative you can find them online at thecrayoninitiative.org, and they are on Facebook and Twitter as well.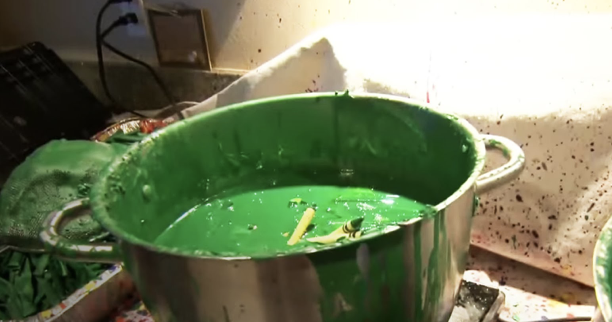 Please Share this story to help spread awareness of the work they do and inspire others to get involved!