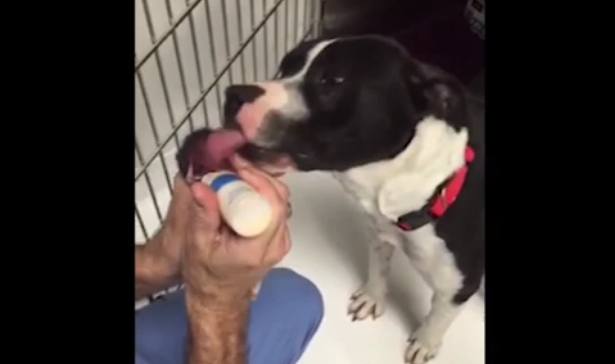 This is by far the most heart warming story of the week.  A Stray Pit Bull was discovered on the side of a street taking care of a helpless 2 day old kitten.  The two were found on March 17, 2015 and were quickly brought to Mercy Animal Clinic in Garland, Texas.
The two were examined by Vet Dr. Rick Hamlin and figured out that the kitten was nursing from the Pit Bull.  The two were named Pittie and Kitty and share a strong bond between each other.  Nature is just incredible.
Upon examination Kitty's eyes were still closed so they could pin point how old the cute feline was.  Pittie had a hanging mammary gland and they could tell she was giving milk to the little kitty.  Both animals are well taken care of and in perfect health
These two are now looking for a forever home to be adopted.  The clinic will only adopt them to a family that will take them together.
Please Share With Family and Friends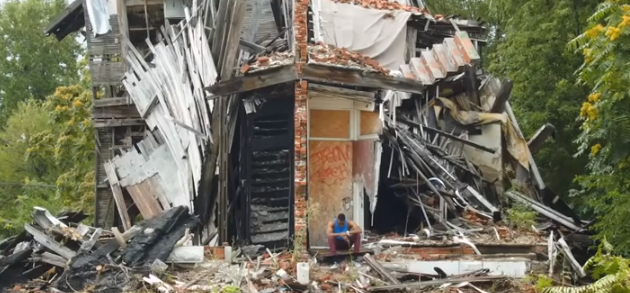 Our planet is at a turning point right now. We have a chance now to change things, if we can all just wake up and realize the destruction we are producing. Animals are going extinct at the fastest rate ever. The air is polluted. The oceans are contaminated and the economies of the world are crashing.
We need to all come together as a unified front, and change this world for the better for the future of humanity and all living beings on this planet.  The poem in this video was written and recited by Prince Ea.  His message is so potent, and it is something everyone should hear.
This message concerns every human being on this planet.  What do you think of this poem?  Leave a comment below with your opinion.
Please Share This With Family and Friends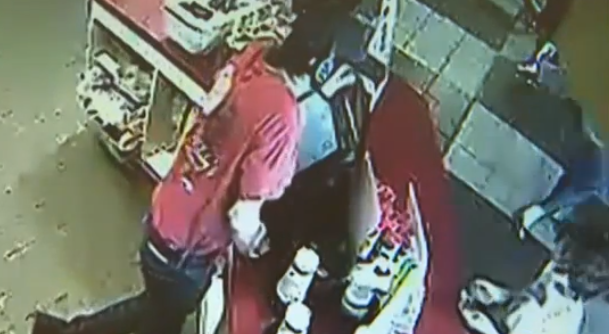 A small act of kindness can go a long way. Sometimes the littlest of things that we think nothing of doing end up having an real impact on others. One child's interaction with a friendly cashier is a perfect example of this.
A young boy went up to Travis Sattler, an employee at Freddy's Frozen Custard & Steakburgers in Katy, Texas, towards the end of his shift. The child seemed nervous and was worried he did not have enough money to pay for a mini cup of mint Oreo custard he had ordered. He anxiously handed over a few crumpled bills and change but he came up short. That was when Travis pulled out his own wallet, took out his credit card, and paid for the boy's dessert himself. He told the kid to keep his money and that it was on him, which made the surprised child smile and light up with gratitude.
Travis went about his work and didn't really think twice about his random act of kindness. A short time later the boy gave Travis a note as he left the restaurant with his mother. It read "Thank you for being so nice and paying for my concrete. We need more people like you!" Accompanying the note was a $100 bill which Travis plans to save towards nursing school. In keeping with the generous and giving spirit of this whole event, the management at Freddy's even matched the tip!
It is truly refreshing and nice to see how one random act of kindness can turn into an unforgettable experience for everyone involved. The boy's note is right, we do need more people like Travis Sattler.
Please Share With Family and Friends
Have you ever wondered the first thing you would do if you became president?  Well, Jimmy Kimmel knows the answer to that.  He would go straight to find out information about Aliens and UFO's.  Jimmy asks President Obama if that's what he did and his answer is pretty funny.  He surely handles the questions well, as Jimmy goes on to say that people will be decoding all his body language etc when the show airs.  Watch this hilarious clip.
Do you believe that there are aliens that the government has knowledge of?

The 26-year-old mother stared down at her son who was dying of terminal leukemia. Although her heart was filled with sadness, she also had a strong feeling of determination. Like any parent she wanted her son to grow up and fulfill all his dreams. Now that was no longer possible. The leukemia would see to that.
But she still wanted her son's dreams to come true. She took her son's hand and asked, "Billy, did you ever think about what you wanted to be once you grew up? Did you ever dream and wish what you would do with your life?"
"Mommy, I always wanted to be a fireman when I grew up." Mom smiled back and said, "Let's see if we can make your wish come true."
Later that day she went to her local fire department in Phoenix, Arizona, where she met Fireman Bob, who had a heart as big as Phoenix. She explained her son's final wish and asked if it might be possible to give her six year old son a ride around the block on a fire engine. Fireman Bob said, "Look, we can do better than that. If you'll have your son ready at seven o'clock Wednesday morning, we'll make him an honorary fireman for the whole day. He can come down to the fire station, eat with us, go out on all the fire calls, the whole nine yards! "And if you'll give us his sizes, we'll get a real fire uniform for him, with a real fire hat — not a toy one — with the emblem of the Phoenix Fire Department on it, a yellow slicker like we wear and rubber boots. They're all manufactured right here in Phoenix, so we can get them fast."
Three days later Fireman Bob picked up Billy, dressed him in his fire uniform and escorted him from his hospital bed to the waiting hook and ladder truck. Billy got to sit on the back of the truck and help steer it back to the fire station. He was in heaven. There were three fire calls in Phoenix that day and Billy got to go out on all three calls. He rode in the different fire engines, the paramedic's van, and even the fire chief's car. He was also videotaped for the local news program.Having his dream come true, with all the love and attention that was lavished upon him, so deeply touched Billy that he lived three months longer than any doctor thought possible.
One night all of his vital signs began to drop dramatically and the head nurse, who believed in the hospice concept that no one should die alone, began to call the family members to the hospital. Then she remembered the day Billy had spent as a fireman, so she called the Fire Chief and asked if it would be possible to send a fireman in uniform to the hospital to be with Billy as he made his transition. The chief replied, "We can do better than that. We'll be there in five minutes. Will you please do me a favor? When you hear the sirens screaming and see the lights flashing, will you announce over the PA system that there is not a fire? It's just the fire department coming to see one of its finest members one more time. And will you open the window to his room?
About five minutes later a hook and ladder truck arrived at the hospital, extended its ladder up to Billy's third floor open window and 16 firefighters climbed up the ladder into Billy's room. With his mother's permission, they hugged him and held him and told him how much they loved him. With his dying breath, Billy looked up at the fire chief and said, "Chief, am I really a fireman now?" " Billy, you are," the chief said. With those words, Billy smiled and closed his eyes one last time.
Please Share With Family and Friends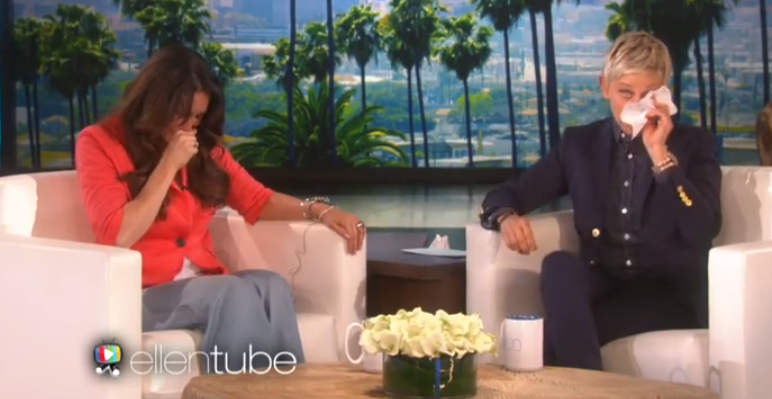 Meet Kindergarten teacher Sonya Romero, a remarkable woman who works with kids who are less fortunate.  She works at Lew Wallace Elementary in Albuquerque, New Mexico.  Sonya is changing the lives of her students, and when you hear how you will be inspired.  She even brought Ellen to tears in this amazing clip.
Each day, she asks her students if they need clothing, food to eat and she uses her own money to take care of each and everyone of them.  I really hope that she starts a trend, and teachers worldwide begin to do more things like this.
Ellen surprised this amazing teacher, by calling her out of the audience to interview her, and she was referred to as a 'hero'.  Ellen found out that the school was facing some pretty serious budget cuts and was blown away by how Sonya responded by taking money out of her own pocket to help her students.  Ellen donated $10,000 dollars to Sonya and an additional $10,000 to the Lew Wallace Elementary School.
Watch this amazing woman below get the surprise of her life.
Please Share This Amazing Story With Family and Friends