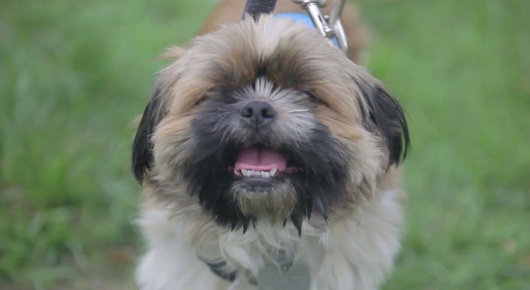 image via – youtube.com
If you want a good friend who loves and supports you unconditionally in everything you do, then look no further than your local animal shelter. There are countless animals of every breed, size, color, and temperament imaginable out there. They are just waiting to help someone who comes along in need of companionship and immeasurable joy.
Most people assume that when they adopt at a shelter they are saving an animal and helping them out. While this is partly true, the reverse of that thought is often a better way to describe the situation. Pets that we adopt are saving us, in more ways than one, and if you have a rescue animal at home you likely already know and understand why.
This was the idea behind a new adoption campaign at the Lost Dog's Home, a shelter for dogs located in Australia. They thought of a great way to get people and their homeless dogs together, by way of "The Human Walking Program."
The word was spread among office workers that at lunch and break times they would be able to spend time playing, walking, and hanging out with the dogs. It gave the workers a chance to get away from their desks for some fresh air and exercise, and the animals got much needed attention and exposure.
By the end of this adoption drive every single one of the over 5,000 adoptable dogs found a new home with an office worker. The program was an immense success and all of the rescued workers will now lead healthier lives because of it.
Being around dogs naturally makes humans more active. The animals love to play, take walks, chase things, and do all sorts of fun activities. Nothing is more relaxing and enjoyable than taking some time out of your busy day to hang out and spend some quality time bonding with your dog.
It's a proven fact that people who own pets are better off because of it. Not only do they help to fulfill our social needs, they also improve our overall happiness, physical health, and well-being. People report that they are just as close, and oftentimes even closer, to their pets than they are to most of their family members!
Please Share With Family and Friends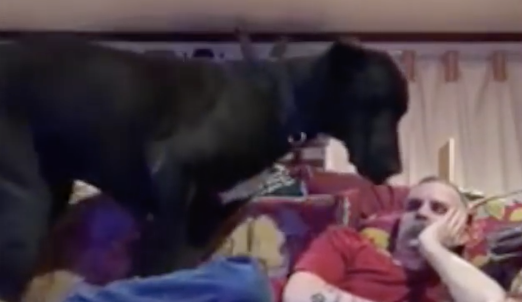 Dogs are a lot like little kids. They love playing, sleeping, cuddling, and occasionally get restless. That is what one Great Dane was doing in this home video that his dad shot. The adorable and large framed puppy seems to think that by throwing his massive body around and flopping into bed with his owner he can get him to play. Or maybe he is just trying to look super cute!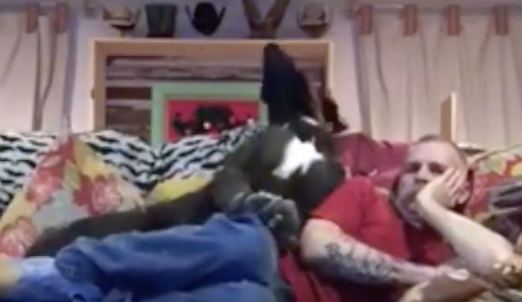 In the video, a large black one year old Great Dane named Bodie Gene makes his presence known. Bodie crawls up into bed with his owner Roy Fields, of Hudson Oaks, Texas, and angles his large frame right up on him.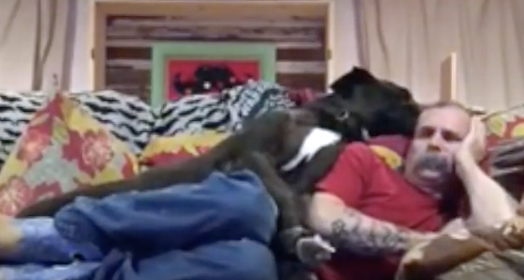 The dog can't seem to relax or get comfortable as he wiggles and looks to Roy for some attention. Roy says that they "always lay on the couch right before bed, but he wanted to play that night." Bodie flails around restlessly as he waits for his human friend to get up and play, but Roy just wants to relax and soon go to bed.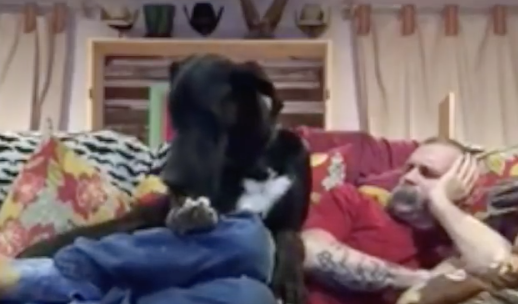 The poor puppy will have to entertain himself but his attempts at spurring Roy into action definitely make a heartwarming, funny, and memorable moment for the two of them. At first sight Great Danes look like huge, powerful, and imposing dogs. Their high stature and sleek bodies combined with ears that stand at attention make them appear guarded and always alert.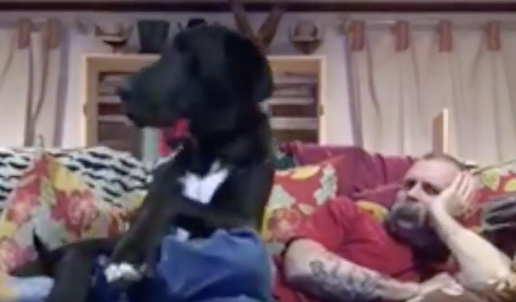 However, looks can be deceiving. The AKC describes the breed as having a laid back attitude and docile nature. These dogs are often very gentle and loving in temperament and make wonderful family pets since they tend to get along well with other animals and children.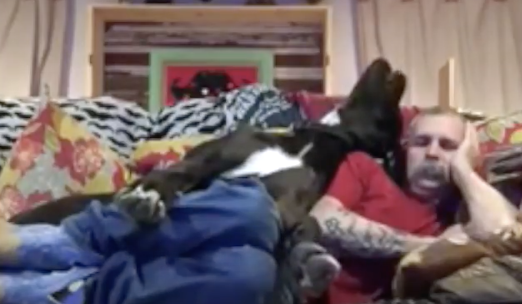 Like many other dogs, they are naturally inquisitive and love to play with whatever strikes their fancy at the moment. Bodie is a shining example of the breed's natural traits and it seems like life with a Great Dane is filled with love and snuggles!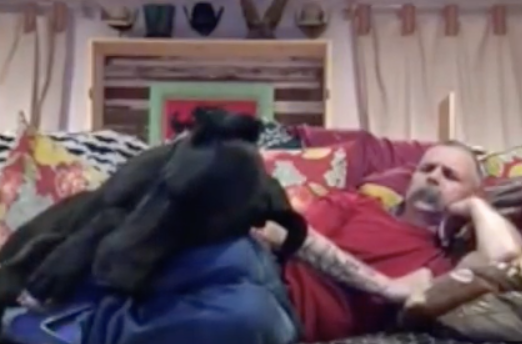 Please Share With Family and Friends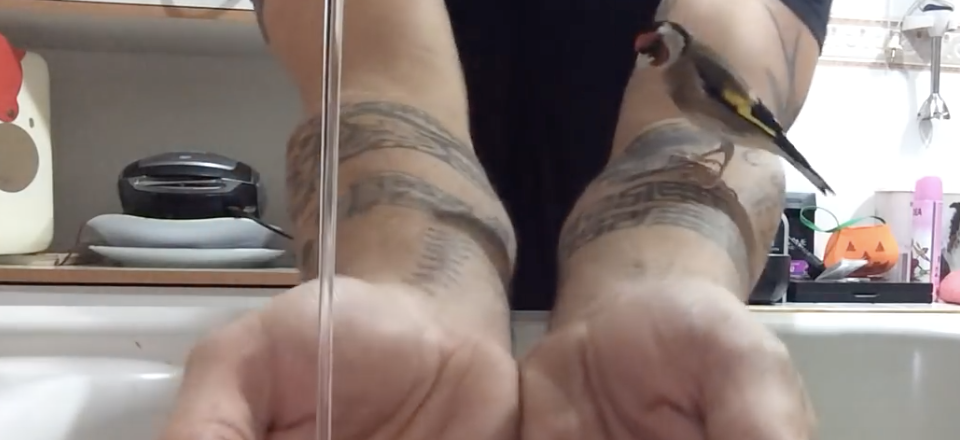 Anyone who has ever bought a birdbath knows that they come in all different shapes and sizes.  The thing is usually they don't come attached to humans! This video is something that instantly put a smile on my face.  It features an adorable European goldfinch and his tattooed human.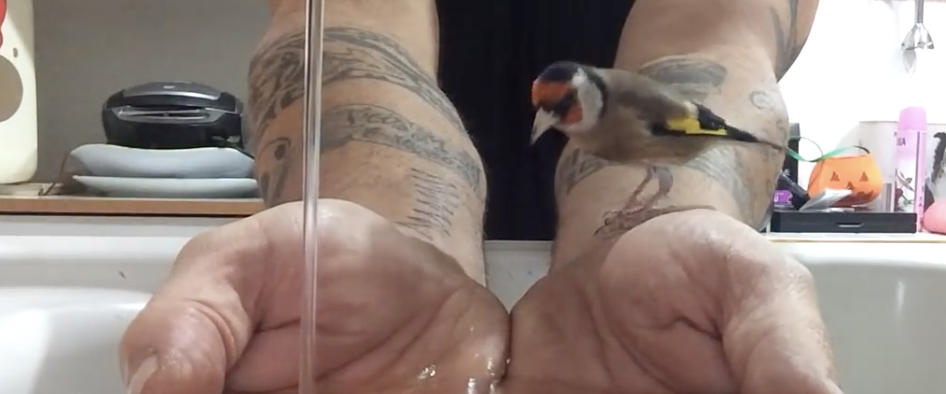 The bird appears to love taking a bath in his human's hands while the refreshing running water sprays all over him.  He splashes around and looks completely relaxed. This bird is basically a mini dog with wings. You can tell he loves his human so much and feels completely safe around him.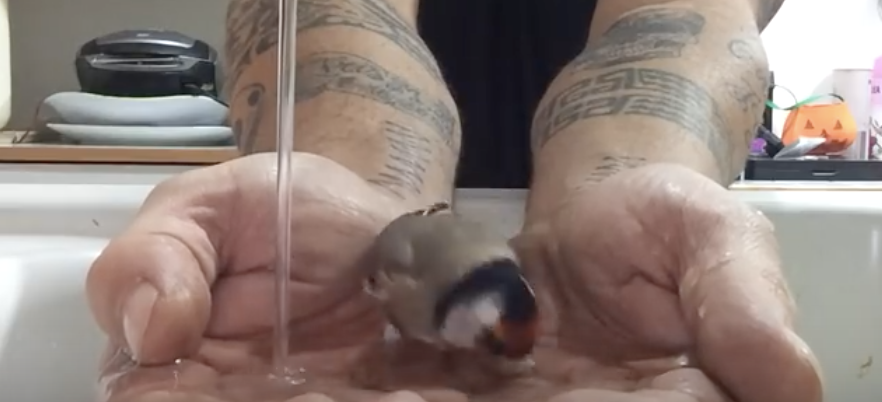 This is possibly the cutest animal video you will watch all month.  Within the first 20 seconds I wanted to jump through the computer and give this little guy a huge hug.  I think I may get a bird as my next pet! If the bird is anything like this one it would be an absolute pleasure to be the bird's human. Enjoy! 🙂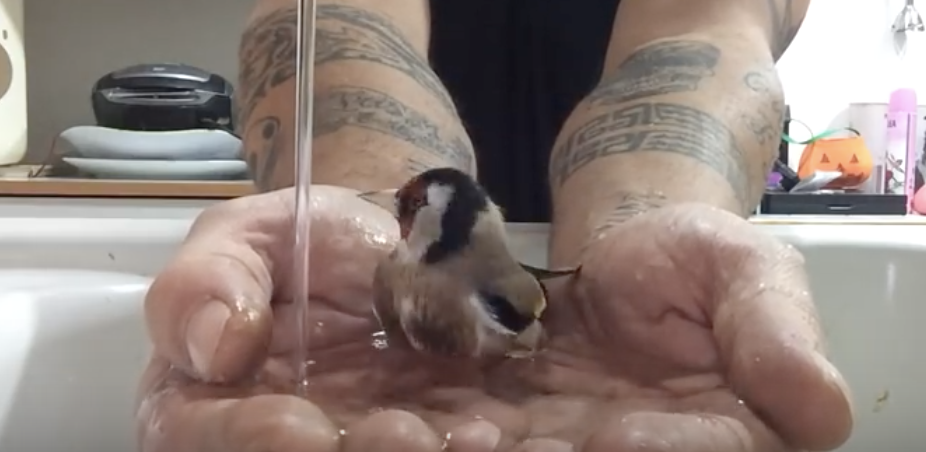 Please SHARE With Family and Friends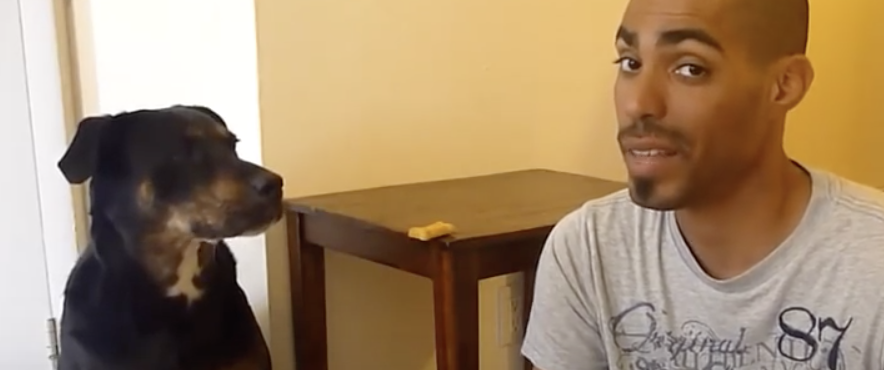 Dog trainer, Alex Garcia, has a quirky sense of humor.  It definitely tickled my funny bone.  He had gone to Coney Island and watched a sea lion show where he watched them perform a trick.  Determined to teach his dog Raja the "useless dog trick", he pulled it together. This dog and human duo are so so funny!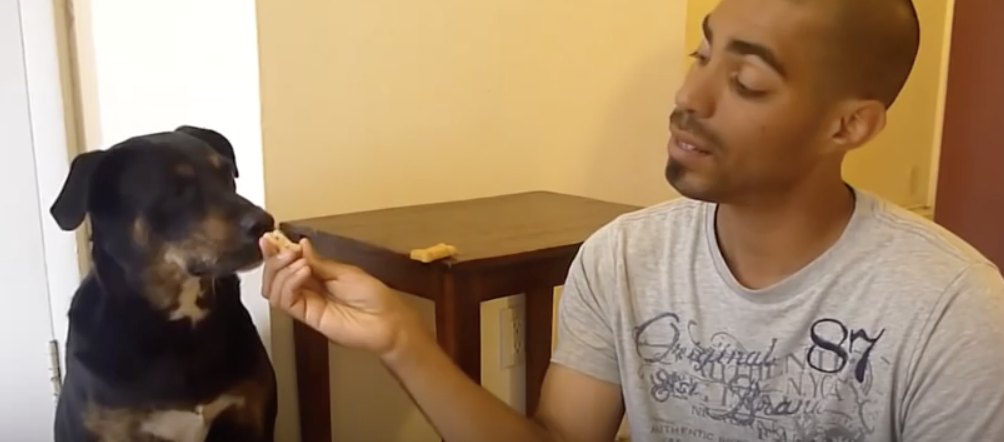 He got the idea, when at the end of the sea lion show, the trainers jokingly challenged people to go home and try the trick with their dogs.  This "so-called" trust trick is presented in this video. It's such a funny ridiculous trick it will definitely put a smile on your face.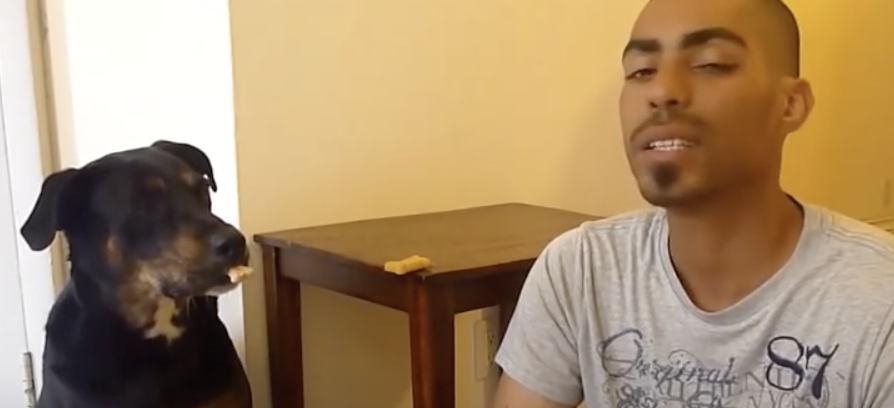 It was so strangely entertaining that I had to watch again and thought it was worth sharing.  Sometimes the silliest things that give you a giggle are just the things that are fun to pass on to friends.  Enjoy the excellent job that both Raja and Alex perform in this "trust" trick!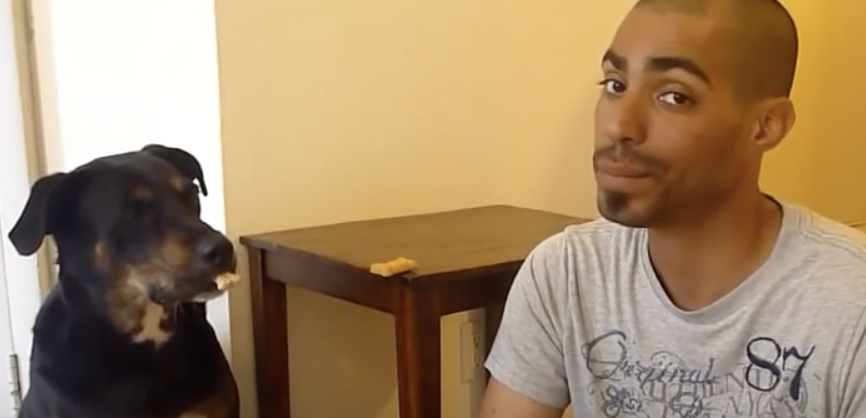 Please SHARE With Family and Friends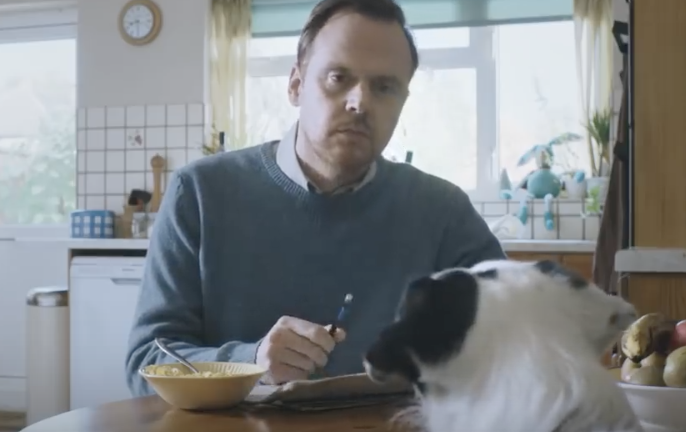 This is a top contender for one of the best dog videos ever.  The well made clip was produced by Thinkbox and it centers on the most recent chapter of their canine mascot's  life.  The film's star, Harvey the dog, is well known for holding the title of "the world's most resourceful dog."  Past exploits of his that have been documented include the memorable time he found a home and when he saved his best friend from the waste bin.  Since then he has seen his profile raised somewhat into that of a cult figure, amassed followers, and won awards along the way.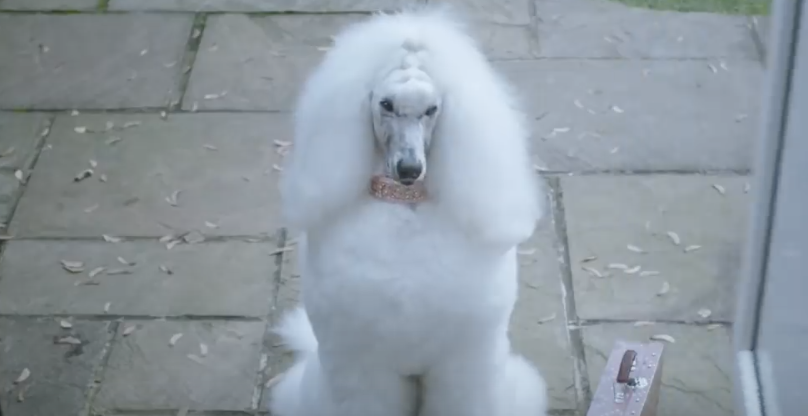 In this latest update, Harvey shows his human a homemade video of the story about how he found love.  It starts with him entering a speed dating for dogs event and being disinterested in a number of potential dates.  Suddenly, he perks to attention and centers his lit up gaze on the most beautiful, well groomed, classy, furry snow-white poodle he's ever seen.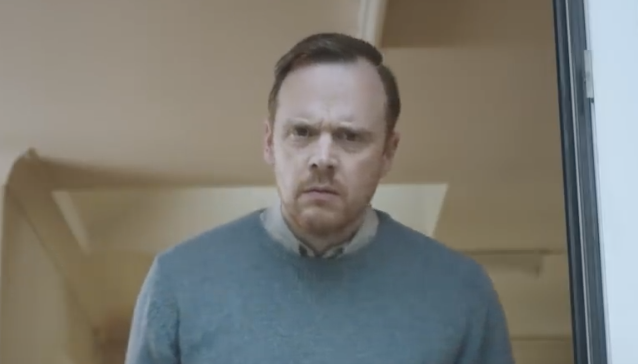 A whirlwind courtship soon takes place and sees the couple taking in a movie, trying out a yoga class, painting portraits a la titanic, visiting a museum and leaving it with a dinosaur bone souvenir.  Finally, Harvey takes his lady love on a romantic picnic where he presents her with an exquisite pink diamond encrusted collar.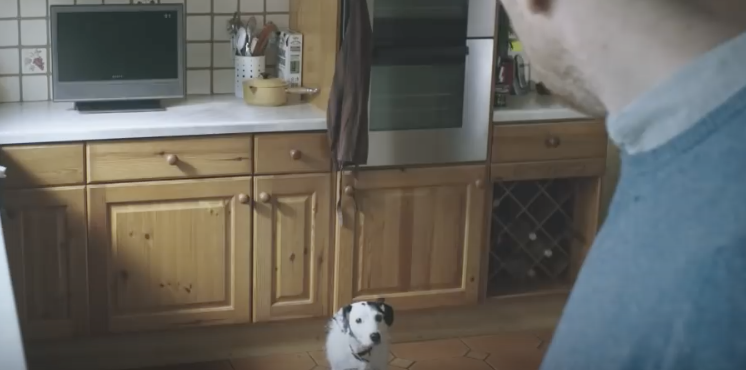 The next scene shows them in the backseat of a car with the words "Harvey & Harmony Together Forever" scrawled across the top.  It cuts away to a steamy window with a paw sliding down it, again referencing a scene from Titanic.

Then, it is back to the present, with Harvey and his confused looking human in the kitchen, and Harmony at the door with a doggie bag in her mouth.  The video proves to be enough to convince his owner to step aside and let Harmony live with them.  But Harvey left out one little yet crucial detail that we are shown as the clip comes to an end!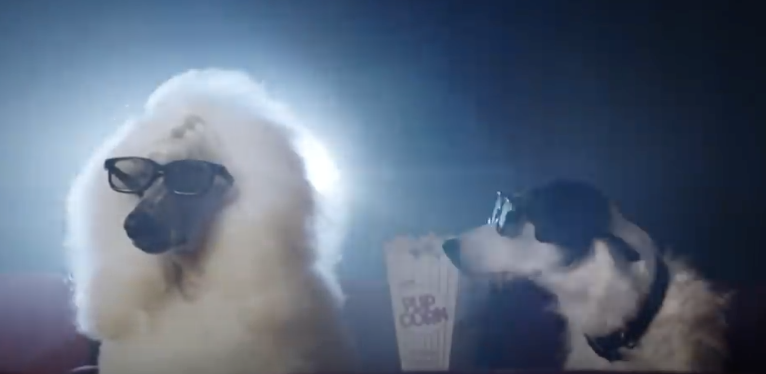 Please Share This Adorable Video With Family and Friends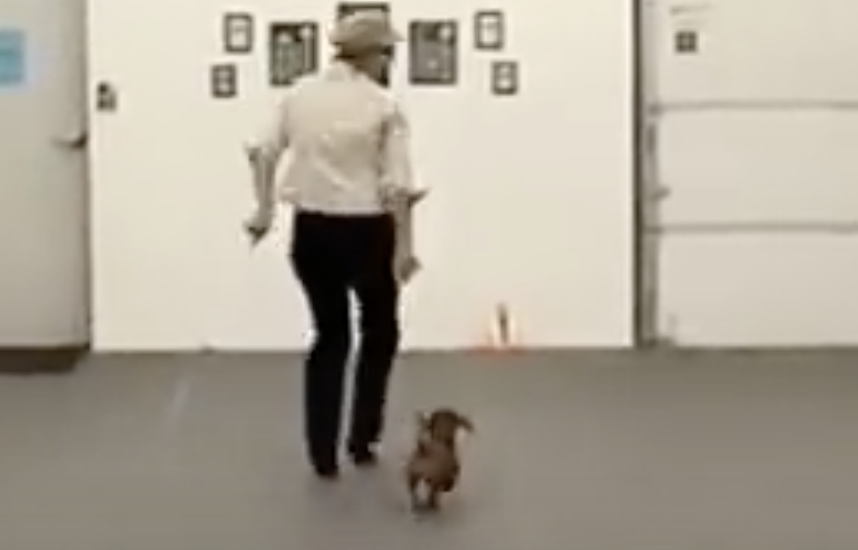 This dancing team you are about to watch is absolutely amazing. Canine choreography is a budding new form of dance and their is actually an association called the MDSA (Musical Dog Sport Association).  They focus on enhanced artistry of music and choreography which builds a strong human/canine bond through positive training methods.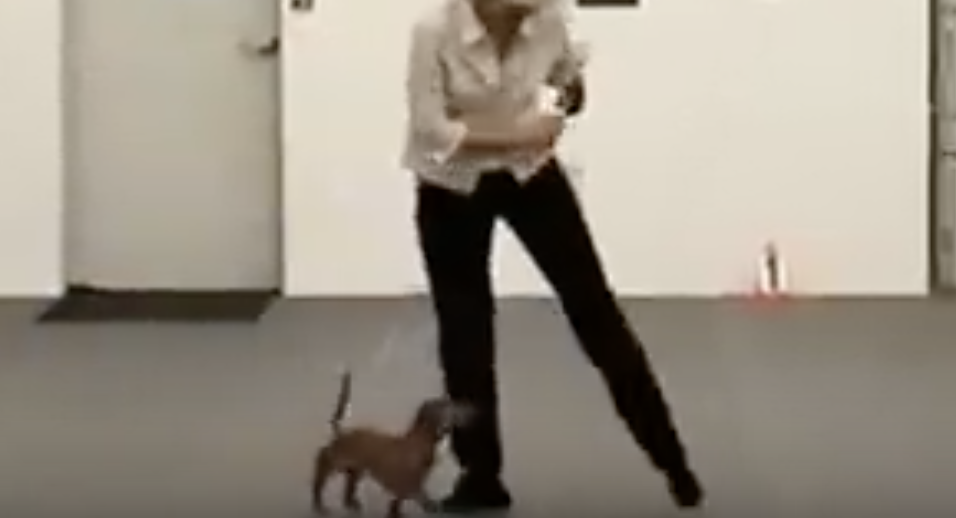 When you combine, music, teamwork, training, and movement you get a form of art that is incredibly entertaining.  While entertaining is one facet of this new sport, the MDSA main focus is building the strongest possible bond between the dog and their human. In the video below Emily and Henrietta are about to show you what canine freestyle dance is all about.  Both of them are fantastic but the little pup totally steals the show! Enjoy 🙂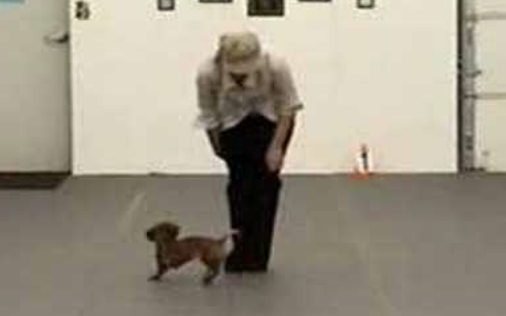 Please Share This With Family and Friends