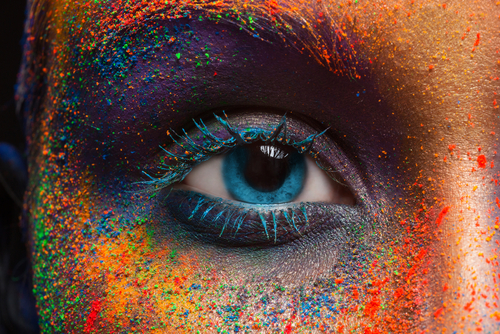 The internet has become divided yet again over what shade of color people are seeing. This time it's not the infamous dress of yesteryear that appeared to be either black and blue or gold and white. Now it's simply one color that is splitting people up in two distinct camps and it's those that see blue versus those that see green. Check out the color below and decide for yourself which one you see!
Optical Express, a company based in the United Kingdom, conducted a public survey on color perception in which they asked people to identify the color as belonging to either the blue or green color family. At first glance, 64% answered green and 32% answered blue.
The same participants were then asked to identify the same color once again, but this time it was in-between two colors that were clearly blue. The second time around a whopping 90% responded that the color was green! According to the Optical Express website, the color is in fact more green than blue, and this becomes much more clear when it's placed next to shades that are definitely blue.
However, the real lesson to take from all of this is that how we see and visually interpret the world can drastically differ from one person to the next. It's not only that particular shade of color we see differently, that's a very basic example, it can be anything else we're visually perceiving that may be different..
Amazing how one little swatch of color can spark such interest and illustrate how unique we all are. Share this with your friends and family and see what color they think it is!
What color do you see? let us know in the comments
Please SHARE This With Family and Friends To Find Out What Color They See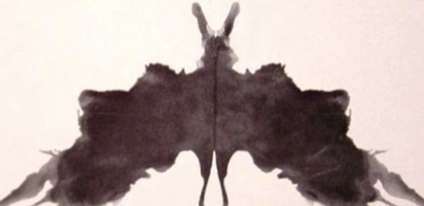 image via – playbuzz.com
Fear is an emotion that every single one of us has experienced at many points in our lives. It's a natural reaction to feel afraid and no matter what you call it; dread, horror, alarm, terror, panic, distress, fright, or threatened, it'll always have a negative connotation. However, not all fears are bad and it's actually quite healthy to feel afraid every now and then.
For most people, things like creepy crawlies or heights freak them out. According to various surveys on the topic the most common fears and phobias have to do with snakes, spiders, cockroaches, public speaking, needles, tight spaces, flying, dogs, water, germs, and death. While people can be afraid of virtually anything and everything, they can only fear on thing the absolute most.
What are you the most afraid of in this world? Put another way, what's the one singular thing, thought, or idea that is truly capable of filling your mind, body, and soul with dread? No one likes to admit it, yet we all have to face what it is that we fear the most. While it's natural to instinctively repress and avoid the unpleasant thoughts, we eventually need to deal with it and what better way to do just that than with some basic psychology!
This quiz uses ink-blot images to draw out and assess your deepest, darkest subconscious fears and thoughts. What you end up seeing in each picture ultimately depends on your perception of the world. In turn, part of what molds and shapes your interpretation of all the things that you see and come across in life is your unconscious mind.
It's usually inaccessible, which is why psychologists have developed tests like the one featured here to draw out and uncover the ideas and information it holds deeply hidden. Projective tests, which include ink-blot tests, are psychological tools that use images, words, or situations to analyze how people respond to them.
An individual is assessed in terms of the unconscious personality traits they exhibit towards the stimulus, in this case the image, and from their response hidden emotions are brought to light. In other words, how you view the ink-blots here will reveal what you fear the most.
With that in mind, are you ready to face your biggest fear? Take this projective ink-blot quiz now and see whether or not you agree with the end results. Enjoy!
Please SHARE This With Family and Friends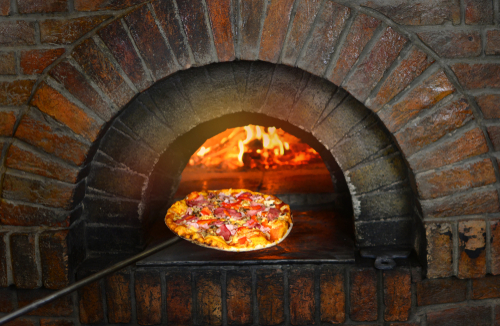 The world today is oftentimes hectic and chaotic. People rush around and go from one thing to the next without stopping to take a breather for themselves. It can easily become overwhelming and that is why it's so important that we all set aside some time for ourselves where we can just relax and take our minds off of the things that worry us.
While a little rest and relaxation is just what we need and sounds absolutely wonderful, it can be difficult to truly calm your thoughts and mind. Our brains are always running and if they aren't engaged in doing something enjoyable, they will wander elsewhere. As it turns out, you can train your mind to slow down and one of the best ways to unwind is by doing interactive search puzzles.
Puzzles help keep our brain, mind, and thoughts centered on the task in front of us. Just like when you read a book or paint a picture, they require focus and concentration. Multiple studies have been conducted which prove that puzzle solving works to promote our overall well being and mental health. They keep us sharp and on point, hone our logic and reasoning skills, and give us a feeling of accomplishment and satisfaction when we complete them.
Powered by Embed YouTube Video
With that in mind, take a moment to unwind with this quick and easy hidden word picture puzzle. There are 6 hidden words somewhere in the drawing below of a family painting their house. The image has been turned into a video and the challenge here is to find all six words within the allotted amount of limited time. Don't begin looking until you press play and after that you'll have exactly one minute and six seconds to find all six words. See if you can spot them all and good luck!
Please SHARE This With Family and Friends To See If They Can Find All 6 Hidden Words 🙂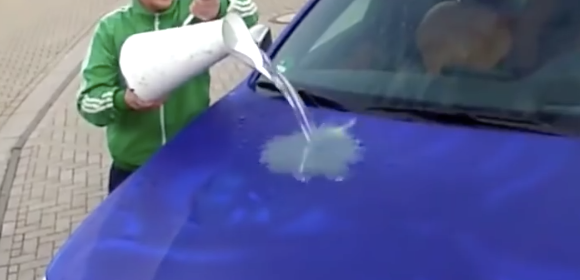 Technology seems to be getting crazier by the day. The exponential advances we see all around us are changing at a staggering rate, and nothing is left unaffected. People from all walks of life are taking advantage of the new opportunities that arise, finding new ways to express themselves. In this video, German graffiti artist Rene Turrek is using advanced paint technology to bring us a very unique Bimmer for his "XSCLUXIVCAR" project.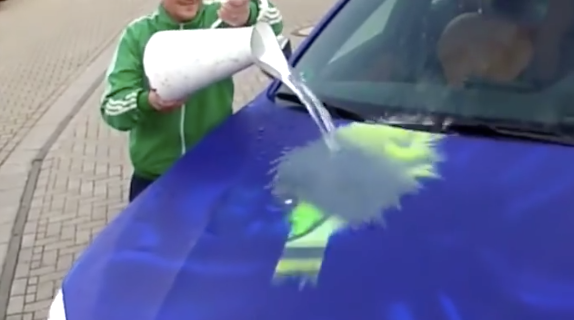 At first glance, it just looks like a blue BMW X6 with the hint of something looming below the surface. But when Turrek pours hot water on the SUV, a transformation takes place, revealing our favorite super victim of uncontrollable rage: the Incredible Hulk. For a brief moment, the calm blue gives way to raging angst, reverting almost immediately to its previous blue hue.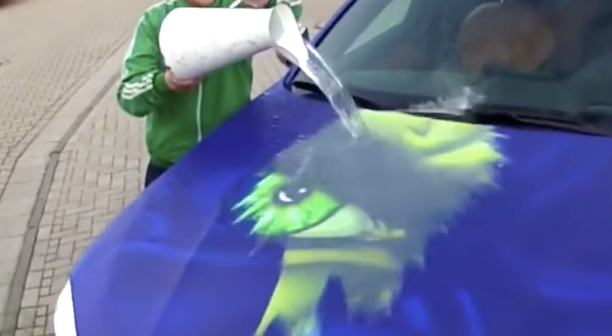 The technology that makes this art project possible lies hidden within the blue "thermochromatic" paint, which goes through chemical changes in response to changes in temperature. Thermochromism is utilized in many technologies, from mood rings to baby bottles.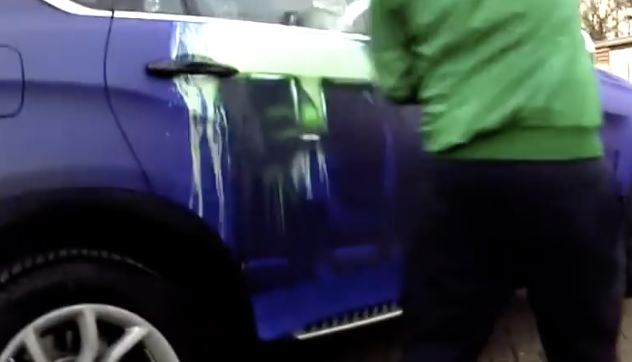 Let us know what you think..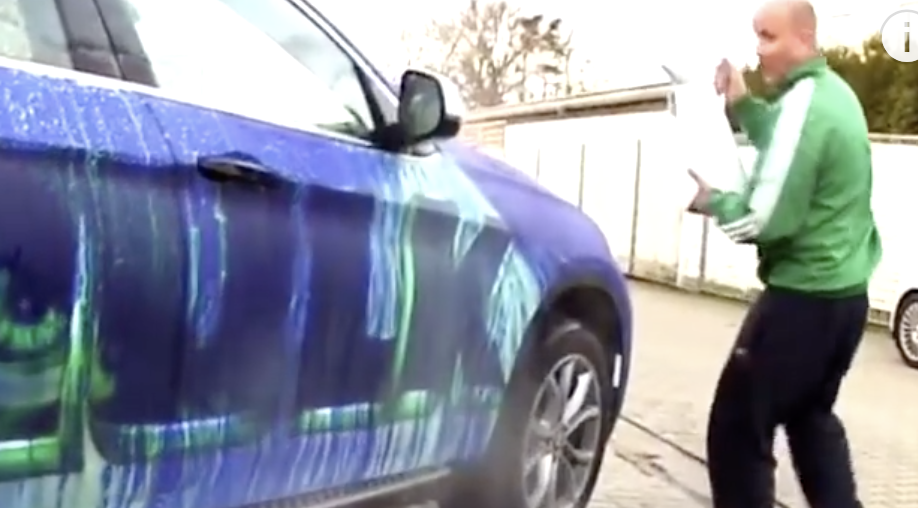 Please Share With Family and Friends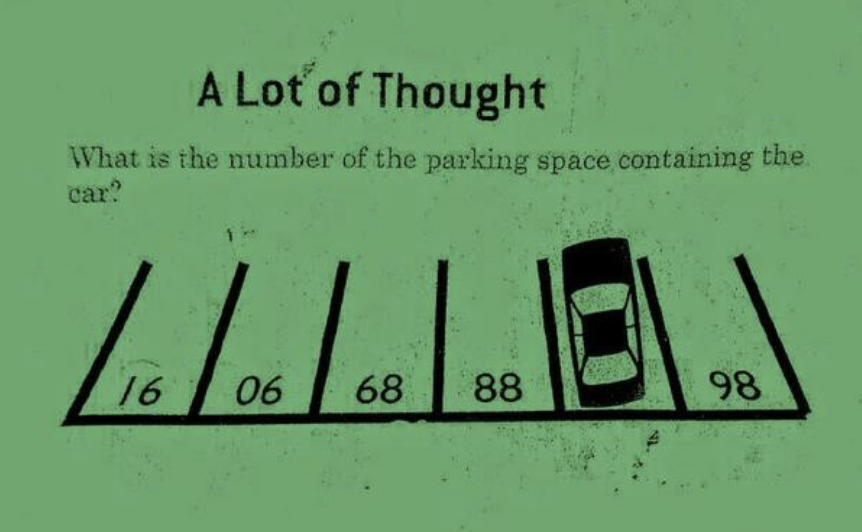 image via: twitter.com
Puzzle solving isn't just a fun way to pass time and test how much you know, it's also a great way to keep your brain and mind sharp. The internet is full of various riddles, teasers, and problems that are meant to stump people and get them thinking really hard. One puzzle has emerged recently that is proving very difficult for adults to solve, yet young children are answering it correctly in just a few seconds.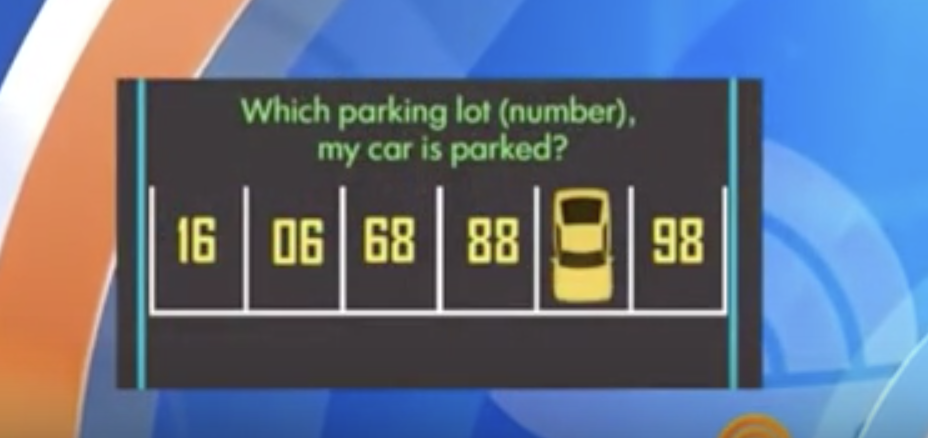 The puzzle first appeared in Hong Kong on a first grade admissions test. The children answering it, who were around 6 years old, were given only 20 seconds to solve it. Try it now and see if you can come up with the right answer in that amount of time, I couldn't! Don't be too worried if you also flunked this test question, the majority of adults who try to solve it within the time limit fail.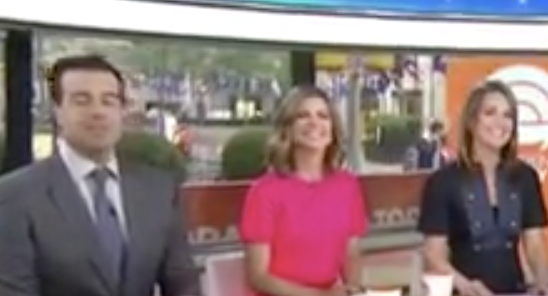 To get the correct answer you have to flip the puzzle over and look at if from a different angle. All of a sudden the seemingly impossible to solve puzzle becomes clear and obvious. Kids solve this much faster than adults because they tend to automatically look at things from different angles, and the younger you are the quicker you can solve it.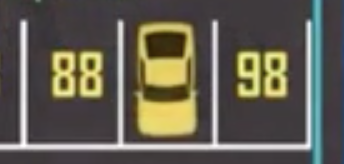 Often adults make things more more complicated than they have to be. They have been taught to approach puzzles and problems with a critical eye and automatically look for patterns and sequences to jump out at them. When they don't, they usually give up or assume that the problem is unsolvable for the average person.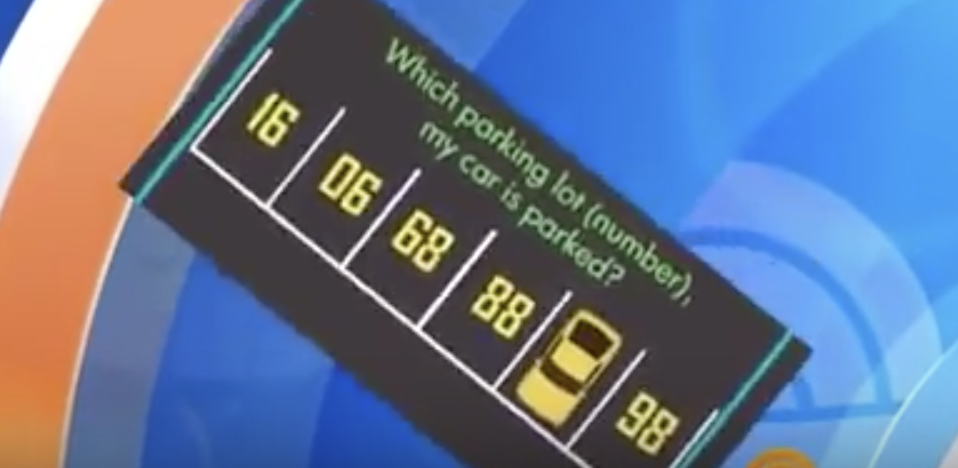 Personally, I took away from this a 'life lesson.' If adults looked at things from different angles then perhaps more would make sense to us all. Try taking the puzzle solving method and apply it to daily life's problems. Maybe they can be figured out by looking at the situation or issue from a different perspective and life can become more simple and easy. It's just a thought, and it may be a tad over-analytic stemming from a first grade puzzle, but I'm looking at it from a new angle.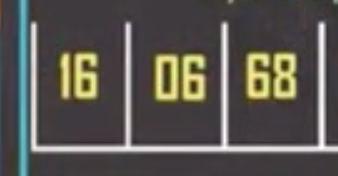 Please Share This Puzzle With Family and Friends 🙂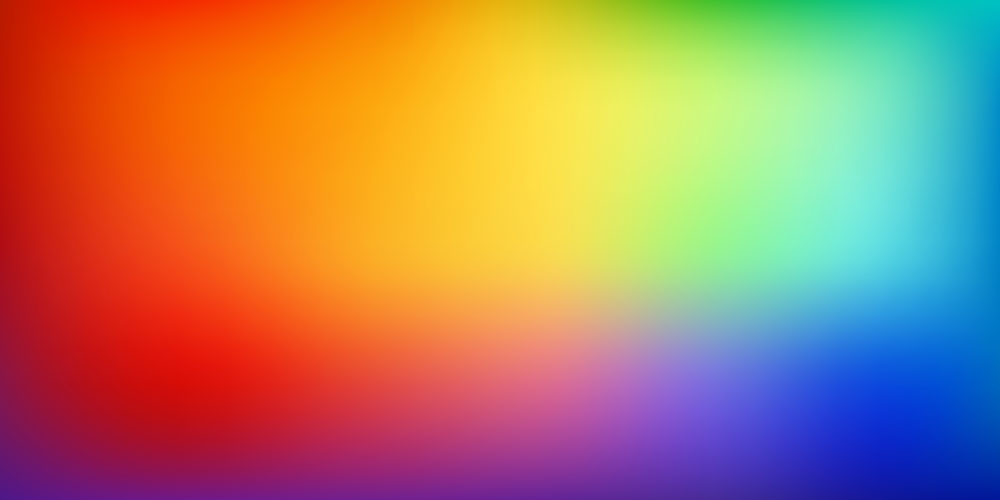 While we may not always notice and appreciate it, there is beauty all around us. We're surrounded by sweeping natural vistas, mountains and oceans as far as the eye can see, magnetic sunsets, star studded skies, cool artwork, amazing foods, good people, the list is endless. There are an infinite amount of other beautiful things in this world to take in and behold.
A major part of what makes something beautiful are colors. Without them nothing would stand out and life would be very dull, heavy, and lackluster. Not only would the outlook be much bleaker, we'd also lose much of our ability to glean information because you can tell a lot about something simply by what color it is. A very basic example of this is a banana. Green colored bananas are not yet ripe, yellow ones are, and brown or black bananas are overripe and rotten.
Most of us take colors for granted. They are inescapable and everywhere we look, even when we close our eyes we visualize and imagine things in color. Think about what the world would look like without all the shades of the rainbow, it'd be so different and muted. Nothing would stand out and everything would appear dull and drab.
Colors are one of the few things in the world that practically everyone perceives in the same type of way. That's because the colors we are all able to see come from a complex interaction between the human eye and visible light waves. A very basic explanation is that when objects reflect, absorb, or emit light, the cones in our eyes pick up on it as a certain shade of color.
It just so happens that people also put off different color energies, depending on what frequency they are vibrating at. This type of colored energy is very similar to that of our auras and chakras, in that it's deeply personal to each one of us, and it may also be read or interpreted by others who pick up on it. When you stop and think about it, there's all sorts of additional ways that colors impact and affect our lives.
Colors are what makes the world a beautiful, lively place and just as they influence everything around us, they also affect people. One way in which this occurs is with the energy that each of us give off and the frequency we vibrate at.
Every individual alive vibrates at a certain frequency which causes them to radiate their own beautiful colored energy. The shades that we glow at are connected to our auras in that they are both uniquely personal to each of us and can be read or interpreted by other people.
In fact, there are all sorts of subtle ways in which the color of our own energy may end up affecting us. For example, other people's perceptions of us are unconsciously influenced by the color that we give off. They can pick up on it and read the energy we're radiating. This gives them an instant sense of who we are and while our behavior and personality matters the most in social interactions, our energy does too!
Another factor that can greatly affect whether something is beautiful or not is the energy that it puts off. This is especially true for people and every single one of us vibrates at a certain frequency, which in turn causes us to radiate our own unique colored energy. The many spectacular shades that we can glow at are rooted deep in our souls and they're also connected to our auras, in that they're both extremely personal and they can be unconsciously picked up by other people.
While the vast majority of us are unable to actually see the colors our energy is radiating at, we nonetheless get a feel for it. Based off of that gut reaction, we can tell a lot about something or someone, including whether or not they're beautiful.
We get an instant sense of who others are and just like a banana, the color of our energy is very telling and it ends up influencing people's opinions and viewpoints of each other. Whether you believe in the concepts of energies and auras or not, you have to admit that there is something deeper and indescribable at work when you make a certain type of connection with someone.
This quiz is composed of beautiful images that can help you figure out exactly what color your energy is currently vibrating at. The pictures have been chosen for the relaxing and tranquil vibes they put off and while they may seem random, they're not. There's an art to quizzes like this and the images have been chosen because they target your subconscious in ways that can draw out the colorful answer that's hiding inside of you! Try it now. Enjoy!
Please SHARE This With Family and Friends