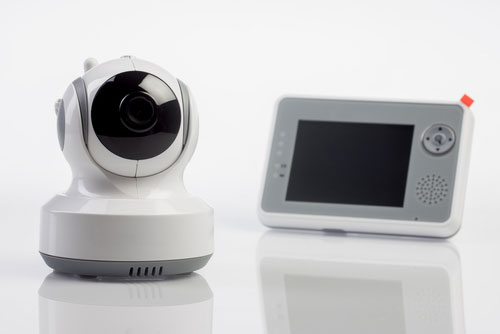 image via – shutterstock.com
Some people dream of being a mother their whole life.  Ever since Bernita Roger's was a little girl she had looked forward to the day when she'd have children of her own to raise.  After marrying her high school sweetheart Roy, the two set out to become parents. However, the couple struggled and their dreams of starting a family were crushed after Bernita suffered a series of miscarriages.  
After all the heartbreak Bernita set aside her plans of being pregnant.  She decided that for the time being she would adopt, not a baby but instead a pet.  Feeling depressed, she just knew that having a furry animal companion was what she needed in her life and was set to go look a puppy at the local shelter.
Before she could even go to the animal rescue center fate stepped in.  Bernita was out in her garden one day when a black cat appeared and started to rub against her legs.  The friendly feline was a stray but not for long because she fell in love with the kitty and adopted him on the spot.  She brought the cat inside and ended up naming him Midnight after his shiny black coat.
Soon after Midnight had joined the Rodgers family Bernita and Roy learned that she was pregnant again.  The unplanned pregnancy was a blessing and nine months later a healthy baby girl named Stacey was born. When Midnight first met the new baby it was love at first sight and he was always close by.
The new parents were extremely protective of their little miracle baby and watched over her closely.  When Stacey was just 6 weeks old she suddenly became ill and after checking her out a pediatrician told Bernita it was just a common cold.  She took her baby home and had put her down for a nap when Midnight suddenly started acting very strange. He kept pawing at her legs and seemed to be trying in vain to get her attention, but she brushed him off thinking not much of it.  
Midnight ran away and moments later she heard him screeching and crying over the baby monitor.  His strange moans sounded terrible and scared Bernita who jumped up and quickly ran to the baby's room.  When she got there, she found the cat near the crib and when she looked in to check on Stacey, she noticed something was terribly wrong.  The baby was struggling to breathe and starting to turn blue.
Bernita and Roy rushed baby Stacey to the hospital and because of their quick action doctors were able to save her after she went into full respiratory failure.  If not for Midnight's insistent crying alerting them to the dire situation, she may not have been so lucky.
Midnight's story was shared on YouTube and it brought a lot of media attention and interest.  Even Oprah Winfrey contacted the couple and they made an appearance on her show. As for Midnight, he and Stacey are inseparable, they're each other's best friend, and he's always by her side.
Watch the video below for the full story:
Please SHARE This With Family and Friends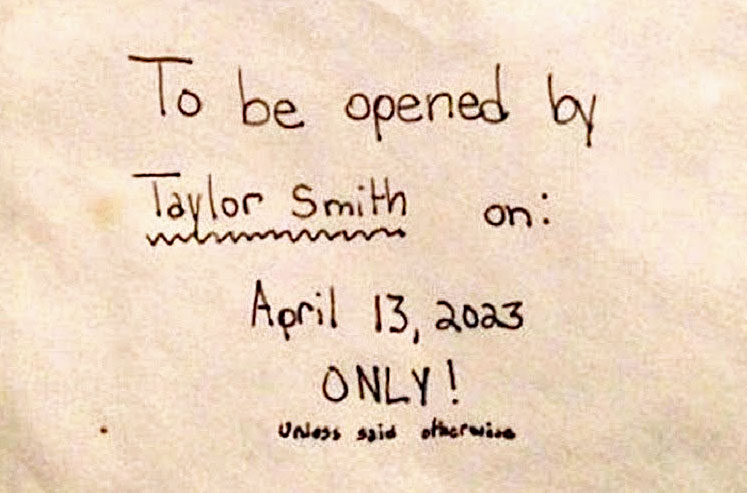 image via – youtube.com
Many kids and teens across the world will write letters to their future selves about what they want to do as they get older. Some talk about when they want to get married, how many kids they want, who their husband/wife should be. While others write about what job they want to work, how far they want to take their education and what their dream career path should look like. After they are done writing the letter, they seal it up, write the date the letter should be opened and put it in a safe place where they will remember to look years down the line.
In today's story this is exactly what Taylor Smith Johnson a teenager from Tennessee did. One day she woke up and decided to write who future self a letter that she would open on April 13, 2023. Taylor decided age 22 would be the perfect time for her future self to read this letter as a reminder of what trajectory she wanted her life to head. She had big dreams, great ambition, wanted to travel all around the world, go to college and possibly graduate school while having God always in her heart.
Then without warning a few months after she wrote this letter, Taylor died from Pneumonia and would never be able to open the letter she had written months earlier. Her parents were completely crushed by the loss of their daughter, as losing a child is probably the worst thing that could ever happen to a parent.
As Taylor's parents tried to cope with the loss of their daughter even going into her room was too difficult. The memories would flood back into their minds and they would immediately break down not being able to cope with the terrible loss.
Then months later, her mother finally had the strength to enter Taylor's room and she stumbled upon the letter Taylor wrote to her future self. Her mom with tears in her eyes, opened the envelope and began reading the letter. She was stunned by all the things Taylor aspired to and wished her sweet little girl could just come back and do everything she dreamed of.
Although, her daughter was gone, it felt as if she sent this letter from heaven and it gave her mom some peace and closure that she desperately needed. Taylor could no longer be with her family in the physical form but she just knew her little angel would always be with them in spirit.
Her mother wanted Taylor's memory to live on, so she posted the beautiful message on social media hoping that it would help all her family and friends cope with the untimely loss of her daughter…
Watch the video below for the full story and to read the beautiful letter:
Please SHARE This With Your Family and Friends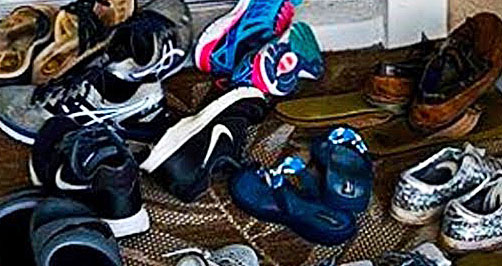 image via – youtube.com
It had been a long day of running around doing errands when Heather Duckworth finally got home. As she walked up the steps on her front porch, she was immediately greeted by the sight of children's shoes strewn about haphazardly in a pile by the front door. A wave of emotions washed over her as she thought about what all the shoes meant.
The mother of four snapped a quick picture and later wrote on her blog that the pile of shoes meant that her kids were home and their friends were over. They were inside hanging out either listening to music, playing video games or air hockey, watching shows, and most likely eating all her food! However, they also symbolized so much more than the obvious.
Those shoes represented the memories and realization that this would be the last summer before her oldest children went off to college. After 18 years of raising them, protecting and making sure they were safe, and teaching them the ways of the world, they were moving out. As Heather thought back to all the years that had passed by, the memories came flooding back. She felt nostalgic and sentimental, happy and sad, worried but hopeful.
Rather than get stuck on the overwhelming feelings of loss she had towards her children moving out, Heather chose to view the bittersweet moment as a sign that she should be thankful for the present. She knew she should be grateful for having such great kids who were going places and to enjoy her time with them while she could. She wrote that she simply wants to live in the moment and be happy, which is what her children would want her to do.
Watch the video below for the full story:
Please SHARE This Story With Family and Friends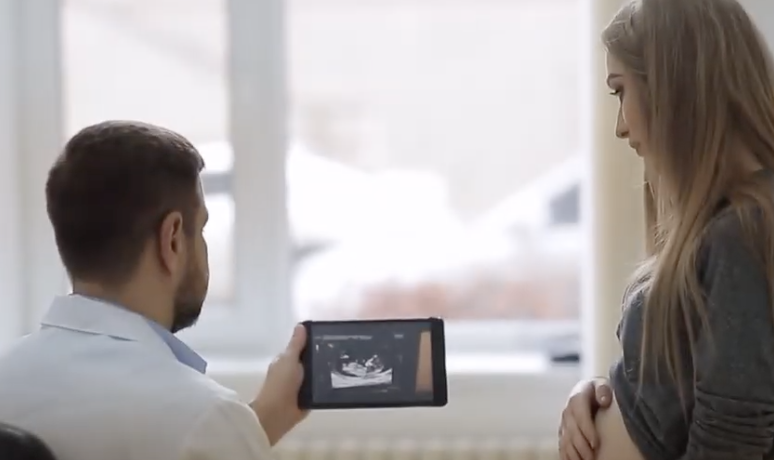 image via – youtube.com
When it comes to pregnancy, sometimes everything can run smooth as silk, while other times the pregancy can be extremely difficult and every possible thing that could go wrong does! Whether it's complications, post-partum depression, or just an overall difficult pregnancy, soon-to-be mother's can sometimes have a complete nightmare of a pregnancy.
Today our story features pregnant and soon-to-be mom Shanice. In the first trimester everything seemed pretty normal and nothing was really out of the ordinary. By the time the second trimester came along, her stomach had ballooned out so big that her gut told her something just wasn't right! The size of her stomach and the weight she was carrying was beginning to take a toll on her back as it couldn't handle the unexpected weight gain.
She headed to her doctor to find out what the heck was actually going on! She got an ultrasound with the attending nurse and as it was in progress she asked the nurse if everything was alright. The nurse didn't immediately respond and called for the doctor to come in and examine her. As he examined her he began to spot some strange things on the monitor.
Shanice was so nervous and scared and asked the good doctor what was going on and if there was a problem. He didn't immediately answer as he was trying to figure out exactly what was going on. She would soon get news she would never expect!
Watch the video below for the full story:
Please SHARE This With Family and Friends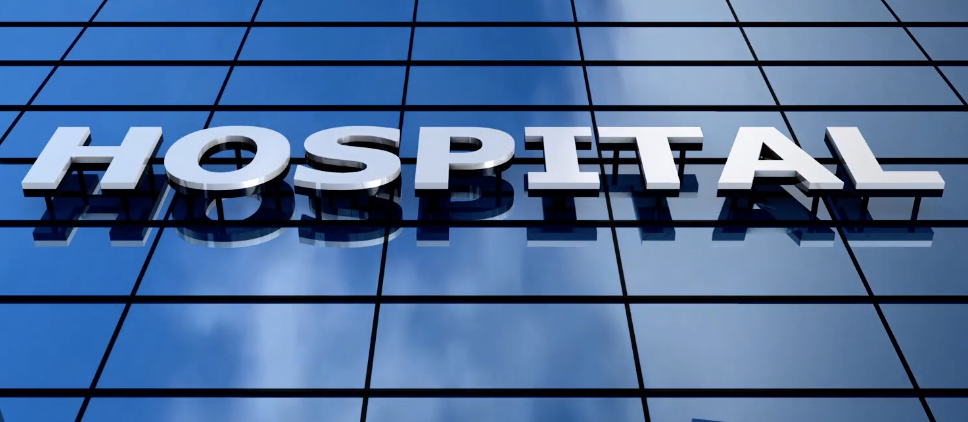 image via – youtube.com
Anybody who has a child know they are like little parrots. Whatever they see mom or dad doing they attempt to mimic their behavior. There is nothing better than a little kid proving to themselves that they can do anything their parents can do. Not only do they shadow your every move, their little brains and eyes are locked on you at all times, soaking in every last drop of information their minds can handle.
Many daughters want to be just like their mommy! They will was watch their mama get ready, buy putting on beautiful dresses, doing their hair and finally doing their makeup. It is always fun to play dress up and become a little princess. Most of the time nothing goes wrong and everything is just fine..
However, there are exceptions to this which we will cover in the following article and video. Parent's Kylie and Tony Cravens got their baby girl toy makeup to wear which was supposedly completely harmless. When they got home from the store, their daughter obviously wanted to immediately try her new toy makeup. Mama helped her apply it and all was well, everyone was smiling, laughing and having a good time.
Then out of no where the toddler began to feel ill and broke out in rashes all over her face. At first she just felt a little burning, then the pain became more and more excruciating. Blisters we're beginning to form in all the areas they applied the make up to. At this point her parents rushed her to the hospital because they obviously could sense something was very wrong with their baby.
The doctor told them this was clearly some type of anaphylactic allergic reaction to the toy makeup she had applied. It got so bad that those blisters led to swelling of her whole head and she was in a lot of pain.
Mom wanted to spread the word about her daughters situation so she posted it on social media and it quickly went viral!
Watch the video below for the full story:
Please SHARE This With Family and Friends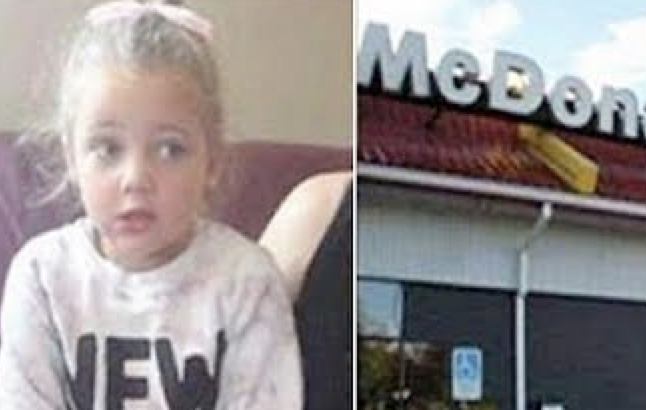 image via – youtube.com
When you are a little kid you are always trying to prove to your older siblings and parents that you can do everything they can do. It's a constant struggle between trying to grow up too quickly and not trying to stay a baby forever. So many kids do need to learn how to be on their own and be independent but, as a parent there is a very thin line between your child's independence and safety.
This brings us to today's heartbreaking story about a mother named Nicole and her four year old baby girl Kaya. One afternoon they went to good ol' Mcdonald's for lunch. Like many kids her age McDonalds is her favorite restaurant and a treat she always looks forward to. Between happy meals, the toys and the ball pits and slides, McDonalds is like heaven.
They arrived at McDonalds that day, ordered their food, ate it and everything was fine. Then she asked her mama if she could go to the bathroom on her own to prove that she wasn't a baby anymore. Her mom said yes thinking it should be fine, she will wait right outside and what could possibly go wrong?
Seconds before the young girl went into the bathroom her mom noticed 2 teen girls giggling as they exited the restroom.. It wasn't a big deal, just some kids being kids and she didn't really pay too much mind to those teen girls.
Kaya went into the bathroom for a few minutes and everything seemed fine. All of a sudden, Nicole heard a shrill scream and hysterics coming from the bathroom like she had never heard before! This wasn't the first time Kaya was screaming or crying, but there was something about the sound of fear and panic in her young daughters voice that she knew something was seriously amiss.
Nicole got into the bathroom and looked in horror as she saw Kaya a few feet from the toilet and she her leg was bleeding. Her mom rushed over to her not knowing what was going on.
They would later find out that those two giggling teens were laughing because they put superglue on the toilet so that the next person who sat down would get stuck! The poor victim to the teens cruel prank was Kaya, who somehow got herself off the seat but the top layer of skin on her leg was still stuck to the seat.
Watch the video below for the full story:
Please SHARE This With Family and Friends