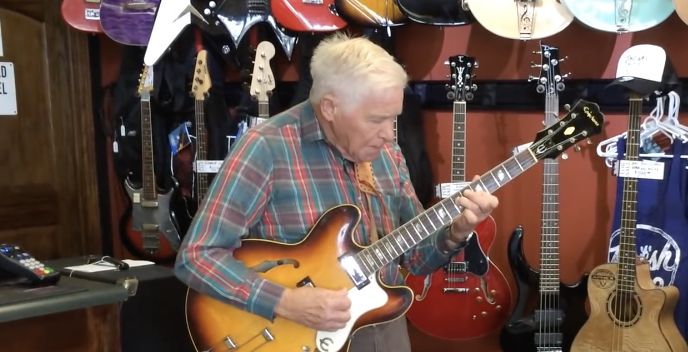 What is amazing is that we are amazed by the elderly man in the video below!  He walks into a music store and picks up a guitar and…he plays impressively! Why are we so amazed? The answer unfortunately lies in the way that our society sees aging.  Rather than seeing the elderly as older versions of themselves, we see them as people who are disappearing.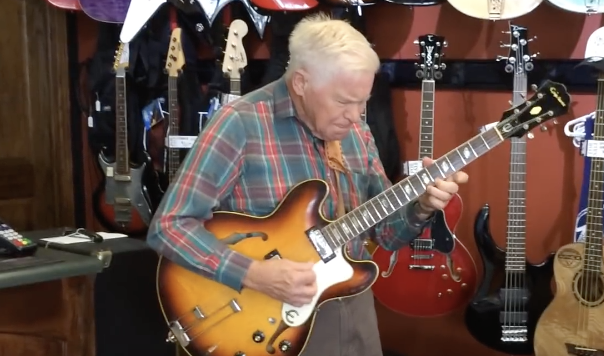 We used to have extended families, where grandparents helped us with our young.  More than one family often lived under one roof, and each generation took care of each other reciprocally.  Today we are amazed when an elderly person can do anything, let alone doing what the gentleman in this video does.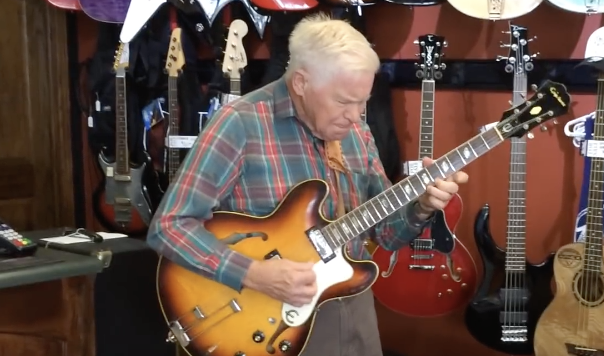 Clearly he played guitar, whether professionally or as a talented amateur.  This guy's got chops!  Not only does he play fluidly, but he feels the music just as he did when he was a younger man.  We are all going to grow older, and it is time we took a healthier and more respectful view of those who grow old before us.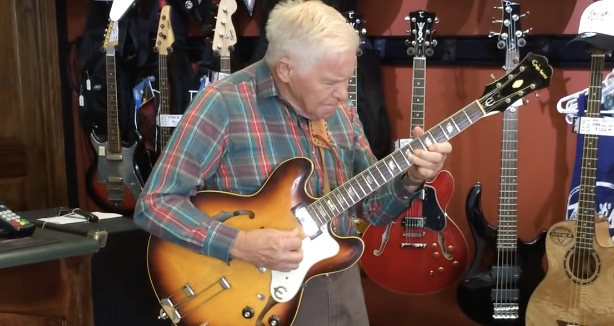 With good health we can go on to continue to be contributing members of society.  The man you are about to watch does a good job at counteracting our stereotypes. His name is Bob Wood and he is 80 years young!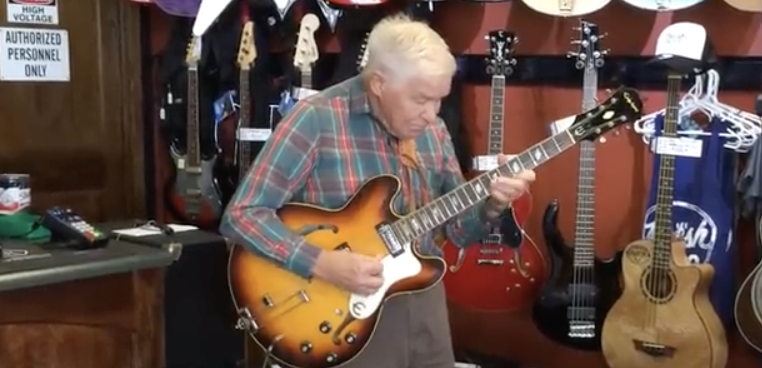 Please SHARE This Video With Your Family and Friends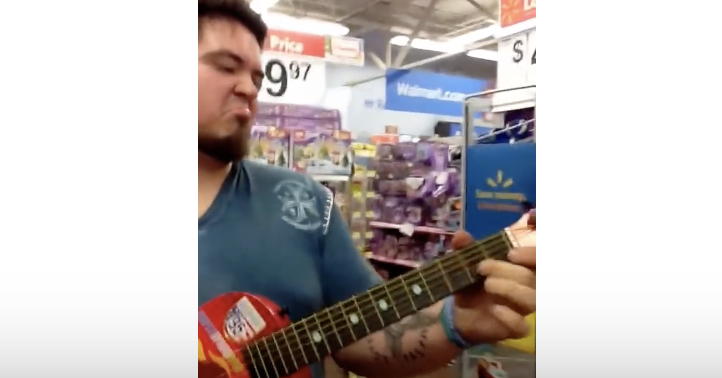 Whenever you step into a Walmart a chaotic and loud scene usually greets you. It can get really hectic in the store between children running wild, their parent's yelling at them, people walking way too slow, and all the other odd sights and sounds that bombard your senses. However, a video has emerged that shows there may be something good and positive to associate with Walmart.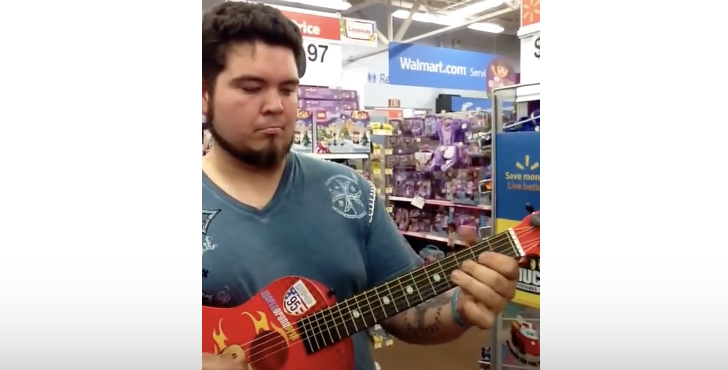 Clay Shelburn and Zac Stokes uploaded the awesome YouTube video that shows them performing on a toy guitar in the Barbie aisle at 3 o'clock in the morning. The self professed "Walmart Rockstars" go to town on a bluesy acoustic-style rendition of Stevie Ray Vaughan's hit song Pride and Joy.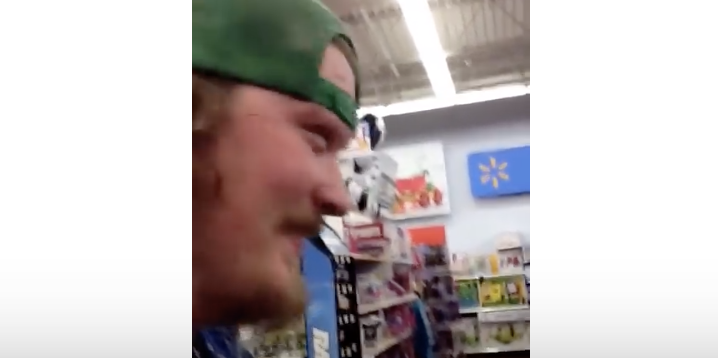 Clay starts strumming the dinky little red guitar and immediately you know that he can play. I have never heard a toy guitar sound this good, or even knew they were capable of sounding so pleasing.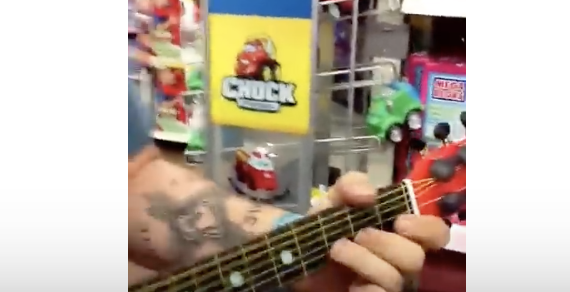 Both boys take turns doing vocals and they deliver a pretty solid performance. This is easily the best thing yet to come out of a 24 hour Walmart at 3a.m.! Both boys are from Fort Worth, Texas and are members of bands that bear their names.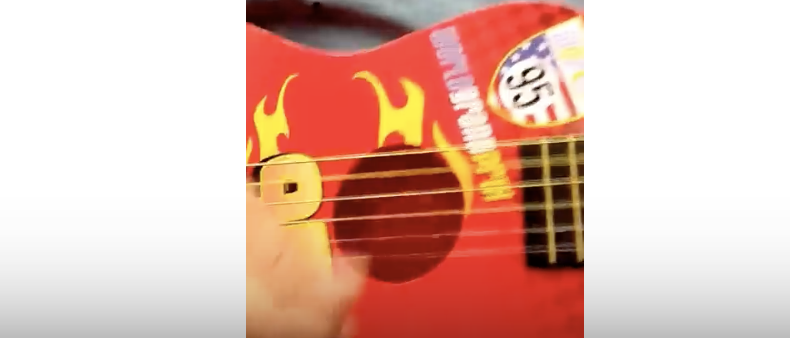 When they aren't doing gigs at Walmart the Texas musicians perform at shows all around the area. They clearly have talent and love for their art, so be sure to check them out if you're into bluesy, country, southern rock music!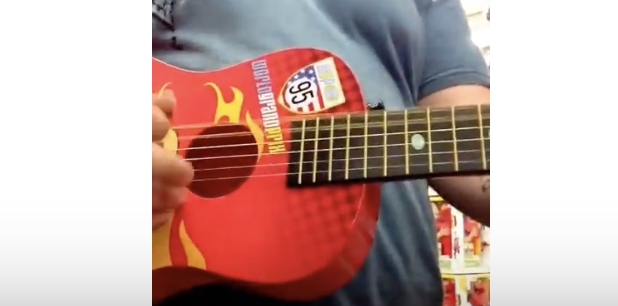 Please Share With Family and Friends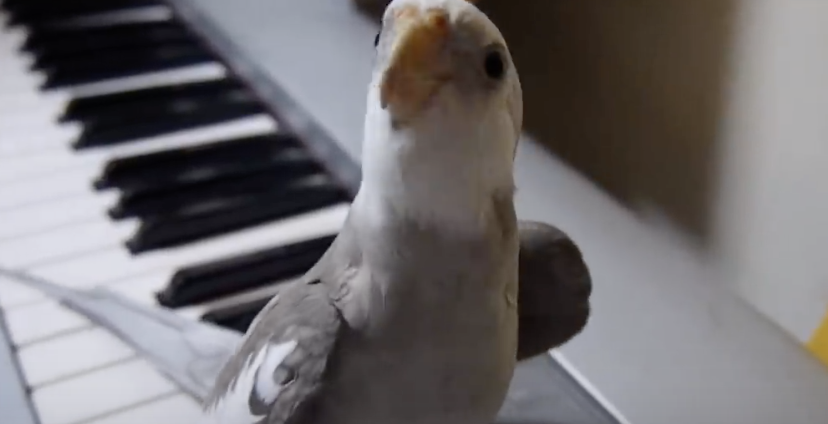 It has always fascinated me how certain birds have the capability to imitate sounds that they hear. Sometimes it can be annoying when they keep repeating the same words over and over; often it is funny when they say off color phrases they have heard. However, some birds have huge vocabularies and don't just repeat the same words over and over.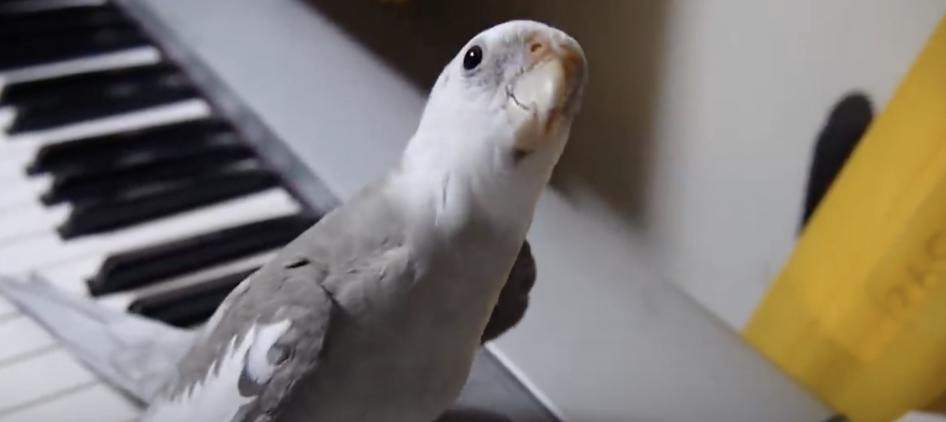 The cockatiel is a beautiful multicolored bird, who has particularly great ability to mimic sounds. The cockatiel's colorful exterior only contributes to a fraction of it's magnificent character. As is the norm, this male that you will listen to in this video, has an exemplary talent for whistling and singing tunes he has heard.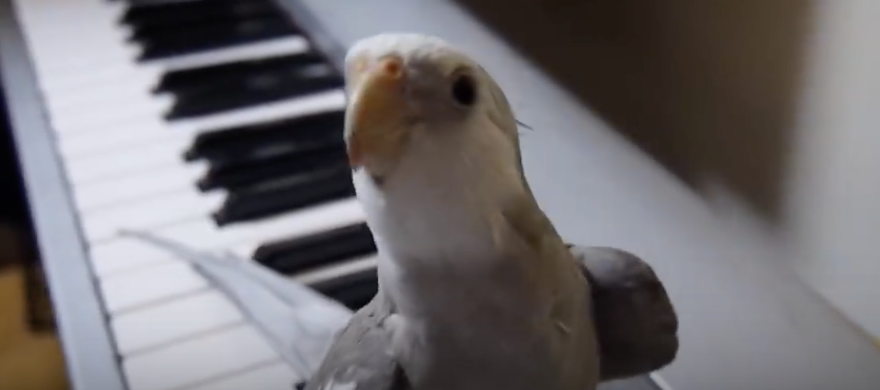 The males have this inbred ability for it's beautiful musical tones in order to attract the female species. Watch what happens as this particularly talented bird is accompanied on the piano by its owner. When the accompaniment stops for a moment, the musicality and intelligence of this bird is startling and impressive. Enjoy!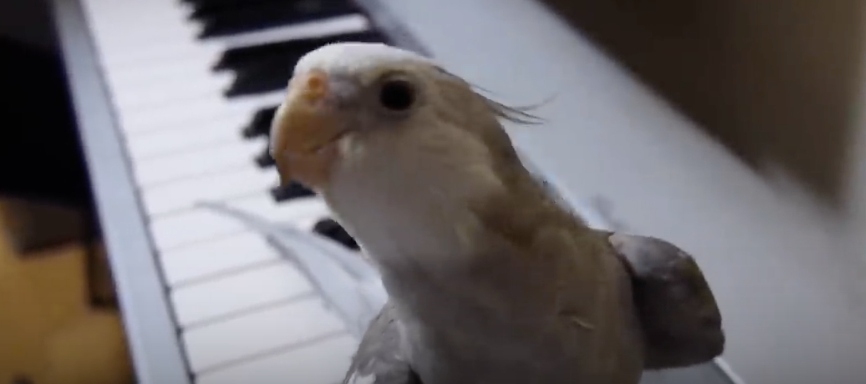 Please SHARE With Family and Friends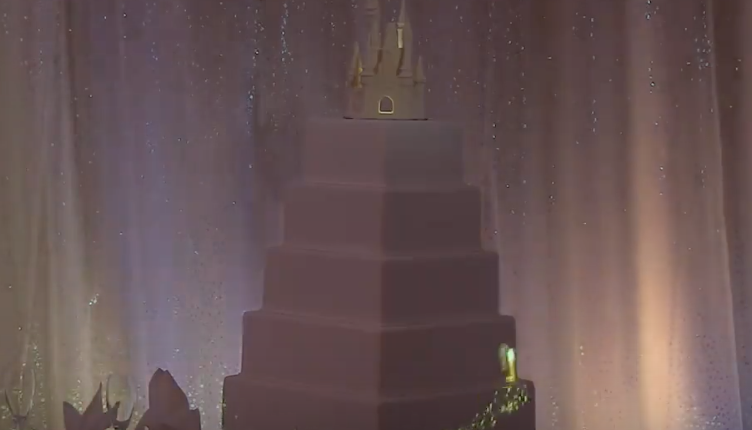 Many little girls dream of their fairytale wedding for as long as they can remember. They have grown up on the enchanting Disney fairy tales such as Cinderella and Sleeping Beauty, that promote the idea of being saved by Prince Charming and living happily ever after. However, unrealistic these fantasies maybe, there is still something alluring about the Disney magic.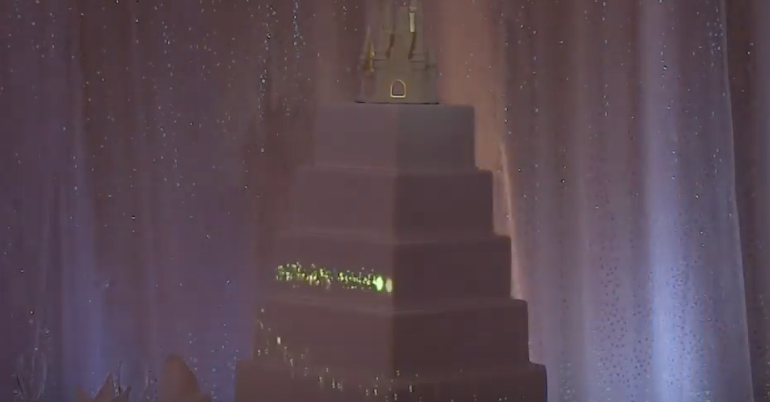 While many women grow out of the fantasies evoked by Disney, one woman was determined to hold on to the magical world and incorporate into her wedding day. We get to witness a small portion of this Disney magic in this video of her wedding cake.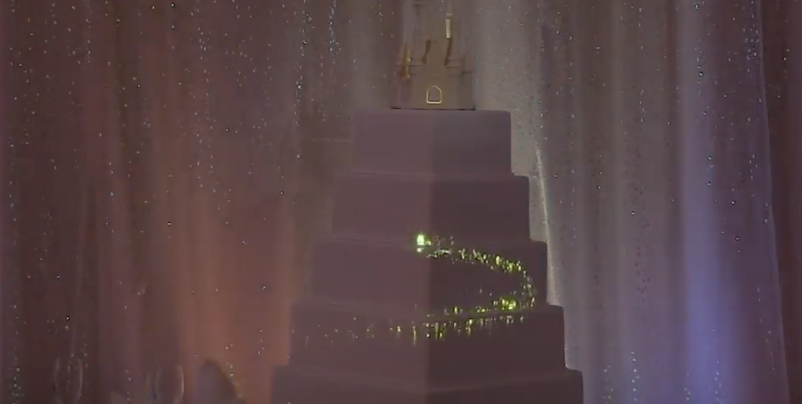 Watch as her gorgeous white cake is brought to Disney life through the technique of projection mapping. Tinker Bell was able to sprinkle her magic fairy dust turning the cake into a virtual disney fantasy. It is so entrancing to watch, that I truly needed to watch it again. It will certainly be a spectacle no one at this wedding will ever forget. Watching this will add just the needed pleasure you need for your day. Enjoy!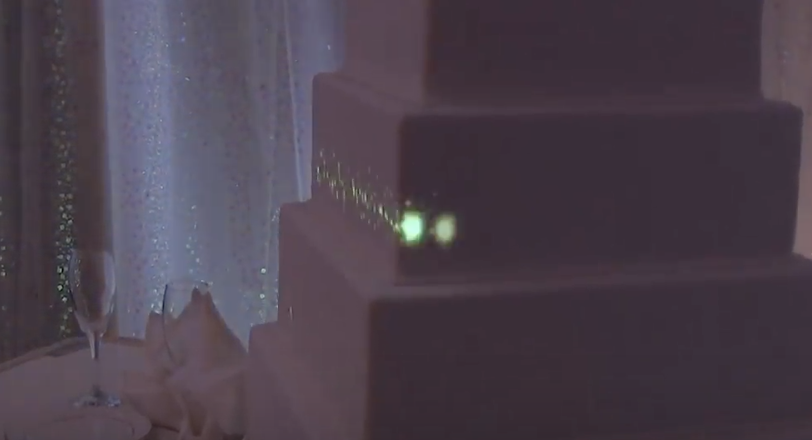 Please SHARE With Family and Friends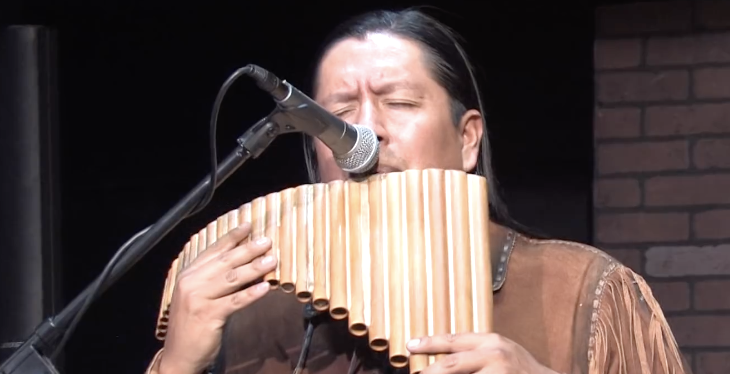 Inka Gold is a two member Native American music ensemble who perform traditional and contemporary music. They use beautiful hand crafted instruments made from raw materials such as clay and bamboo to create their harmonious sounds. Centuries old Inca practices and musical traditions have been brought to life by the duo since 1998. Their version of Unchained Melody is hauntingly beautiful and familiar all at once, evoking memories and peacefulness.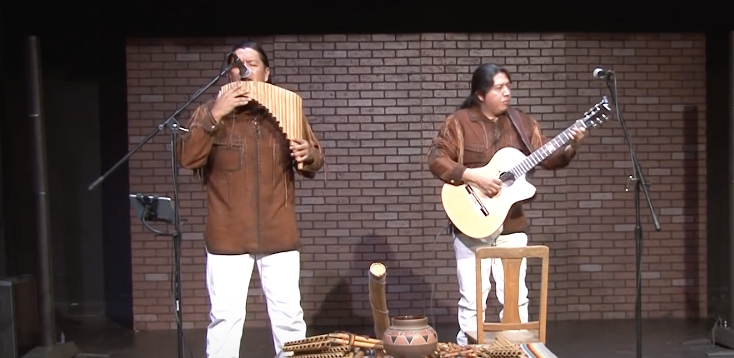 Brothers Oscar Andres Morales Vega and Pablo Santiago Morales Vega make up Inka Gold. Both were born in the Andes Mountains in Ecuador. From early ages they started playing traditional instruments. Oscar played the pan flutes at age seven and by age six Pablo was playing string instruments. A musical prodigy, he mastered the guitar, mandolin, drums and the charango which is a traditional string instrument.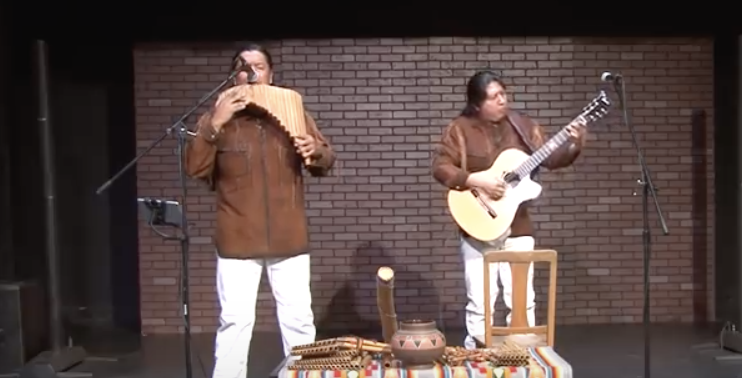 A few short years later the brothers were already performing for thousands of people and went on to tour Europe together. After that, they parted ways and Oscar went on to tour America, performing at music festivals and on talk shows. Pablo went on to tour Saudi Arabia, Australia, and various parts of Asia. Then, once again the brothers reunited in America to record new music and tour, bringing their original style to new audiences all over and expanding their sound and vision ever higher.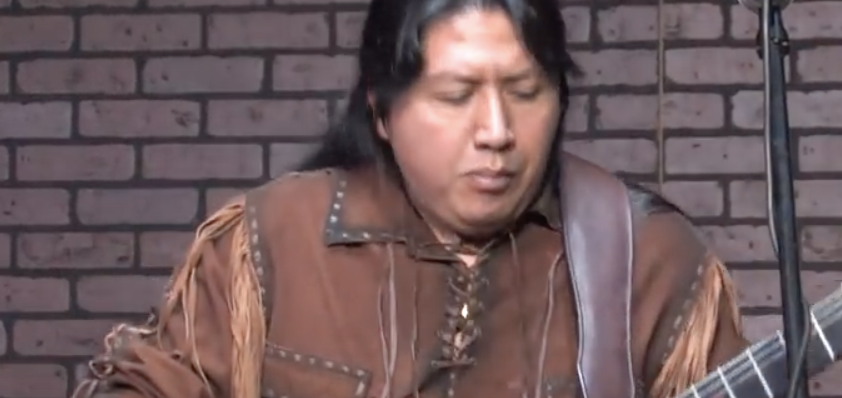 The Inka Gold cover of Unchained Melody is beautiful in that it is so simple and yet highly emotional and piercing all at once due to the unique sound of their instruments. The song is one of the most recorded of the 20th century and has been covered in hundreds of languages with approximately 500 versions in existence today.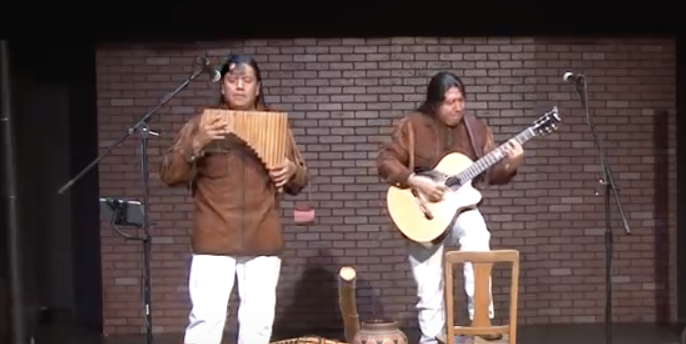 Many artists who recorded it have seen it become a number one hit. The most famous version is arguably the 1965 cover by The Righteous Brothers as it was revived again in the 1990 film Ghost. The Inka Gold version continues this songs path with their own flavor and sound blending seamlessly with the melody. Check them out, you will be happy you did!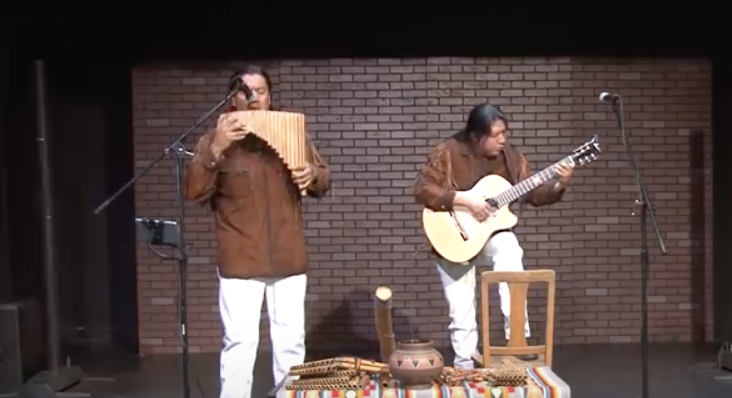 Please Share With Family and Friends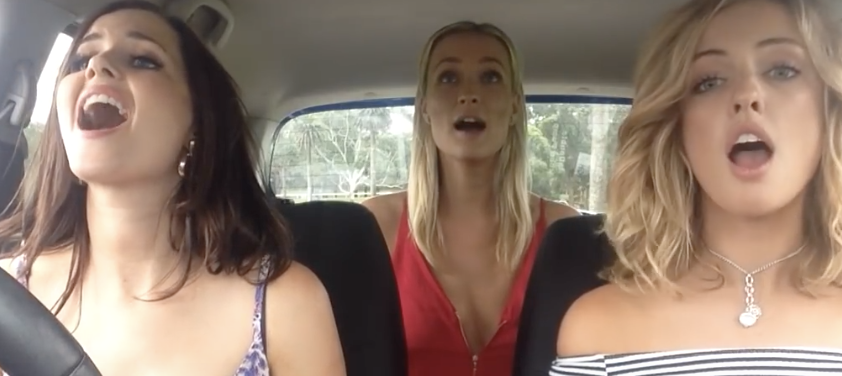 Originally the song "Bohemian Rhapsody" created legendary rock group Queen.  The song was written by Freddie Mercury and contains 3 sections.  Their is a ballad segment, which ends with a guitar solo, an operatic section, and finally the hard rock part.  In 1975 it was the most expensive single record ever produced!  The record reached number 1 on the charts and the album A Night at the Opera sold over 1 million copies in it's first year.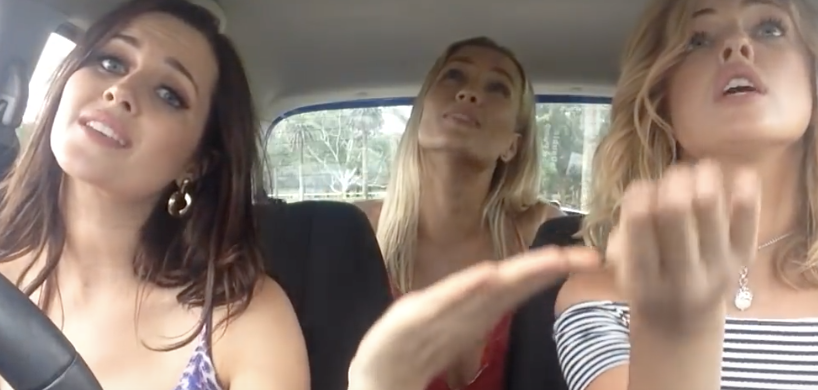 The song has been covered millions of times and many of them are all over the internet.  In the video below 3 comedic Australian girls have redone the song in a creative way that we haven't seen before.  They are known as the sketch group SketchShe and they have entitled their cover as "Bohemian Carsody." They lip-sync the song in the car and it will most likely be the best internet video you see today!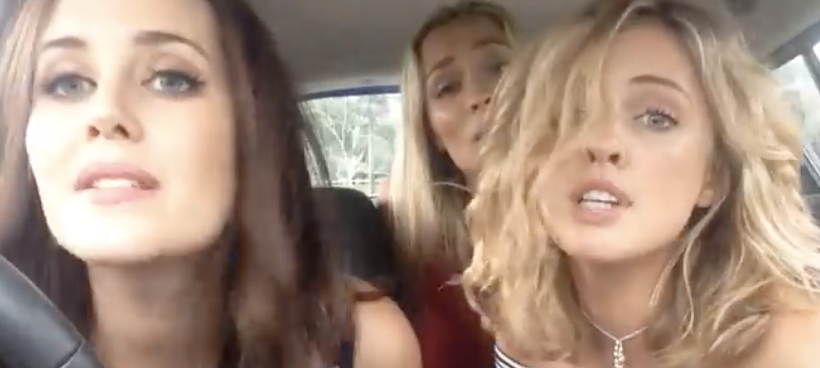 These self proclaimed cheeky and brazen trio is sure to put a huge smile on your face.  With the movie Bohemian Rhapsody coming out last year it seems like Queen Music is just popping up everywhere! The legacy Freddy Mercury has left behind is timeless and eternal magic! Enjoy this heart felt cover and let us know how you feel about it in the comments below.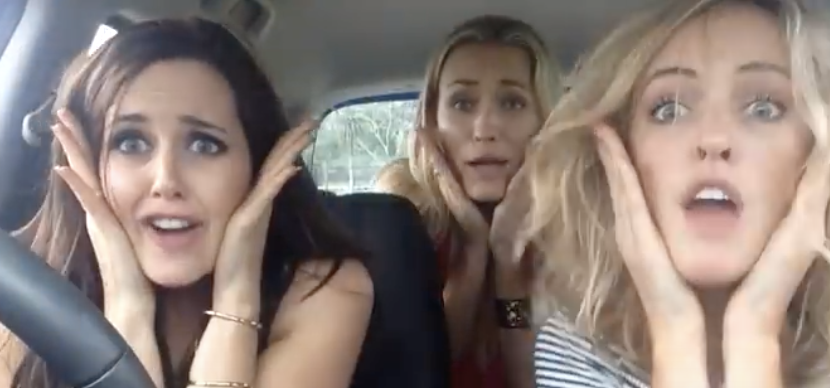 Please Share This Cover With Family and Friends