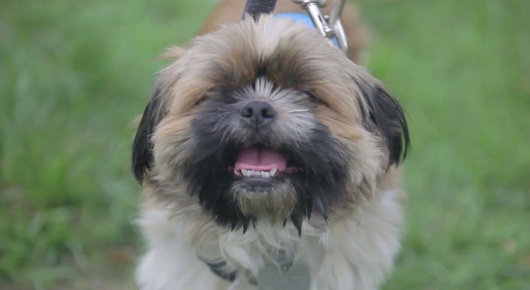 image via – youtube.com
If you want a good friend who loves and supports you unconditionally in everything you do, then look no further than your local animal shelter. There are countless animals of every breed, size, color, and temperament imaginable out there. They are just waiting to help someone who comes along in need of companionship and immeasurable joy.
Most people assume that when they adopt at a shelter they are saving an animal and helping them out. While this is partly true, the reverse of that thought is often a better way to describe the situation. Pets that we adopt are saving us, in more ways than one, and if you have a rescue animal at home you likely already know and understand why.
This was the idea behind a new adoption campaign at the Lost Dog's Home, a shelter for dogs located in Australia. They thought of a great way to get people and their homeless dogs together, by way of "The Human Walking Program."
The word was spread among office workers that at lunch and break times they would be able to spend time playing, walking, and hanging out with the dogs. It gave the workers a chance to get away from their desks for some fresh air and exercise, and the animals got much needed attention and exposure.
By the end of this adoption drive every single one of the over 5,000 adoptable dogs found a new home with an office worker. The program was an immense success and all of the rescued workers will now lead healthier lives because of it.
Being around dogs naturally makes humans more active. The animals love to play, take walks, chase things, and do all sorts of fun activities. Nothing is more relaxing and enjoyable than taking some time out of your busy day to hang out and spend some quality time bonding with your dog.
It's a proven fact that people who own pets are better off because of it. Not only do they help to fulfill our social needs, they also improve our overall happiness, physical health, and well-being. People report that they are just as close, and oftentimes even closer, to their pets than they are to most of their family members!
Please Share With Family and Friends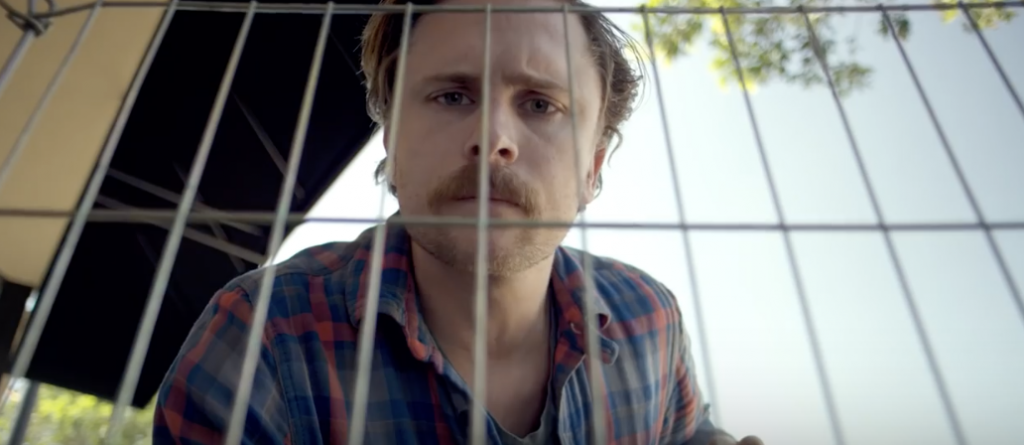 Adopting a pet can change your life for the better. Animals often teach us a lot about life, love, forgiveness, friendship, happiness, and so much more. When an adopted pet is welcomed into your home you can expect to grow in unexpected ways.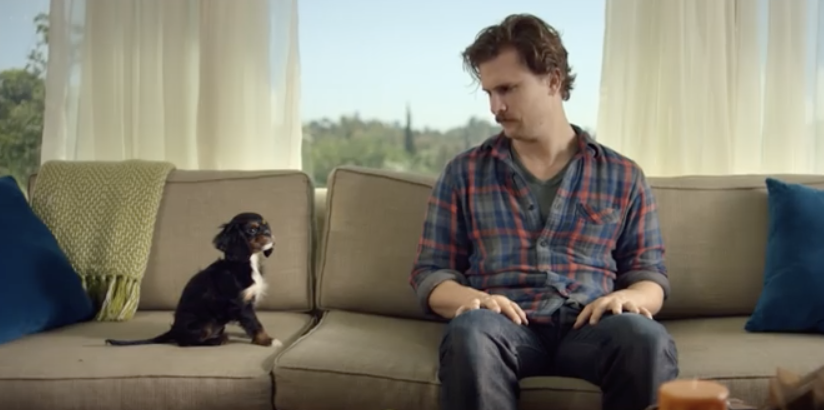 Besides becoming more responsible, people often find that a new pet gives them a better sense of who they are. At the same time, they become less focused on their own needs and desires, and more giving and attuned to others feelings and needs.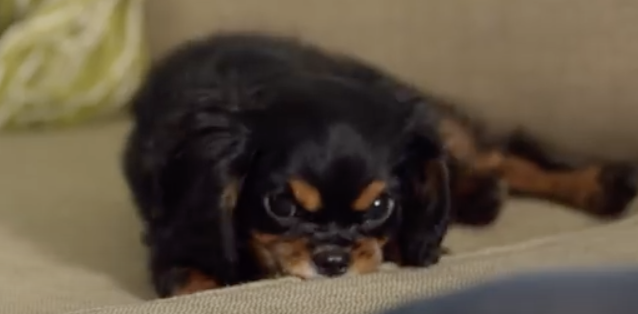 BuzzFeed and Purina Puppy Chow paired up to create a short video that looks at how one man's life changes when he adopts a new puppy. Their story starts with love at first sight. The guy was simply walking down the street when a cute little black and tan puppy, with tiny snow white paws, caught his attention. A sign in the window next to the dog said he was available for adoption and the rest is history.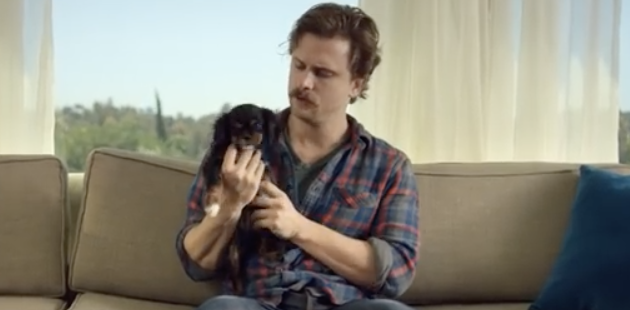 After he takes the puppy to his new home the pair begin their life together. The man talks to his new friend in an attempt to get to know what habits, preferences, and lifestyle the little puppy has. When he is trying to figure out what to call his companion he finds out that the dog is actually a girl, not a boy like he thought, and finally decides on the name Chloe.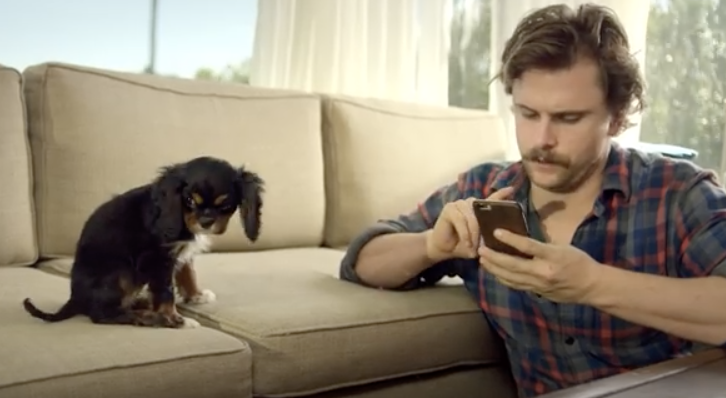 He and Chloe then begin to play around, bond, and have a whole lot of fun together. The two play games and the piano, chase each other, dance around the house, and are soon best friends. The guy shows Chloe all the different items in her new house and tells her about history, his work, and life.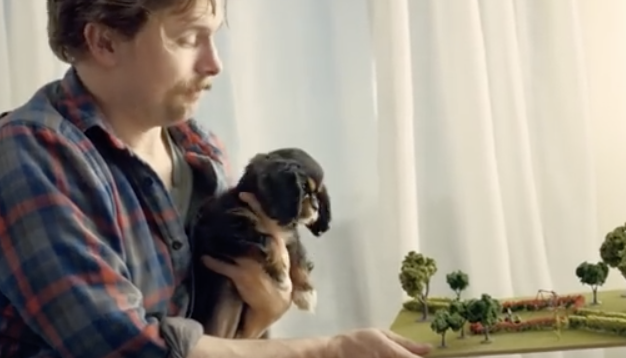 We also get to see all the new responsibilities that come with being a good pet owner. Whether it is properly feeding or teaching them to go potty outside, it's up to owners to establish healthy habits from the start.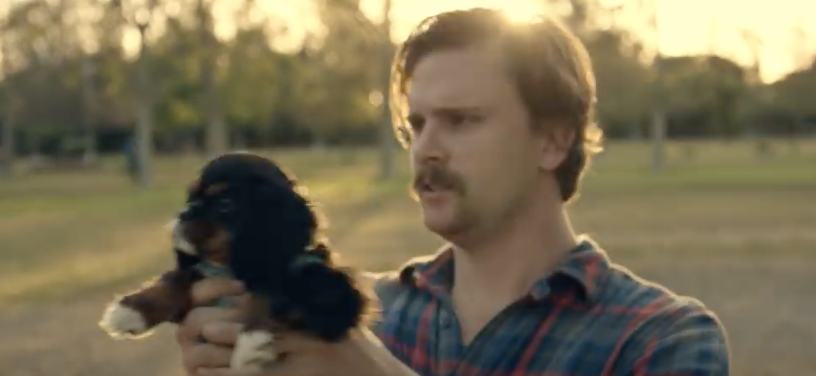 The best part of the video is that it also shows the little things animals do that make them so special and endearing to us, like when Chloe is digging in the bed at night. All the ups and downs, lessons we learn from our animals, and awesome memories they share and create, make us better people in the end. And it all starts with adopting an animal.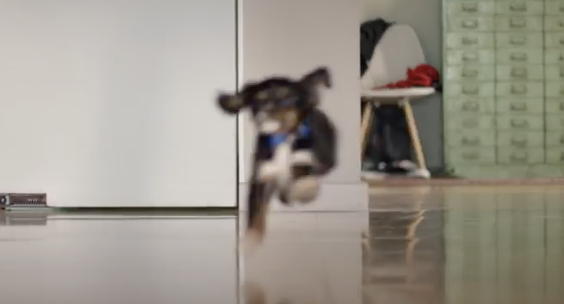 Please Share With Family and Friends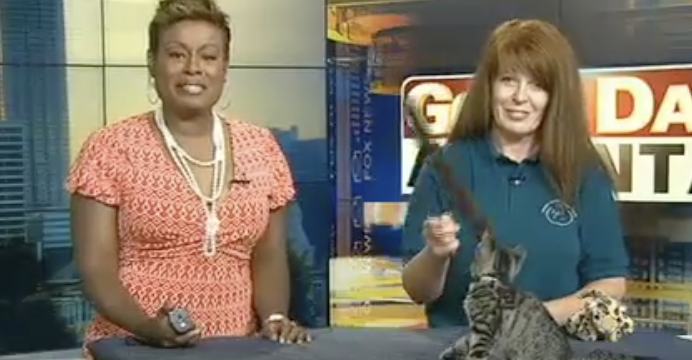 Anyone who has spent time around kittens knows how rambunctious, playful, and amusing they are.  The internet is full of videos showing cats behaving crazy and this kitten on a Fox 5 Atlanta's pet of the day segment can join their ranks.  Mister Meowgi is an adorable little domestic brown tabby kitten who got his name because he tends to meow a lot.  He was being featured on the live newscast because he would soon be old enough for adoption at the Humane Society of Cobb County.  While he was on air he took full advantage of the spotlight and showed the audience what he can do.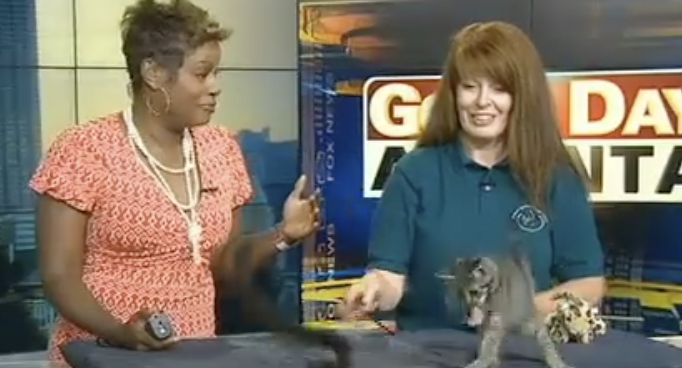 News cameras captured Mr. Meowgi performing an intricate and perfect series of back-flips off the news desk he was playing on.  He had been entertaining the ladies he was with, before the shot went live, by enthusiastically attacking and playing with a furry tailed wiggle toy.  Apparently the toy was too exciting for him and he had to ninja flip away from it.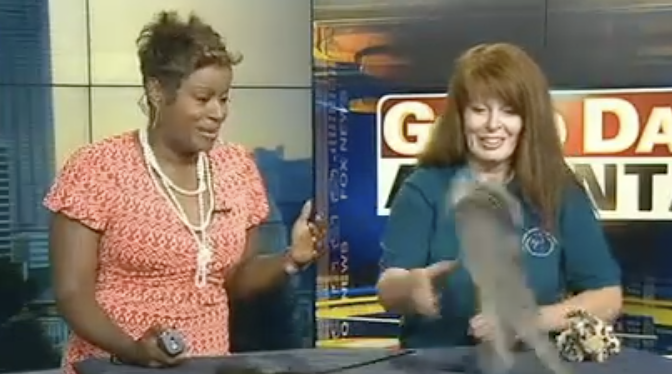 While the women tried to catch him as he fell, he was simply too evasive for their slow reactions.  Don't worry though, like most felines, he landed on his feet.  At that point his human companion decided it was best to pick up the little guy and hold him for the rest of the segment.  Even though he was secured in the woman's arms he was still feeling amped up, judging by how he chewed on her clothing and shirt collar.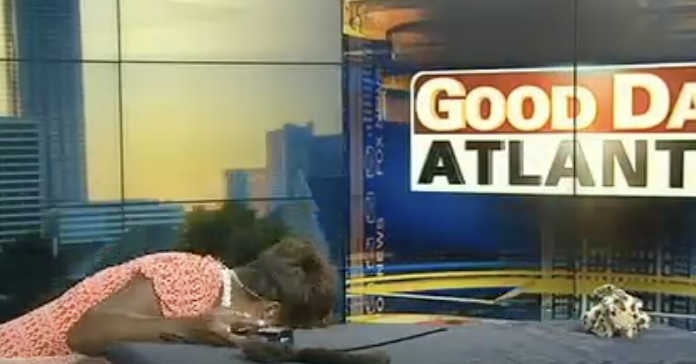 Videos like this brighten people's day, raise a smile, and hopefully make them think about adopting a furry friend to share their home and life with.  There are millions of adorable cats, dogs and other animals all over the world that need help and every donation of food, toys, blankets, time, and money helps.  If you are thinking of getting an animal companion don't buy them from pet stores, adopt!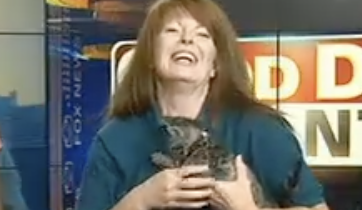 Please SHARE With Family and Friends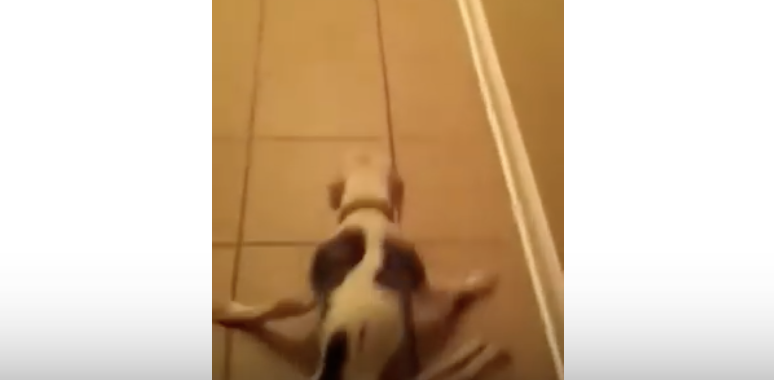 Mikey, Jesse, and Emma were all in for a huge surprise.  Their father had been away on deployment for 6 long months and they had no idea when he was due back.  So when the airman unexpectedly walked through the front door they excitedly ran to greet him.  Tails wagged back and forth rapidly, faint whimpers could be heard and tears of dog joy flowed.  And one little girl, Emma, did something she had never before done, she greeted her dad at the door.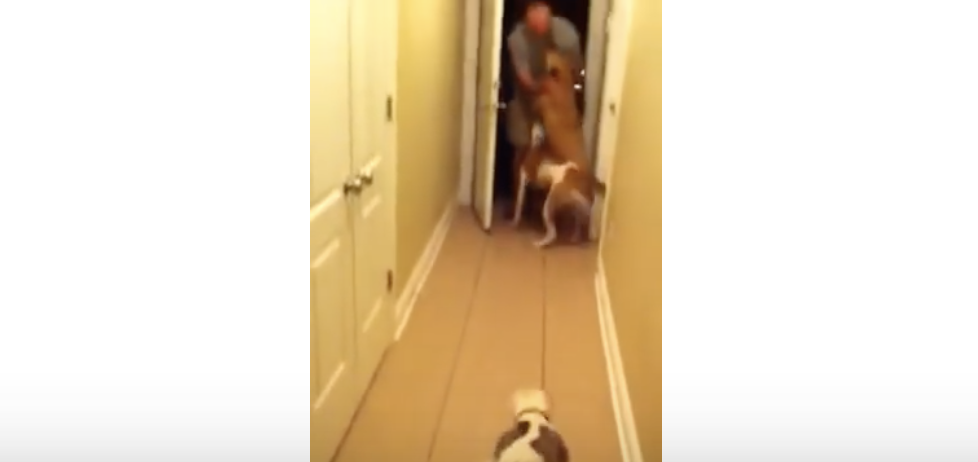 Emma was born with a severe birth defect that causes muscle and neurological problems known as Polyradiculitis.  It caused her to lose the use of her back legs and thus she relies on her 2 good front ones.  She'd been adopted by her new family and had grown really close to her new daddy before he had to leave.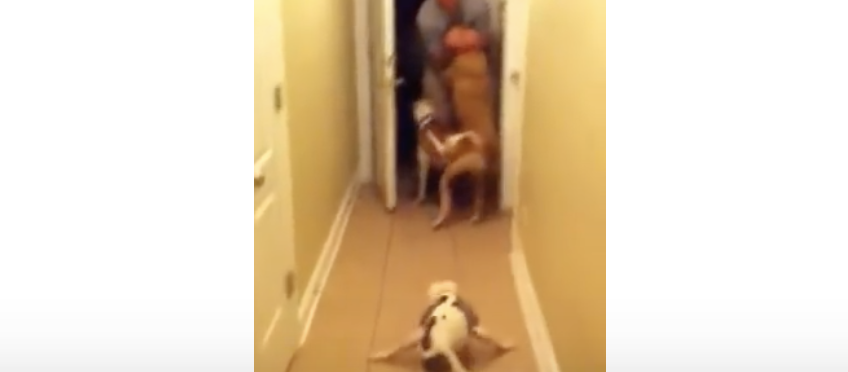 Normally she sits and waits at the end of the entrance hall for her mom to pick her up when she arrives home.  But this time she is so excited and it is too much for her to wait so she goes to the door under her own strength to greet the man she missed so much.  It is the sweetest thing to see and, personally, it brought me to tears.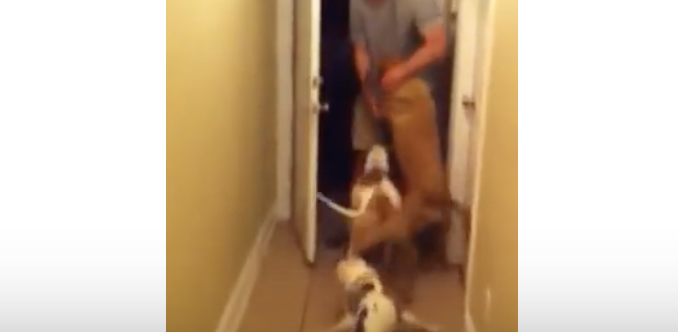 The American Bulldog and Pitbull mix had been adopted by Melissa Swanson and her husband 3 years ago (she was one years old in the video) from SNARR, a special needs animal rescue.  The organization agreed to let the Swanson's keep Emma for the rest of her life, and yet still keep paying for her expensive and ongoing medical bills.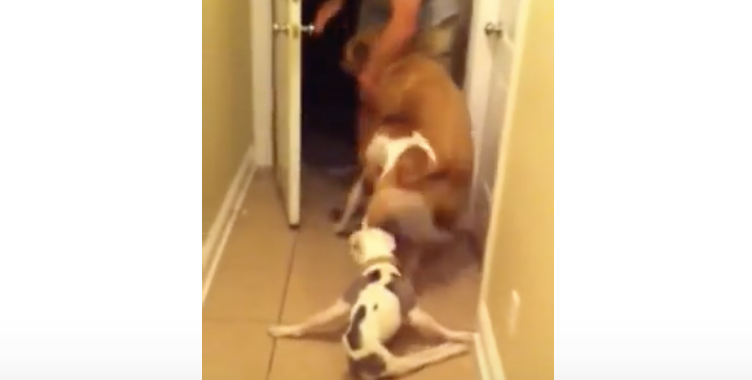 SNARR truly wants the best for their animals and by placing them in forever foster homes the animals can get the love and attention they deserve.  Best of all, for every single view of Emma's video, SNARR receives money that they put towards helping pay the costs of her medicine and care!  Help them out by checking out their site and the work they do as well as by passing on the video.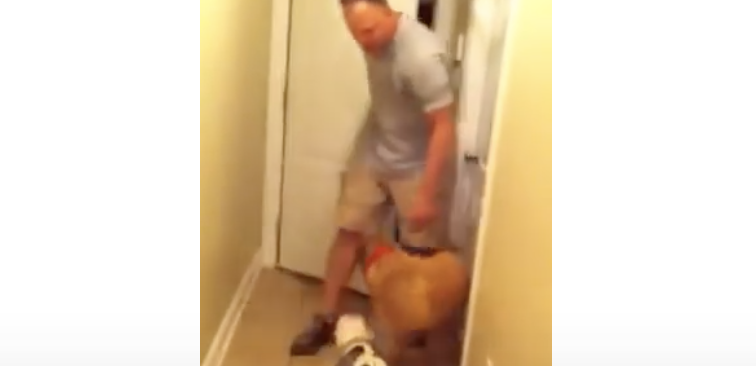 Please SHARE With Family and Friends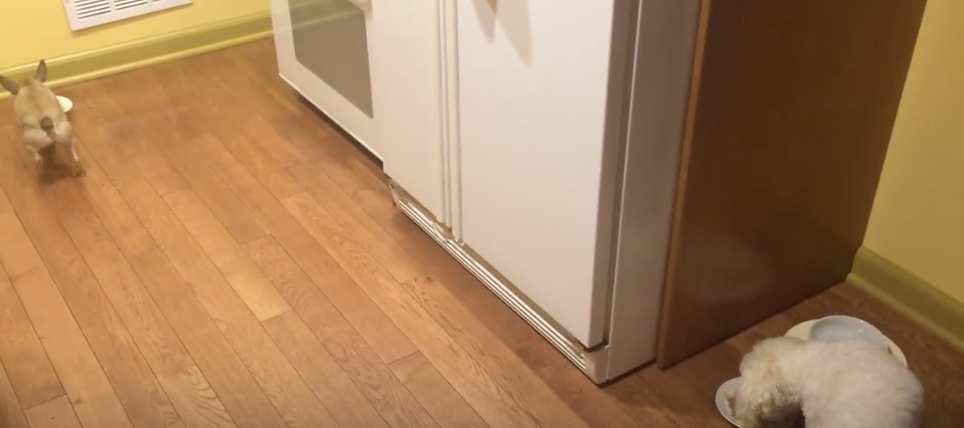 Little Bonnie, a Chihuahua, was luckily rescued by Jeannine who adopted her from the Sato Rescue Organization.  So much good can be done and lives saved when people make it their business to care about animals that are homeless. Often adopted dogs can be skittish and be fearful of abandonment and being treated badly.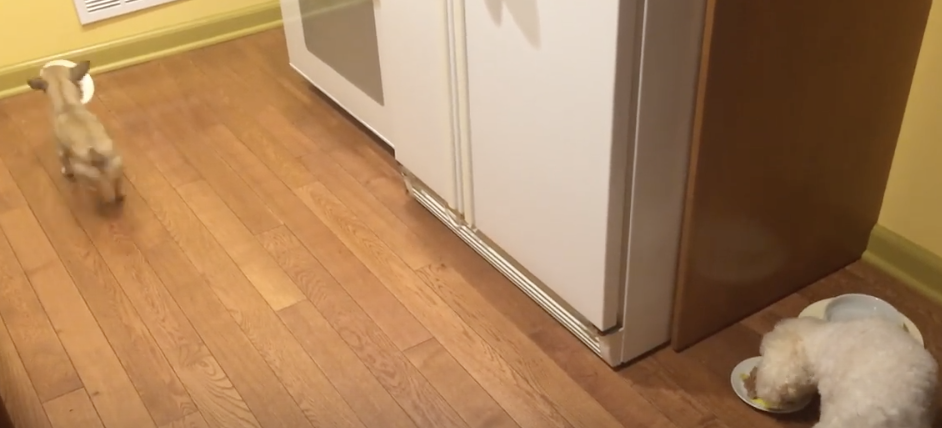 One can only hope that whatever damage has been done can be remedied with time, after entering their "forever homes".  This video shows that not only was Bonnie happy to be in her new family, but she showed moxie and dexterity that was incredible. Bonnie had joined not only a family of humans but a fellow canine.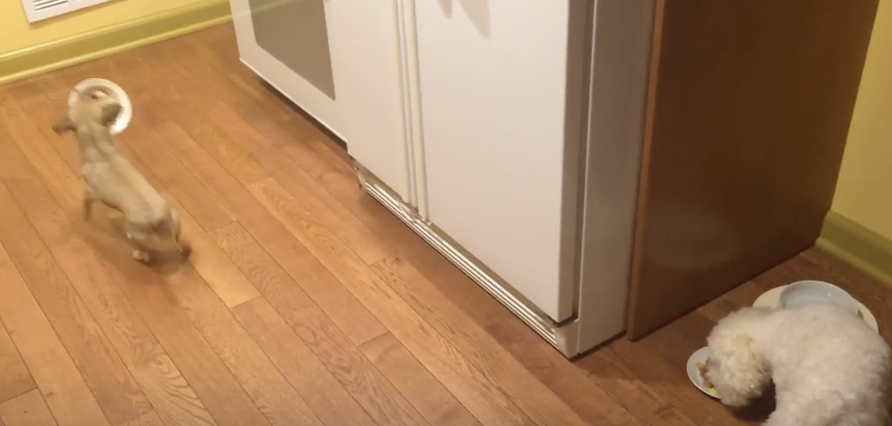 Thinking it was best to place their dog dishes at opposites sides of the kitchen, Bonnie proved otherwise.  This delightful video shows her taking two bites of her food, pausing, and then swiftly picking up her dish with her mouth and backing up to where she could join her new buddy.  She was determined to never eat alone again.  Enjoy this adorable video and watch Bonnie do her thing and never drop a morsel of food!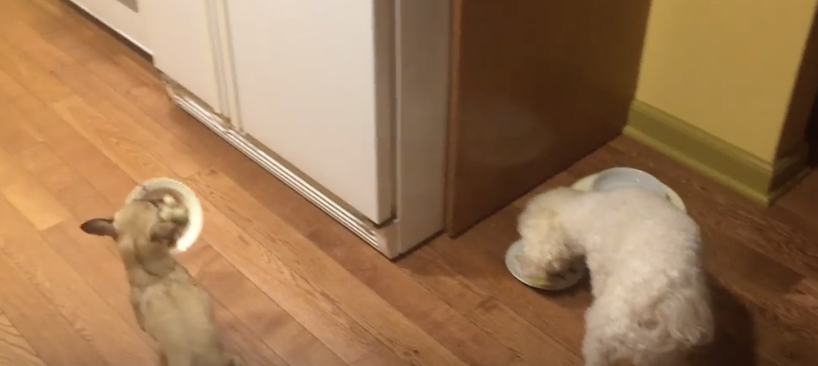 Please SHARE With Family and Friends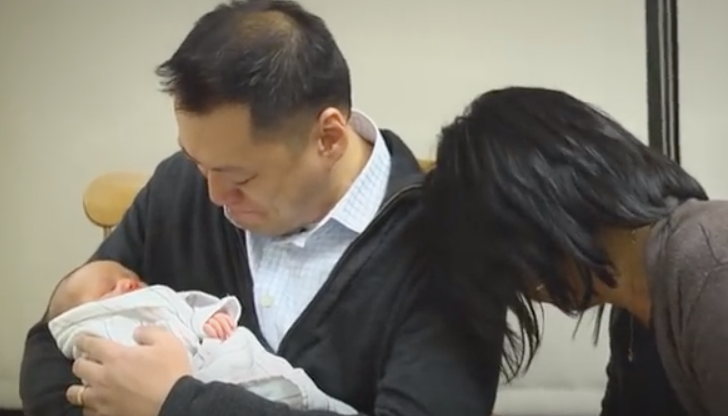 For almost 10 years the Chens have struggled to have a baby.  They tried everything in their power to make their dream of having a family a reality.  However, they realized that because of infertility they would be unable to conceive their own child.  According to research around 6% of married women ages 15-44 in the United States are unable to have children due to infertility. Men also have approximately the same rate of infertility in the United States as compared to women.
In this video they share their story of how they traveled and adopted a baby boy.  From the minute they laid eyes on him they know this was their son, Jacob Chen.  They hold their baby and rock him back and forth as any new parent would with a new child. As the emotion bubbles to the surface the tears of their long struggle can't be bottled in.  This emotional moment is all caught on video and it truly tore my heart into a million pieces.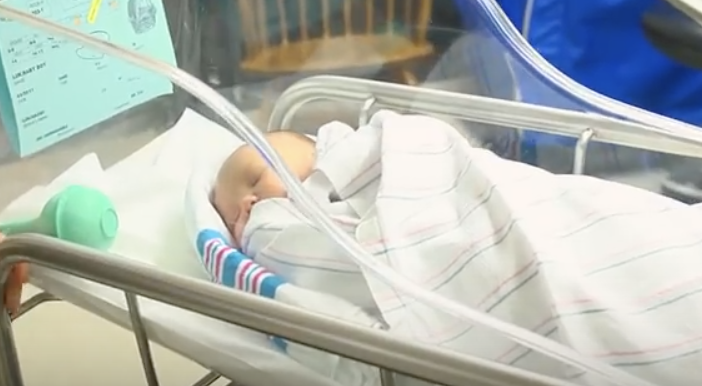 By the 4 minute mark I just couldn't hold back my own tears. Be warned you will probably need tissues for this one.  You will really be able to empathize with the struggle that all adoptive parents must face while going through their journey.  This heartwarming film should be seen by all parents who are interested in adopting.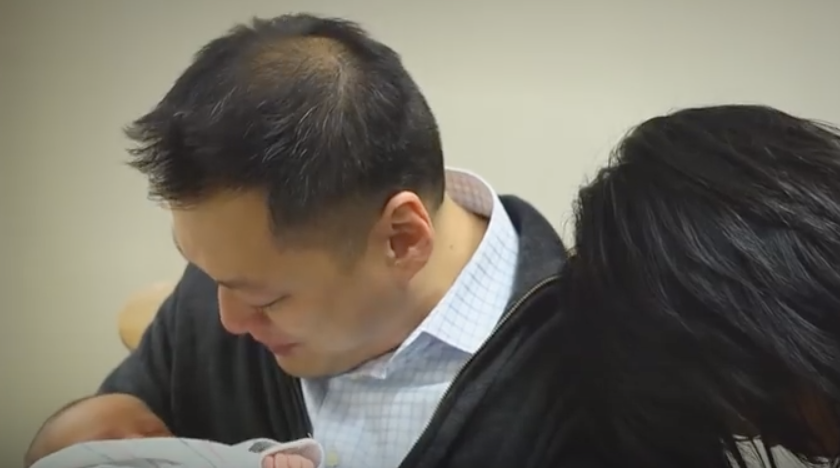 Please Share This Beautiful Film With Family and Friends