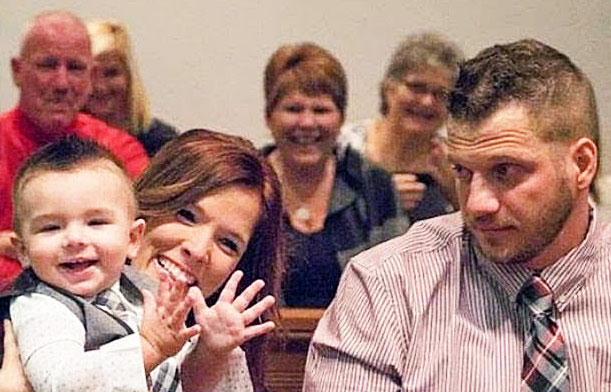 image via – youtube.com
Children who don't have parents usually end up in the "system" where they are passed around from adoption agency to foster parents until one day hopefuly they get their forever home. Unfortunately, millions of children all around the world stay stuck in the "system" until they are adults and never get to truly experience childhood in a caring, loving and stable environment. Mentally this can take a great toll on these poor kids as they carry this pain with them into adulthood and sometimes even for their entire lives.
The sad fact of the matter is most of these parentless kids never ever find that loving caring home and are forced to live a life nobody would ever want. For some very lucky few, there are good parents out there looking to adopt and raise children in a happy and stable home.
Sometimes these parents already have children of their own, so these adopted kids also get to experience life with brothers and sisters which can really help them get the proper socialization they need to become self-sufficient functioning adults in society.
In today's story we will feature the Palmer couple Mandy and Tyler who spent close to a year and half proving that they were worthy, loving and good enough parents to adopt a very special child.  The husband Tyler was had enlisted in 101st Airborne Division of the U.S. Army. After basic training, Tyler was immediately shipped off to Afghanistan to serve his country.
Tyler finished up his first tour and came back home to reintegrate into society as a civilian. Although, physically he was okay, being at war messed his head up and he needed time to recover mentally and emotionally. As he struggled through PTSD and his traumas he met a beautiful woman named Mandy. The two immediately hit it off and they could just tell almost immediately that they were soulmates.
Just like Tyler, Mandy had also been struggling with her own health issues and was suffering from Chrohn's Disease, so being together as a support system made things easier for both of them.
But just as quick as they hit it off, Tyler was shipped back off to do his second tour of duty for the Army for 9 months. They wrote each other letters, video chatted called each other during the full 9 months and 4 weeks after his second tour ended he got down on one knee and asked Mandy to marry him. She said yes and within a month they were a married couple!
After they got married Tyler decided it was time for him to retire from the army, begin a new life with his wife and start a beautiful family. For many years they tried to have a child, but Mandy's health problems stood in the way and they were unable to conceive. They tried and tried but nothing seemed to work at all. The sad truth finally settled in that Mandy would never be able to get pregnant because of her Chron's Disease so they would have to try a different path to begin their family.
The looked at fertility treatments, surrogacy and few other options but finally decided that adoption would be the best path for them to take. You would think because there are so many children in desperate need of adoption that it would be a pretty simple and straight forward process however, due to Tyler's PTSD struggles and Mandy's health issues getting the go-ahead and approval as worthy parents would take months and months.
First they would have to get licensed as foster parents, where they could be tested to see if they were even capable of caring for a child. After tons of paperwork, training and tests they were finally approved after close to a year.
After they received their license to become foster parents they got a call that a week old baby named Hunter needed a foster home and they immediately said yes to taking him and caring for the infant first as fast parents and if all went well they could become his permanent adopted parents.
After they agreed to take in baby Hunter, they ran to all the baby stores bought everything they needed for his nursery and to child-proof the house and make it the best possible environment a child could ever have.
They knew in the back of their minds that at this point they were just his foster parents and another couple could end up becoming his permanent adopted parents but they didn't care, they were determined to give this infant the best life possible!
Then their worst fear happened, another couple was scheduled to be Hunter's permanent adoptive parents and they were absolutely devastated! With that being said, the couple wasn't going to give up and would fight for custody of baby Hunter as hard as they possibly could. For months the battle raged on through the courts and nobody truly knew what the final outcome would be.
After 17 months, Hunter had gone from a few day old infant to a happy little toddler who loved Tyler and Mandy so much. They were of course the only parents he ever had and knew. Over that 17 month period they had to go from court to court to fight to truly become his permanent legal guardians.
Finally, 17 months in they were about to go to their final court date where the judge would make his final ruling on the future of the boy. Their whole family and all their friends went to court with them that day. The judge finally made it official and read out his legal and official new name Hunter Palmer!
Before anybody could even react to the amazing news, Hunter would scream something to his dad that would leave the entire court in tears…
Watch the video below for the full story:
Please SHARE This With Family and Friends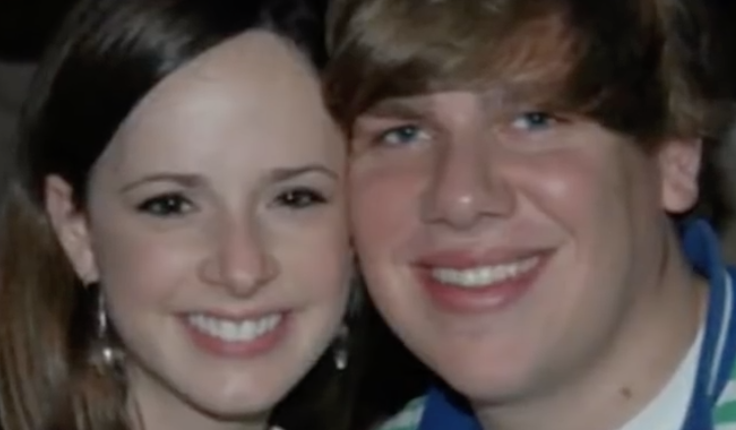 image via – youtube.com
For married couples everywhere having children is usually the next step after the wedding. Some couple are able to conceive and have children right away with no problem at all while others try everything and still can't get pregnant. However in today's world there are so many options from adoption, to surrogacy, to artificial incemination exc. So even for couple who are having issues there are so many different paths they can take to successfully have children and raise a family.
Rachel and Alan Halbert are featured in today's beautiful story. This amazing couple was looking to start a family and adopted two wonderful african american babies. One boy and one girl who needed a home, love and a safe place to grow up and mature. The 4 of them were one happy family but this couple didn't feel like their family was complete just yet. They were told about something called embryo adoption which for them would be the perfect way to go to complete their family.
Knowing that embryos were sitting around frozen, they decided to go this route and Emily would be inceminated so she could experience the wonders of pregnancy and child birth. She had twin embryos implanted and it took. She was finally pregnant and the couple was so happy that they could complete their beautiful and loving family. A little bit after the procedure, she went to her doctor who examined her and noticed something a bit odd.
The doctor asked if they were sure twin embryos were implanted and they told him yes thats what said. A sense of panic took over the room as the couple thought that maybe one of the babies didn't make it or possibly had genetic mutations. Their doctor assured them that the babies were perfectly fine and healthy however, he had quite the surprise for them. She wasn't going to give birth to twins, it was going to be triplets!
Somehow 1 out of the 2 embryos split after they were inseminated and this early split led to another baby and the miracle of a new life. After the doctor told the couple instead of freaking out, they were unbelievably grateful, filled with love and super excited to upgrade from twins to triplets. They believed that everything in life happened for a reason and this third child was a beautiful blessing.
When it came time for mama to give birth the doctors didn't think she would be able to successfully give birth to 3 babies in the standard way so she would need an emergency C-section….
Watch this video below for the full story:
Please SHARE This With Family and Friends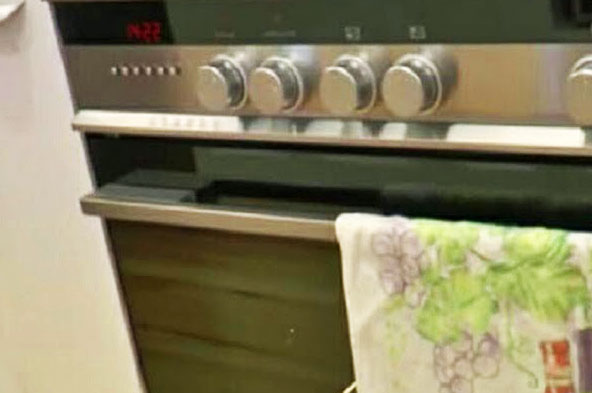 image via – youtube.com
After finding the man she wanted to spend the rest of her life with, Amanda settled down with her husband and they planned on starting a big family together.  The setbacks came quickly however, and after two miscarriages she gave up hope on ever having a child of her own. The couple, who lived in Sydney, Australia, turned their attention to the house they had just bought instead.  They wanted to turn it into their dream house and the project took their minds off the tragic losses they'd suffered.
After three long years spent struggling to conceive, Amanda and her husband finally learned some good news, they were pregnant!  At around the same time she learned she was expecting, the renovations on their house were also completed and things were finally looking up.  The momentary bliss didn't last long and Amanda was blindsided one day when her husband told her he was leaving her for another woman. She was seven months pregnant at the time, was out of work because her and her husband had decided she'd stay at home with the baby when it was born, and she had no way to pay the bills and mortgage on her newly redone house. 
As if being cheated on and abandoned by her husband wasn't devastating and stressful enough, now she had a baby on the way and no means to even buy things she'd need to care for her newborn.  In an instant her seemingly perfect life had been shattered into a million little pieces. A friend of Amanda who knew what she was going through desperately wanted to help her out. She decided to reach out to the local radio station, KIIS 1065 to try and get her a spot on their "Giveback" segment.  
When the producers heard about Amanda's predicament, they decided to help her out and invited her onto the show to tell her story.  Through tears she told it all, leaving nothing out, and when she was done, they directed her attention to a TV screen in the studio.  They had sent a cameraman to her house and he was walking around filming.  
The first thing he trained the camera on was a vacuum cleaner, it stood for 6 months of free cleaning.  He then moved on to her refrigerator and when he opened the door there was a gift certificate for daily meals that would be delivered over the next three months so she wouldn't have to worry about cooking.  Next, he panned to her counter where $4,000 worth of items sat that she hadn't yet bought for her baby, plus a $1,000 certificate to have her newborn's pictures taken. Finally, the man opened her oven up and inside was $10,000 to help her pay the bills and mortgage until she found a job.  
Amanda had been crying tears of sadness after telling her story, but now she was crying tears of happiness.  She felt overwhelmed with gratitude and was incredibly thankful for her friend who had reached out, the radio station for putting everything together, and all the businesses who had donated to help her get back on her feet.  Now she could focus on herself, her baby, and their future. 
Watch the video below for the full story:
Please SHARE This With Family and Friends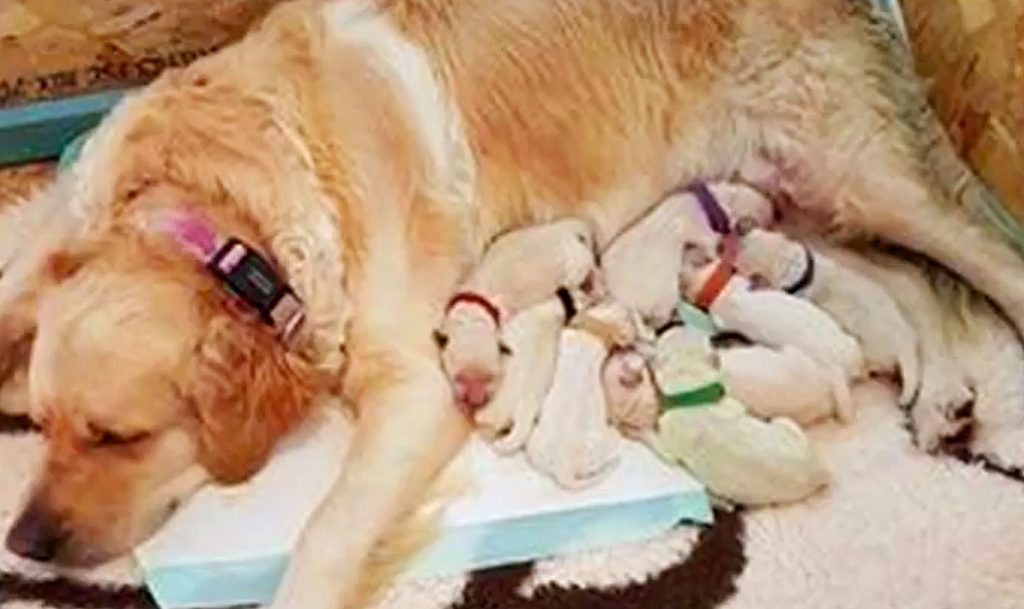 image via – youtube.com
Having a dog is truly one of the best parts about the human experience on planet earth. Man's best friend isn't just a nickname, it's a fact. Dogs are the most loyal companions you will ever come across in your entire life. There is nobody in the world, animal, plants or humans who will be more devoted and caring towards you. Anybody who has ever had a good dog can attest to this sentiment. When it comes to having a great pup, there is no better dog breed than the Golden Retriever.
Golden Retrievers are one of the kindest, most gentle and perfect breeds to add to your family. Not only are they great with kids, strangers, family and friends but they are also the perfect friend to go on a hike with, climb a mountain or just about doing anything at all with. Every year they are consistently in the top 5 most popular breeds in America. The only flaw of this particular breed I can even think of, is they do tend to shed a lot, but anybody who loves dogs won't mind a little extra layer of fur all over their house or apartment.
This brings us to today's story featuring a pregnant Golden Retriever named Rio who was just about to give birth to her second litter of adorable little puppies! This wasn't her first rodeo, as her first pregnancy went very smoothly with no complications, she gave birth to 5 healthy pups and was an absolutely fabulous mother to them all. However, when the Veterinarian examined her during her second pregnancy he realized very soon that Rio wouldn't be carrying only 5 little pups. The vet told Rio's humans that he could be totally sure but there was going to be much more puppies this time around.
He explained to them that because she was pregnant with so many puppies this time around, it was going to be very important for her not to get over excited, worked up or use unnecessary energy that she would otherwise need during the pregnancy, then during birth and then for taking care of so many of the soon-to-be puppies!
Louise Sutherland Rio's Human is from Scotland and the vet also told her that not only would she have to make sure there was no over-exertion but also that Louise would have to be prepared to help during the actual birth of the new pups! Louise loved Rio as if she was her own child so she eagerly accepted the vets advice and was prepared to do whatever she needed to do to make the rest of Rio's pregnancy and birth as easy as possible.
Finally after 63 day on the dot, Rio was ready to give birth to her litter as she looked around for a nice soft warm area to nest and give birth to her puppies. Luckily for Rio, Louise was already prepared with a fresh big crate filled with soft blankets so that she could be as comfortable as possible during the birth of this huge litter and also so that the new pups introduction into the world would be as warm, cozy and loving as possible.
Louise was taking her job as serious as she possibly could. She had gloves, mucus sucker bottles of H2O, tissues to clean the pups and mom up and to top it all off 9 collars for each new adorable pup! Each collar was also a different color so that she could keep track of which puppy was which because at such a young age it is truly difficult to tell them apart!
Louise wanted to document this whole birth because there were going to be so many puppies and she also would love to show the vet and all her friends! So she turned on the video camera right on time and the birth began to commence. As the birth proceeded, each puppy one by one was just popping out. The Golden Retriever mama ended up giving birth to a total of 9 puppies! There were 8 male and just 1 female adorable Golden Retriever puppies. As far as Louise could tell, the entire birth besides the first pup which took a bit of time to come out, ran smooth, she inspected, weighed and looked over the puppies and for all intensive purposes they all looked and seemed completely healthy.
Then she noticed something very strange about one of the puppies. He looked similar in size and weight to the other pups however this little guy was a very rare and special puppy with a very strange colored fur coat….
Watch the video below for the full story:
Please SHARE This With Family and Friends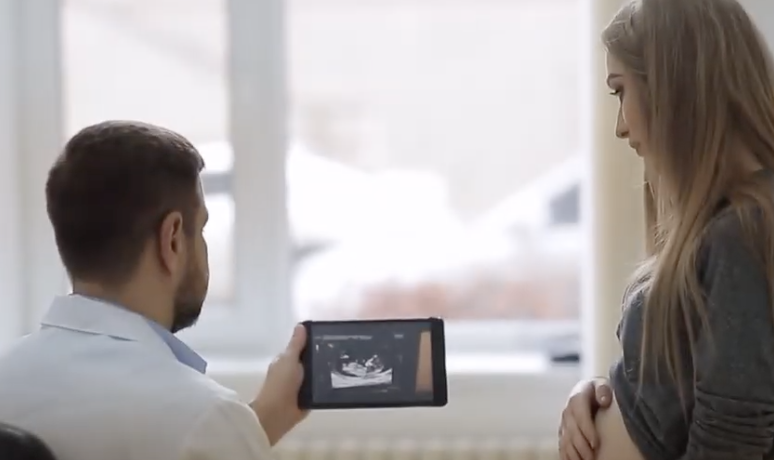 image via – youtube.com
When it comes to pregnancy, sometimes everything can run smooth as silk, while other times the pregancy can be extremely difficult and every possible thing that could go wrong does! Whether it's complications, post-partum depression, or just an overall difficult pregnancy, soon-to-be mother's can sometimes have a complete nightmare of a pregnancy.
Today our story features pregnant and soon-to-be mom Shanice. In the first trimester everything seemed pretty normal and nothing was really out of the ordinary. By the time the second trimester came along, her stomach had ballooned out so big that her gut told her something just wasn't right! The size of her stomach and the weight she was carrying was beginning to take a toll on her back as it couldn't handle the unexpected weight gain.
She headed to her doctor to find out what the heck was actually going on! She got an ultrasound with the attending nurse and as it was in progress she asked the nurse if everything was alright. The nurse didn't immediately respond and called for the doctor to come in and examine her. As he examined her he began to spot some strange things on the monitor.
Shanice was so nervous and scared and asked the good doctor what was going on and if there was a problem. He didn't immediately answer as he was trying to figure out exactly what was going on. She would soon get news she would never expect!
Watch the video below for the full story:
Please SHARE This With Family and Friends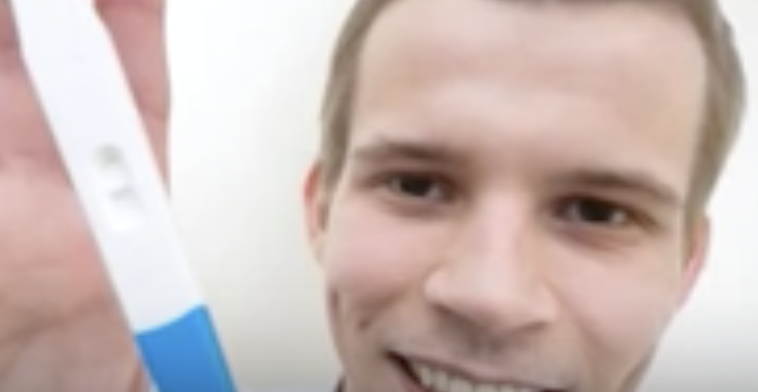 image via – youtube.com
Every once in a while you come across a story that is truly a real miracle!  A reddit user whose name is Cappnpoopdeck thought it would be a hysterical joke to pee on his x-girlfriend's pregnancy tests she had left in his bathroom.  He took the pregnancy test urinated on it and to his surprise the test came back positive saying that indeed he was pregnant. He was confused and couldn't understand how this was possible!
What started out as a funny gag to mess with his x-girlfriend actually ended up saving this lucky man's life.  This is something everyone should be aware of. As it turns out pregnancy tests look for raised levels of HCG, which is a hormone produced by pregnant women and men with testicular cancer!
Right after Cappnpoopdeck got word from fellow Redditors he immediately rushed over to his doctor. During the exam the doctor found a tumor in his testicle!  If he never peed on this little stick, he probably would've died at such a young age.  Thank god for the internet, which on this day happened to save this guy's life! So with all the craziness on the internet these days, there is still amazing miracles that can happen!
Did you know about this? Let us know!
Please SHARE This With Your Family and Friends