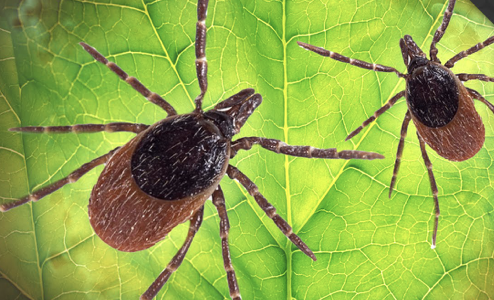 image via – youtube.com
Summer is on it's way.  As parents we are happy that our kids can spend more playtime outside, and most of us slather them in sun block, to protect them from the harmful UV rays of the sun.  Depending on what part of the country we live in, and how woodsy or grassy the area is, determines the extent to which we check our kids for ticks that could potentially carry lyme disease.
Checking for tick bites as soon as your child has come in from outdoor play is critical.  Ticks take some time to fully imbed in the skin, so that if you can remove it fully with a tweezer, this may happen in time to prevent the transmission of Borrelia Burgdorferi, should the tick carry it.
Lyme Disease is no laughing matter; it isn't just something that runs it's course, and life goes on.  If not properly treated, often with several courses of antibiotics it can potentially leave both children and adults with long term, chronic debilitating effects on their health.
Luckily 70-80% of people who contract Lyme Disease have a visible erythema migrans (EM) rash, that appears like a red bull's eye.  It is often initially accompanied by extreme fatigue.  Your child, or anyone seeing this rash should immediately be seen by their doctor, to be tested and begin antibiotic therapy quickly.
The video you are about to watch below, does a very comprehensive job of describing initial symptoms, and the problems often encountered with only one course of antibiotics. The faster and more comprehensive the treatment, the better the chance that the later, more grave symptoms can be prevented from occurring.
Later symptoms that become more chronic and debilitating, without or with only partial treatment of Lyme Disease, include: Headaches; Severe Joint Pain and Swelling; Facial or Bell's Palsy; Heart Palpitations or an Irregular Heartbeat (Lyme Carditis); Dizziness; Difficulty Breathing; Inflammation of the Brain and Spinal Cord; Nerve and Shooting Pains; Numbness; Hand and Foot Tingling and  Difficulty with Short-Term Memory.
For further discussion of these dangers, as well as other dangers to the Heart and Central Nervous System, watching the upcoming video is critical.  The narrator will also advise you on the best modes of prevention, and why assuming that one course of antibiotic treatment is enough, can leave you vulnerable to the later, more serious symptoms.
Prevention and Proper Treatment can make a significant difference in the quality and longevity of people's lives!
Please SHARE This With Your Family and Friends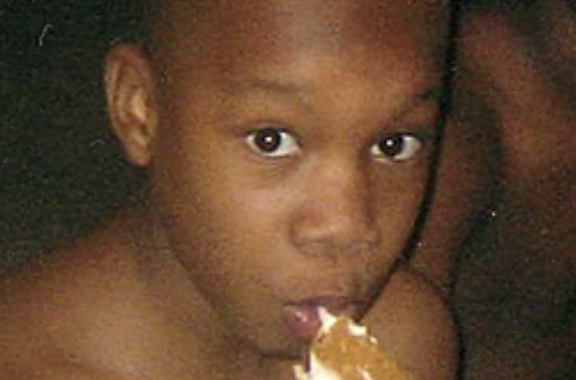 image via – youtube.com
Johnny Jackson, a 10-year-old boy from South Carolina, was enjoying a hot summer day at the neighborhood pool.  His mom Cassandra walked home with him, having no idea that tragedy was about to strike.
He had been playing all afternoon and told his mom he felt really sleepy.  He went to take a nap, which certainly didn't seem unusual after a hot day at the pool; Cassandra had no way of knowing that her little boy was slowly DROWNING!
When she checked on him one hour later, Cassandra found a foam-like substance covering his face.  She immediately realized he wasn't breathing and rushed him to the emergency room, but it was too late.  Johnny was declared dead due to "Asphyxiation by Drowning."
In the interview you are about to watch in the video below, you will hear Cassandra's heartbreaking description of what happened to her son.  She was explained that Johnny had "dry-drowned" because he had swallowed too much water while swimming.
This phenomenon of a slow death due to impaired lung function, happens when water prevents enough oxygen from reaching the blood, which in turn prevents carbon dioxide from being released.
You will hear a pediatrician, Dr. Daniel Rauch, interviewed about "dry-drowning" on the Today show following this tragic incident.  He explains what to look for physically as well as in a child's behavior, that might indicate something abnormal is going on.
A death by "dry-drowning" can even occur if too much water is swallowed in a bathtub.
Please SHARE This With Your Family and Friends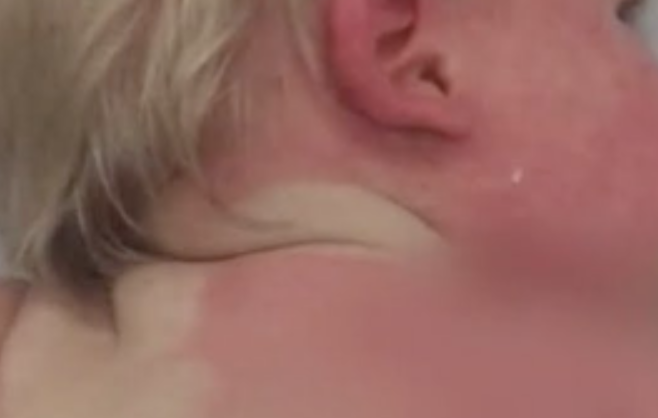 Summer officially starts on June 20th but much of the country has already experienced extremely high temperatures, especially in the Southwest region which is currently in the midst of a heat wave. Cities all across America will soon all be under the heat of a long summer,
When the thermostat is soaring people turn to all sorts of different things to beat the heat. They stay indoors and out of the sun, crank the air conditioning, drink lots and stay hydrated, and play in the water. Nothing cools you down faster like jumping in a pool can and floating around in the refreshing water is just about the most relaxing thing you can do on a super-hot day.
Residents in and around Phoenix, Arizona, aka the hottest city in America, know the simple joys a dip in the pool can bring. About a week ago Dominique Woodger, a mother who lives in San Tan Valley, Arizona, decided to set up a small kiddie pool for her 9 month old baby boy.
It was extremely hot outside and she thought her son would enjoy a nice cooling dip. She took him outside with her, grabbed the garden hose, and started to fill the pool up when she heard her son crying.
She told the local news station KNXV that at first "I thought he was crying because he was mad. He hates when he gets sprayed in the face." However, after checking on her baby to see what was the matter she was shocked to find that his tiny body was covered with red, blistering skin. Realizing the seriousness of the situation she rushed him to the hospital where she later found out he'd suffered second-degree burns on over 30% of his body.
The water from the garden hose that Dominique accidentally sprayed on her son was what caused his burns. When a hose sits in the sun and the temperature is 115 degrees outside, close to what it was on the day Woodger's son was injured, the water inside of it can reach temperatures as high as 150 degrees.
According to Phoenix Fire Department Captain Larry Subveri, it takes only about 10 seconds of exposure to waters at that temperature for a person to develop second-degree burns, and for a young infant, even less time.
Woodger is speaking out about what happened to her son in order to warn others about the hidden risk and to urge parents to be extra careful when turning the water on outside in the heat. Water trapped inside the hose can easily become super-heated and most people don't stop to think about this, or even realize it, before it's too late.
Test the water temperature first before letting any young children near it, and please pass this warning along to help spread the word. Stay safe!
Please SHARE This Story With Family and Friends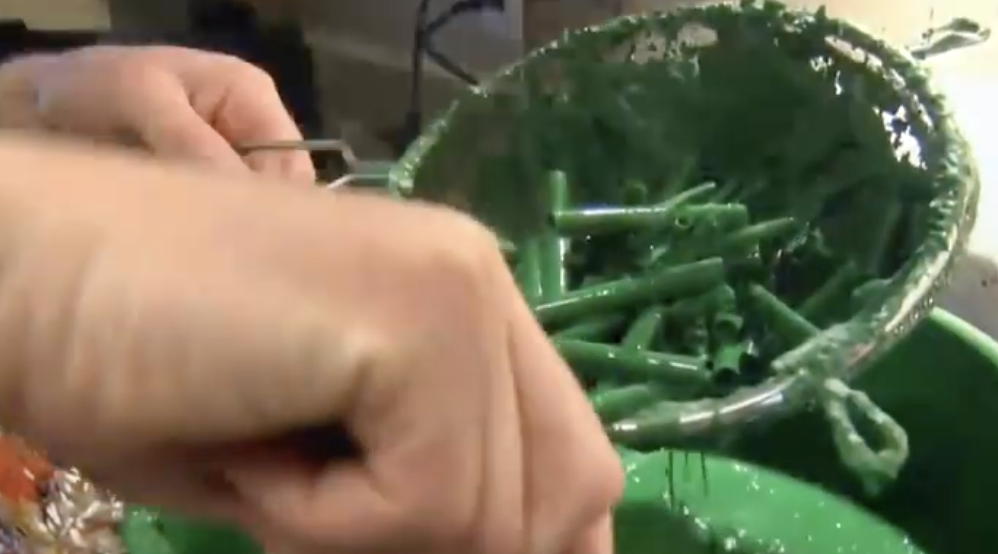 Just about every household in America, especially those with young kids, has a box of crayons laying around somewhere. The colorful wax sticks are a childhood staple, who doesn't remember doodling and coloring for hours on end!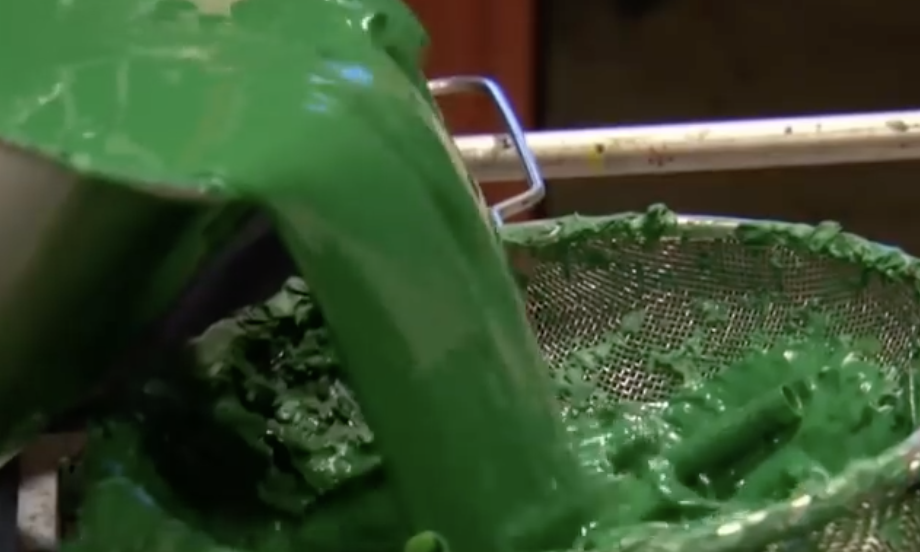 Parents also love crayons because they're non-toxic, inexpensive, and less messy or permanent than paint or markers. They also never become unusable or dry up, which is half the reason why they usually end up somewhere in a box that gets put away and forgotten.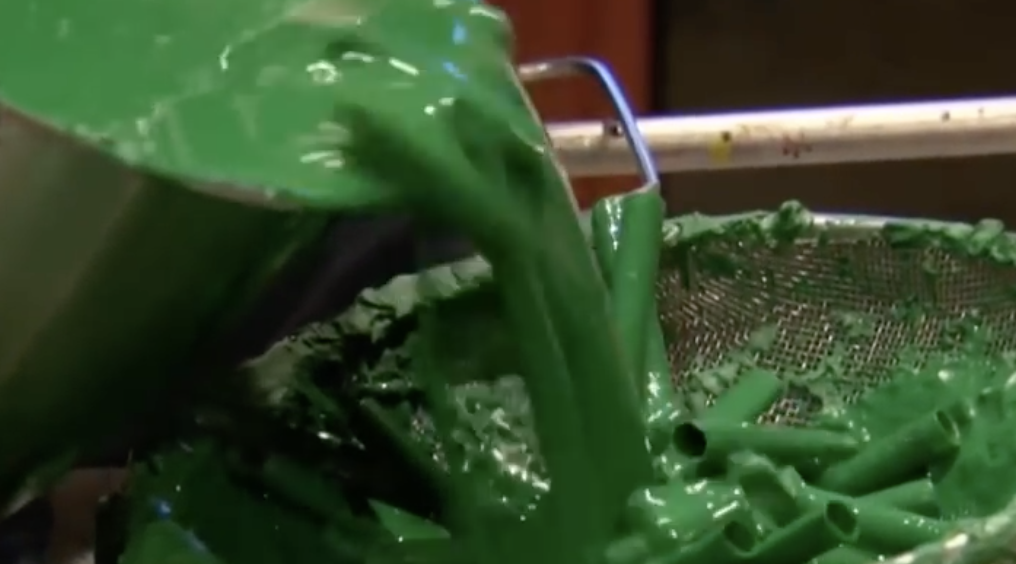 One man realized how crayons often sit around unused, collecting dust for years before eventually being tossed out in the trash, and decided to put them to a better use.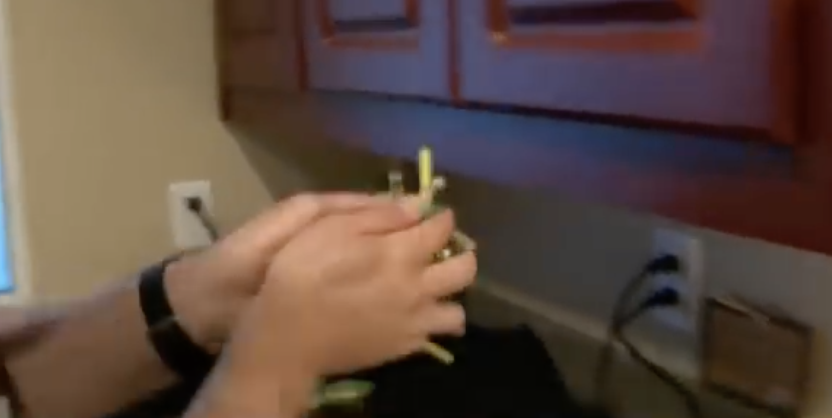 His name is Brian Ware and he started The Crayon Initiative at his house in Northern California. The program collects unwanted crayons from area schools and restaurants and recycles them into new and improved ones.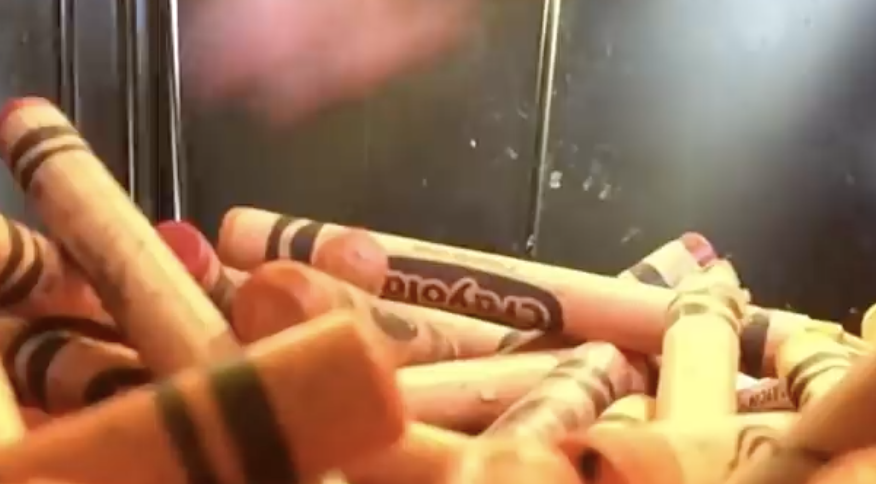 Once the crayons are collected in bulk they get sorted by color and melted down in large pots. The wax is then strained and poured into molds that Brian fashioned himself in order to make the crayons bigger than their original shape.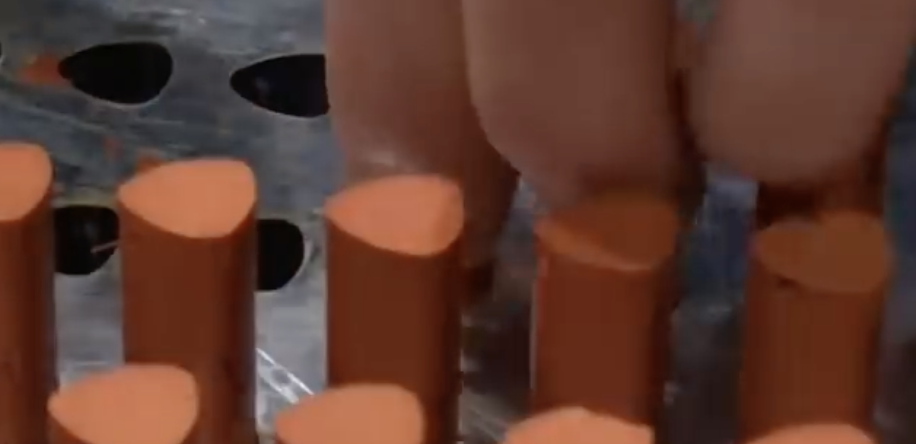 The new up-cycled crayons are finally boxed up and sent out to local hospitals where they are distributed to children recovering from surgery or treatment.
The Crayon Initiative has grown in scope size and it takes a small army of volunteers to sort through them all and melt, box, and distribute them. Brian estimates that on an average day they go through about 4,000 crayons!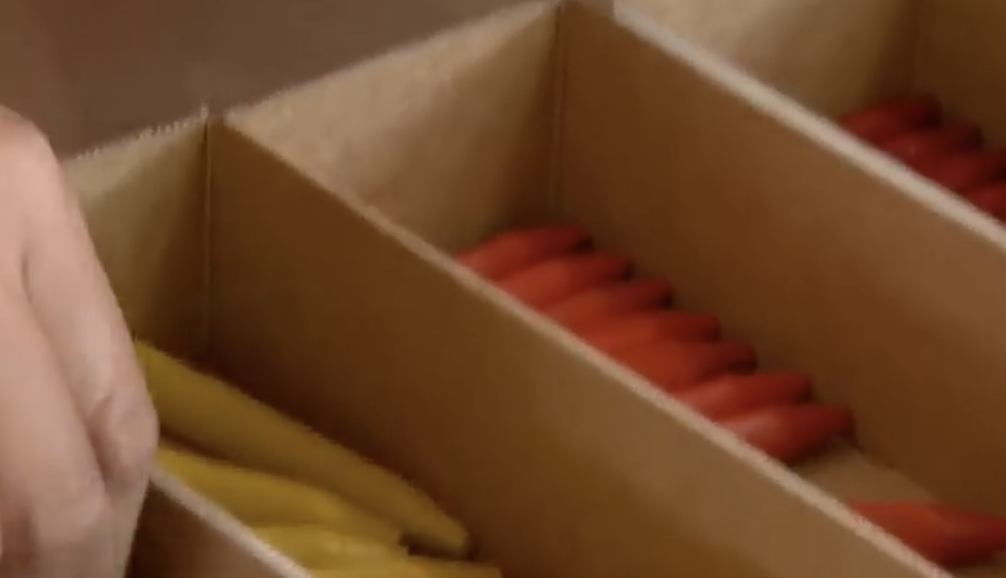 Stacks of boxes filled with donated crayons take up space in his house and everyday new boxes arrive. Recently 100 volunteers gathered to help sort and process them and as you can see in this NBC Nightly News video, it's no small task.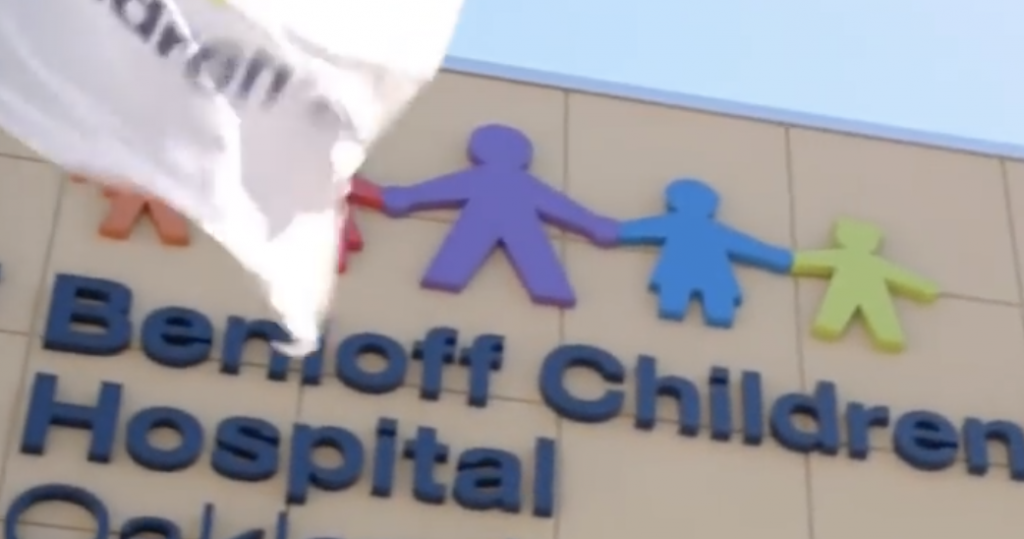 The children who end up with the crayons are thankful for the small gift. Some are recovering from surgery or illness, others are receiving treatments or have special needs, but they all want a distraction and something to keep their minds occupied.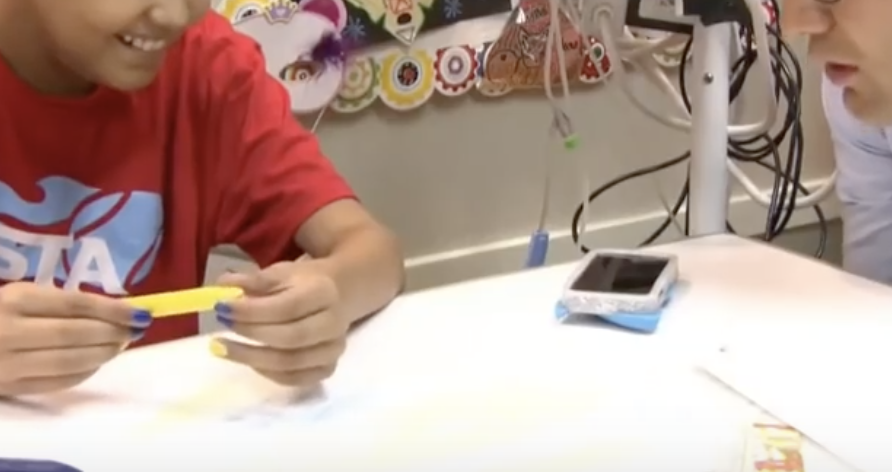 The children interviewed in the news segment say that coloring helps them stay focused, positive, and less stressed. It gives them a creative outlet that's therapeutic in a way and helps to keep their minds off of the pain and situation they're in.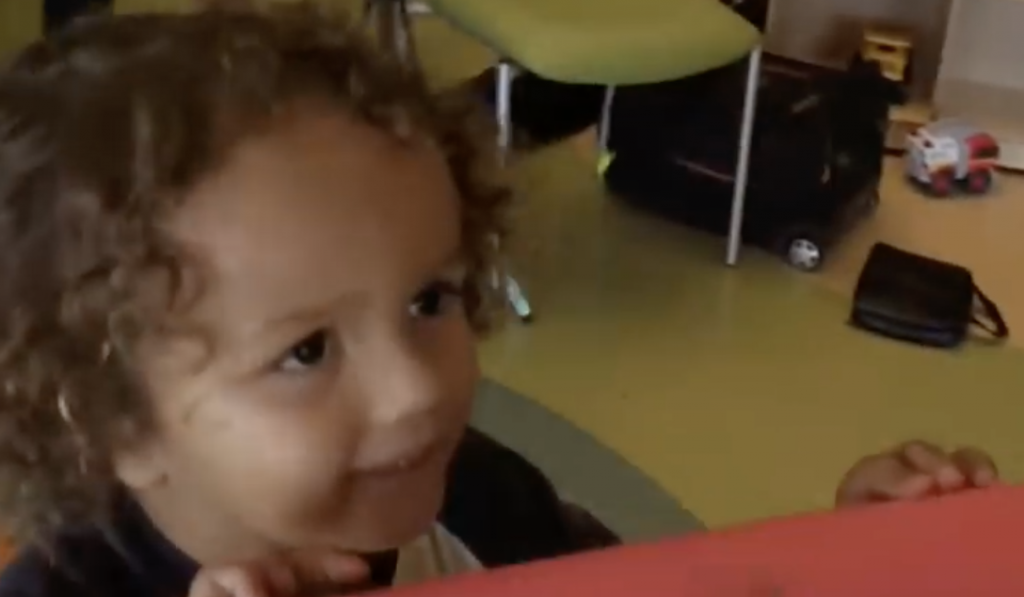 If you've ever stayed in a hospital then you know how boring and stifling the experience can be. Getting a box of crayons would brighten anyone's day, especially kids, since it gives them something to do for hours one end, it's perfect.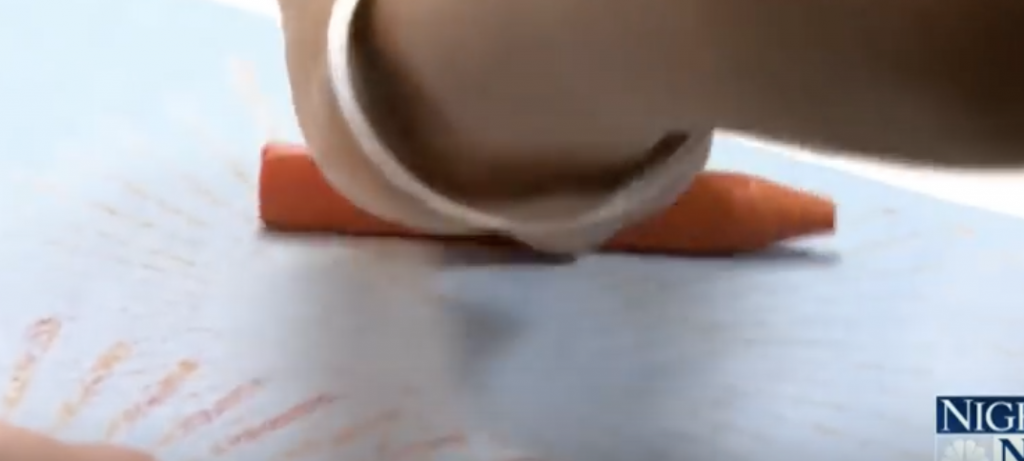 If this story doesn't give you a reason to pull those old crayons out of storage and put them to good use again, nothing ever will! To learn more about The Crayon Initiative you can find them online at thecrayoninitiative.org, and they are on Facebook and Twitter as well.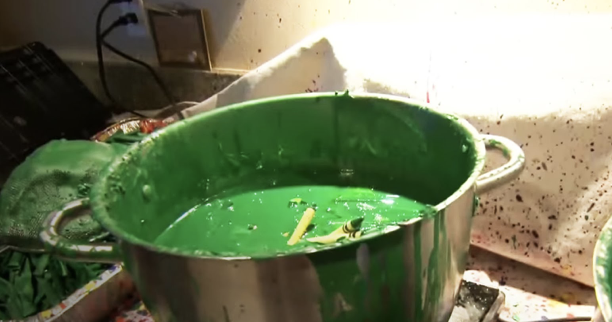 Please Share this story to help spread awareness of the work they do and inspire others to get involved!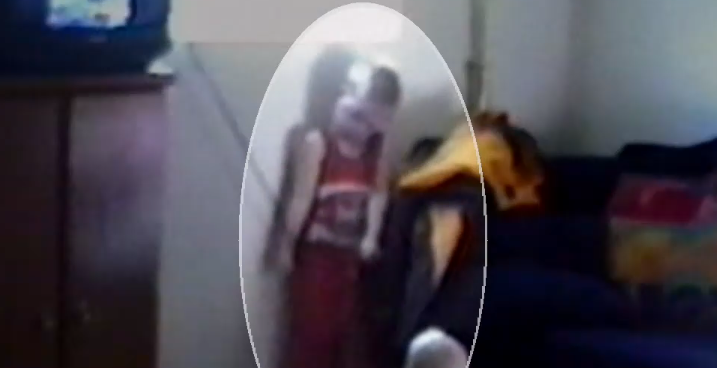 When I gave birth to my children I followed all the child safety prescriptions to make my home "child-proof".  Although, you can't assure 100% safety, as accidents do occur, there are many things that are 100% preventable.
What you are about to hear about in the video below, was something I had never heard of when, my now grown children, were young.  I am really shaken by what I heard and saw on this footage, but it is something that should be seen by every parent, grandparent and really any person who ever have young children in their homes.
As my kids were growing up, I always joke that every time they moved I was there with the video camera.  So it was for the Walla family.  Mom, Nicky was filming her younger twins eating cereal off their walker trays, when suddenly the camera pans over to the window and you hear her let out a blood curdling scream.  Nicky sees her toddler son, Gavin, hanging from the window blind cord!  She ran to his rescue in time to save him.
Gavin is now in high school; he and his parents agreed to post this horrific video, since it had a happy ending, but more importantly for prevention purposes.  In watching this entire footage you will hear parents who were not as lucky, and about an industry that has been extremely negligent, when cordless, inexpensive blinds are available and ready for sale.  You will hear about what progress has been made, in terms of major retailers pledging to stop the sale of corded blinds, but that is still 3 years away!  Be sure to watch this story to the very end, so that you can ensure the safety of your and others' children!
Please SHARE this important information with your friends and family on Facebook; it can save precious lives!