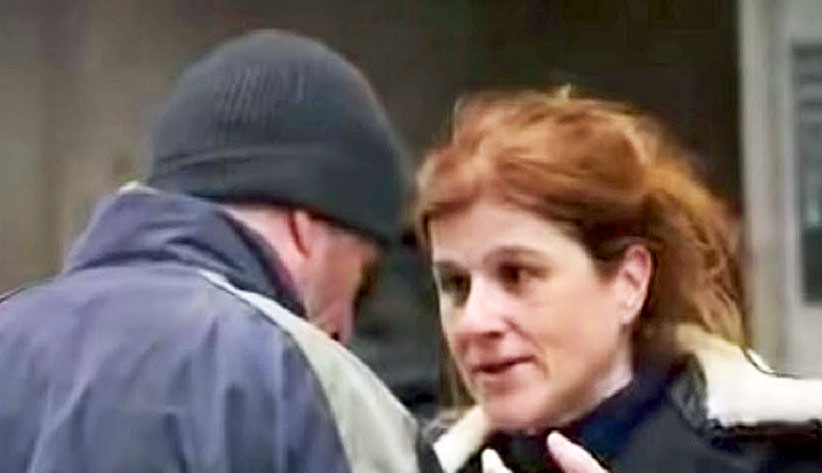 image via – youtube.com
Homelessness is an epidemic across this country and the rest of the world. There are millions of people out there who don't have a home to go back to, a roof over their heads, a warm plate of dinner or a nice cozy bed. They live in treacherous conditions in extreme cold and heat as they try to survive in anyway they can. A lot of times people fall into hard times by no fault of their own, things snowball out of control and before they know it they are out on the streets and homeless.
They go through the trash for food, beg people walking past them on the street for some spare change just so they can eat something before they fall asleep on the sidewalk. Many people in cities are so used to seeing homeless people, that they have almost become invisible.
Day after day people in the city walk past them and it has become such a common site that they are almost numb to it. They feel by not acknowledging their existence they won't feel guilt about walking right passed them without a second thought. The whole situation is so heartbreaking and there really is no easy answer to solve this terrible epidemic..
In today's story we feature a mother named Karine Gombeau from France who had been on a trip to New York City for a few weeks. Like many tourists who visit New York City she was just exploring the vast city taking in all the amazing sights of Manhattan. After a while she got hungry and stopped off at a great pizza place to get some of that world famous New York Pizza which is the best pizza in the world (according to many).
She got a small pizza pie and ate a few slices at the place. She got the rest of the pie boxed up to go, and headed back to her hotel. On the way back, she spotted a homeless man who was scouring through the garbage to fill his empty stomach with some kind of food. She immediately felt her heart drop and she felt the need to help him. The only problem was she had no spare change or money in her purse just a debit card..
That's when she realized she had some leftover pizza and she knew she had to offer the poor homeless man some food.  At first she felt kind of bad that it was all she had to give, but at least it was something and he wouldn't have to go to bed hungry. She gave him the food and actually apologized to him for it being cold, but he was so happy he didn't mind one bit. He thanked her and blessed her as she walked off back to her hotel.
She went to sleep that night and didn't give too much thought to her encounter with the homeless man and the pizza. The next day she did some more tourist stuff and exploring and nothing seemed out of the ordinary. She headed back to hotel again and fell asleep after another long day of walking. The next morning she woke up to something she would never expect in her wildest dreams!
There was a headline on the front page of the paper with a picture of her giving that pizza to the homeless man on the street! She couldn't believe it and she also couldn't understand how giving a homeless man some pizza was newsworthy. That's when she realized who the homeless man was…..
Watch the video below for the full story:
Please SHARE This With Family and Friends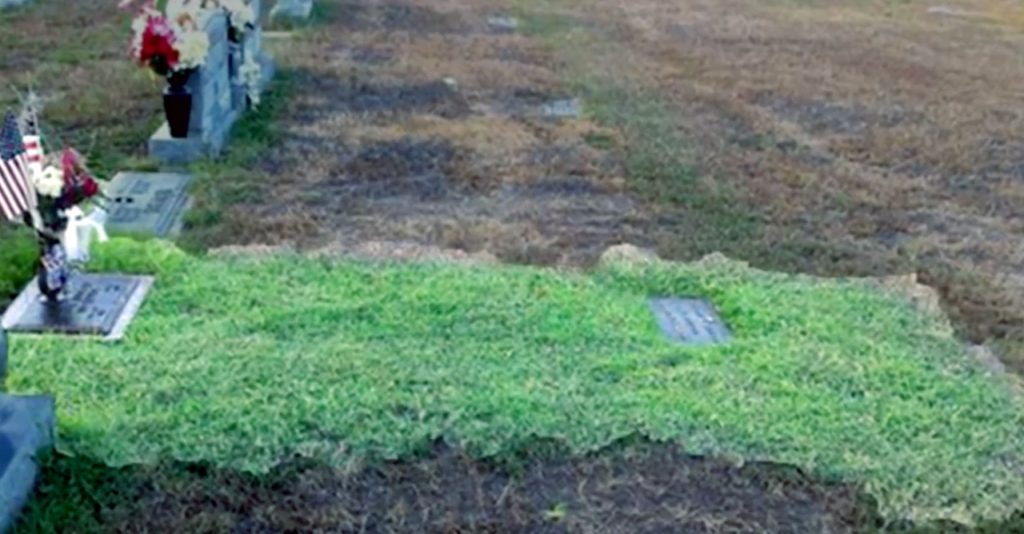 image via – youtube.com
For some people, compassion comes naturally.  They don't think twice about helping others in need or doing things that wouldn't cross many people's minds.  They're just extra thoughtful and their selfless kindness comes from the goodness of their heart. Jake Reissig is that type of person.  The senior citizen from Texas wasn't looking for attention or anything in return when he did something so simple, yet it ended up touching the lives of a family he barely even knew. 
For Mr. Reissig, every day has a set routine that starts off with him going to church.  Then he meets one of his nine children for coffee before returning home to his garden where he clips off just one rose from the flowers he grows.  He then heads to the cemetery where his wife of 65 years, Elizabeth, is buried and leaves the single rose at her grave. Even when she was alive, he would gift her a daily rose, and while his routine may have changed a bit, he still loves talking to her.  During his visits he also takes care of the little plot and waters the grass so that it doesn't turn all dry and brown in the Texas heat.  
Once he's done talking and watering, he heads home, but one day while visiting his wife he passed by a young woman crying beside a nearby gravestone.  Instinctively wanting to comfort her, he headed over and ended up talking to her about her brother. She told him that her brother, Joseph Villasenor, had been a staff sergeant in the U.S. Air Force when he passed away in 2010.  The two had been best friends and she missed him so much. He knew how much heartache the woman was going through and consoled her the best he could.
After the woman had left Mr. Reissig decided that he would do a little something extra in his daily routine, he'd water the soldier's grave as well.  From then on out, every day he tended to the grass around both plots, making sure they were well watered and green.  
When the Villasenor family soon came to visit Joseph's grave they walked up and were greeted by the vibrant green grass.  They couldn't believe it! Looking around, his parents noticed the ground everywhere else in the cemetery was brown and dry, but not on their son's.  
Nearby was Mr. Reissig, hose in hand.  They hugged and thanked him for all that he had done, then he turned to Joseph's mother and asker "Do you want to water it?"  She gratefully accepted his offer with tears in her eyes, amazed that a stranger would do such a beautiful thing for her son. Yet for anyone who knows Mr. Reissig, it comes as no surprise that he'd be behind such a selfless, kind act.  It's just in his nature.
Watch the video below for the full story:
Please SHARE This With Family and Friends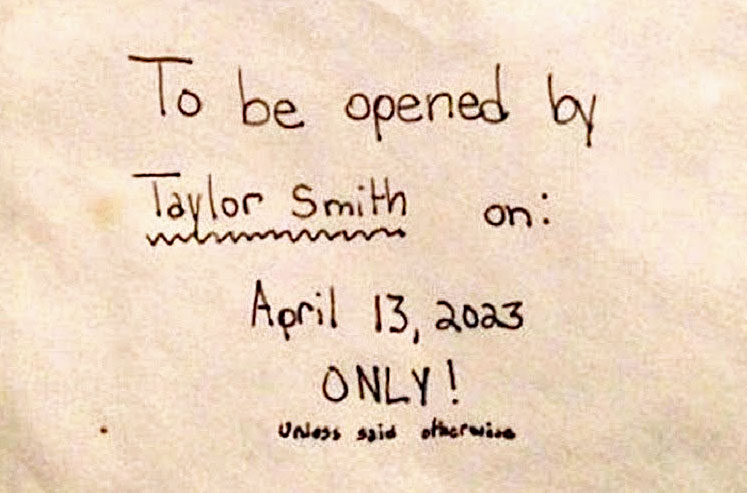 image via – youtube.com
Many kids and teens across the world will write letters to their future selves about what they want to do as they get older. Some talk about when they want to get married, how many kids they want, who their husband/wife should be. While others write about what job they want to work, how far they want to take their education and what their dream career path should look like. After they are done writing the letter, they seal it up, write the date the letter should be opened and put it in a safe place where they will remember to look years down the line.
In today's story this is exactly what Taylor Smith Johnson a teenager from Tennessee did. One day she woke up and decided to write who future self a letter that she would open on April 13, 2023. Taylor decided age 22 would be the perfect time for her future self to read this letter as a reminder of what trajectory she wanted her life to head. She had big dreams, great ambition, wanted to travel all around the world, go to college and possibly graduate school while having God always in her heart.
Then without warning a few months after she wrote this letter, Taylor died from Pneumonia and would never be able to open the letter she had written months earlier. Her parents were completely crushed by the loss of their daughter, as losing a child is probably the worst thing that could ever happen to a parent.
As Taylor's parents tried to cope with the loss of their daughter even going into her room was too difficult. The memories would flood back into their minds and they would immediately break down not being able to cope with the terrible loss.
Then months later, her mother finally had the strength to enter Taylor's room and she stumbled upon the letter Taylor wrote to her future self. Her mom with tears in her eyes, opened the envelope and began reading the letter. She was stunned by all the things Taylor aspired to and wished her sweet little girl could just come back and do everything she dreamed of.
Although, her daughter was gone, it felt as if she sent this letter from heaven and it gave her mom some peace and closure that she desperately needed. Taylor could no longer be with her family in the physical form but she just knew her little angel would always be with them in spirit.
Her mother wanted Taylor's memory to live on, so she posted the beautiful message on social media hoping that it would help all her family and friends cope with the untimely loss of her daughter…
Watch the video below for the full story and to read the beautiful letter:
Please SHARE This With Your Family and Friends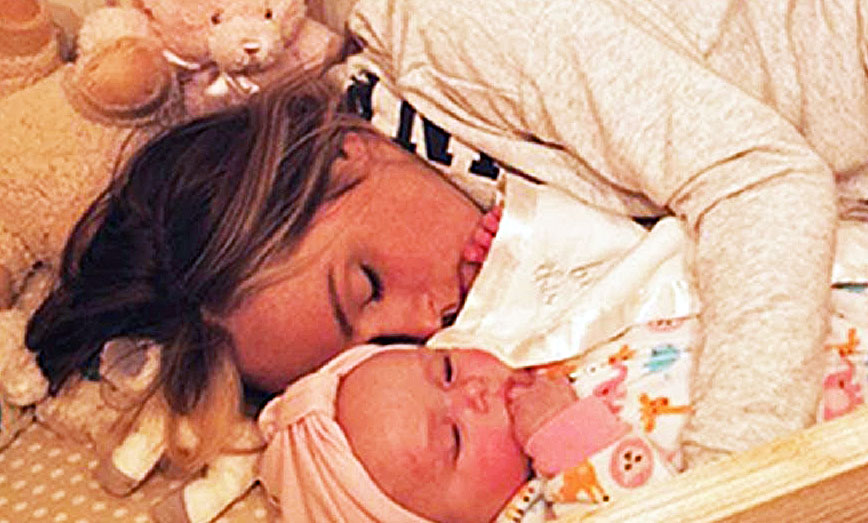 image via – youtube.com
Dana and Matt had been together since high school. They were a beautiful couple and they loved each other very much. They were very religious and wanted to share that aspect of their lives with their daughter Luella, who they were raising in Ann Arbor, Michigan. They were intent on giving her the best childhood possible. 
One day, Dana and Matt left Luella with a sitter. They went to a worship concert and conference. At the conference, Dana met a missionary who told her a heartbreaking story. This story would go on to move her immensely. 
He had done a lot of work in Ugandan orphanages. He spoke about one specific orphanage that was different than the rest. The inside was a large room with around a hundred babies each in his or her own crib. When the missionary walked inside, he expected the room to be raucous and loud. Instead, it was silent. The missionary told her that the babies didn't cry because no one came for them when they did cry. Eventually, the babies each realized that crying wouldn't do anything and stopped.
Dana couldn't believe what she was hearing. How tragic that so many children gave up on the idea of someone coming for them so early in their lives. Dana vowed that she would never allow her own daughter to feel this way. When she got home, she heard Luella crying. She climbed into the crib and laid beside Luella until the young child went to sleep. Dana is one of many noble mothers to dedicate her time and self to her child. Hopefully someday, every child will have a mother as committed and loving as Dana.
Watch the video below for the full story:
Please SHARE This With Family and Friends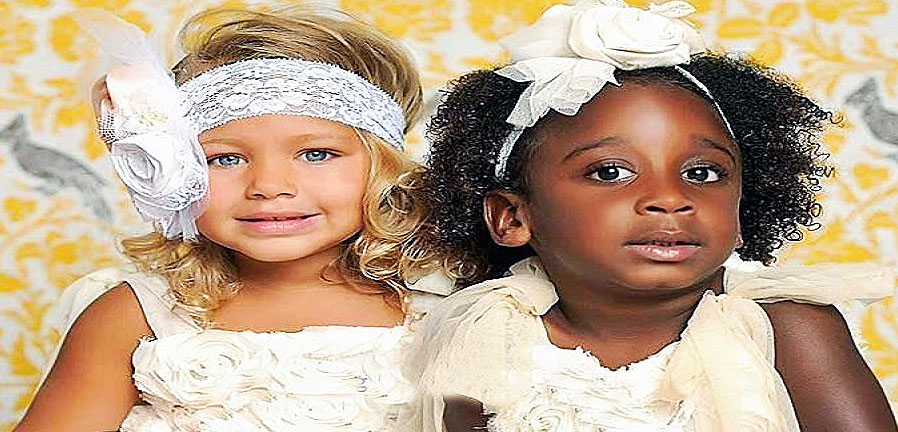 image via – youtube.com
Having children is probably the most fulfilling life event for any adult living on earth. That incredible moment of bringing new life into the world and starting a new family is absolutely amazing. For anyone who has experienced birthing a child or being a parent of a new baby can attest to this fact. Almost immediately upon bringing a child into the world, you're entire life paradigm changes from caring about yourself first and foremost to now caring for your child above everything and anything else including yourself!
In today's interesting story we feature a Married couple named Donna and Vince Alymer from Gloucester, England. Donna is 45 years old and her hubby Vince is 55 years old. Donna works at a warehouse full time while Vincent works as a scaffolder. This couple has a beautiful family of 3 amazing kids but they would soon find out that Donna would be pregnant again at age 45! At first they were a bit taken a back by the big news of the pregnancy but after that initial shock wore off they became super excited about the new little angel who would be added to their already amazing family.
They went to get an ultrasound hoping to get the good news that the baby looked and sounded healthy and possibly they may even be able to find out the gender of soon-to-be baby. While the ultrasound was in process and the doctor was examining Donna they were pretty stunned to find out they were going to have twins!
They went to get an ultrasound hoping to get the good news that the baby looked and sounded healthy and possibly they may even be able to find out the gender of soon-to-be baby. While the ultrasound was in process and the doctor was examining Donna they were pretty stunned to find out they were going to have twins! Also on top of that they were given more amazing news that both babies looked perfectly healthy and the pregnancy looked like it was going to run smooth without a problem.
They got home and told their 3 children George, China and Jordan that they were about to have not 1 but 2 new little siblings. The children were so excited while mom and dad were a tad nervous but at the end of the day realized that these new twins were a complete blessing and they were so thankful.
It was a beautiful sunny but chilly day on January 16, 1997 when mama gave birth to her fraternal twin baby girls. The birth went very smooth and both babies came out healthy. They all breathed a sigh of relief after knowing they were very healthy with no underlying health conditions which can be an issue with mom's who give birth in their late 40's.  The doctors brought the babies in for mom and dad to meet them and make their first impressions….
They were a bit taken a back because the fraternal twins couldn't look more different than they did. The first baby girl named Lucy was very fair skinned, had bright red hair and blue eyes. The second baby girl named Maria was the exact opposite with a dark complexion, dark hair and brown eyes. If a stranger were to set eyes on the two baby girls it would be unimaginable to even think they were related let alone fraternal twins!
Either way the family didn't care how different they looked, they were both little angels and a blessing no matter what other people thought of them.
Watch the video below for the full story and to see them all grown up:
Please SHARE This With Family and Friends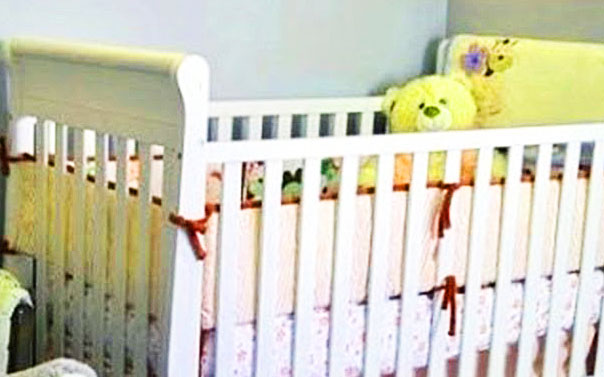 image via – youtube.com
Everyday when we go out to work, run errands, get food exc. we brush shoulders with many strangers all day. A lot of the time we just walk past, don't think twice and continue on with our own day. What we don't usually think about is how each of these people has their own story of trials, tribulations and triumphs and we never really know how someone is actually feeling even if they are sitting right beside us.
Sometimes, it is nice to just go out how we usually do but at the same time try to pay it forward and do good deeds throughout the day for your friends, family and even total strangers. You  really never know if your one random good day could completely change the trajectory of somebody else's life. Also, if you can't find anybody who needs help just try to be more kind to each person you meet everyday and you will be pleasantly surprised by its positive effects.
This brings us to todays story which features a new Mom named Valerie Watts from Cokato, Minnesota. She had been pregnant for over 8 months with little to no complications. She was so unbelievably excited for the birth of her first son. Then when the 9th month began, she woke up and couldn't feel her baby moving inside her womb how he had been for months. Her motherly instincts quickly kicked in as she know something was seriously wrong.
She went directly to her doctor and got all the necessary tests done. Then she got the worst news any soon-to-be mom could ever receive. Her doctor told her that her baby boy had died! Somehow the umbilical chord got squeezed and nothing could come in or out. His oxygen and nutrients had been completely cut off and there was no way the soon-to-be infant could've survived. Even though she knew what had happened she still went through with the birth as he came out a 'still born.' Her heartbreak and sadness truly can't be put into words. She was completely crushed and broken into a million pieces over the tragic loss.
Because the tragedy happened so late in the 9th month of her pregnancy, the entire house had been baby proofed, his nursery was all set up with stuffed animals, dressers, clothes, fresh new paint of coat on the wall and of course the crib he was supposed to sleep in. Now on top of dealing with the loss, she had to figure out what she was going do with all the things she had bought for his arrival.
For an entire year the nursery was untouched and mom had to walk past the room everyday, which would was obviously extremely hard on her even after she had come to terms with the loss of her son.  Finally she just couldn't bear to look at the untouched nursery anymore, set up a yard sale, got all the stuff out on the front lawn and began selling all of the stuff.  The hardest thing for her to part with was the crib, which to her truly embodied and symbolized what could've been if tragedy hadn't struck.
At the yard sale, a guy named Gerald and his wife saw the crib and wanted to purchase it. After they agreed on a price, Valerie with a broken heart sold them the crib and in turn the last 'physical' memory of her dead son. She had explained to Gerald's wife the whole back story of everything that happened, and his wife being the empath that she was could help but feel heart broken as well.
His wife told Gerald what Valerie had said to her and Gerald was pretty much stunned. He had figured Valerie was just selling off used stuff that her kid's had outgrown. It was at this exact moment that Gerald decided he would return the crib a few days later but with a very special surprise….
Watch the video below for the full story:
Please SHARE This With Family and Friends