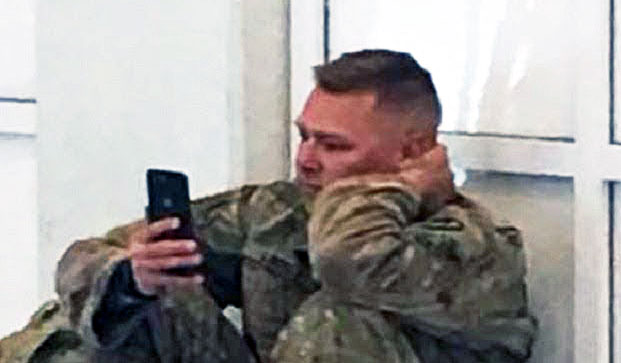 image via – youtube.com
Most of us can't really understand or appreciate the complete magnitude of what the soldiers in our country sacrifice day in and day out for us. These great men and women truly deserve to be celebrated for what they do. Not only do they all leave their family and friends when they are on active duty, but they miss out on the important events in life, such as their child's first steps, their wedding anniversary, their jobs or even the little things like a Sunday afternoon BBQ.
They are out there in the trenches sacrificing their bodies and m,any of these men and women never make it back home alive. Many are permanently wounded physically and mentally and suffer from all sorts of mental illness such as anxiety and PTSD.
Today we focus in on a great story featuring an active duty soldier named Brooks Lindsay. At the time he was deployed, his wife was pregnant and the date was set for their baby girl's birth. Brooks set up his schedule that he could fly back home from deployment 14 days before her actual due date just to make sure he didn't miss the big moment when his daughter would be born!
Like most stuff in life, things tend to not go exactly how you plan them. As the due date drew closer, his wife began to realize something didn't feel right. She went to her doctor who did an exam and realized she and her soon to be daughter were suffering from preeclampsia under a heavy load of stress! This set off a domino effect of changes, which would ultimately lead her to an induced labor 14 days before the planned date.
Remember, Brooks was thinking ahead and wanted to make sure he didn't miss this moment and also be there to hold his wife's hand, breathe and just support her during the whole birthing process. So as the doctors were inducing his wife's labor, Brooks was trapped at the airport! When he got the news that she was in labor now and the birth was going to happen within the next hour or two he was completely devastated. Luckily his mother jumped into action and was their the whole time giving his wife support during the entire birth.
Not only that, his lovely mother, who happens to be quite tech savvy got him on FaceTime video chat on her phone so Brooks could be their at least in digital form. As the birth proceeded, it began to look like there was a snowball effect of complications compiling on each other. Brooks watched helplessly from the airport wishing he could just jump through his phone and be with his wife and soon to be daughter in the flesh.
Then over the loudspeaker the announcement called for his flight to begin boarding. Feeling even more down now that he would miss the finale of the birth and he wouldn't even be sure if his wife or baby would be fine until he landed. He grabbed his carry on and began walking towards the line to get into the terminal. Then suddenly a voice pierced through the entire airport, "Don't let that man board this flight!"
Upon hearing this obviously the TSA and Airport security and staff immediately went into high alert. But they quickly realized where the strange voice was coming from. It was emanating out of the man's smart phone through FaceTime! It was his wife's doctor who was in charge of her pregnancy and birth. The doctor knew it would only take 2-3 more pushes and the baby would be born, but if Brooks got on that plane he would miss the moment he waited so long to see and experience.
When the Airport Staff realized what was happening and that there was no threat, just an incredible miracle about to unfold. The amazing staff and TSA at the airport did something that is pretty much unheard of in the airline industry…. They delayed the flight to let this soldier watch his baby daughter be born. Word quickly traveled through the airport and soon pretty much everyone who was boarding everyone on the surround flights and pretty much all humans in between were watching Brooks as he stood seated glued to his FaceTime on his phone!
A fellow passenger on the flight named Tracy Dover quickly pulled out her phone and began to record the soldier watching his baby be born. Just as the doctor promised within the next 3 pushes and only a few minutes later the soldier's daughter was born and he boarded the flight.
As soon as the plane landed, he ran to the terminal, grabbed his bags, flagged a taxi and head directly to the hospital! When he got there he was so filled with joy and happiness seeing his wife and new princess healthy, safe and sound.
Around the same time, Tracy Dover the girl who filmed the soldier watching his wife give birth on his FaceTime uploaded it to social media. Within just a few days, the video spread like wildfire and becoming an instantly viral!
Watch the video below for the full story:
Please SHARE This With Your Family and Friends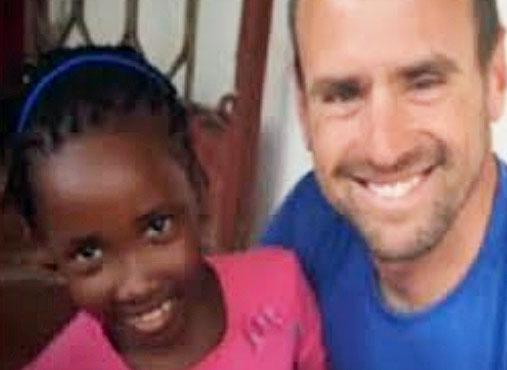 image via – youtube.com
In today's world there are millions of parentless children who need to be adopted, taken care of and loved. Many of these millions of kids do get lucky enough to find great adoptive parents and a wonderful loving home to grow up in. However on the flip side many children never get adopted or even have a chance of growing up like a regular kid. Right now there are so many different options and paths to take if you want to bring a child into your family. Adoption used to be the only option before things like surrogacy became commonplace. With less adoptions happening, this means more babies and children end up in the system and never get a forever home.
Many couple can't have a baby on their own due to different reasons but this doesn't stop them from inevitably becoming parents through adoption. Other families already have their own children, but they are so empathetic to the millions of kids who don't have a family that they just feel this uncontrollable urge to save these kids and integrate them into their family. These people are abs0lute angels and we should all just take a second here to really think about the sacrifice they make in order for these poor parentless children to have a good upbringing in a loving and caring household.
This brings us to today's story which features a couple named Adam and Jessica Davis who fell into the latter category above. They already had 4 of their own kids and a beautiful family they loved very much. But this couple definitely had some extra love to give, so they decided that they wanted to adopt a child who was living in horrid conditions and was suffering terribly.
The couple went to an adoption agency that specialized in adopting out kids from 3rd world countries where they were starving, didn't have clean water, clothes or even a roof to live under. They ended up adopting a 5-year-old girl from Uganda named Numata. Her mom had neglected her as if she didn't exist and her father had died. They were told she was completely malnourished and traumatized. Also, the 5-year-old didn't speak any english or have any formal schooling or education.
They knew this would be a huge and difficult responsibility to take on but they were sure they could handle it. They filled out the paperwork and Numata had been adopted. When she first got to her new family's home she was clearly frustrated and struggling because she couldn't speak any English. Nobody could understand her and in turn she couldn't understand anyone else. The family felt terrible and tried to make her transition as smooth and easy as possible even though it was off to a pretty rocky start.
Finally after about 5-7 months the young girl could finally start putting together sentences in English. At first, she could just say a little thing here and a little thing there but soon she was able to actually communicate with the people around her. Although the Davis family was super excited and happy that she was finally able to communicate things began to get strange.
As she learned more and more English she began telling the family more and more horrifying things that they never expected to hear out of this little girl from Uganda. What she told them left them completely stunned and they couldn't believe it….
Watch the video below for the full story:
Please SHARE This With Family and Friends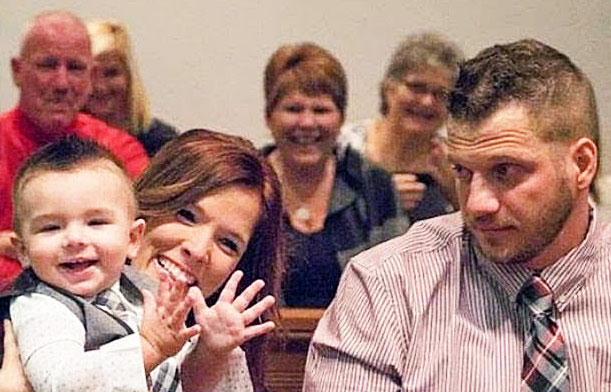 image via – youtube.com
Children who don't have parents usually end up in the "system" where they are passed around from adoption agency to foster parents until one day hopefuly they get their forever home. Unfortunately, millions of children all around the world stay stuck in the "system" until they are adults and never get to truly experience childhood in a caring, loving and stable environment. Mentally this can take a great toll on these poor kids as they carry this pain with them into adulthood and sometimes even for their entire lives.
The sad fact of the matter is most of these parentless kids never ever find that loving caring home and are forced to live a life nobody would ever want. For some very lucky few, there are good parents out there looking to adopt and raise children in a happy and stable home.
Sometimes these parents already have children of their own, so these adopted kids also get to experience life with brothers and sisters which can really help them get the proper socialization they need to become self-sufficient functioning adults in society.
In today's story we will feature the Palmer couple Mandy and Tyler who spent close to a year and half proving that they were worthy, loving and good enough parents to adopt a very special child.  The husband Tyler was had enlisted in 101st Airborne Division of the U.S. Army. After basic training, Tyler was immediately shipped off to Afghanistan to serve his country.
Tyler finished up his first tour and came back home to reintegrate into society as a civilian. Although, physically he was okay, being at war messed his head up and he needed time to recover mentally and emotionally. As he struggled through PTSD and his traumas he met a beautiful woman named Mandy. The two immediately hit it off and they could just tell almost immediately that they were soulmates.
Just like Tyler, Mandy had also been struggling with her own health issues and was suffering from Chrohn's Disease, so being together as a support system made things easier for both of them.
But just as quick as they hit it off, Tyler was shipped back off to do his second tour of duty for the Army for 9 months. They wrote each other letters, video chatted called each other during the full 9 months and 4 weeks after his second tour ended he got down on one knee and asked Mandy to marry him. She said yes and within a month they were a married couple!
After they got married Tyler decided it was time for him to retire from the army, begin a new life with his wife and start a beautiful family. For many years they tried to have a child, but Mandy's health problems stood in the way and they were unable to conceive. They tried and tried but nothing seemed to work at all. The sad truth finally settled in that Mandy would never be able to get pregnant because of her Chron's Disease so they would have to try a different path to begin their family.
The looked at fertility treatments, surrogacy and few other options but finally decided that adoption would be the best path for them to take. You would think because there are so many children in desperate need of adoption that it would be a pretty simple and straight forward process however, due to Tyler's PTSD struggles and Mandy's health issues getting the go-ahead and approval as worthy parents would take months and months.
First they would have to get licensed as foster parents, where they could be tested to see if they were even capable of caring for a child. After tons of paperwork, training and tests they were finally approved after close to a year.
After they received their license to become foster parents they got a call that a week old baby named Hunter needed a foster home and they immediately said yes to taking him and caring for the infant first as fast parents and if all went well they could become his permanent adopted parents.
After they agreed to take in baby Hunter, they ran to all the baby stores bought everything they needed for his nursery and to child-proof the house and make it the best possible environment a child could ever have.
They knew in the back of their minds that at this point they were just his foster parents and another couple could end up becoming his permanent adopted parents but they didn't care, they were determined to give this infant the best life possible!
Then their worst fear happened, another couple was scheduled to be Hunter's permanent adoptive parents and they were absolutely devastated! With that being said, the couple wasn't going to give up and would fight for custody of baby Hunter as hard as they possibly could. For months the battle raged on through the courts and nobody truly knew what the final outcome would be.
After 17 months, Hunter had gone from a few day old infant to a happy little toddler who loved Tyler and Mandy so much. They were of course the only parents he ever had and knew. Over that 17 month period they had to go from court to court to fight to truly become his permanent legal guardians.
Finally, 17 months in they were about to go to their final court date where the judge would make his final ruling on the future of the boy. Their whole family and all their friends went to court with them that day. The judge finally made it official and read out his legal and official new name Hunter Palmer!
Before anybody could even react to the amazing news, Hunter would scream something to his dad that would leave the entire court in tears…
Watch the video below for the full story:
Please SHARE This With Family and Friends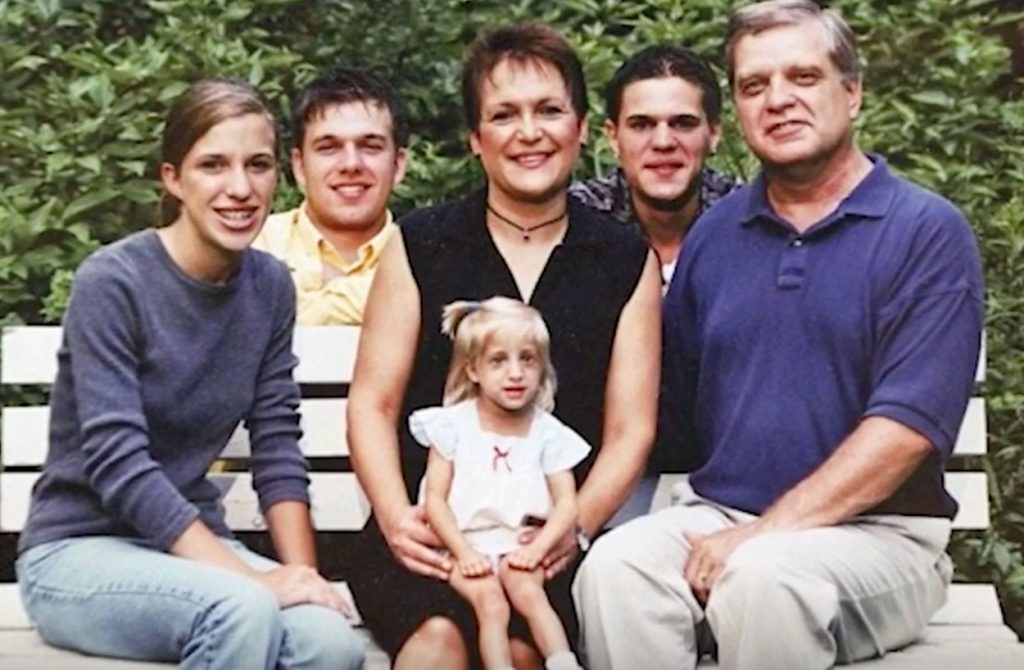 image via – youtube.com
Being a person on planet earth is a pretty tough job regardless of where you come from. The everyday struggles that everyone goes through can take a toll even on the strongest willed people. Even when you are lucky enough to be born into a good family, with a roof over your head and food on your table life will still throw you curveballs that you will never see coming until it's too late. However, consider yourself lucky if you are born without a congenital deformity, learning disabilty or any other hurdle that makes living that much more difficult. For those who are born with heriditary diseases or congenital deformities an already hard life becomes that much more difficult.
This brings us to today's story about a special girl named Hannah who was born with a rare congenital defect called primordial dwarfism. Primordial Dwarfism is so rare that currently there are only 100 people out of 7 billion who have this rare disease. These people have the odds stacked against them from the start, they grow much slower than people without the disease and their life expectency is cut short to a mere 30 years. When her biological mother was told by the doctors about her daughters condition, she knew she wouldn't be able to take care of her so she made the difficult decision to put up poor baby Hannah for adoption. Because of her condition pretty much nobody wanted to adopt her, knowing that the responsibilty of caring for a child with special needs is about 10x harder than one without.
After months and months of no one adopting her, a couple named Jackie and Larry finally came along, who took one look at Hannah and knew she was the one who would be their daughter and become part of their family! Young Hannah now had a full blown family with 1 big sister named Kelly and 2 big brothers Matt and Mark. The family was absolutely amazing and treated Hannah with extra love, care and affection. Her siblings loved her as well and treated her no different than they treated eachother.
When Hannah got a bit older she became aware that she was different than other kids her age and her parents wanted to be completely honest with her while at the same time letting her know that her condition didn't make her less of a person than anybody else. In fact, they told her she was 10 out seven billion with Primordial Dwarfism and this made her a miracle child. On top of growing much slower than other kids her age, she also had other health complications, such as heart problems, aneurysms, small teeth falling out and needing implants, scoliosis and worst of all polycystic kidney disease which inevitably could lead to her kidneys completely failing. However through all of this she persevered with grace and bravery.
After a few years, Hannah was school age and ready to begin her education at the same school her siblings went to. Even though she required special care due to her complex health issues, the whole family was determined to not make her feel like an outcast and give her a normal and ordinary childhood. However, school wasn't easy for her because kids can just straight up be cruel. She was made of fun of, laughed at and mocked. But over the years, this only made her stronger and stronger as she overcame adversity after adversity. Also, her older siblings were very protective of their little sister and if they ever caught wind of bullies being mean to her, they defended her and always had her back no matter what!
With all of this going on, her adoptive mother needed a kidney transplant and somehow Hannah was a match to be a donor for her mom. Hannah decided that because her mom had pretty much saved her life she would do the same and give up one of her kidneys to save her mom's life! Hannah is not only brave, beautiful and strong she is also a hero that we can all learn from!
Watch the video below for the full story and for pictures and videos of Hannah growing up:
Please SHARE Hannah's Story With Family and Friends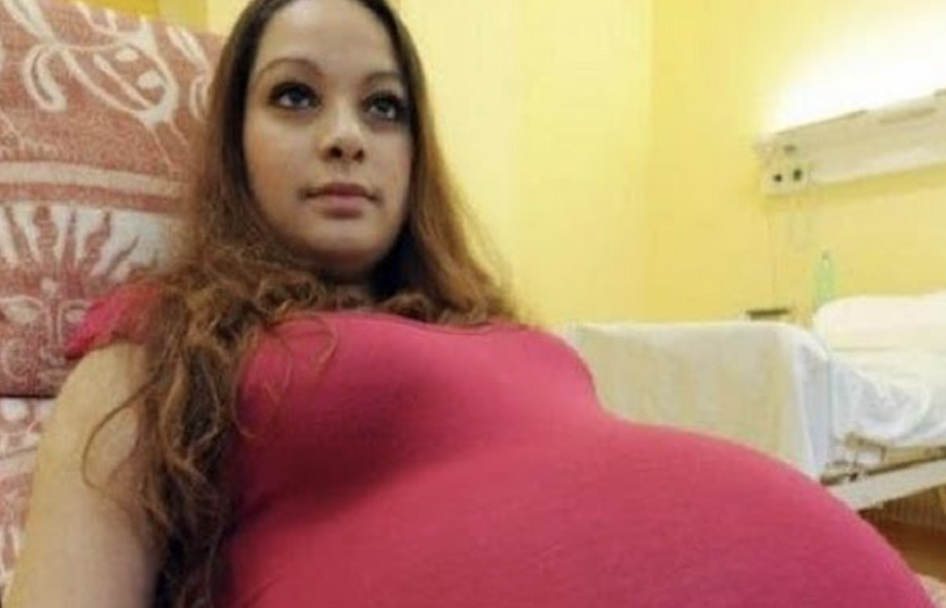 image via – youtube.com
When a couple realizes they are going to have a baby, life rapidly begins to change in an instant. You all of a sudden realize that you are going to be responsible for another human life and it can actually be a little scary and anxiety provoking. Even though, it's an amazing celebrations new moms and dads are always a bit nervous not knowing what it will actually be like in the trenches of parenthood.
This brings us to today's unique story which features a 23-year old pregnant woman named Alexandra and her partner Antonin from the Czech Republic. One day, Alexandra just felt like something was happening to her body so she took a pregnancy test which came back positive. Just to be sure, she was definitely pregnant she went to the doctor who confirmed, yes she was indeed pregnant.
This wasn't Alexandra's first rodeo, she already had one beautiful baby and knew what pregnancy was like, giving birth and taking care and raising a child was all about. She was way less nervous than the first go round and she believed this second pregnancy and child would be easy and simple. Little did she know this pregnancy would be anything but ordinary.
She went back to the doctor, they took an ultrasound and told her and Antonin that she was going to be having twins! At first they couldn't believe the news, but when it settled in they were super excited and ready to handle the extra responsibility.
For a few months, the couple had prepped for 2 new babies on the way. She went back to the doctor for her regular check-up and the doctor noticed something a little weird so the doc took another ultrasound. This is where things start getting pretty wild…..
The doctor examined the ultrasound carefully and thoroughly. Then the doc told the couple that they would not be giving birth to twins. At first they were a little heartbroken thinking one of the babies didn't make it, but the doctor hadn't finished yet…
The doctor calmly told them she was currently carrying 4 babies and would be giving birth to quadruplets! Twins kind of seemed like a lot but 4 babies?! This was completely unexpected and they were totally stunned. When they left the office they immediately started buying stuff for the 2 extra babies so they would be prepared!
Another month or two went by and her due date was coming closer. When women give birth to multiple babies at once it isn't uncommon to get another ultrasound towards the end of the pregnancy just to make sure everything will be fine without complications.
She went in got another ultrasound not expecting anything out of the ordinary considering she already had the bomb dropped on her last visit that she was having quadruplets. After the doctors took a look at this next ultrasound they were astonished. There was a fifth baby in there they hadn't seen! So now they went from 1 baby to twins to quadruplets and quintuplets!
The due date quickly came before they could even wrap their heads around quintuplets! The day of delivery 40 doctors on staff were in the delivery room to help and make sure this record breaking birth went smoothly without any complications. Luckily she gave birth like a champion and according to the main doctor in charge of her case, everything went perfectly!
One of the 40 doctors who helped with the delivery that day, began doing research to see if anyone ever gave birth to quintuplets in the Czech Republic. As it turns out, in all of the Czech's recorded birth history, Alexandra was the first mom to ever give birth to 5 babies at once!
Watch the video below for the full story:
Please SHARE This With Family and Friends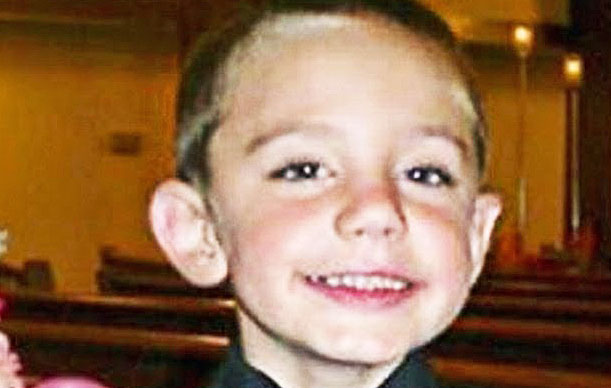 image via – youtube.com
Divorce and custody battles can bring out the absolute worst in people.  Sometimes parents have such animosity and hate for one another that they simply lose sight of what actually matters, which is what is best for their children.  While we've all heard of messy divorces and spiteful ex's, the story of six year old Richard "Ricky" Chekevdia is one of the more extreme tales to ever arise from a bad breakup.
It all started when Shannon Wilfong and Michael Chekevdia found out they were pregnant back in 2002.  They were excited and happy but had been fighting a lot and the relationship was strained. After their son Ricky was born they decided to break up and share custody of him.  At first things seemed to be going well but that didn't last long and soon Shannon had reneged on their custody agreement which led to Michael taking her to court for visitation rights.  She never showed up on the day she was supposed to appear and so the judge gave Michael temporary custody. Yet soon after that both Shannon and Ricky just vanished, and no one seemed to know where they had gone.
It soon became apparent that Shannon had run away with their child and a warrant was issued for her arrest.  Things only got worse for Michael when Shannon's mother, Diane Dobbs, accused him of abusing Ricky and plastered her yard with posters claiming he was a liar and abuser.  Her extreme behavior made Michael suspicious and he suspected that she was somehow in touch with her daughter. The cops ended up searching Diane's house but found nothing and Michael kept looking for his son.
Two years had passed since his son went missing when an anonymous tip led to the police searching Diane's house yet again.  They combed through the rooms carefully when they came upon a wood dresser that was pushed up against the wall. They moved it aside and found themselves looking down at a dark hole that led to a small twelve feet long, five feet wide, and four foot tall room.  Down there in the dark room they found Shannon hiding with Ricky, he'd finally been found at last!
It turned out that Diane had hidden her daughter and grandson away for the last 2 years and Michael had been right about his suspicions the whole time.  Despite his ordeal, Ricky seemed to be in good health and was placed with family members while state welfare workers investigated the abuse claims against Michael.  In the meantime, Ricky was just happy to be outside and free again. The cops who found him said that when they let him out of the car, he ran around like he'd never seen outdoors before, it was a bittersweet sight.  
Both Shannon and her mother were arrested, Shannon was charged with felony child abduction, Diane was charged with aiding her.  When freed on bail, Diane tried to make it sound like Ricky had enjoyed his time at her house and wasn't hidden away inside. However, neighbors refuted this and said they never saw the boy outside, plus he showed signs of isolation.
In 2011 the sad saga finally came to an end.  Shannon pled guilty and got off light with just 2 years probation and a $1500 fine.  Michael finally got full custody of Ricky and looked forward to being the best dad he could be and giving his son the normal life he deserves.  
Watch the video below for the full story:
Please SHARE This With Family and Friends