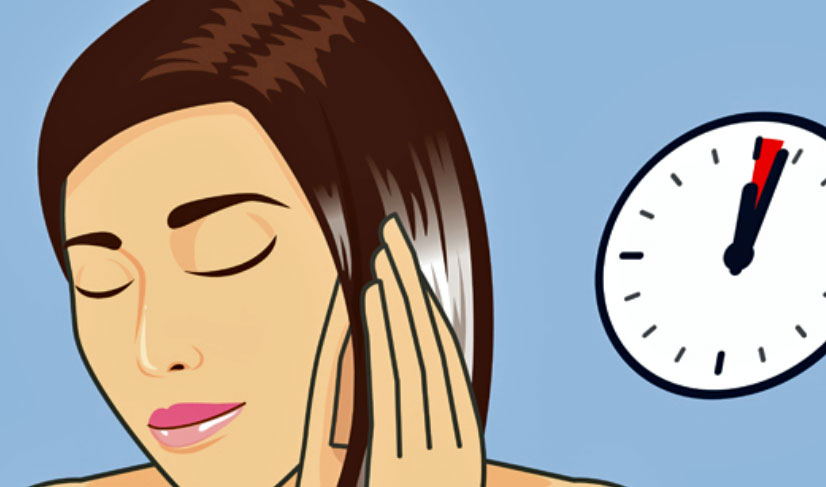 There is nothing better than beachy looking waves in your hair. Of course, salons and pharmacies sell sea spray hair products that are pricy. I have used them, but have always found that I need to play chemist, adding other products to achieve the look I'm going for.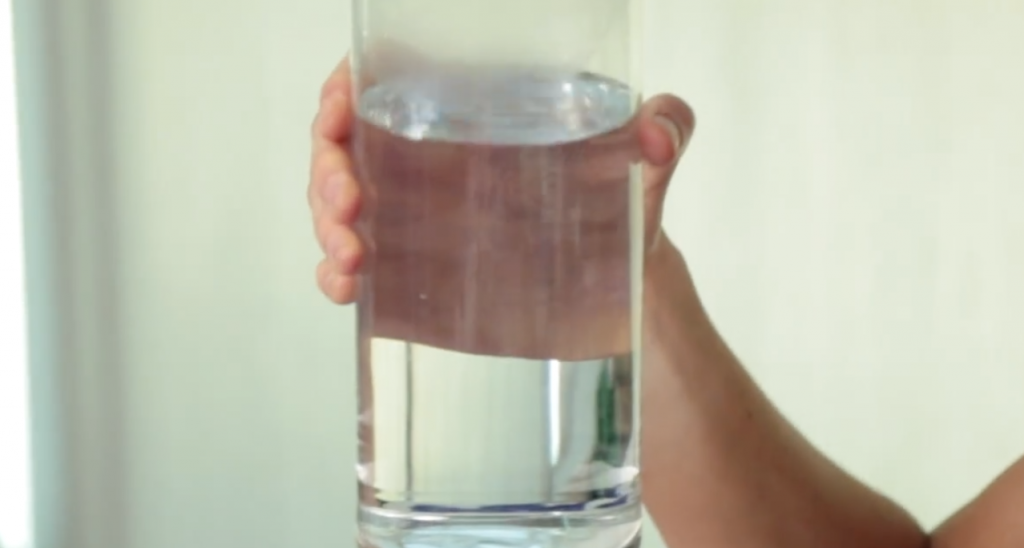 When I came upon this great DIY video , for achieving that beachy, cool,sexy looking hair at home,  I couldn't resist trying it. Sure enough, it worked better than the store bought ones! So, for those of you who love having this look, the video below is for you.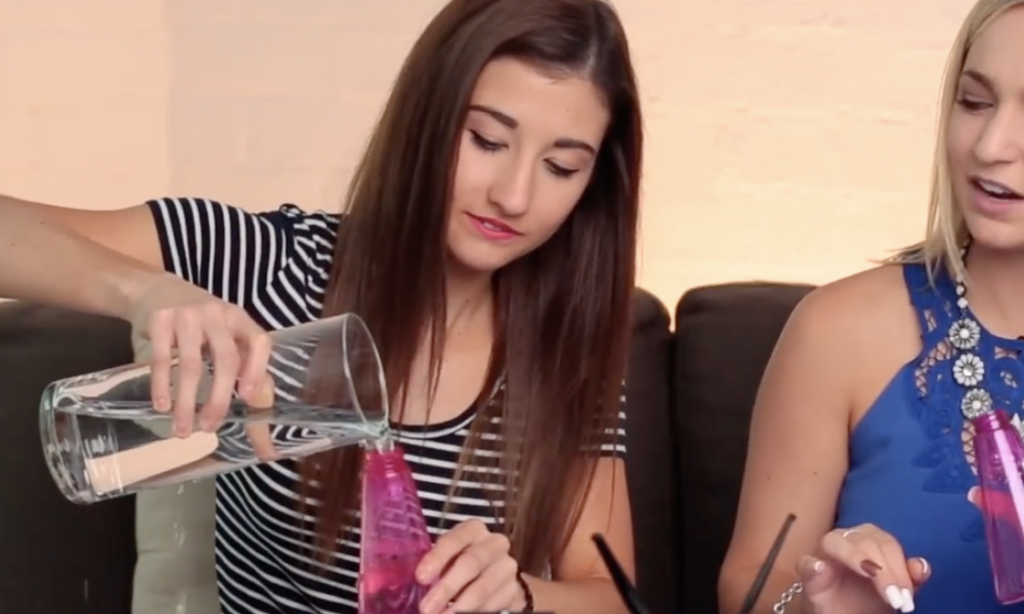 The key to making a DIY SEA SALT SPRAY to produce easy beachy waves, is using EPSOM SALT. Common table salt doesn't do the trick. All you will need is an empty clean SPRAY BOTTLE, WARM to HOT WATER, EPSOM SALT and HAIR GEL.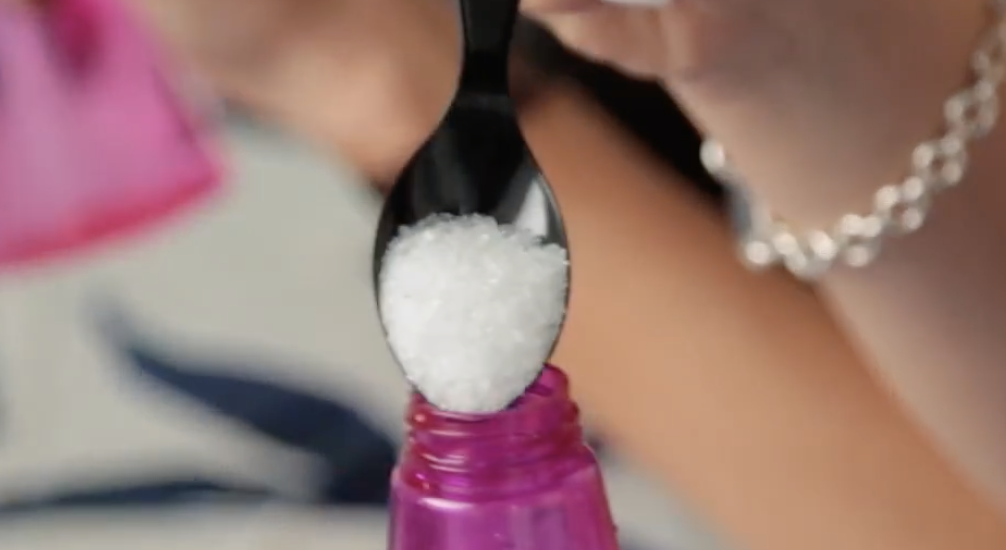 Watch the entertaining video below to see how they combine and prepare the ingredients, and then test it out on their model. I can testify, that it works amazingly to get just the right texture and look, for what you're going for when the beach just isn't available! Enjoy!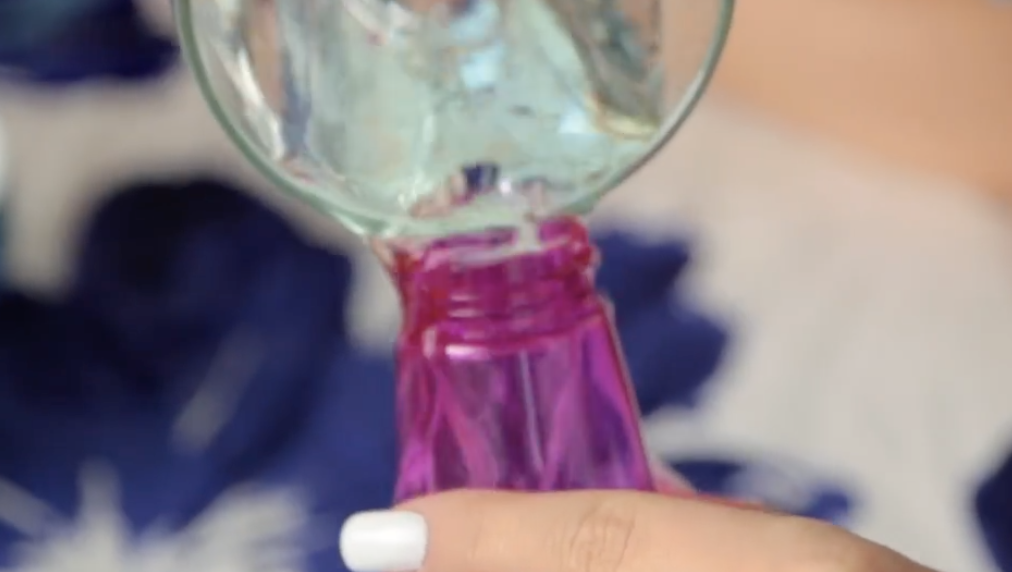 Please SHARE this great HAIR DIY with your friends and family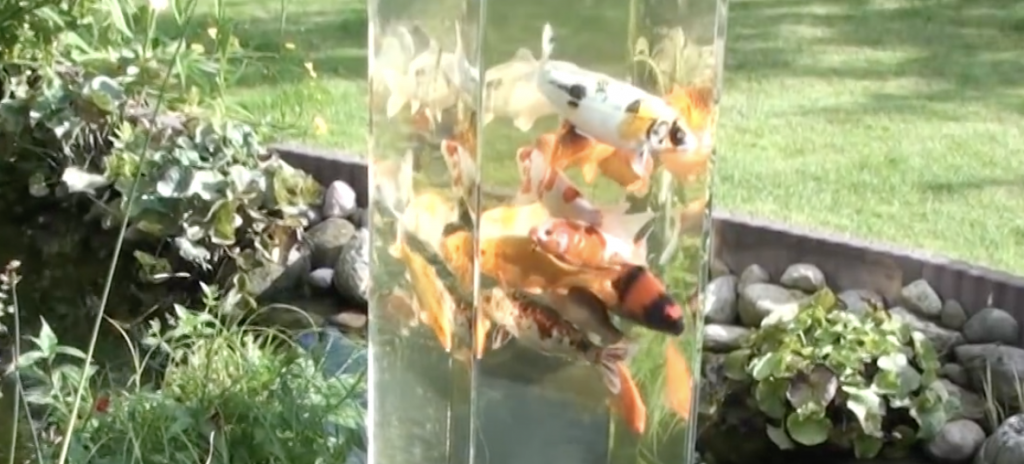 Aquariums tend to be quite limited in terms of shape and what you can do with them. Most are simple rectangles or bowls that end up sitting on a flat surface or stand. The same cannot be said for the majority of outdoor fish ponds, they're much more versatile and many are custom made. Even so, they also seem to follow a very general design type!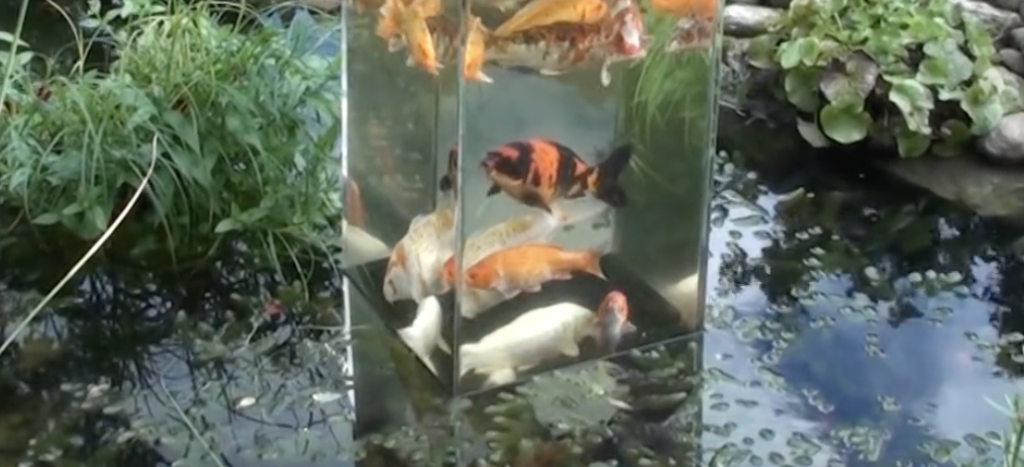 However, if the two are combined, like how YouTuber TCHelmut did in this video, you end up with one truly amazing looking aquascape! The creative German took his outdoor koi pond to the next level by flipping a plain old aquarium upside down and sticking it in the middle of the water. His ingenious idea is the perfect way to transform a run of the mill garden pond into a stunning masterpiece that's fun to look at!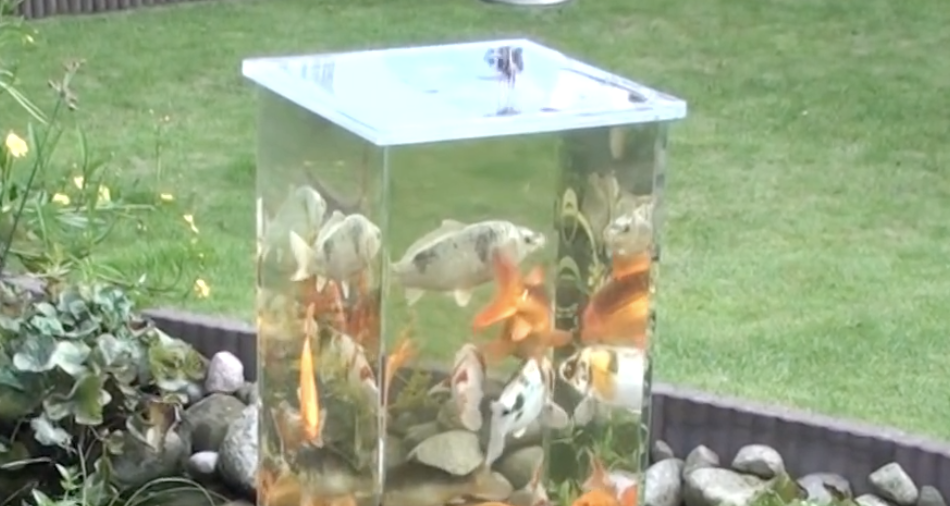 It's also fun and neat for the koi fish. According to TCHelmut every day the koi in the pond swim up into the glass tower to check things out and have a look around. They're free to come and go and they please and some even stay there for hours on end taking in the 360 degree view.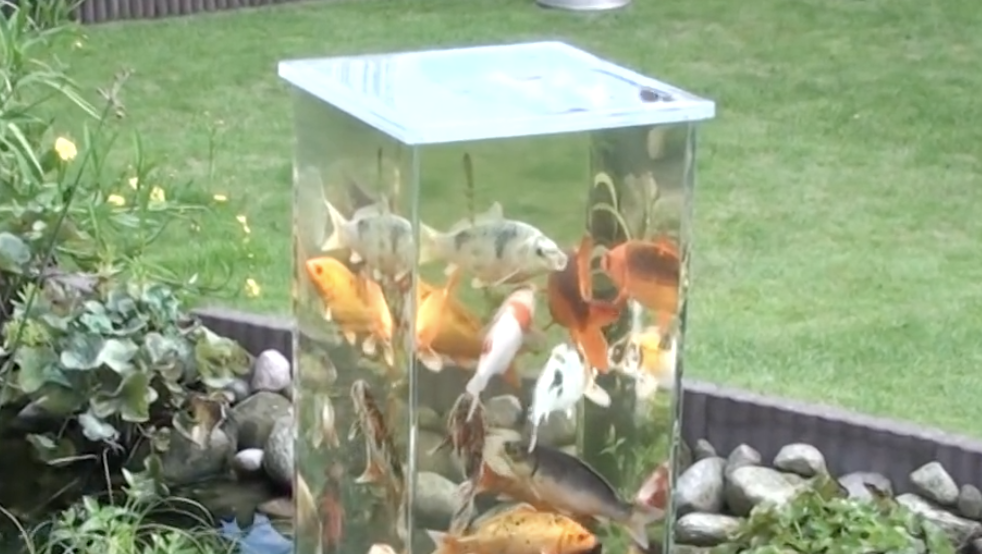 And while at first glance the tank looks incredibly cramped and overcrowded with way too many koi fish, it's not as bad as it initially appears. The water and glass distort our view of what's inside and make the koi appear larger than they actually are.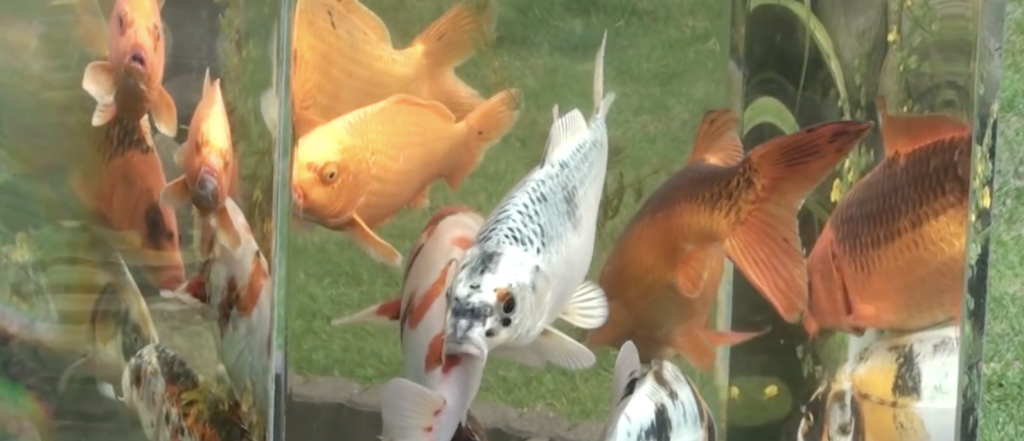 The visually impressive inverted fish tank is one part magic, one part work of art. Check it out and show this unique idea with friends, family, and any fish or aquarium enthusiasts you may know!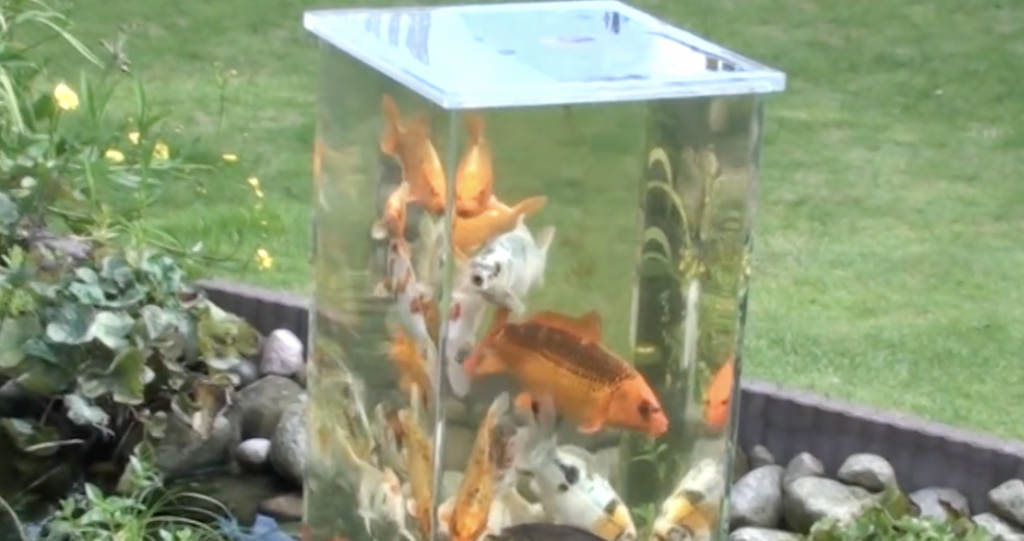 Please SHARE This With Family and Friends 🙂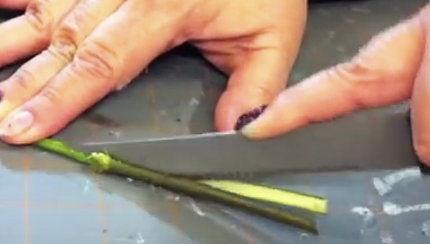 I've seen tie-dyed roses many times, but had no idea I could make them myself.  The video you are about to watch below, was made by Kathy the CRAFTY CHICA who always wanted these roses herself, and made it her business to put together an easy and fun-to-follow tutorial on how to create this kaleidoscope effect.
With just some white roses, a packet of dyes, scissors, a knife and some clear plastic cups, you will see how easy this is to do. Each plastic cup will have a different color dye in it.  Kathy shows you how to prepare the roses for optimal absorption of the different colors.
The angle and length that you cut the stems is critical to obtaining the most vibrant outcome.  Additionally you will get to see how the color gets established from hour to hour over a 24 hour period.  The great thing about creating these really cool color gradients, is that you have control over the hues you want to establish.
This is just such a great DIY to create for your own pleasure, to bring to a party, or to do for different holiday adornments.  This will be totally perfect for Mother's Day this year!  Have fun watching this and let us know if you will try creating your own.
Please SHARE this with family and friends 🙂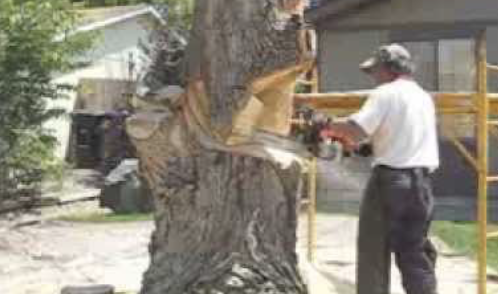 If you live in your own home, and are lucky enough to have beautiful trees on your property, you have lived through the heartbreak of losing them in large storms. Some may be hundreds of years old, or you may have lovingly planted them and watched them grow, year after year.
Sometimes it isn't a storm that's the culprit, rather precarious distance to your home may require removal, for safety's sake. Tree removal people eliminate the problem, but more often than not leave an unsightly stump.  In the case of the homeowner in the following video that you are about to watch, they were lucky enough to call Lueb Popoff.
Who, may you ask, is Lueb Popoff?  He is a man who could cut down her tree, but rather than leaving the dreaded ugly stump in front of her house, watch what he does! Lueb was a man with a mission.
After cutting down the tree and removing it, he left a big enough stump and within 2 weeks, with his chainsaw and some smaller tools, Popoff created a masterpiece! It is literally a sculpture that anyone would be proud to have grace their home.
In the 2-minute video below you will be mesmerized by what he created in two weeks time. The finished product is astoundingly lifelike!
Please SHARE This Mesmerizing Video With Your Family and Friends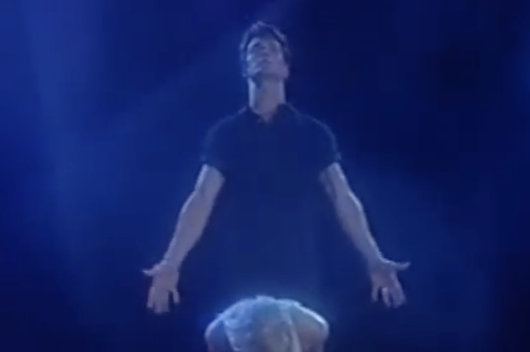 Some dancers have the ability to dance as a pair with beauty and grace.  When you mix such talent with a deep passionate love of dance and each other, you have the privilege of watching Patrick Swayze and his wife Lisa Nieme.  The year was 1994.  It was a few years after Patrick Swayze's amazing breakthrough performance in "Dirty Dancing" that had everyone swooning.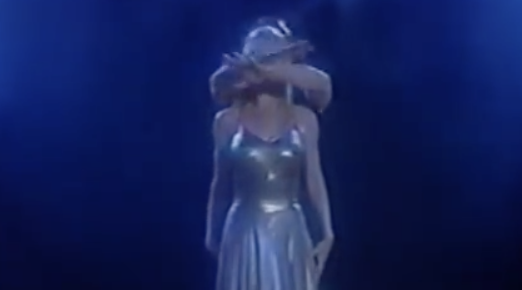 This dance occurred at the World Music Awards, broadcast on international TV.  It was their debut, dancing for such a vast audience.  As a salute to Whitney Houston, their duet was danced to the song "All the Man That I Need".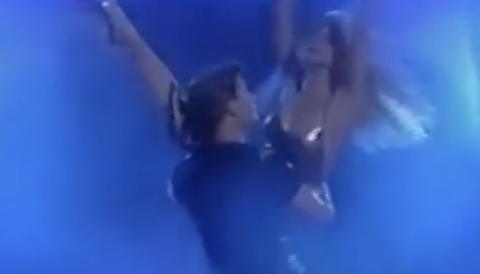 Their love was palpable, as their fluid movement graced the stage.  Theirs, was a 34-year-old love story and marriage that lasted until Swayze's untimely death, in 2009, from pancreatic cancer.   Knowing that this loving and talented man is gone makes watching this video all the more powerful and poignant.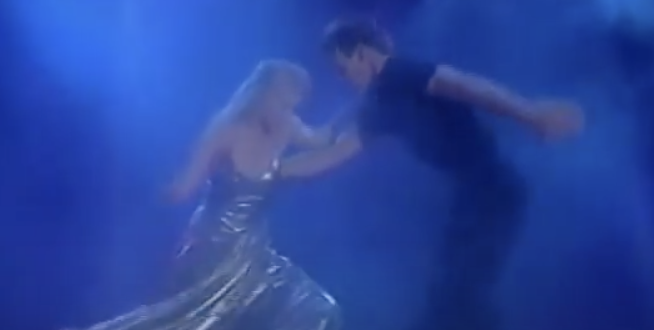 As the audience bursts into applause at the end of this masterpiece, you can see the late Whitney Houston clapping wildly at the end of their performance.  Watch and enjoy talent and an amazing moment that with live forever!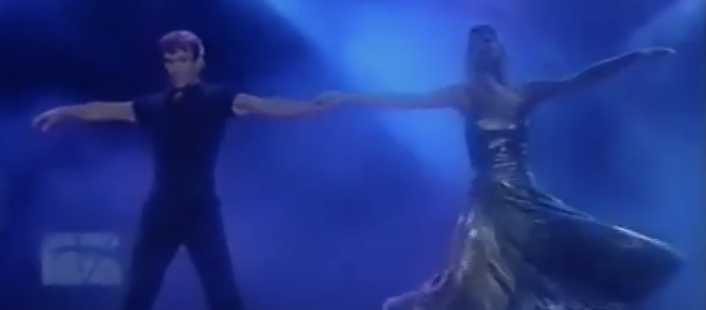 Please SHARE This With Family and Friends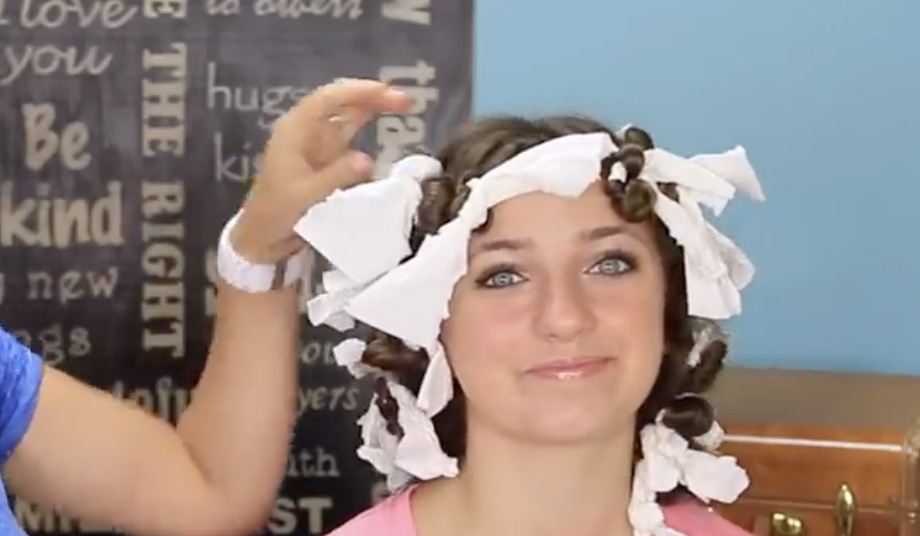 Depending on how old you are, you may remember your mom putting little rag strips in your hair, to create beautiful curls without heat.  It creates a natural look, without heat damaging utensils, that you simply don't get from hair curling electric devices.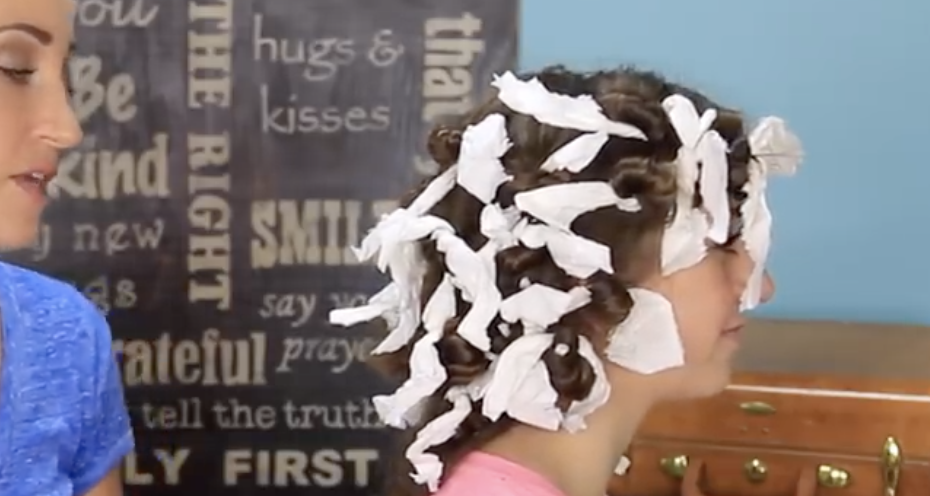 The video you are about to watch below, offers a new twist on using bits of rags, by substituting with pieces of paper towels.  YouTube channel Cute Girl Hairstyles, shares a really easy to follow way to curl your hair, and as usual their result makes you want to try it for yourself.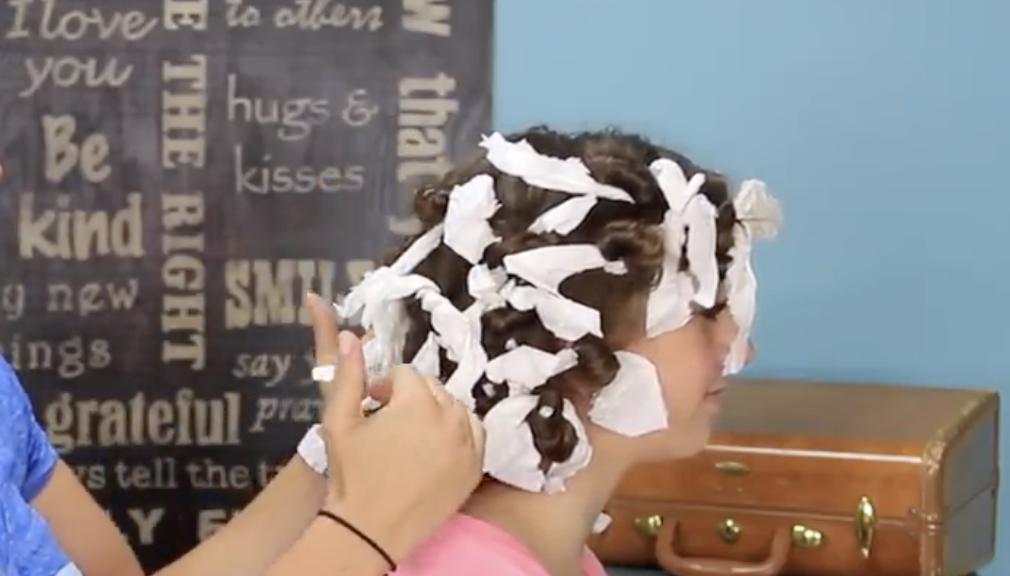 This method is great if you have straight or curly hair, because it both creates curls where there aren't any, and in the case of curly hair it makes your curls more manageable.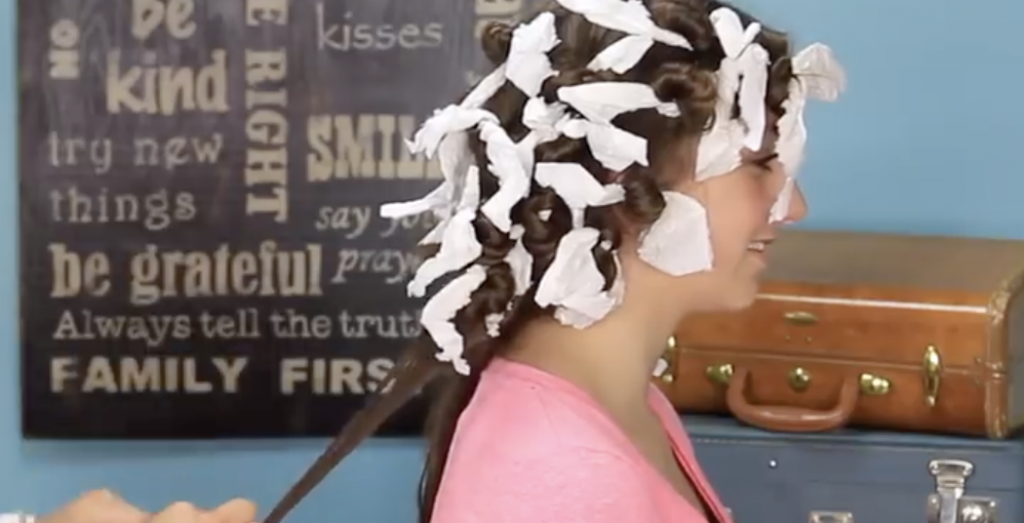 After washing your hair and letting it air dry until damp, she illustrates how to take strands of hair and roll them up around a piece of paper towel, in either the up or down direction.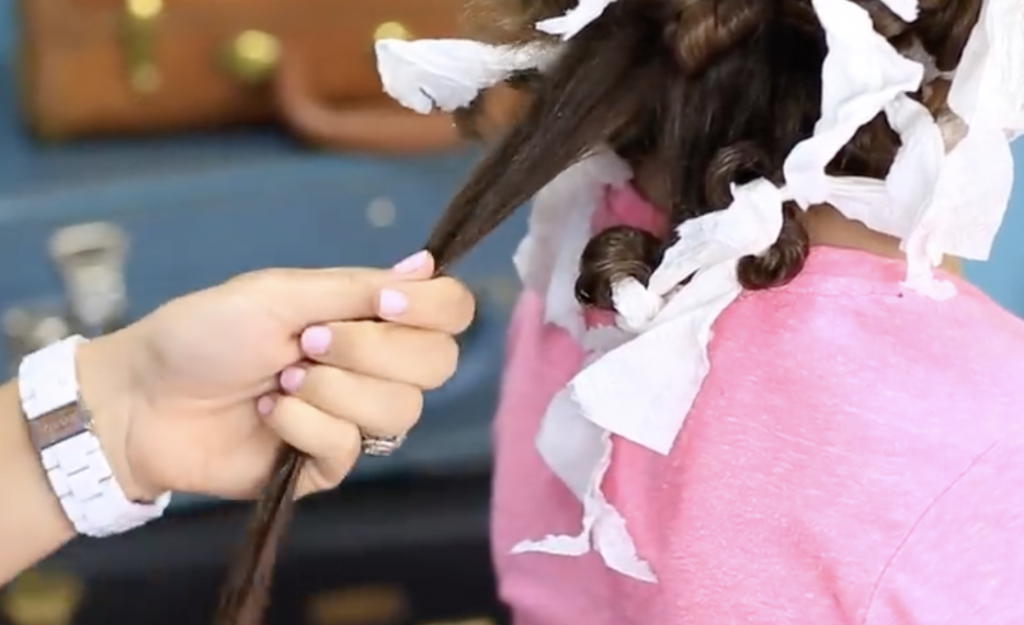 You can either let your hair dry for a few hours or sleep on it.  The tutorial will take you through the entire process; when you see the end result…WOW!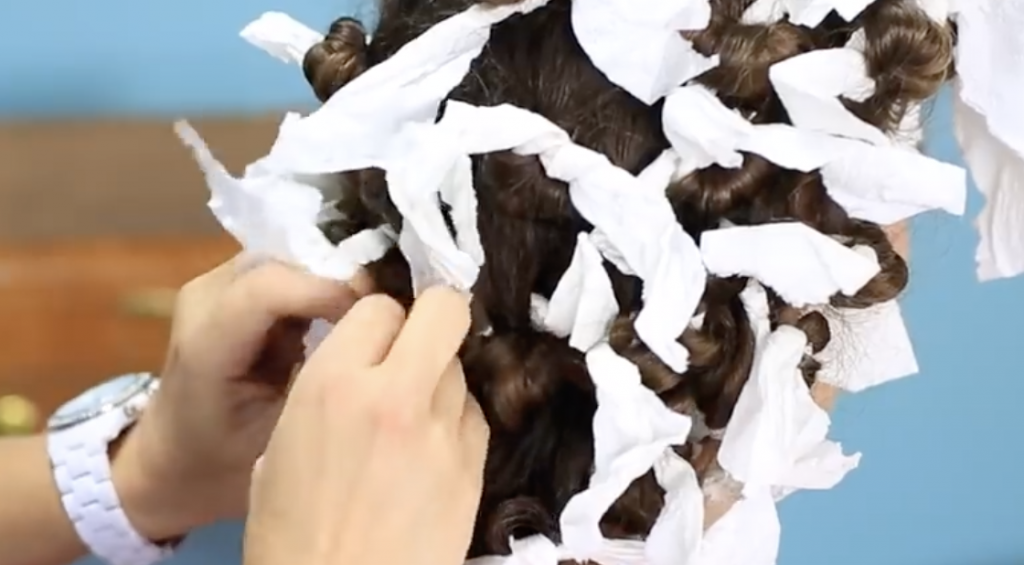 Please Share This With Your Family and Friends