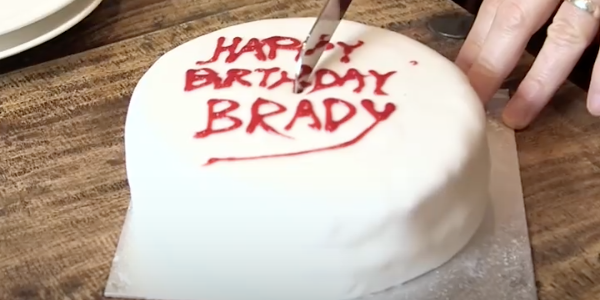 There is a right way and a wrong way to cut a cake.  Chances are you, and most everyone you know, have been doing it the wrong way your entire life.  This video from YouTube user Numberphile  explains and demonstrates the proper way to cut up a delicious slice of cake so that when you store the leftover pieces for later they stay moist.  No one wants to eat leftover cake that has become crusty, hardened, and dried out, so check it out!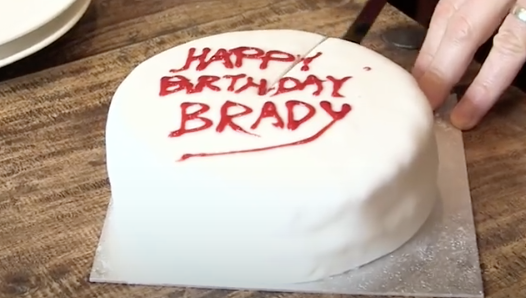 The method was first described in a December 20th 1906 issue of Nature Magazine.  British mathematician, Sir Francis Galton, eloquently wrote in a letter to the editor "The ordinary method of cutting out a wedge is very faulty."  He then went on to describe the ideal way to cut up a round cake based on mathematical and scientific principles.  Starting in the center of the cake, with a long knife, cut two parallel lines completely through it.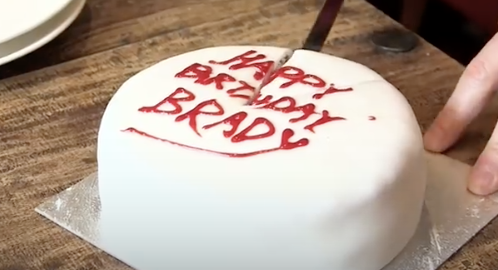 Remove the rectangular segment from the middle as that piece is for eating.  You should end up with two halves that can be pushed together.  This closes the cake into a smaller version of its former shape, thus allowing the inside edges of the cut parts to stay fresh longer.  For the second slice, cut another central cross-section at a right angle, or 90 degrees, to the original cut.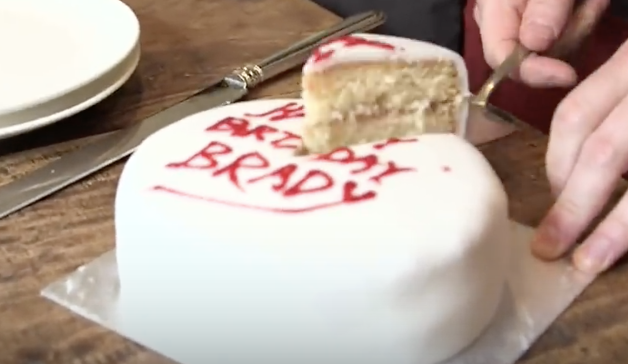 Now you should have 4 cake segments that can be pushed back together into an even smaller round cake.  All edges should be sealed in and will remain deliciously moist for much longer. The technique is not what you'd expect but when it's all said and done it makes perfect sense.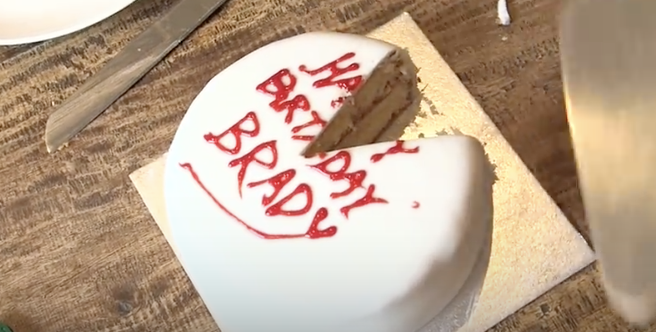 When it comes time to store it in the refrigerator the probability of exposed edges drying out is dramatically decreased since they are sealed in.  Now the next time you are at a party where cake is being served you can impress everyone with your scientifically tested cake cutting skills!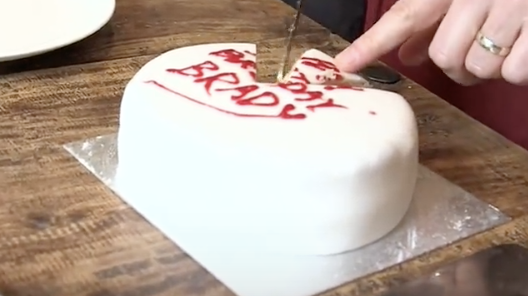 Please SHARE This Technique With Family and Friends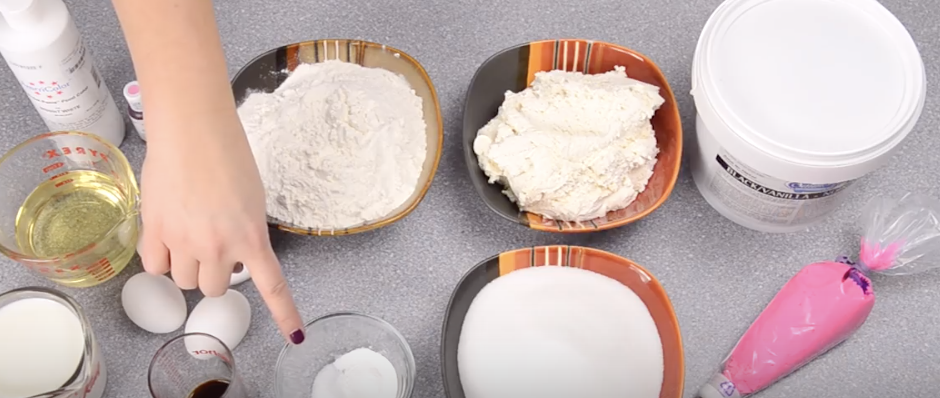 There is nothing in the world that makes people happier than a beautiful cake.  Especially when it is for a party, it can change the whole vibe of the get together just by its mere presence.  Nothing brings people together than a delicious cake that is almost too beautiful to eat. In the following video you will learn how to chef up a cake that your guests will remember forever. I know I will never forget this delicious recipe.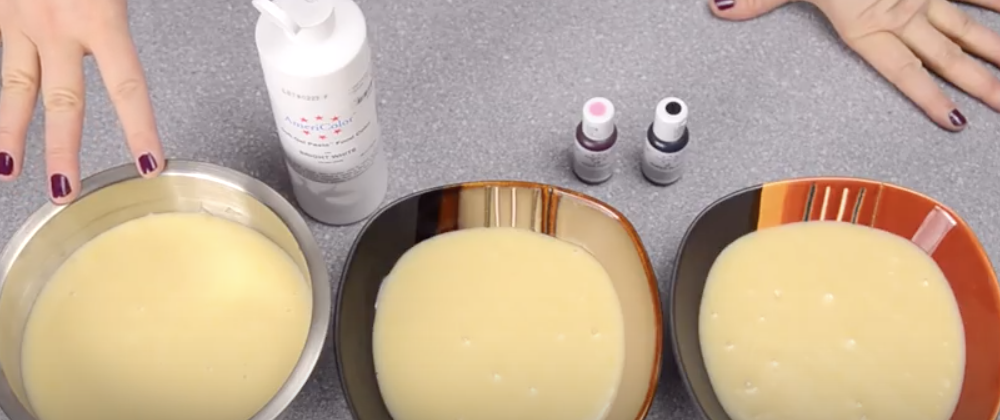 The outside of this Zebra Cake really pops with it's bright colors and strong contrasts.  But the best part about this cake is the inside, which kicks the whole thing up a notch.  When designing a Zebra Cake you can go with the traditional black and white.  Or you can take a walk on the wild side and add pink like she does in the video.  Also if you did orange it would transform from a Zebra to a Tiger Cake.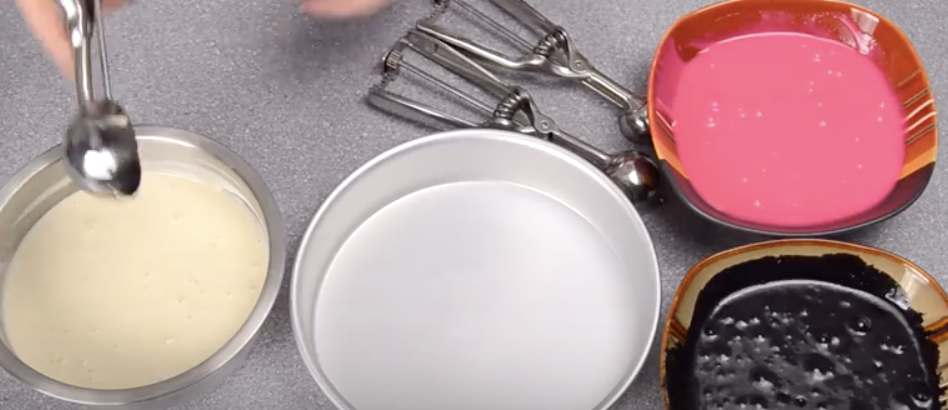 This recipe is something I will definitely be trying out.  I can't wait to experiment with different color schemes to produce a unique dessert experience for my guests at the next party. Are you going to try this out? Let us know!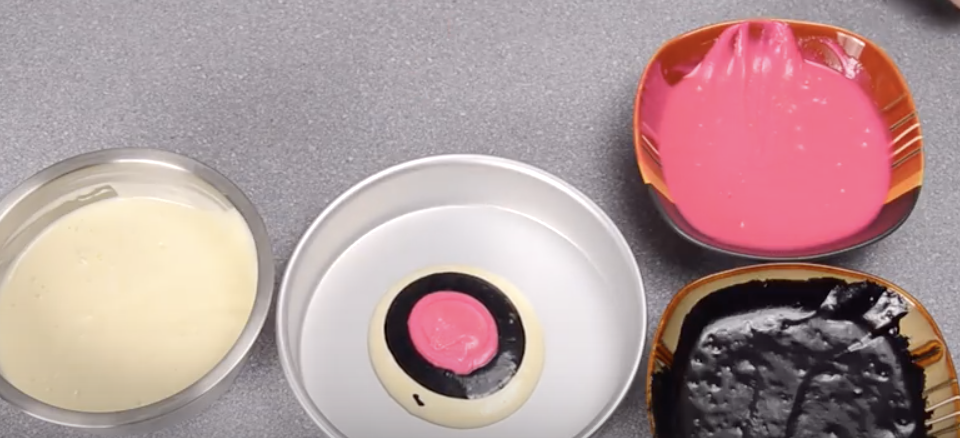 Please SHARE With Family and Friends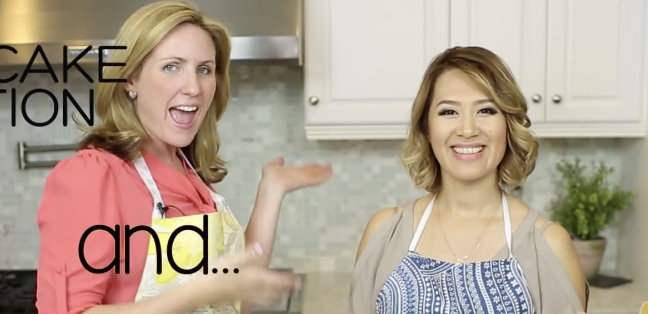 This video was posted as a great idea for a mother's day treat, but really it could be used for something special for a bridal shower, birthday, baby shower or for just a unique springtime dessert. You get a really special looking treat with, for once, not a ridiculous amount of effort or technique.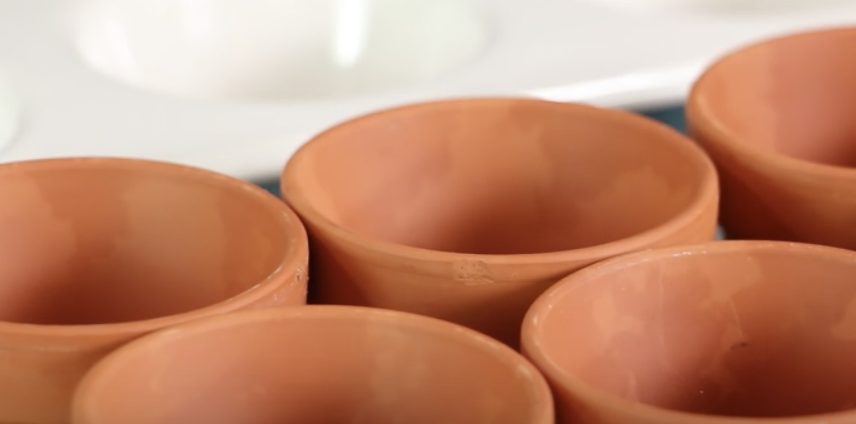 Using small terra-cotta pots lined with cupcake papers, chocolate cake batter is poured and baked. Then the decoration begins. These two lovely women from Orange County, California, decorate these flower-pot inspired treats. It's so simple, even I'm going to try it this weekend! With just a couple ingredients and a little extra love this is the perfect treat for any occasion.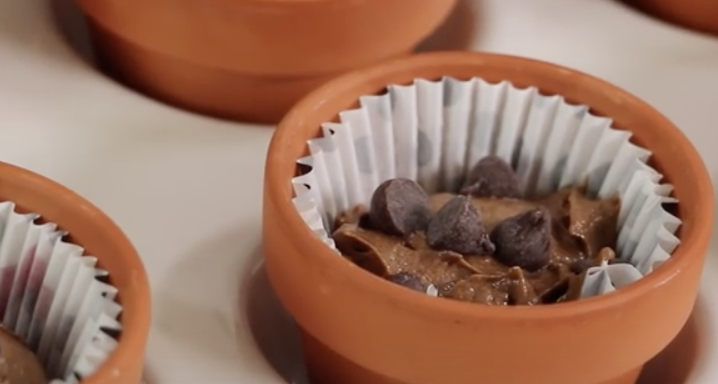 When the pots cool add the little flowers and leaves as demonstrated. This crosses the simplest crafting technique with baking resulting in a dessert that looks too good to eat! I kind of just want to keep one as a sculpture decoration! lol! Pass on this simple demonstration that will delight you, your family and friends. This recipe is sure to be a crowd pleaser!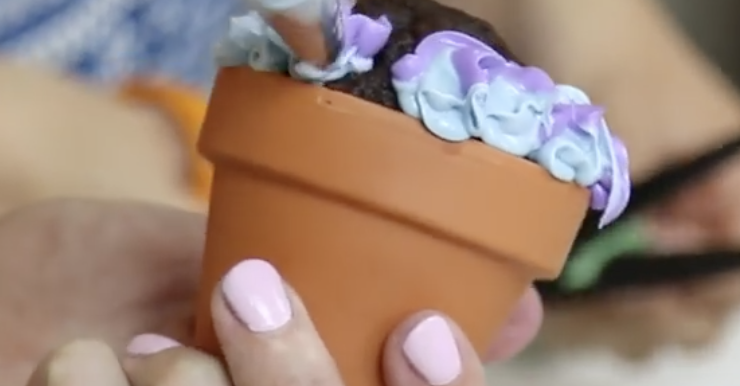 Please SHARE With Family and Friends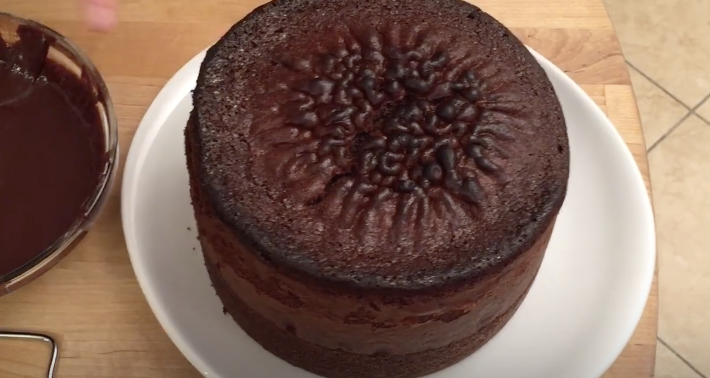 Watching people take the time to create real art in their baking is a true joy.  It brings me back to the simpler days of life.  Such elaborately thought out creations always feel like they go beyond creativity.  There's something about a cake that just feels like it's made with love.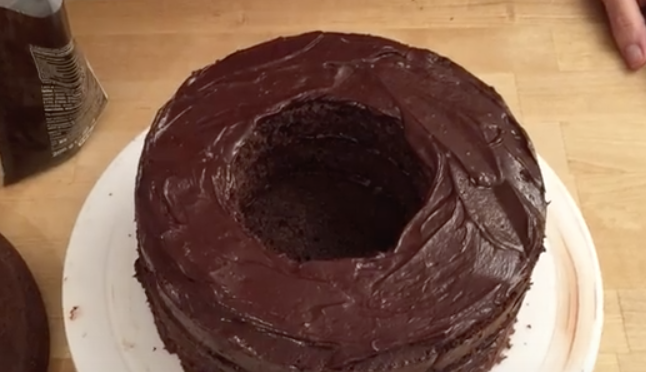 The steps that this baker goes through to create this beautiful cake make your tummy rumble and your mouth salivate!  It's so much fun watching her process.  What's so "sweet" is that she comes up with a surprise inside.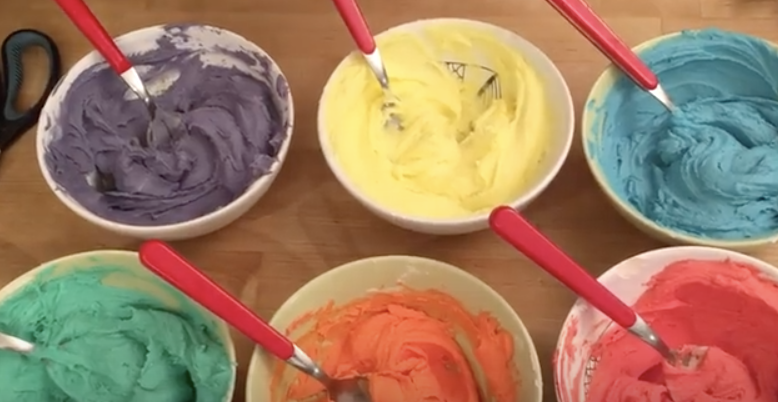 She puts a secret item inside so that the "oohing" and "aahing" that will come anyway as she presents her beautiful rainbow cake, will continue.  Watch and see what she does to create the Piñata effect at the cutting of the first slice!  Enjoy and let us know if this inspires you.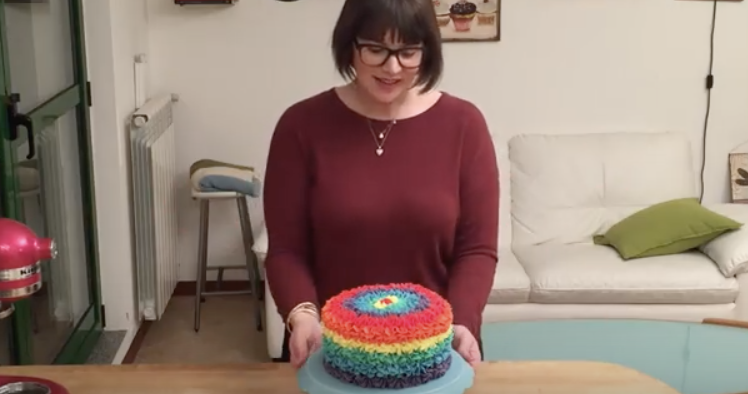 Please SHARE With Family and Friends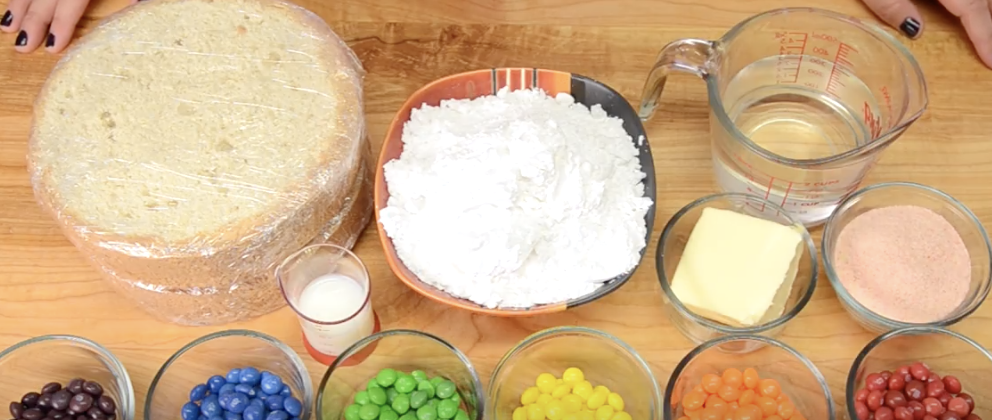 Want to taste the rainbow in cake form? If you answered yes then this Skittles poke cake recipe and instructional video will make your day. And the icing on the cake is exactly that; there is an accompanying Skittles butter-cream icing to compliment the cake. Are your taste-buds tingling yet? The cake is relatively simple to make and will come out looking kind of psychedelic as the different Skittles colors will bleed into each other all throughout the cake.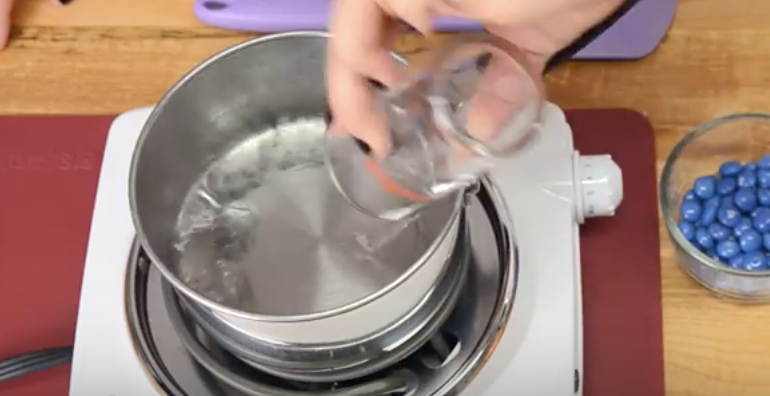 By boiling the Skittles down into a syrup the flavor is preserved and that is what makes the cake truly taste like Skittles. It all adds up to the perfect cake for a birthday party, special occasion or candy lover. The delicious video comes from the Cookies Cupcakes and Cardio YouTube channel. For quick and easy reference the recipe and instructions for making it have been written below. Make sure to check it out, share and enjoy!!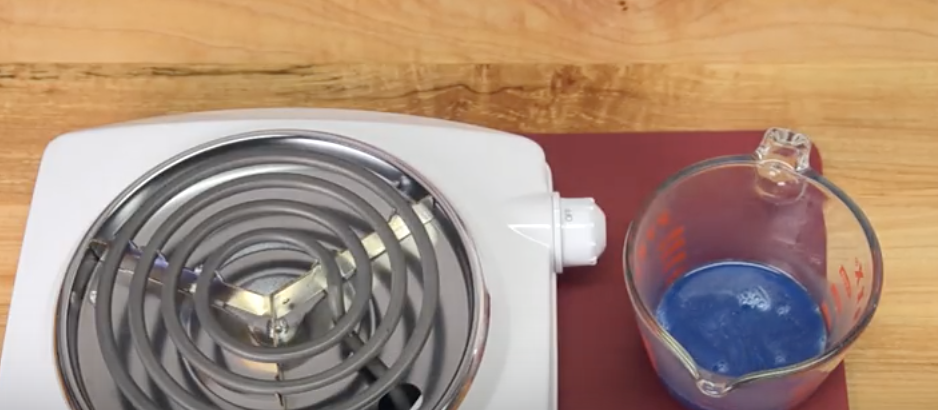 Skittles syrup ingredients: – ¼ cup of red, orange, yellow, green and blue Skittles – ¼ cup of water for each color Place 1 color of Skittles and water in small saucepan. Heat over medium-low and stir continuously until completely dissolved.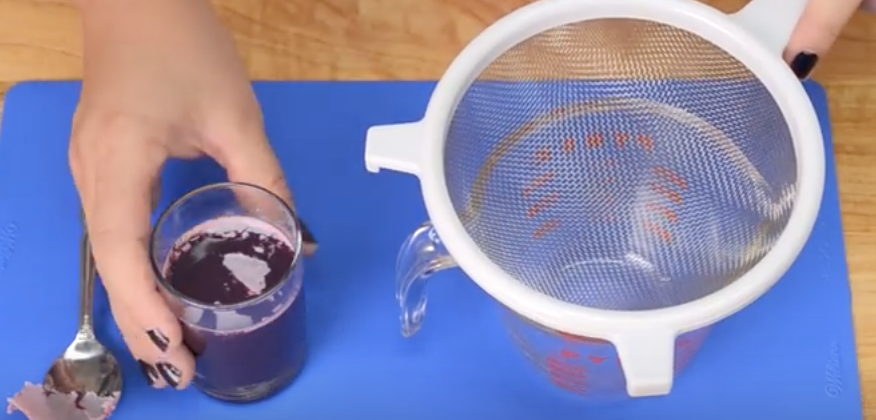 Remove from heat and place syrup in small jar. Set aside and repeat for all other colors. A waxy film may form atop the syrup while it cools. You can remove it with a fork or by pouring it through a fine strainer. It is simply what they coat the Skittles with and is safe.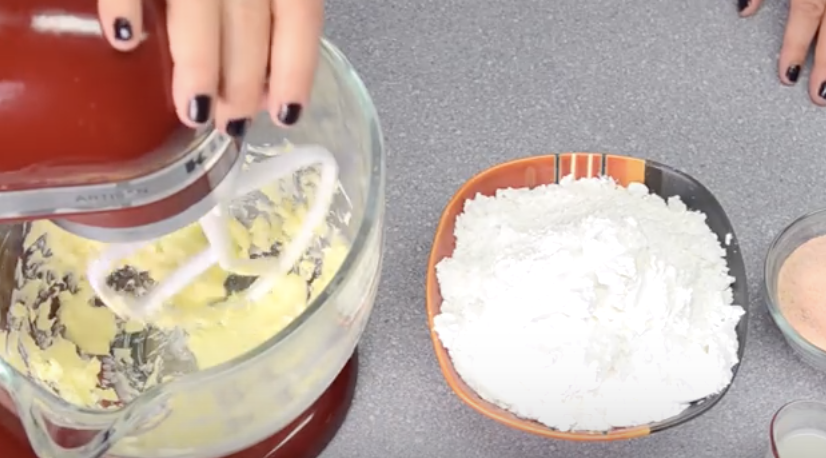 Skittles Butter-cream frosting ingredients: – 1/2 cup powdered Skittles from one color – 1/2 cup butter – 3 cups powdered sugar – 2-3 tablespoons milk Grind Skittles into a fine powder using a food processor. It is difficult to get them to grind down 100% to powder so do your best and use a fine sieve to strain any chunks out.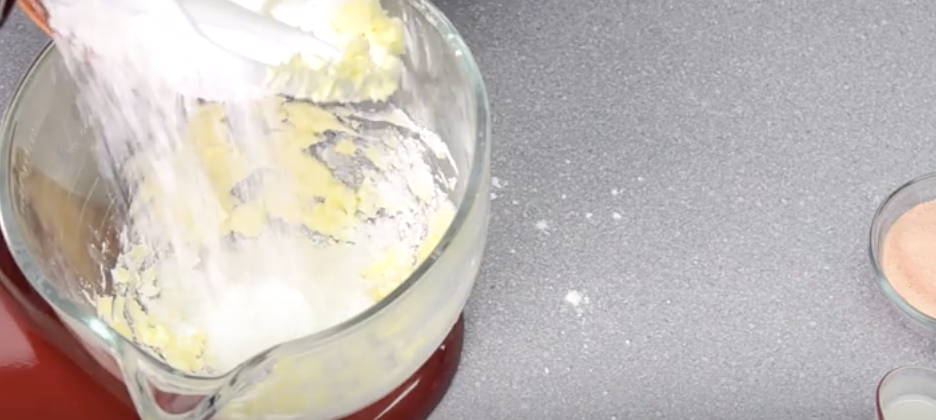 Fit a stand mixer with the paddle attachment and cream the butter in the bowl until it is fluffy. Add Skittles powder and 2 cups of powdered sugar. Mix on low speed. Gradually add 2 tablespoons of milk and continue mixing. Add the remaining 1 cup of powdered sugar, mix, and add in the remaining tablespoon of milk if desired for a softer butter-cream.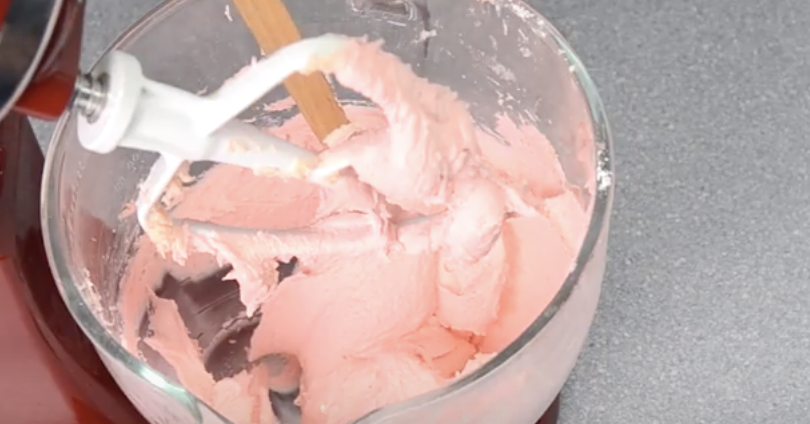 Making the Poke cake: Place one 8" cake layer on a cake board, securing it with a small drop of butter-cream. Take a sharp, narrow, round object and poke holes throughout the cake layer. You can use a fork for this but the holes will not show the syrup as well as a larger utensil will. Spoon 1-2 tablespoons of syrup over the top of the cake into the holes, repeating with each color until all the holes have syrup.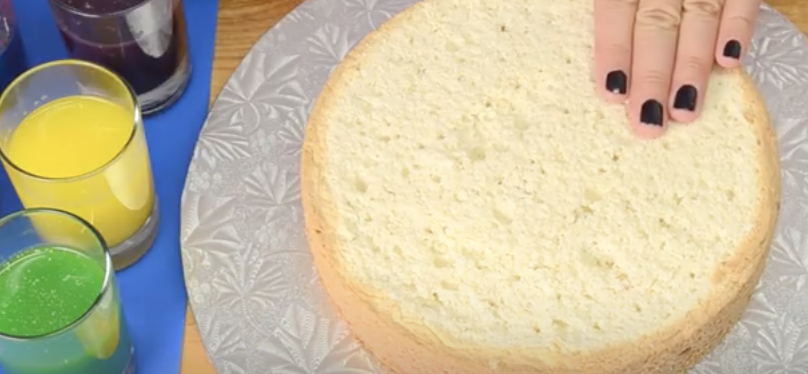 Spread a thin layer of butter-cream on top of the first layer and place the second cake layer atop that. Repeat the poking and syrup pouring on the second layer. Cover the entire cake with more frosting. Your done!! (this cake can be stored in the refrigerator for 2-3 days)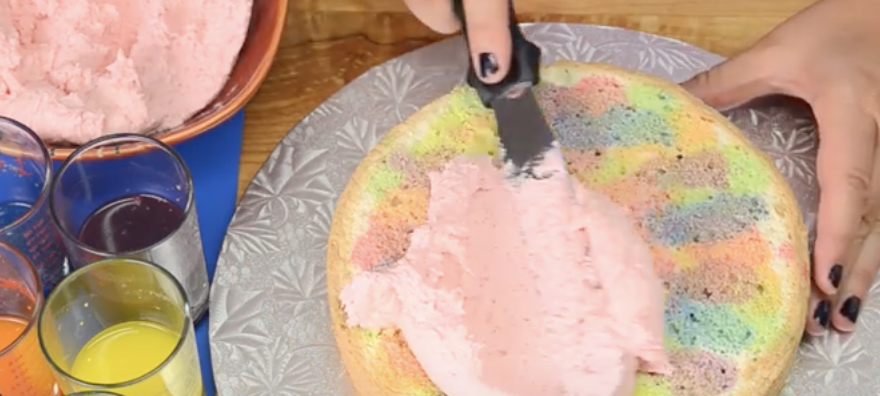 Please Share With Family and Friends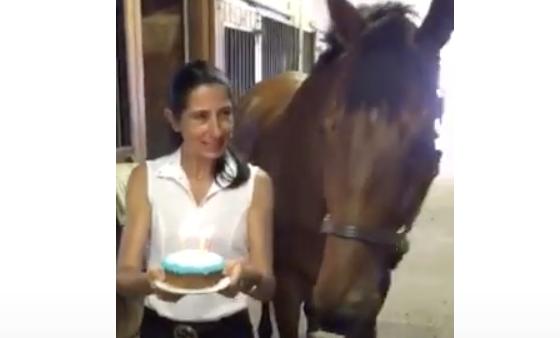 Meet J.D. the horse who is known around the stable as "Southside." J.D. is about to celebrity his 4th birthday in style.  J.D. is about to celebrate a birthday his humans will most likely never ever forget. They bring J.D. into the room and his humans bring him out a cake begin singing happy birthday to J.D. the horse. Then thinks take the most pleasant and unexpected turn.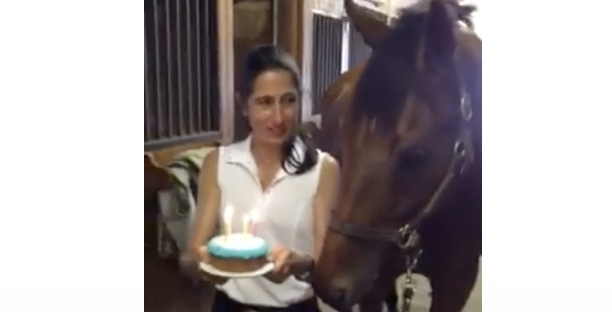 As they are singing his birthday song he surprises everyone in the place by blowing leaning in and actually blowing out all the candles.  Everyone starts hysterically laughing. Then to top it off J.D. gives everyone the biggest smile ever!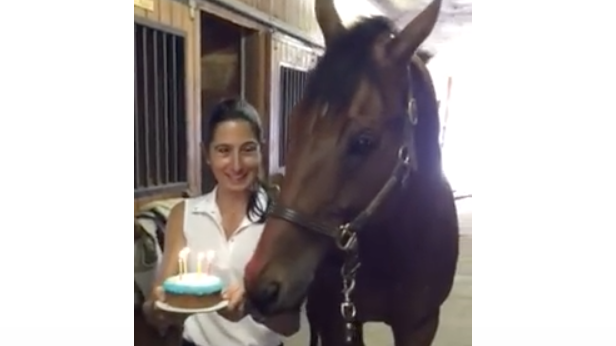 Animals never cease to amaze me.  His reaction is so human its crazy.  Horses really are such intelligent animals. J.D.  gave his humans a moment they will never forget.  This amazing moment was caught on camera at the Tolleshunt Horse Farm in New Jersey earlier this week. Have you ever seen a horse do anything like this?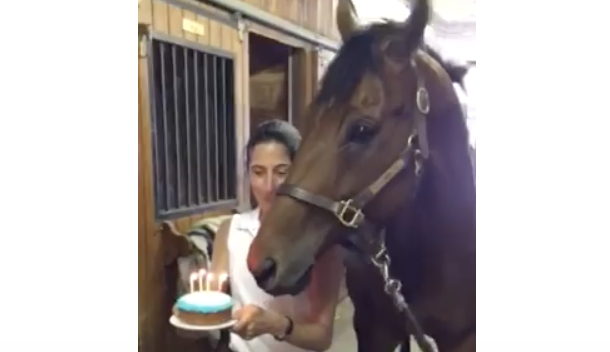 Please SHARE With Family and Friends