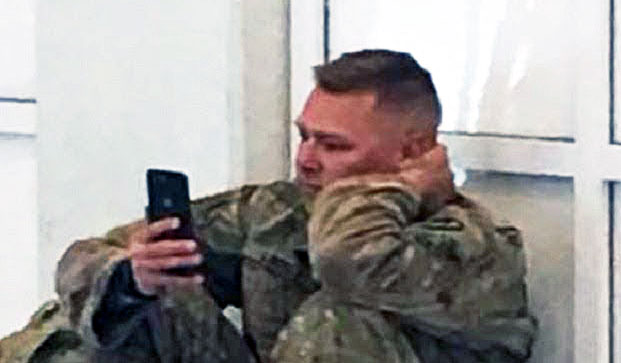 images via – youtube.com/shutterstock.com
Most of us can't really understand or appreciate the complete magnitude of what the soldiers in our country sacrifice day in and day out for us. These great men and women truly deserve to be celebrated for what they do. Not only do they all leave their family and friends when they are on active duty, but they miss out on the important events in life, such as their child's first steps, their wedding anniversary, their jobs or even the little things like a Sunday afternoon BBQ.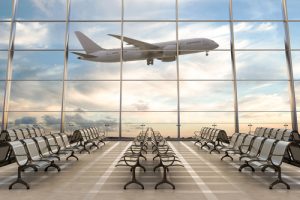 They are out there in the trenches sacrificing their bodies and m,any of these men and women never make it back home alive. Many are permanently wounded physically and mentally and suffer from all sorts of mental illness such as anxiety and PTSD.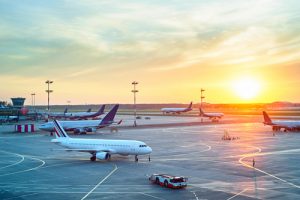 Today we focus in on a great story featuring an active duty soldier named Brooks Lindsay. At the time he was deployed, his wife was pregnant and the date was set for their baby girl's birth. Brooks set up his schedule that he could fly back home from deployment 14 days before her actual due date just to make sure he didn't miss the big moment when his daughter would be born!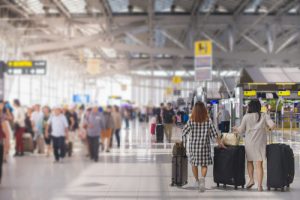 Like most stuff in life, things tend to not go exactly how you plan them. As the due date drew closer, his wife began to realize something didn't feel right. She went to her doctor who did an exam and realized she and her soon to be daughter were suffering from preeclampsia under a heavy load of stress! This set off a domino effect of changes, which would ultimately lead her to an induced labor 14 days before the planned date.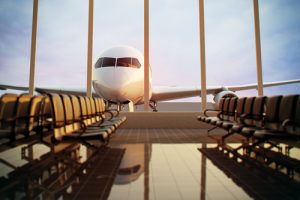 Remember, Brooks was thinking ahead and wanted to make sure he didn't miss this moment and also be there to hold his wife's hand, breathe and just support her during the whole birthing process. So as the doctors were inducing his wife's labor, Brooks was trapped at the airport! When he got the news that she was in labor now and the birth was going to happen within the next hour or two he was completely devastated. Luckily his mother jumped into action and was their the whole time giving his wife support during the entire birth.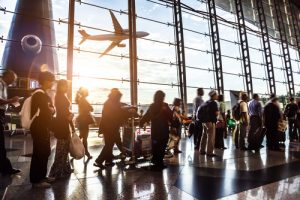 Not only that, his lovely mother, who happens to be quite tech savvy got him on FaceTime video chat on her phone so Brooks could be their at least in digital form. As the birth proceeded, it began to look like there was a snowball effect of complications compiling on each other. Brooks watched helplessly from the airport wishing he could just jump through his phone and be with his wife and soon to be daughter in the flesh.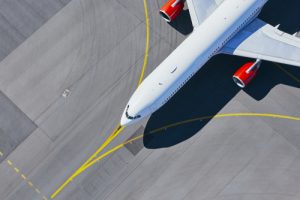 Then over the loudspeaker the announcement called for his flight to begin boarding. Feeling even more down now that he would miss the finale of the birth and he wouldn't even be sure if his wife or baby would be fine until he landed. He grabbed his carry on and began walking towards the line to get into the terminal. Then suddenly a voice pierced through the entire airport, "Don't let that man board this flight!"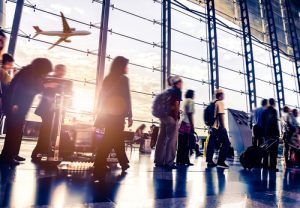 Upon hearing this obviously the TSA and Airport security and staff immediately went into high alert. But they quickly realized where the strange voice was coming from. It was emanating out of the man's smart phone through FaceTime! It was his wife's doctor who was in charge of her pregnancy and birth. The doctor knew it would only take 2-3 more pushes and the baby would be born, but if Brooks got on that plane he would miss the moment he waited so long to see and experience.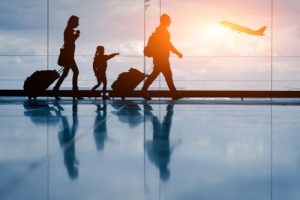 When the Airport Staff realized what was happening and that there was no threat, just an incredible miracle about to unfold. The amazing staff and TSA at the airport did something that is pretty much unheard of in the airline industry…. They delayed the flight to let this soldier watch his baby daughter be born. Word quickly traveled through the airport and soon pretty much everyone who was boarding everyone on the surround flights and pretty much all humans in between were watching Brooks as he stood seated glued to his FaceTime on his phone!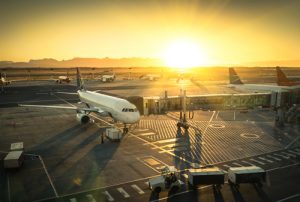 A fellow passenger on the flight named Tracy Dover quickly pulled out her phone and began to record the soldier watching his baby be born. Just as the doctor promised within the next 3 pushes and only a few minutes later the soldier's daughter was born and he boarded the flight. As soon as the plane landed, he ran to the terminal, grabbed his bags, flagged a taxi and head directly to the hospital! When he got there he was so filled with joy and happiness seeing his wife and new princess healthy, safe and sound. Around the same time, Tracy Dover the girl who filmed the soldier watching his wife give birth on his FaceTime uploaded it to social media. Within just a few days, the video spread like wildfire and becoming an instantly viral!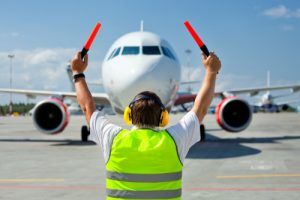 Watch the video below for the full story:
Please SHARE This With Your Family and Friends
If you enjoyed this story keep scrolling for more of our handpicked stories of the week:
––––––––––––––––––––––––––––––––––––––––––––––––
Everytime I went to my best friends house it smelled incredible. But then she showed me This Trick: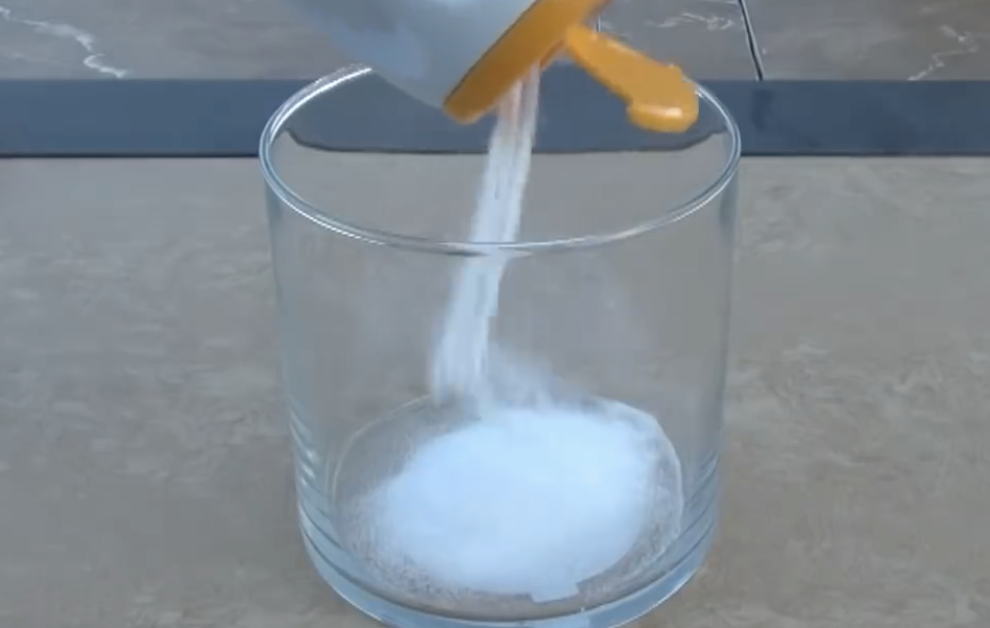 images via – youtube.com
It is wonderful to have our homes smell good, and scented candles became very popular over the last decade.  That is, until it was discovered that many of these candles and scented sprays contain really dangerous chemicals, that can cause permanent lung damage.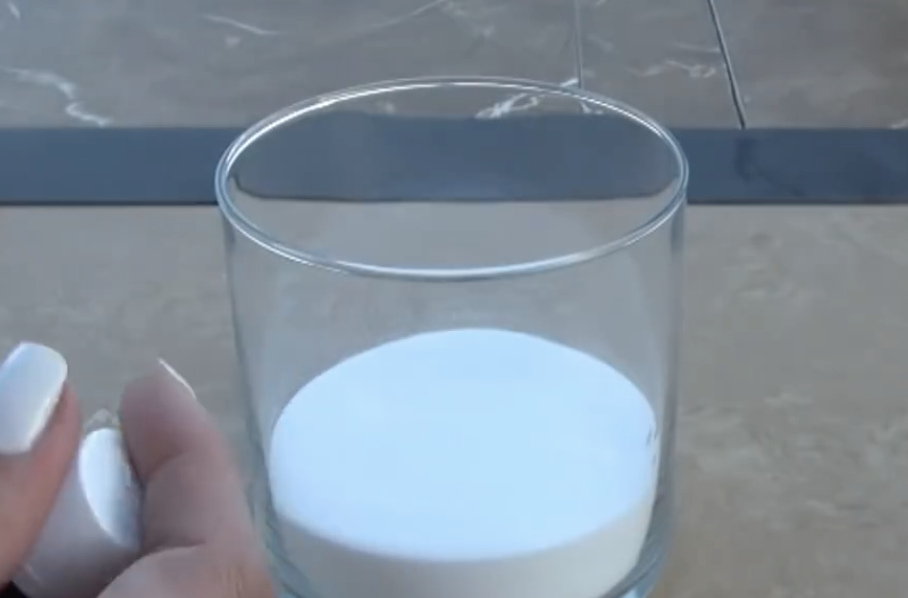 I, myself, have stopped using those candles that I used to love, because of the inherent health hazard they carry.  I'm always looking for natural alternatives that are chemical free, to provide a nice fresh smell in my home.  When I came upon this DIY video for creating a natural air freshener I was intrigued.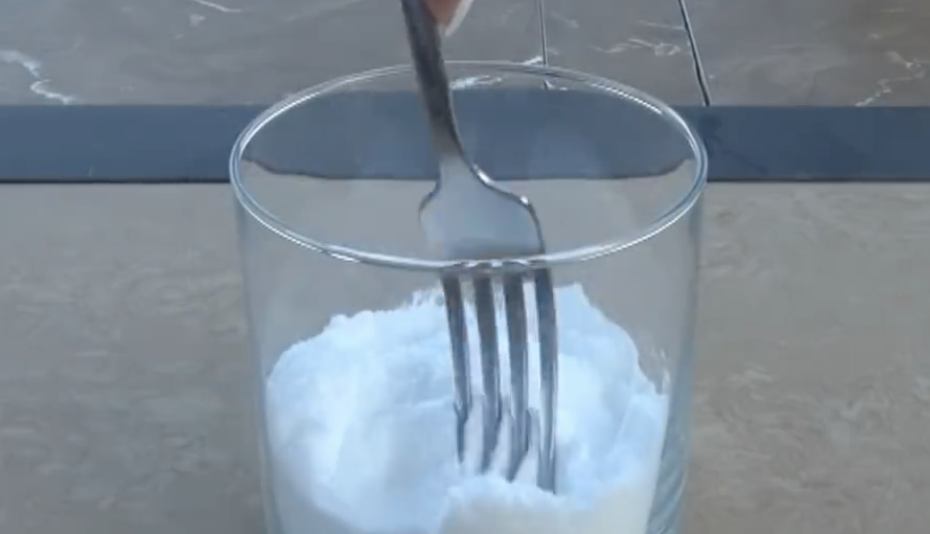 The video below is a great tutorial for how to easily, inexpensively and quickly make your own fresh and chemical-free deodorizer.  Two alternative versions are demonstrated, which differ slightly in how they release the fragrance.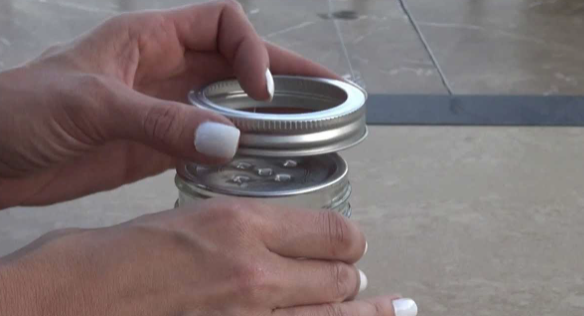 For both versions, all you will need are: a MASON JAR WITH A TIN LID, HAMMER, FORK, EMPTY CANDLE CONTAINER, SCREWDRIVER, BAKING SODA AND SOME ESSENTIAL OIL.  The DIY is easy to follow, and gives you a great means to slow-release a pleasant scent into any room in your home.
Watch the video below for the full simple, easy and cheap DIY air freshener life hack: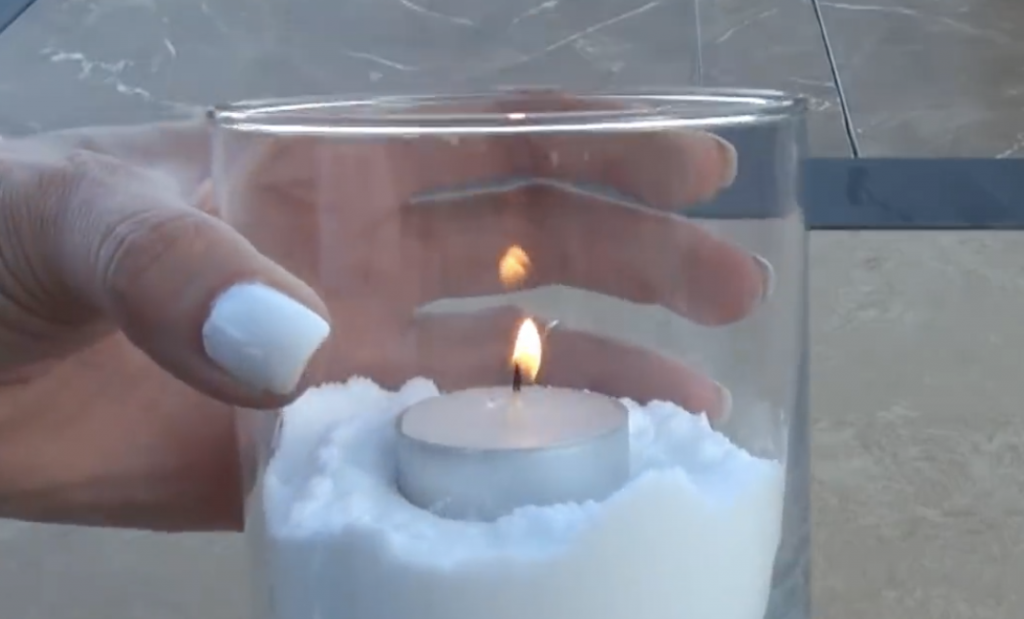 Please Pass This Onto Family and Friends 🙂
If you enjoyed this story keep scrolling for more of our handpicked stories of the week:
––––––––––––––––––––––––––––––––––––––––––––––––
Check out this Awesome Vinegar Shower Head Cleaning Life Hack everyone should know: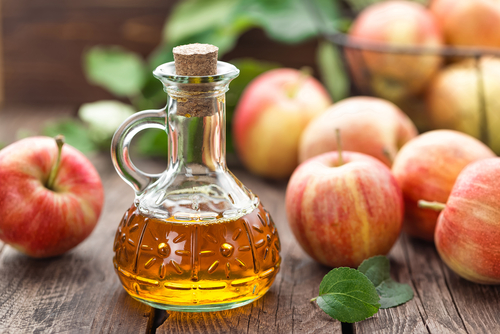 image via – shutterstock.com
Vinegar is arguably one of the most useful substances on the planet, at least when it comes to making life in your home easier, less expensive and safer! Why use nasty chemicals that cost an arm and a leg when you can use something that has been proven by time and countless mothers and grandmothers? I personally use vinegar for more things than I can count, and I have known about the wonderful liquid since before I can remember because my mom used it for literally everything. We are going to thoroughly run through some of the best little known vinegar life hacks that will make your life so much easier.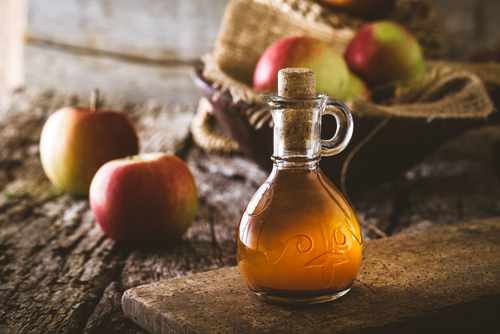 Is your drain clogged? Try pouring baking soda, followed by vinegar, down the drain and watch the magic. Something gooey sticking to your wall? Grab the vinegar and give it a squirt, then easily wipe it away.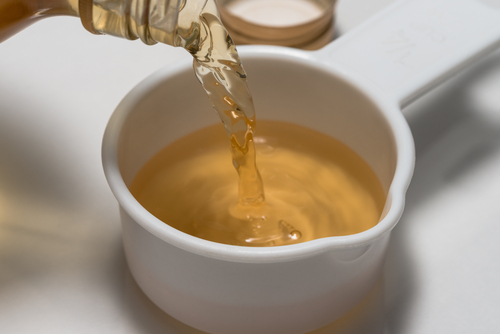 Does your trash can smell like garbage, even when it's empty? Soak a piece of bread in vinegar and leave it in the garbage can overnight, and voila, no more stank. It can also be used as an all-purpose cleaner: just fill up a spray bottle with one third vinegar and two thirds water.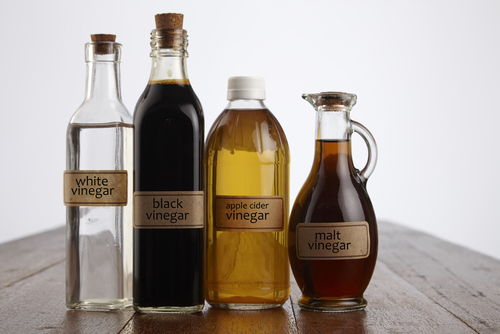 Too many fruit flies? Fill a glass with apple cider vinegar, cover it with plastic wrap, and poke a few holes. The flies enter, but cannot escape. It can even be used to straighten clothes if an iron isn't available. A few other uses include keeping cats off the furniture, helping cut flowers stay fresh longer, getting tough stains out of pots and pans and cleaning glasses for a smudge-free sheen. Let us know what you think in the comments.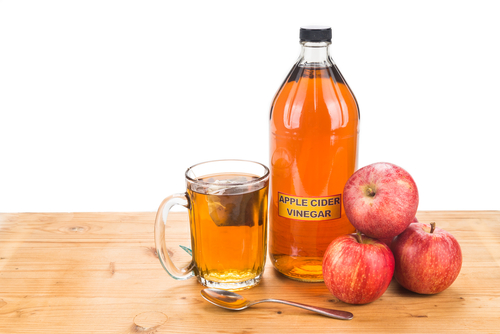 Hopefully you find these helpful tips and tricks over the next few weeks and months.
Please Pass These Vinegar Hacks Onto Family and Friends
––––––––––––––––––––––––––––––––––––––––––––––––
If you found these 10 Vinegar Life Hacks helpful keep scrolling for more awesome vinegar life hacks:
––––––––––––––––––––––––––––––––––––––––––––––––
Check out this Awesome Vinegar Shower Head Cleaning Life Hack everyone should know: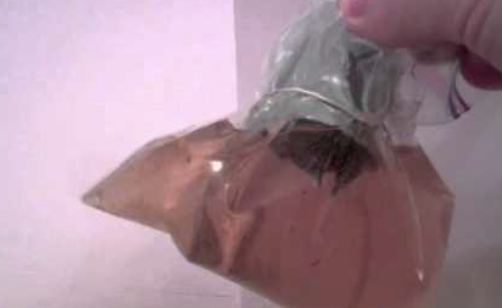 image via – facebook.com
When it comes to cleaning just about everyone loves learning new simple ways to get the same old things done. It can be fun and interesting to discover what nifty and quick solutions people have come up with to solve common problems. This video, from YouTube channel Outdoors and Gear Review highlights a helpful trick for dealing with a common and difficult problem you're likely to encounter when tidying and cleaning your bathroom up; hard water deposits and stains.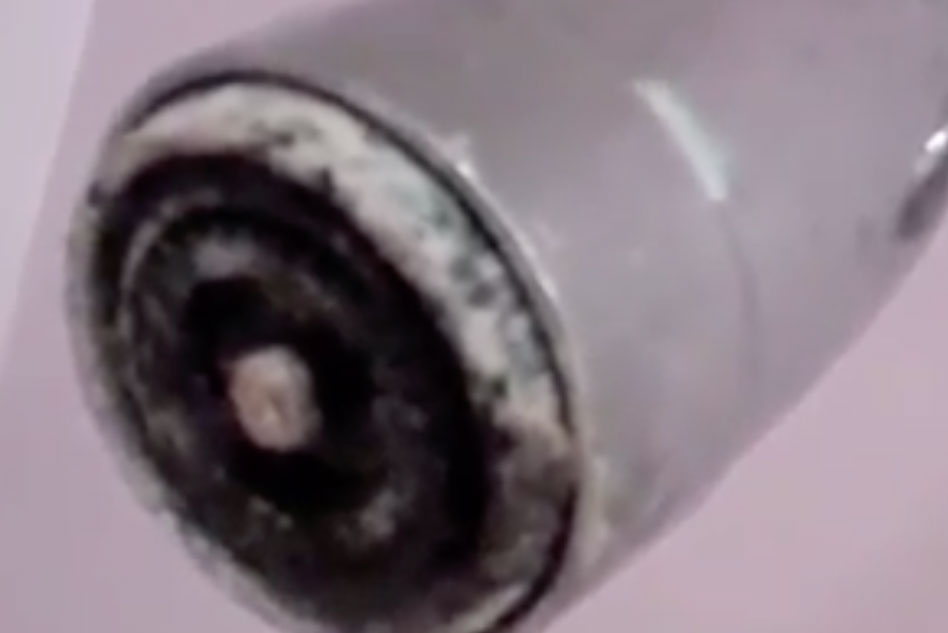 Hard water can be a real pain in the neck and the nasty looking stains and blemishes that it leaves behind on bathroom and kitchen surfaces can be extremely hard to fully remove. The ugly spots and stains are caused by water that contains large amounts of minerals such as limestone, calcium, and magnesium.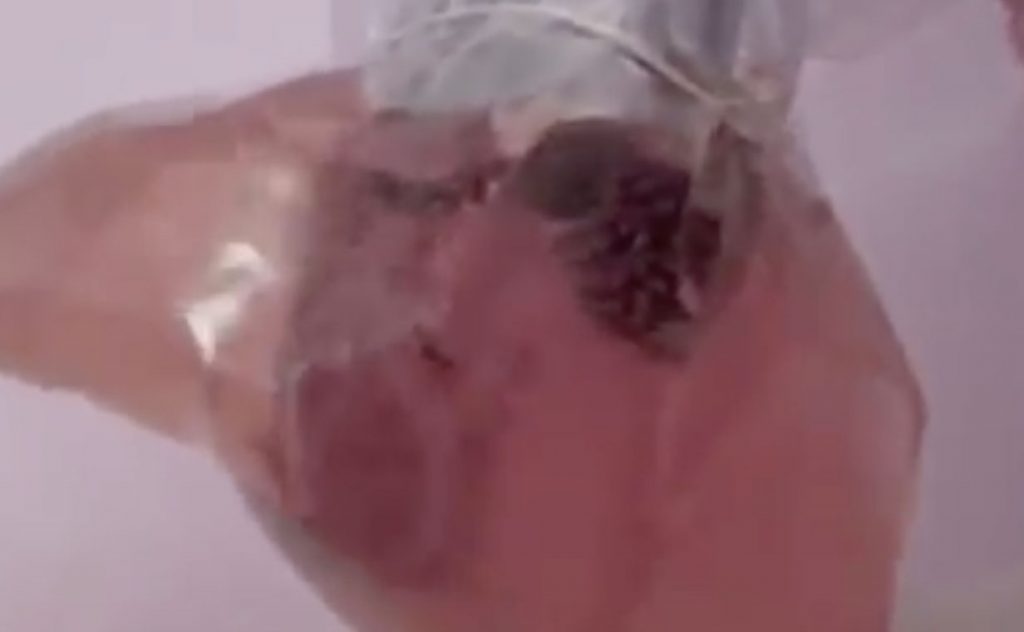 These metals and minerals are naturally occurring, most often in areas with low water tables and mountainous regions, and water that contains them is perfectly safe to use and drink. The biggest downside to it is the crusty, whitish colored mineral deposits and stubborn stains it leaves behind. Over time these gradually build up on stuff, especially faucets and shower heads.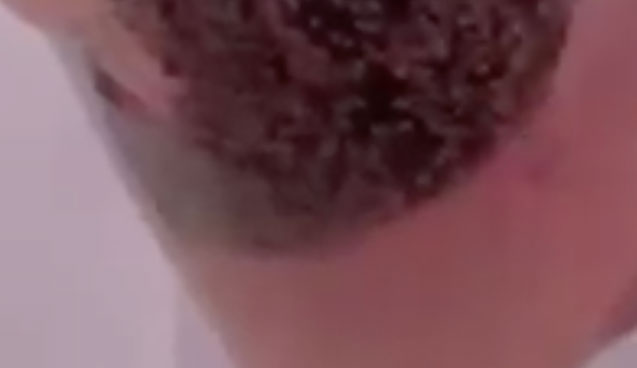 Many people struggle to remove these stains and often think that they need strong, harsh chemical cleaners to get rid of them effectively. However, there's a better and more affordable way to go about cleaning a shower head with crusted on mineral build up. All you need is apple cider vinegar, a Ziploc bag, and a rubber band.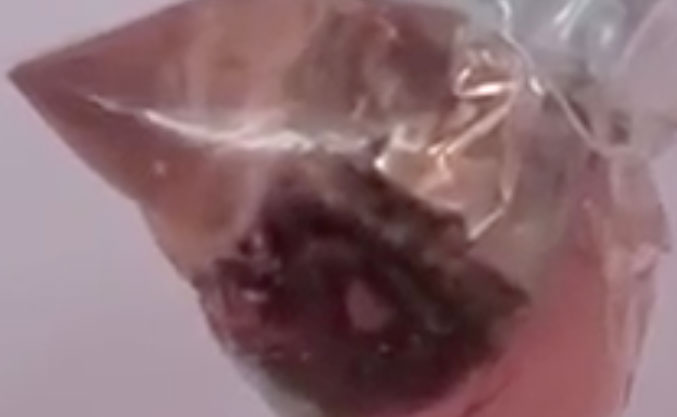 Simply pour some apple cider vinegar into the plastic bag and place it over and on the shower head. Use a rubber band to secure it in place and then leave it on overnight. Remove the baggy the following day, wipe the shower head clean, and it should be restored to its former glory!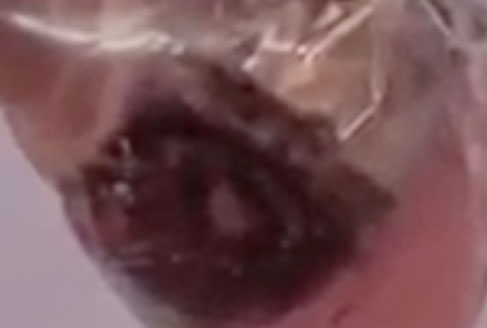 Check out the video for more information and to see just how shiny and spotless looking it turns out. This may be the fastest, easiest, and most natural way to clean hard water stains. It requires minimal effort or exertion on your part so try it the next time you're stuck cleaning the house!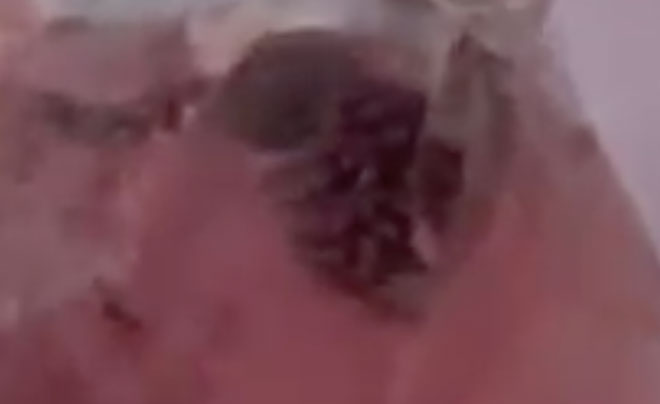 Have you tried any of these? Will you be trying any? Let us know..
Pass This Onto Your Family and Friends
––––––––––––––––––––––––––––––––––––––––––––––––
If you found this gross and grimy vinegar shower head cleaning life hack helpful keep scrolling for more awesome life hacks
––––––––––––––––––––––––––––––––––––––––––––––––
Check out These 5 Awesome Vaseline Life Hacks Everyone Should Know: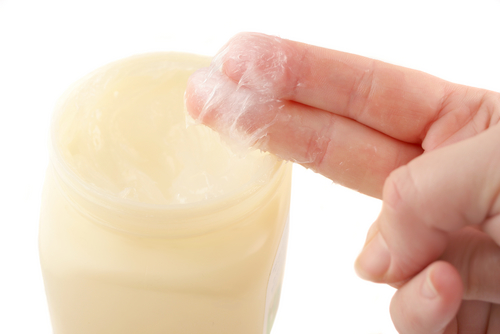 image via – facebook.com
While you may only think of Vaseline as an integral part of your grandmother's home remedies and go to solutions, it actually really is a product that can seemingly do it all. People use the petroleum based, gooey, slippery substance for all sorts of things. There are countless household and beauty tricks that involve it, whether it's loosening stuff up or smearing some on minor cuts and burns to help them heal. This article and video focuses on several beauty related uses for the product that may prove useful and come in handy, and will definitely save you time and money.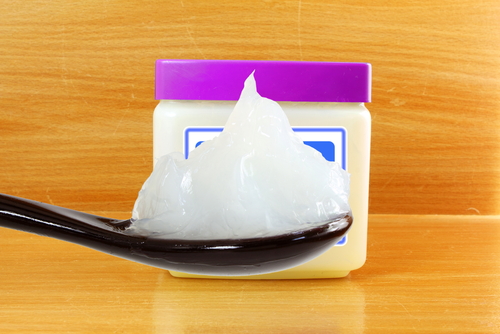 If you love to paint your nails then you likely have encountered polish bottles with their tops stuck on them. It takes almost superhuman strength to loosen and get them them of when they dry on and stick like that. To prevent this, take a cotton swab and dab some Vaseline around the base of the bottle opening and on the threads where the cap twists on, now it won't stick the next time you go to open it.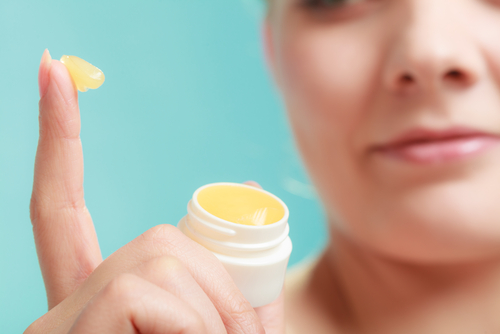 Another nail polish trick is to coat the skin around your nails with some Vaseline before painting them. This will keep the polish from sticking to your skin, cut down on the clean up, and make your paint job look all the more professional.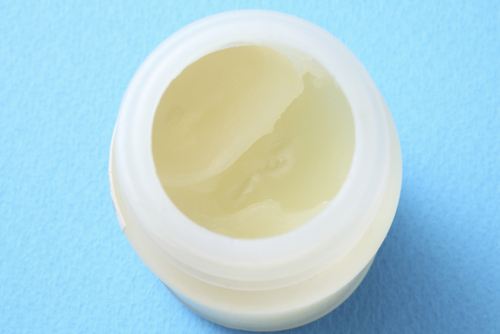 If you have rough, dry skin on your feet rub a little Vaseline on them before you go to bed. Slather some all over your feet, then put on a pair of socks, and wake up to smooth soft skin. For those of us with sensitive ears that act up and become sore when wearing earrings, try rubbing Vaseline on the metal stud part that goes through your ear.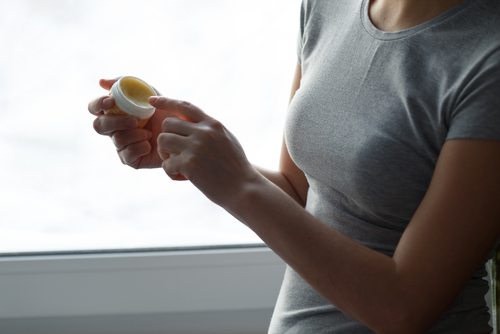 By coats the earring it helps them slide through and lessens any negative reaction or sensitivity you may have. If the scent of your perfume disappears way too quickly take some Vaseline, apply a thin coat to the area where you plan to spritz it on, then spray the perfume over that area. This works great at holding the fragrance and makes it last much more longer, plus it won't alter the perfume's scent.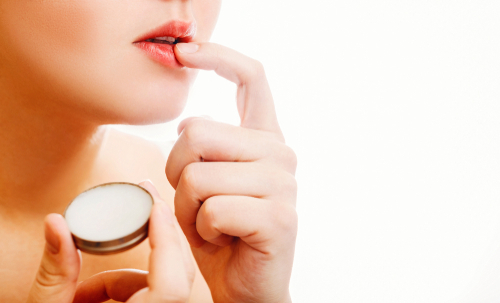 If you haven't already, toss a small jar of the wonder product in your bag so it's always on hand close by. Use it to touch up makeup, soften rough skin, loosen stuck tops and lids, or as a lip gloss/chap-stick stand in when you inevitably lose or misplace them.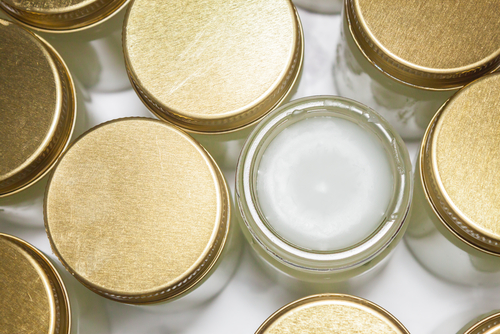 Besides being versatile, it's also widely available and can be found in practically any pharmacy, health, convenience or grocery store around the world. Best of all, Vaseline is relatively cheap and costs only a few dollars, with a jar of it easily lasting a year or two before running out. With Vaseline, the possibilities may just be endless!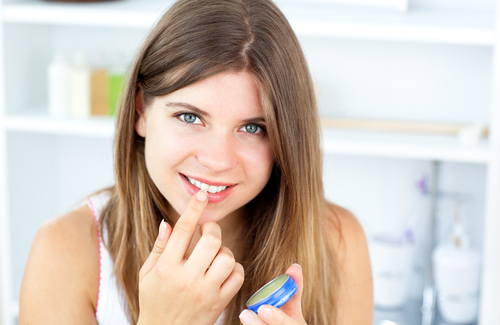 Have you tried these life hacks?
Please Pass This Onto Your Family and Friends
––––––––––––––––––––––––––––––––––––––––––––––––
If you found these 5 Vaseline Life Hacks Useful keep scrolling for more amazing life hacks:
––––––––––––––––––––––––––––––––––––––––––––––––
The Next Batch of Life Hacks are some incredibly useful winter life hacks that will make your life so much easier this winter: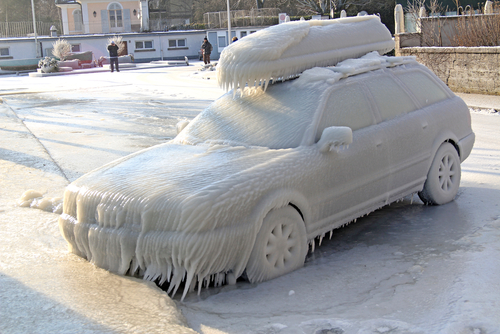 image via : shutterstock.com
Along with the cold weather, there are a number of special challenges that winter brings along with it, and we all have to just deal with them! Dry skin, chapped lips, stuffy noses, darkness at 4PM, winter storms, the list goes on and on. One of the most annoying things by far is clearing walkways and driveways of snow and ice. The same goes for cars, but while you can often drive through a little bit of snow, you can't with an ice-covered windshield. Not only is it illegal to drive with an obstructed view, it's also insanely dumb and extremely dangerous!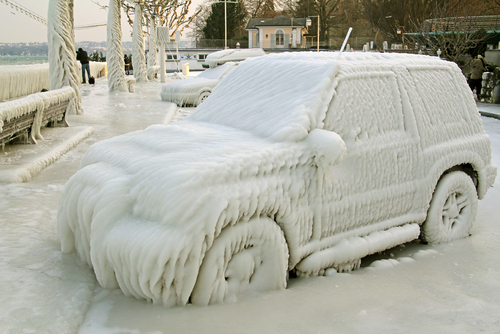 While defrosting the car and scraping ice off the windshield seems like a necessary evil, it doesn't have to be. You really don't need to wake up extra early just to stumble around in the freezing cold darkness so that you can drive to work. Instead, you can save yourself some time and energy by doing the following: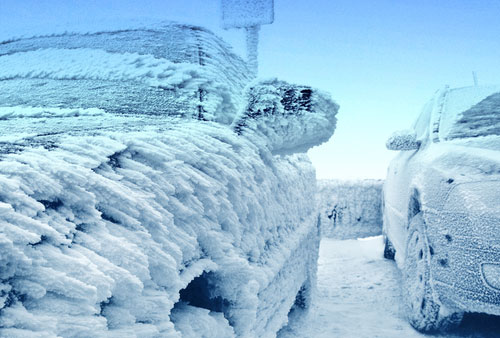 In a spray bottle container mix together 2 parts isopropyl alcohol with 1 part water and then add in 1 tablespoon of liquid dish soap. Shake it up, spray it directly onto an icy windshield, and watch the ice literally melt away right before your very eyes!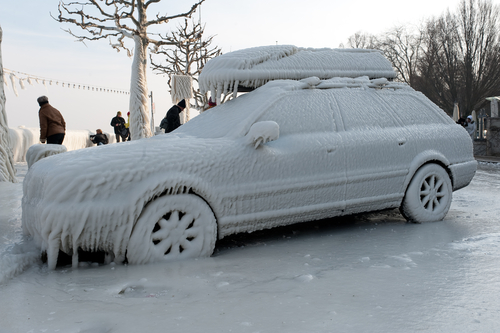 This rubbing alcohol spray is the perfect thing to have on hand for freezing cold mornings and icy windshields. You can leave the bottle in your car and it won't even freeze, unless it gets well under zero. That's because the freezing point of isopropyl alcohol is -128.2 degrees Fahrenheit, so when you spray it on the ice, it doesn't freeze up. Instead, it helps to melt the ice and keeps it from re-freezing. Since all you have to do is mist it on, it's by far the quickest and easiest way to clear a windshield that's coated with a thick layer of ice.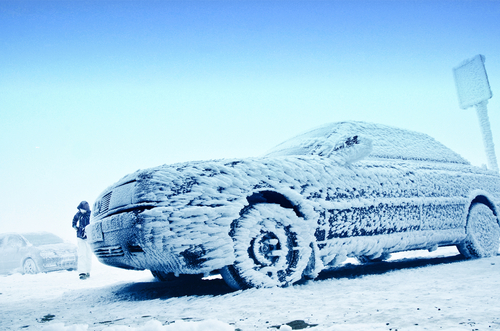 Don't forget to check out the video to see exactly how well this works in action and be sure to pass it along to those who could use the smart tip. If it can make someone's life a little bit easier this winter, then it's worth it!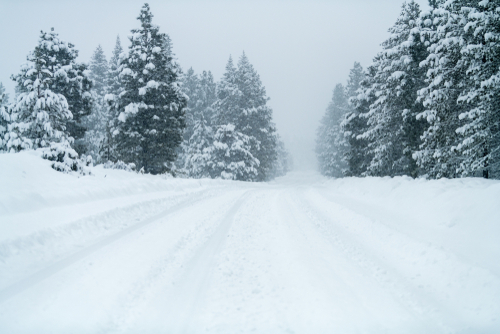 This is super helpful for those rough winter months.
Please Pass This Onto Your Family and Friends
––––––––––––––––––––––––––––––––––––––––––––––––
If you found this awesome winter life hack help keep scrolling and reading for 7 More Amazing Winter Life Hacks: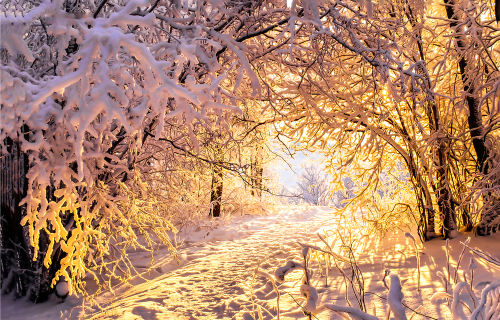 image via – Shutterstock.com
Winter is tough. Along with the cold, dry weather comes a number of challenges that we all have to deal with. Cars need to be cleared of snow and ice and the same goes for walkways and driveways. Traveling often becomes way more difficult than usual and to top it off our health also takes a tumble for the worse.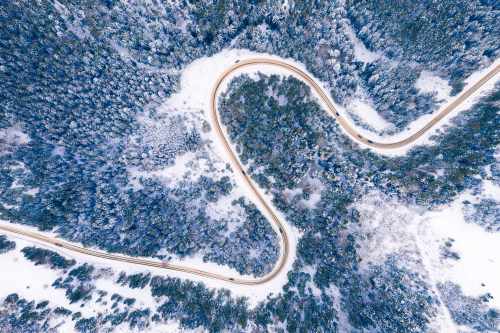 Many of us are plagued by dry itchy skin, sore chapped lips, and stuffy noses that just won't go away. These things quickly add up and can make it seem like winter is dragging on forever, especially when problems pop up outside on top of the health issues we may be facing.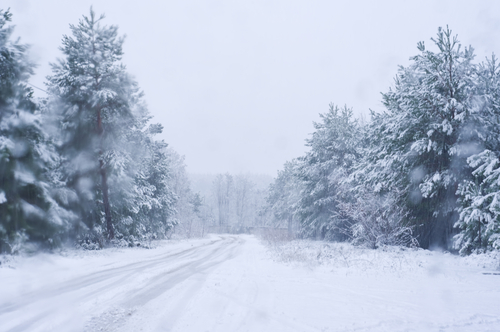 Which is why these simple winter hacks, covered by the Millennial Moms YouTube channel, are perfect for right now. The video features some of the most clever ways to solve common winter woes and it might offer a solution to a problem you're currently dealing with. These are some of the best hacks shown in the clip, but there are a total of fifteen, so be sure to check it out for all of the rest.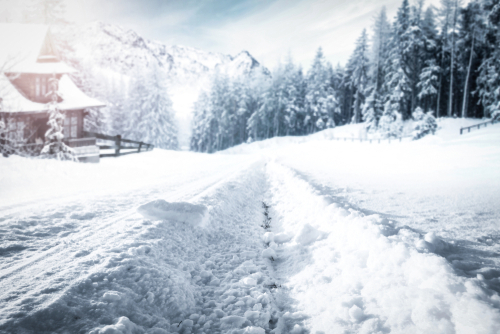 1) Winterize Boots- This trick does the job to keep feet warm and dry inside of boots that aren't waterproof. After putting on your socks take two large plastic Ziploc bags and stick a foot in each. Grab a couple of rubber bands and slide them on over the bag to secure it in place and seal the top off around your leg. Pull on your boots and say goodbye to cold, wet feet.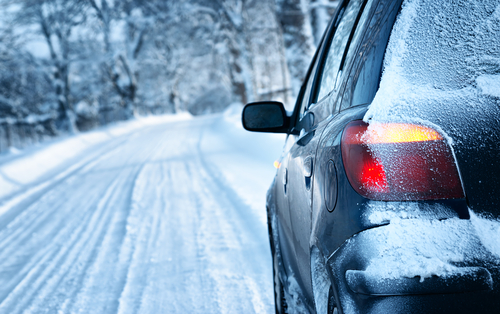 2) Prevent Static Build Up In Hair- Pull a dryer sheet on over the bristles of your hair brush so that they poke through. Brush your hair as normal to eliminate the static, plus it'll smell clean and great.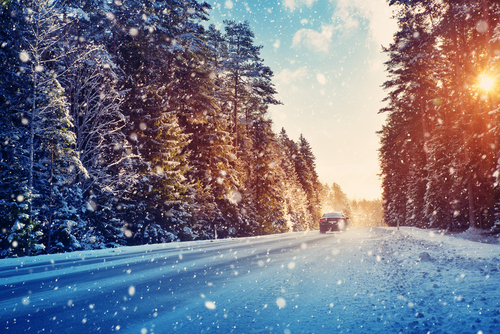 3) DIY Boot Inserts- Maintain the shape of tall boots by cutting a foam pool noodle into thirds or fourths, then stick a piece in each boot and they'll stay upright, making them easier to organize and wear later on.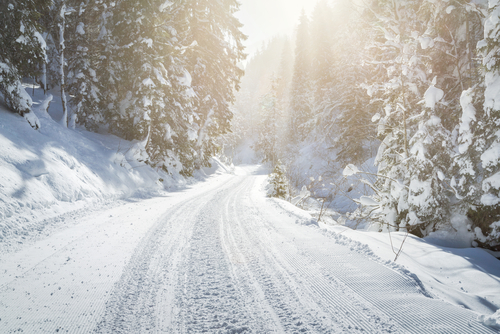 4) Stop Wipers From Freezing to a Car Windshield- Take an old pair of long cotton socks and slide them over each wiper, puling it down as far as it can go or reaches. This will prevent wipers from freezing and/or sticking to the windshield, and makes life all the more easier.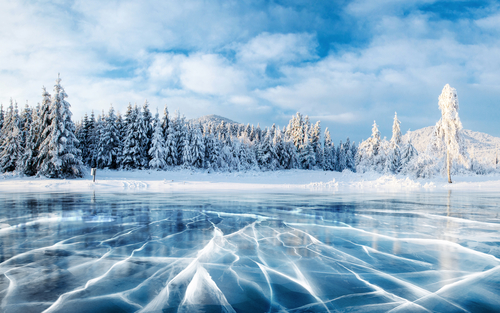 5) Organize Winter Gear- Hats, scarves, gloves, mittens, hand warmers, neck warmers and all other winter accessories can be neatly stored in one accessible place with a shoe organizer. Hang it over a door and never search for lost gloves again.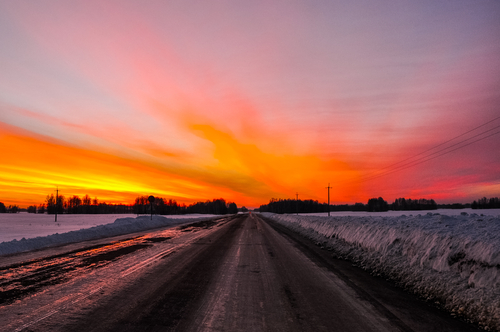 6) Windshield Treatment- This one is the best! A combination of vinegar and water works wonders at preventing frost and ice from building up on car windshields and windows. Mix the two liquids up in a spray bottle, spritz it on car windows, then wipe off with a soft cloth.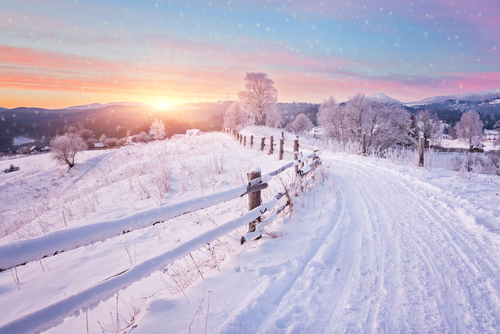 7) Boot Tray- Keep floors safe, clean, and dry by making your own boot tray. This one is much more appealing than commercially available ones and works even better. Fill a large metal cookie sheet with a layer of decorative rocks and put it near the door so that when people enter they can immediately place wet boots on the rocks. The water will drip through the rocks to the bottom and soon evaporate. Don't forget to check out the rest of the tips covered in the clip and be sure to pass it along to those who could use these smart hacks to make their own lives easier.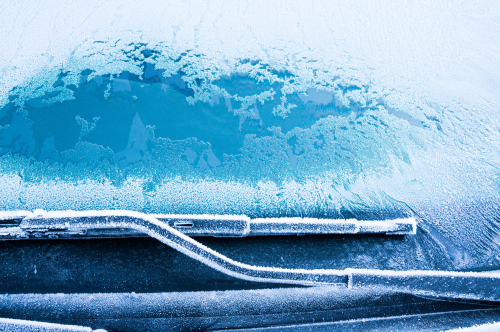 These are just really helpful.
Please Pass These Awesome Winter Life Hacks To Your Family and Friends
––––––––––––––––––––––––––––––––––––––––––––––––
If you found these 7 incredible winter life hacks to be helpful keep scrolling for a — For 12 Awesome Car Cleaning Life Hacks You Probably Haven't Heard About: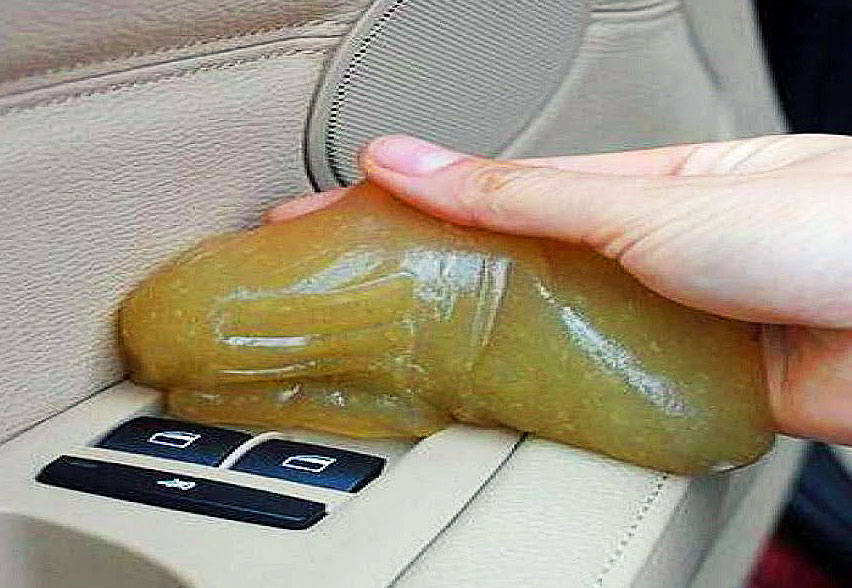 image via : facebook.com
Having your car professionally detailed can easily end up being quite expensive. While it's always nice to have a sparkling clean car, it's even better when you can have it without spending a small fortune. Thankfully there are all sorts of cheap ways to clean your car with common items that you probably already have around the house. They can do the job just as well, if not even better, than what professional cleaners use.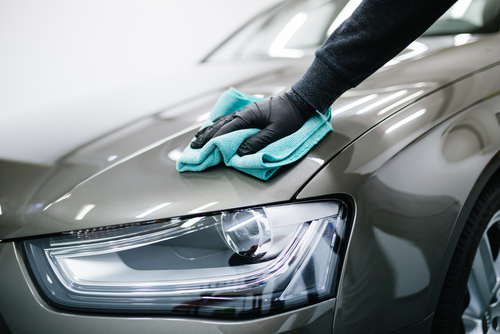 These are just a few of the handy tricks covered in the accompanying video so be sure to check it out for even more: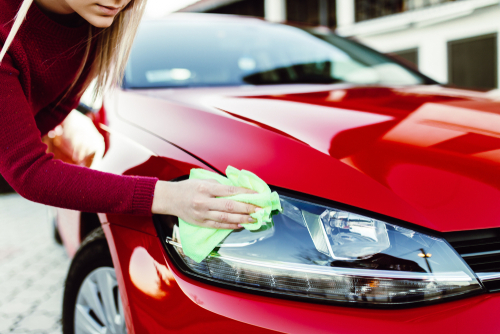 Clean your headlights with toothpaste. Use regular toothpaste, not the gel type, to polish up car headlight lenses by rubbing it on evenly with a cloth. Move in quick circular motions to then buff it off and you should notice the grime and fogginess disappear.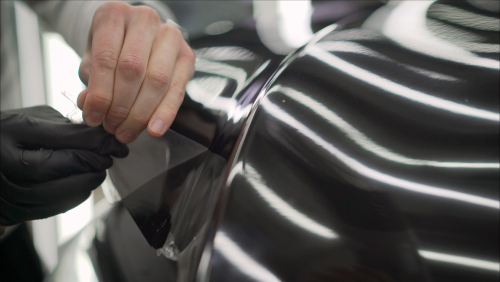 Remove stubborn old bumper stickers cleanly and completely with WD-40. Simply spray the sticker with WD-40 and let it sit for a while, the sticker will absorb it, then you can peel it right off.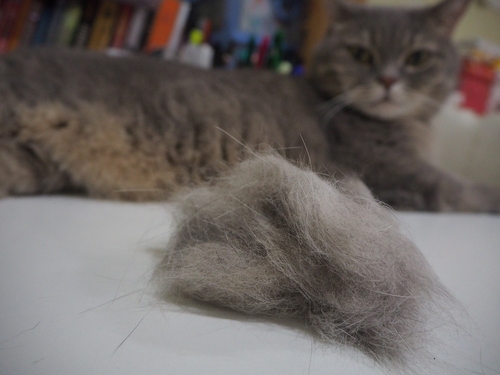 Remove pet fur from carpets and seats with a spray bottle, water, and a squeegee. Spray the water on the seat and then move the squeegee over the area, it will gather and lift up the hair so you can easily pick it up.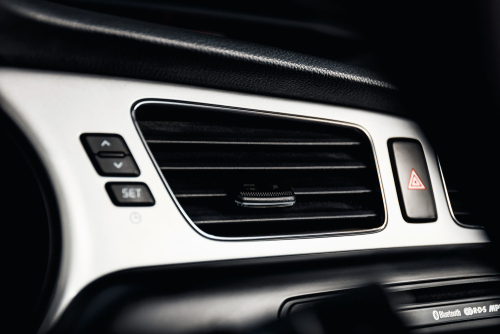 Clean air vents with small foam brushes. They can easily fit in even the smallest vents and pick up all the dirt and dust inside them.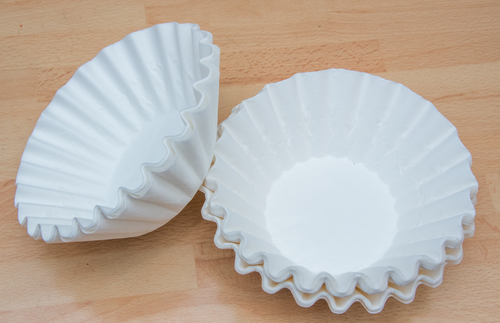 Use coffee filters to dust your car dashboard. Unlike cloth towels and paper towels, coffee filters won't leave behind lint or just push dust around. Instead they work great at picking up dust and you can toss a few in the glove compartment for whenever you might need one to freshen up the dash.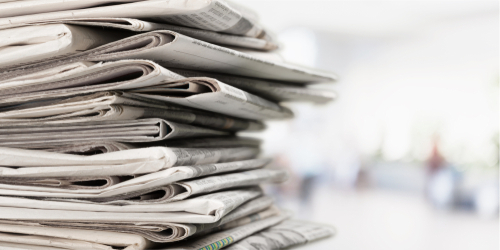 Get streak free windows by cleaning them with newspaper. It's the cloths and paper towels that leave streaks when you clean your windows so don't even bother using them. Instead, spray down the window with cleaner and wipe it off with a piece of newspaper as you normally would.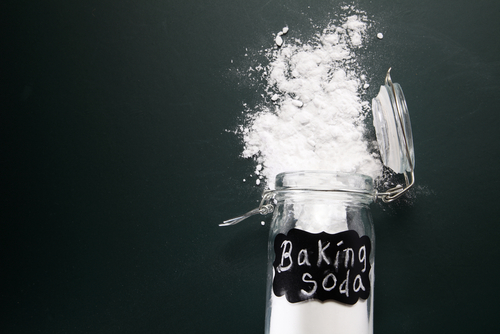 Get rid of stubborn, lingering odors by sprinkling baking soda on car seats and carpets. Let it sit for a couple of hours before vacuuming it up. The baking soda should absorb the foul odors, leaving your car smelling fresh and clean.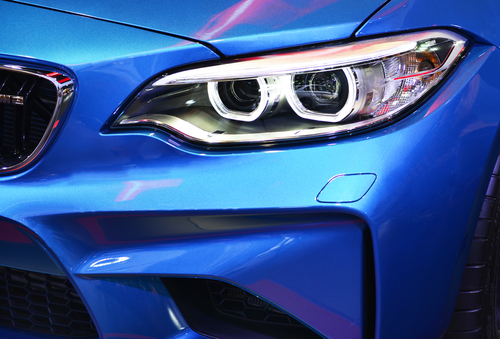 There are even more clean car tips covered in the video and it might just have the solution you've been looking for so be sure to check it out!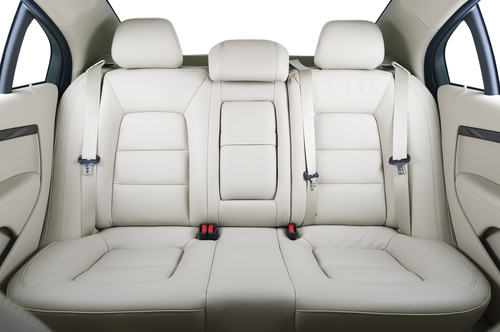 Will you be trying any of these? Let us know
Please Pass These Awesome Car Cleaning Hacks To Your Family and Friends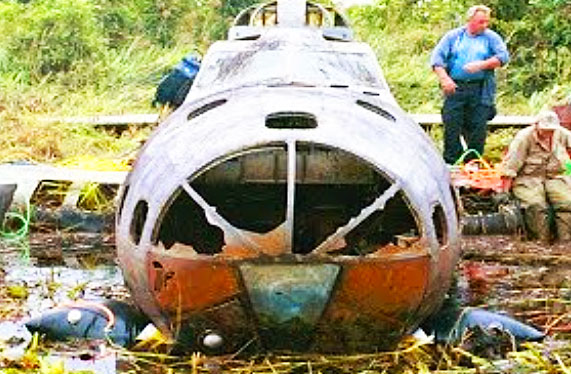 image via – youtube.com
There are so many things on this planet that we haven't yet discovered. Whether it's a medicine found from the venom of a snake to cure and incurable disease, new species of sea life deep in the oceans, new ideas that will change the world forever, incredible technologies exc..
Some people by nature are just curious and love to find things that haven't been discovered yet.  The thrill of the hunt and finding out the truth about something that no one has yet known about can be a huge factor that drives these very special individuals.
This brings us to today's incredible story. We are featuring a very briliant and wealthy resturant tycoon named David Tali. He owns and operates many restaurants all over the world and is well known in the restaurant community. He is also a veteran who served his country during World War 2 as a copilot.
After the war is when his restaurant life would begin, but because he had been a pilot he was pretty obsessed with planes for his entire life! As his restaurants were all extremely successful and he was making big money he was able to start his own airplane collection! His favorite hobby was buying old broken down planes and restoring them back into pristine condition. However, in this story David discovers a mysterious abandoned airplane in the middle of the jungle! According to David this incredible find is his number 1 most important achievement of his life..
As his money grew his love for planes expanded even further. He not only wanted to just buy planes from people he wanted to hire a team and map out places where abandoned planes could potentially be found. After his team was hired and did their homework they believed there was a pretty good chance that one of these planes could be located in in the jungles of Papua Guinea.
David and his team quickly booked their flights and headed out to their destination. He would need this team to help him navigate through the jungles so he wouldn't end up getting caught out there alone. He wanted to avoid a tragedy at all costs so he made sure this team of experts were the most exceptionally qualified candidates for this hidden treasure adventure.
After they flew out and began searching through the deep and unforgiving jungles of Papua, New Guinea they found the plane they were looking for within only a few short days….
Watch the video below for the full story:
Please SHARE This With Family and Friends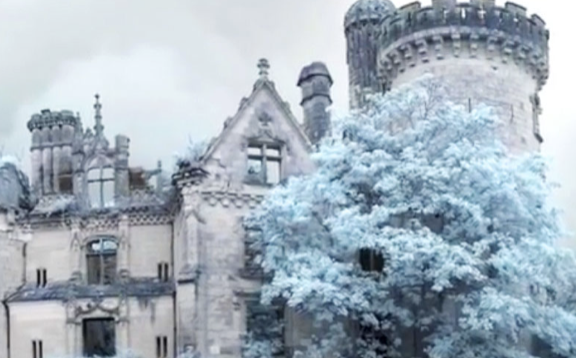 image via – youtube.com
When you think of a castle you likely imagine a sturdy, imposing fortress that was built from stone and surrounded by a water-filled moat. After all, castles were purposefully constructed to keep people safe and protected inside their walls. They are what stood between everything from marauding enemies to wild beasts and the destructive forces of mother nature. Castles were meant to be strong and had to be able to withstand long, drawn out, aggressive sieges. In later years they took on a more extravagant role and today they are seen as dreamy, fantasy-like places, filled with magic and romance.
The abandoned castle seen in this incredible footage is called Château de la Mothe-Chandeniers and it looks like it comes straight out of a Disney movie. The beautiful ruins are located in the town of Les Trois-Moutiers, in the west of France. For centuries the majestic castle has sat in the middle of a heavily wooded area, surrounded by a water filled moat, imposing and elegant all at once. Today it is being left to slowly fade away back into nature, yet despite the years of neglect, the castle still looks like it's fit for royalty. All that it needs is the right owner or group to step in and restore it to its former glory.
To truly understand the amount of detail and thought that went into constructing this castle, you need to take the video tour because it's the only thing that gives it justice. You can feel and sense all of the tragedies and triumphs this castle has borne witness to. It may have been overtaken by nature and seemingly forgotten about, but if these walls could talk they would tell tales of epic battles and grand celebrations. Be sure to check it out and take the tour, here's more on the history of the Château de la Mothe-Chandeniers.
First and foremost, the castle is filled with history and has quite the tumultuous past. It dates back to at least the 13th century and was originally built as a safe haven for the notable Bauçay family, who were lords of Loudun and answered directly to the king of France himself. Over the following centuries the castle was overtaken twice by English forces during the middle ages before it was eventually given back to the French. After being restored it went on to become a very popular place where nobility gathered for magnificent galas and lavish, extravagant, over the top parties. The good times didn't last long though and during the French Revolution the castle was once again destroyed after being sacked.
There it sat for some ten years or so before a well-heeled businessman named Francois Hennecart bought the property with the intent to once again restore it. He managed to add a vineyard but in 1857 it was taken over and passed on to Baron Joseph Lejeune, a wealthy relative of Napoleon III. He rebuilt the castle extensively in the romantic style that was popular at the time and continued on the tradition of holding lavish parties.
It was during a subsequent renovation in 1932 that the castle succumbed to its latest major setback and ever since then it has sat vacant. At the time, the current owner had been installing central heat and somehow a fire was sparked. The resulting damage not only devastated most of the structure, numerous rare pieces of art, furniture, tapestries, books, and paintings were sadly destroyed as well and lost forever.
In recent years there have been a number of efforts to restore Château de la Mothe-Chandeniers, but it seems that everyone who tries gets railroaded into giving up. Hopefully a preservation society or some group can step in and help to rebuild it because it is a seriously beautiful, magically impressive castle that deserves saving. Please help spread the word, the more awareness, the better the chance this gem can be preserved for centuries to come!
Please SHARE This Incredible Footage With Family and Friends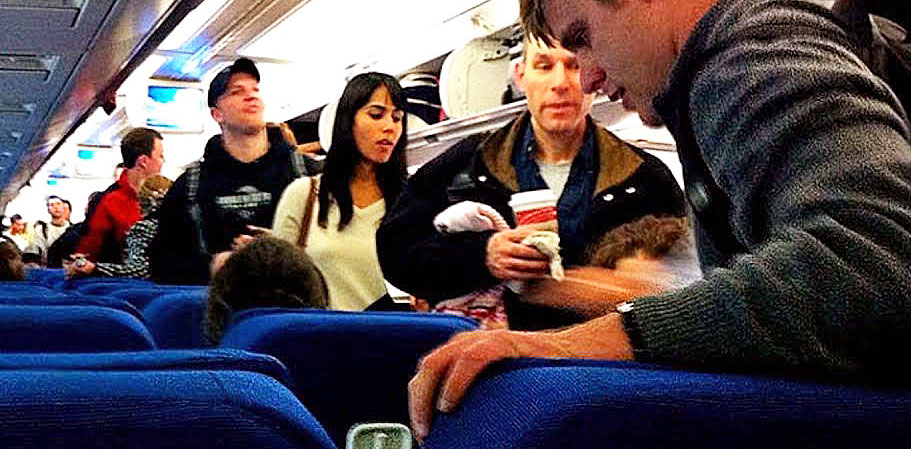 image via – youtube.com
Serving in the military is a sacrifice few make in order to protect the many. These brave men and women risk their lives so that the people back home can have their freedom. Many in the military don't make it back home to say goodbye to their loved ones as they make the ultimate sacrifice losing their life in combat. We sometimes forget just how much these selfless individuals put on the line each in everyday they are out on the battlefield risking it all for the rest of us.
We should all just take a few seconds right now to just really let it sink in how courageous and brave these people are. So many don't get to see their children grow up, or say goodbye to their spouse and parents. Let's all just give them a big thank you for their service out of respect before we get into today's story…
In our story today we feature Jessica a military member serving her country. Everyday as a military officer she put her life on the line to make sure her fellow soldiers and civilians back at home were safe. After this long tour of duty she had just finished up and was heading home for Christmas and the holidays. She missed her family and friends so much and was truly so excited to see all their smiling faces and catch up with everybody.
Although her heart yearned for her loved ones, she knew that serving her country right now was the most important thing for her to do. But now she was more than ready to hop on her flight and get home to all the people in her life that meant so much to her.
Jessica had literally just finished her tour and she booked her flight so that she could head up the same day it ended. She was in such a hurry that she decided not to change out of her army uniform, packed up her belongings, got a ride to the airport, checked her bags, went through security and then waited at her gate for boarding her flight. Finally over the loudspeaker they announced that her row was being seated, she grabbed her carry on, her passport and her plane ticket and headed for the terminal.
She could already tell by the line and sheer amount of people waiting at her gate, that the flight was completely booked and there wouldn't be an empty seat available. She was totally prepared to be squished in coach with no leg room, no comfort and no amenities. This was all fine because compared to her day to day duties in the military this would be a piece of cake. She boarded the plane and just as she predicted the flight was filled to capacity. There were basically people hanging from the rafters.
As she slowly made her way to her seat, she could just sense that something was off in her gut. She couldn't quite put a finger on it, but something just didn't seem right. She kept her eyes wide open and kept moving towards her seat. Little did she know someone was talking to a stewardess about her quietly and that was probably the weird energy she was picking up.
Finally she got to row 31 put her carry on up top and sat down in seat 31b. The flight was cramped, uncomfortable and loud but she truly didn't mind because she knew she was about to be in her cozy home with all her loved ones very soon. As she waited in her seat she reflected on her service she had just finished up and before she knew it the plane wasn't taking off. First five minutes then 10 then 20 then 30 and she began to get a bit nervous that the plane was going to be super delayed or even worse canceled and she wouldn't get home in time for the holidays!
That initial feeling she had about something being off about this flight was now manifesting fully as nervousness and a bit of fear. It was a beautiful day outside so she knew that the delay wasn't weather related. She looked over and saw all the flight crew whispering and huddled in a corner and then she really thought something could be wrong.
It seemed like they were discussing somebody on the plane and they were whispering pointing slightly and then it dawned on her that they were talking about her. She tried to ignore it, but then a man dressed in civilian clothes walked towards her and it looked like he had some kind of agenda on his mind.
She wasn't on duty, but at any moment she knew if necessary her training could kick in gear and she could handle any situation thrown at her. As the man got closer and closer the fight or flight inside her gut started kicking up full throttle. Finally he got to her row and said to her this seat is taken and you can't sit here.
She was super confused because she was holding her ticket that said 31b so this guy was either totally crazy or misinformed. Even after she showed the guy politely this was in fact her seat with her ticket he wouldn't stop. She wondered if this was going to get into some kind of physical altercation so she stood up and double checked she was in the right row and seat and again told him you are wrong this is my seat.
Then he said no, I am in your seat. She really didn't understand what he meant and confusion levels rose. She looked towards the flight attendants for some kind of help or support but they wouldn't come in help. This is when things really took a turn….
Watch the video below for the full story:
Please SHARE THIS With Family and Friends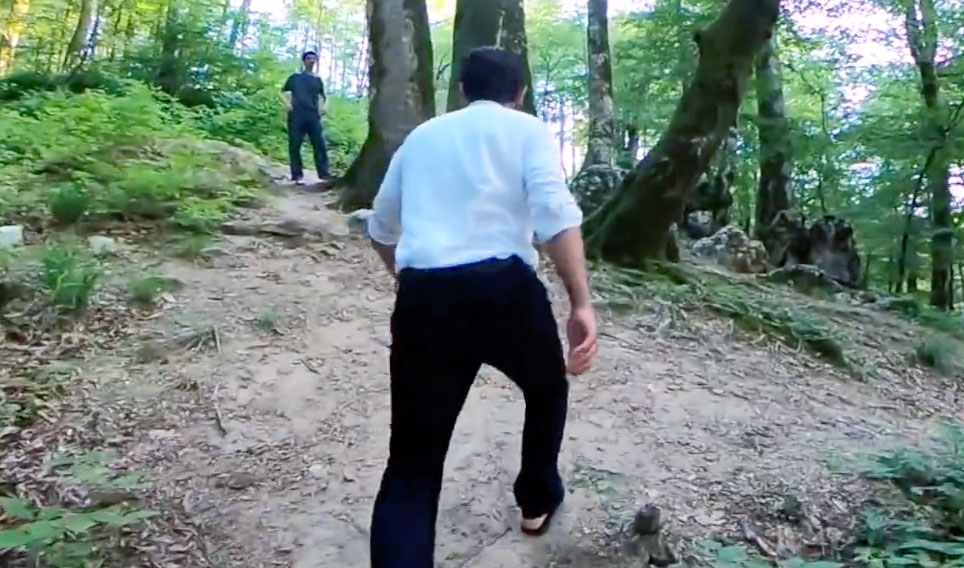 image via – youtube.com
Since the beginning of humankind we have always been drawn to caves.Caves have given humanity shelter for thousands of years. From stunning Mammoth Cave National Park In Kentucky, USA to the Blue Grotto on The Capri Island on the southern tip of Italy. These magical places are always fascinating and a lot of the times they have very distinct and interesting histories.
This brings us to today's story featuring a man named Michael Scott (not from the show the office lol) who is a pro-photographer capturing amazing picture from all around the world. One morning he was tipped off by a local that there is allegedly a magical cave towards the old English farmhouse.
Michael never one to pass up an adventure or potential photo shoot was intrigued. So intrigued that he prepped for his trip for this mysterious caves. He arrived in the area, when some people living locally told him, the best way to find the caves, is to find the rabbits, they always congregate at the cave.
So he took their advice and began exploring the landscape trying to spot the place which apparently is the evening meeting place for the forest dwelling bunnies. Micheal searched and searched, seconds into minutes, minutes into hours when he accidentally stumbled on what looked like the entrance to the cave of wonder he had heard so much about.
The crevice where the cave opening began was quite small, but he just had a gut feeling that something very special awaited him inside the megalith rock structure. He slowly went through the entrance and then found himself in a world he couldn't of even imagined in his wildest dreams. His gut was right, as he looked there were many pathways, differently levels, rooms and layers. He had hit a gold mine as his pictures were going to be totally awesome!
The cave was almost like an onion, every time you got through one layer/chamber it would open up to another and another and another, this cave was big, really big! Not only were they huge, but it seemed like somebody or many people put a lot of time into carving out certain cave rooms, with intricate patterns, beautiful shapes molded by masters of their craft.
One thing Michael did notice was that it seemed like they had been abandoned for 100's maybe even 1000's of years. Were they prehistoric? Probably not due to the technical skill displayed in these mysterious yet magical cave rooms. Could they have possibly been Medieval? This seemed probably more likely because the style and look of the interior did certainly have a Medieval vibe to it.
Watch the video below to see the full story and beautiful shots of the incredible cave:
Please SHARE This With Family and Friends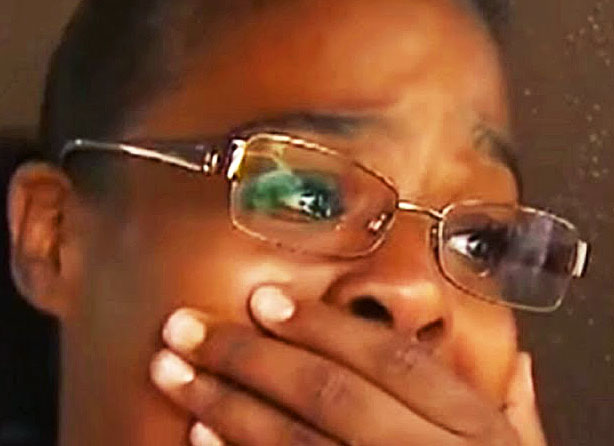 image via – youtube.com
Whenever you fly you have to pass through airport security first and any belongings that you wish to bring on the plane with you must be screened and checked over.  The Transportation Security Administration (TSA) are the ones who set the rules for what can and cannot be brought on an aircraft and the list seems to always be changing.  
Most people know about the liquid container rule, that no bottles with liquids over 3.4 ounces are allowed, but smaller travel sized ones are ok.  There are also obvious things that are absolutely banned, such as guns, brass knuckles, pepper spray, num-chuks and throwing stars (yes, people have tried).  However, there are some things that aren't allowed which may surprise you. For example, magic 8-balls fall afoul of the 3.4 ounce liquids rule, cast iron skillets can be used as weapons, and certain types of paints are flammable and therefore banned.
While it's always best to check ahead to make sure you can bring questionable items on the plane with you, that's not always possible and sometimes the most innocent and unlikely items end up getting confiscated and thrown in the trash.  
When Ivelise Hernandez headed to the St. Petersburg-Clearwater International Airport in Florida to catch a flight she headed straight to the security line.  Her boyfriend Rico had driven her and was accompanying her until she passed through when they noticed that a man up ahead was taking longer than usual. He was being held up by TSA security who refused to let him go through with a small package he was clutching.  He was arguing with them and clearly frustrated, but eventually the TSA agents forced him to throw the item in the trash. They wouldn't even let him bring it to lost and found where he could try to claim it later and have it sent to him.
Watching on, Ivelise and Rico saw that the man was practically in tears as he discarded the package in the trash bin.  Wanting and being able to help since her boyfriend wasn't going through security, she told him to get the item out of the trash.  A couple hours later she had landed and immediately called Rico who told her that he'd found the item and unwrapped it. What it turned out to be was a beautiful bespoke snow globe that contained a picture of a little girl and her dog on one side and an older couple on the other.  Engraved on the bottom were the words "We love you Katie Nana & Papa 1/25/2016."
Seeing that the snow globe clearly held sentimental value, Ivelise decided to try and track down the owners.  She uploaded a picture of it to Facebook where it quickly went viral and was shared over 48,000 times. Eventually a woman who worked at a gift shop called "Things Remembered" saw it and sent the picture to the company headquarters in hopes they could locate the order and match it with the owner.  Her idea worked, the company found who placed the order and that was Linda Modry.
Linda had ordered the snow globe for her 5 year old granddaughter Katie and the girl's dad was supposed to deliver it, but TSA made him throw it out.  Linda happened to live nearby so she got in touch with Ivelise and Rico and made plans to stop by their place. She arrived with a bouquet of flowers in hand and told them that the globe was a present for Katie's birthday and the date inscribed on the bottom was the date of her adoption.
Once she had the snow globe, Linda called her granddaughter to let her know and the girl was over the moon happy.  As for Ivelise, the positive feedback she received for helping a stranger was unexpected yet wonderful. She's also pregnant now and will no doubt be a great mother!
Watch the video below for the full story:
Please SHARE This With Family and Friends